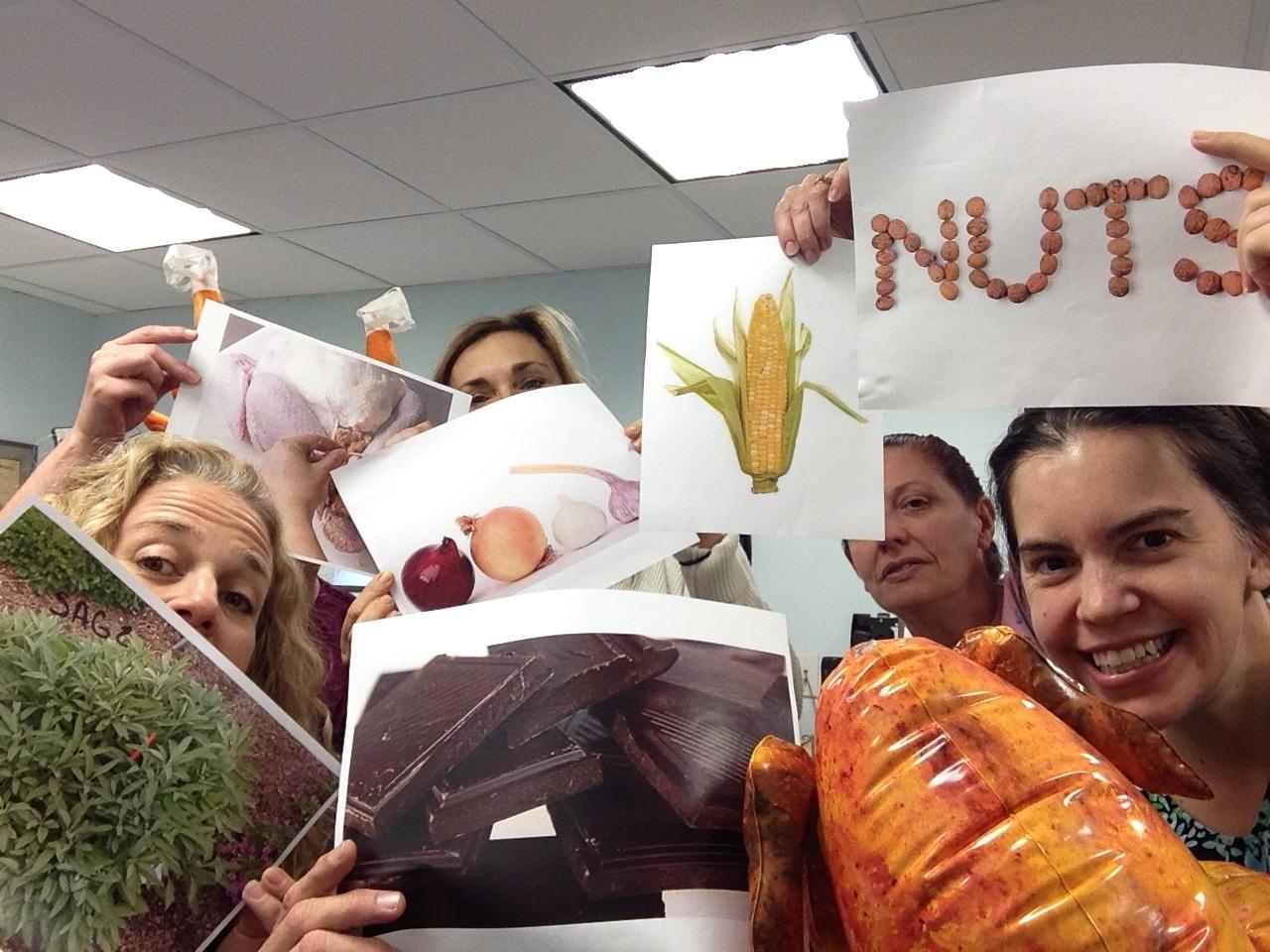 Holiday Foods Dogs Should Never Eat
The holidays are a festive time of year that should be fun for the whole family. But, many of the delicious foods we look forward to enjoying are dangerous and potentially deadly to our dogs. To keep our canine companions safe this holiday season, Team ToeGrips has put together a list of holiday foods dogs should never eat.
You're probably aware of some of the more common foods that dogs should never eat, but many items on the list below might surprise you. And if your dog happens to eat one of these holiday foods, we encourage you to contact your veterinarian or call the ASPCA Animal Poison Control Center at 888-426-4435.
Chocolate, Coffee, Caffeine
Almost everyone knows chocolate is one of the foods dogs should never eat. But do you know why? Chocolate, coffee, and all caffeinated beverages contain methylxanthines. When methylxanthines are ingested by dogs, it can cause vomiting and diarrhea, panting, excessive thirst, hyperactivity, an abnormal heart beat, tremors, seizures and even death. Dark chocolate is more dangerous than milk chocolate and baking chocolate contains the highest levels of this harmful chemical.
Turkey Bones
Dogs should never be given raw or cooked turkey bones. Raw bones can contain the harmful bacteria salmonella and cooked bones can splinter and crack if a dog is allowed to chew on them. This can cause a piece of bone to become lodged or puncture a dog's intestine. In addition, dogs can choke on bones, particularly a small one they might try to swallow whole.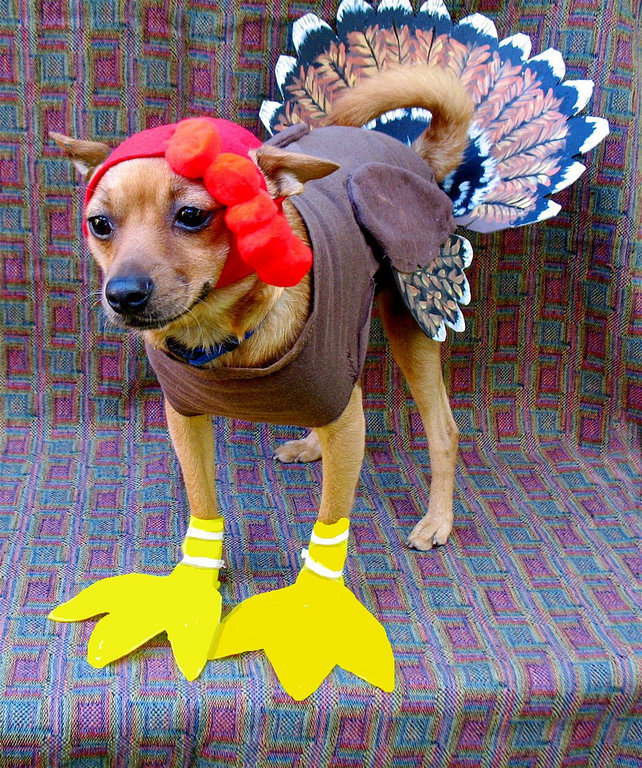 Turkey Skin
The skin on your holiday turkey contains too much fat for dogs to digest. High fat foods like this can trigger the pancreas to release a large amount of enzymes which could potentially lead to the painful, life-threatening condition called pancreatitis.
Onions, Garlic, Chives
These vegetables and herbs can cause everything from minor stomach irritation to damage of the red blood cells. Keep them out of your dog's diet.
Macadamia Nuts and Other Nuts
Dogs are particularly sensitive to macadamia nuts. They can cause weakness, vomiting, tremors and hyperthermia (increased body temperature) within 12 hours of a dog eating them. Nuts like almonds, pecans, and walnuts have high amounts of oils and fats and they can also lead to vomiting, diarrhea and possibly pancreatitis.
Grapes and Raisins
Most pet owners know that grapes should be kept hidden from dogs because they have been known to cause kidney failure, but don't forget about their dehydrated relatives. Raisins might be small, but they can cause kidney failure just like their plump cousins. Grapes and raisins are two holiday foods dogs should never eat.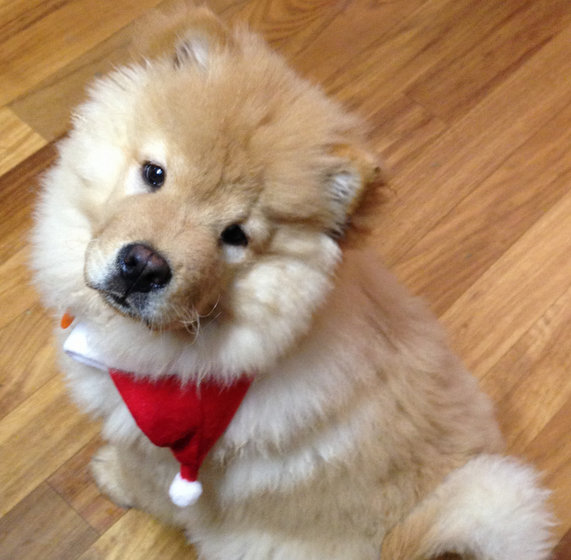 Yeast/Bread Dough
Dogs should never eat raw dough made with yeast. The yeast used for baking holiday breads can warm inside a dog's belly and rise, causing painful gas to accumulate in the stomach. Ingesting yeast in raw dough can also lead to an intestinal blockage or cause bloat in dogs.
Salty Snacks
Salty snacks are another category of foods dogs should not eat. Giving a dog large amounts of salty foods can produce excessive thirst and urination and even lead to sodium poisoning. Dogs can show signs of vomiting, diarrhea, depression, tremors, elevated body temperature, seizures and even death. It's best to keep salty snacks like potato chips and popcorn away from your dog.
Xylitol
Xylitol is used as a sweetener in many foods to cut down on calories, but dogs should never eat the products made with this ingredient. It stimulates the release of too much insulin into a dog's body, which can lead to liver failure. The increase in insulin can also cause hypoglycemia (lowered sugar levels). Dogs who have eaten xylitol show signs of vomiting, lethargy, loss of coordination and seizures. And liver failure can occur within a few days. For more information on why it's so imperative to keep Xylitol away from dogs, please listen to The Buzby Dog Podcast: Xylitol Toxicity in Dogs: The Poison in Your Pantry.
Keep your dog safe this holiday season so the entire family can enjoy this joyful time of year. We encourage you to be proactive in protecting your pet from the many temptations in the kitchen.
photo credit: Coral via photopin (license)
photo credit: "Happy Thanksgiving" from the Churkey via photopin (license)