Need help finding your dog's perfect ToeGrips size? In many cases, your dog's breed and weight are all you need to size your dog for ToeGrips (see below). However, measuring your dog's nails may yield the best results.
Learn how to size your dog's nails in this short tutorial from Dr. Buzby. (Or, you can follow the written steps below.)
How to measure your dog's nails for ToeGrips in 5 easy steps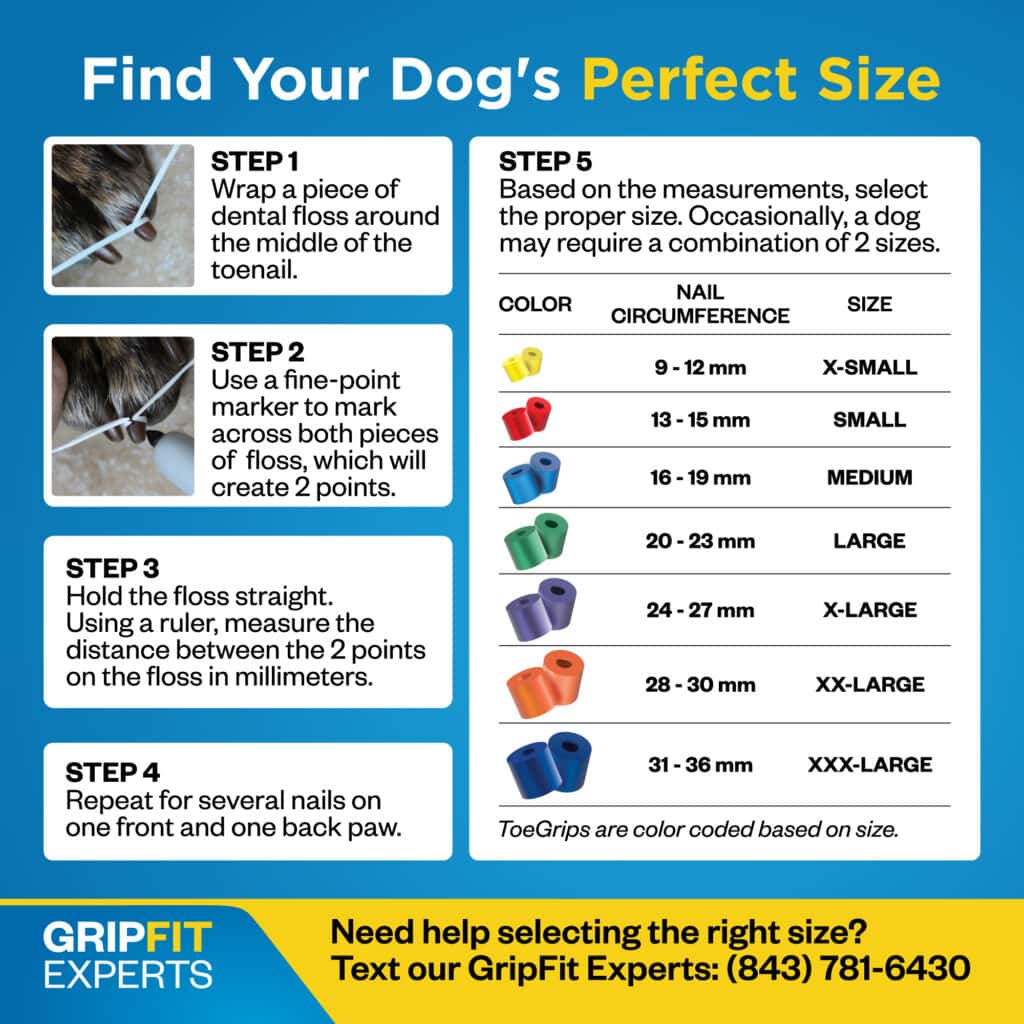 How to find your dog's ToeGrips size by weight and breed
Use the charts below, keeping these tips in mind:
Some dog breeds span more than one ToeGrips size. That's why it's important to check both weight and breed on the charts.
If your dog is overweight or underweight, size based on his or her ideal weight.
ToeGrips sizing charts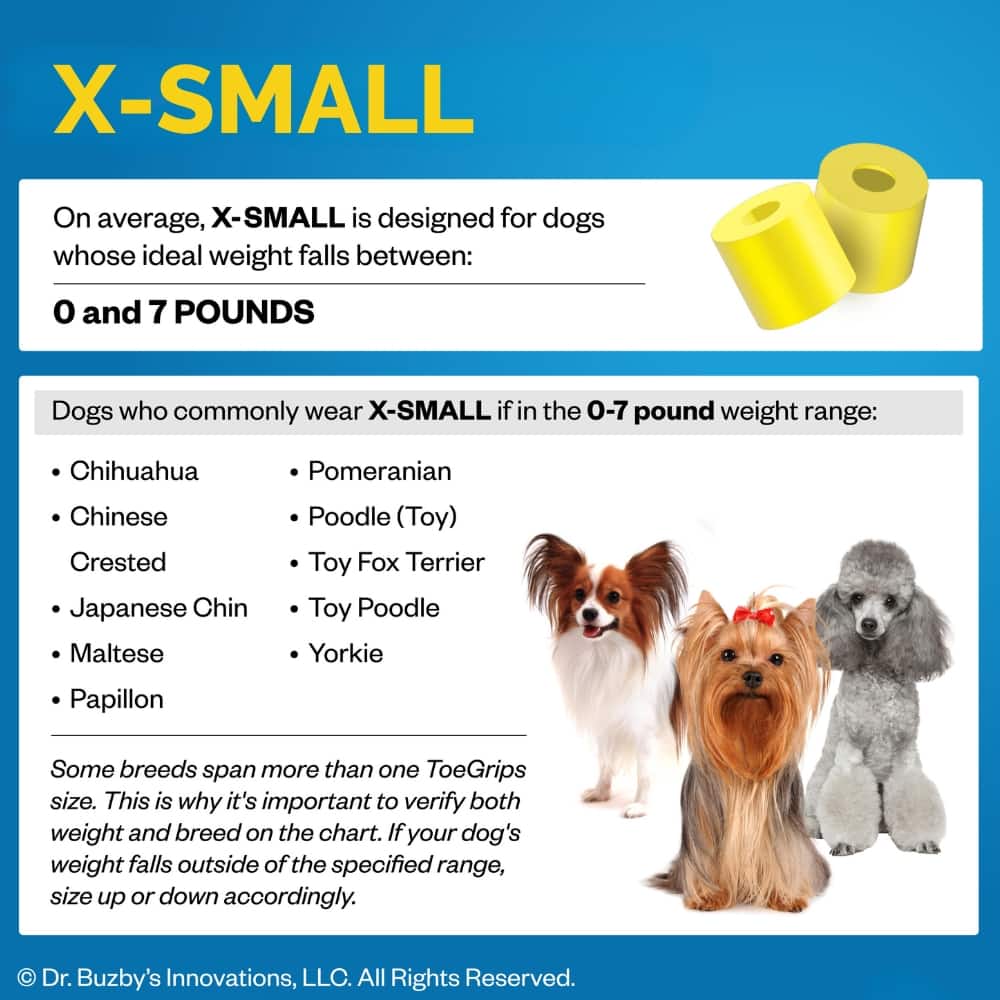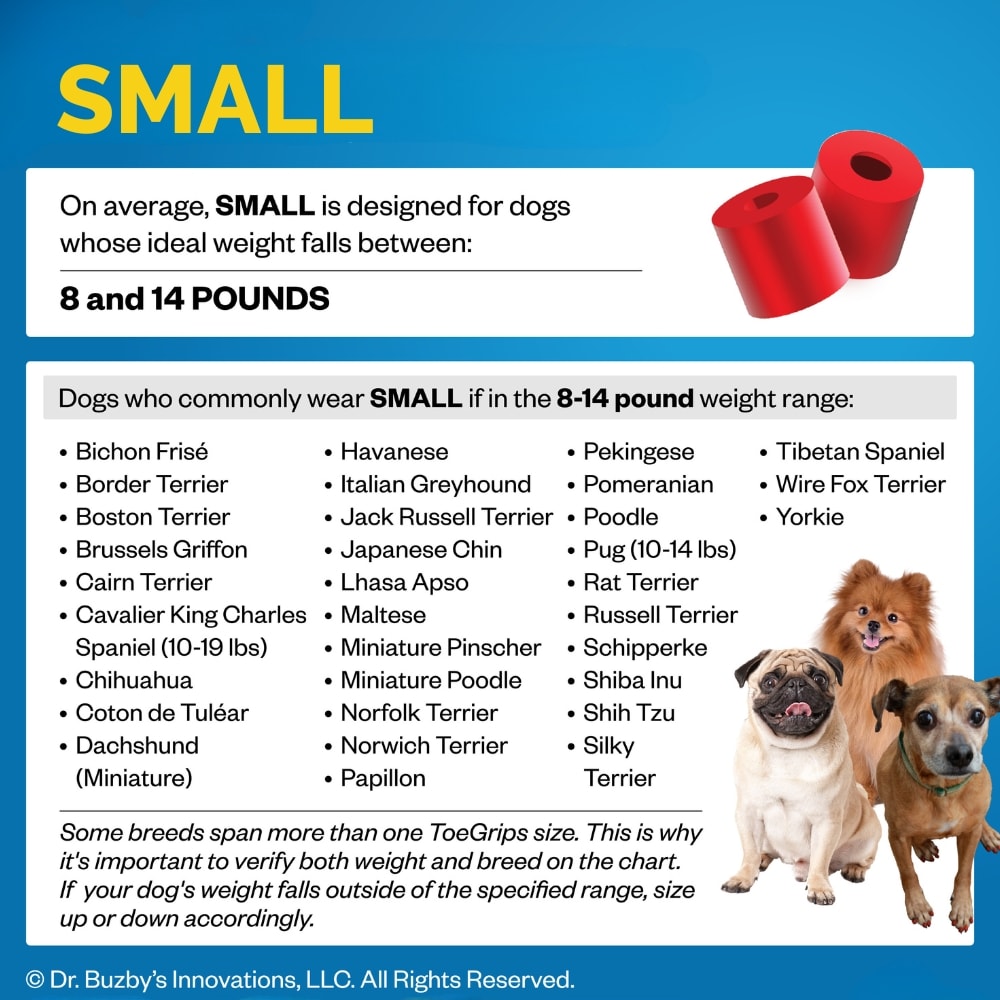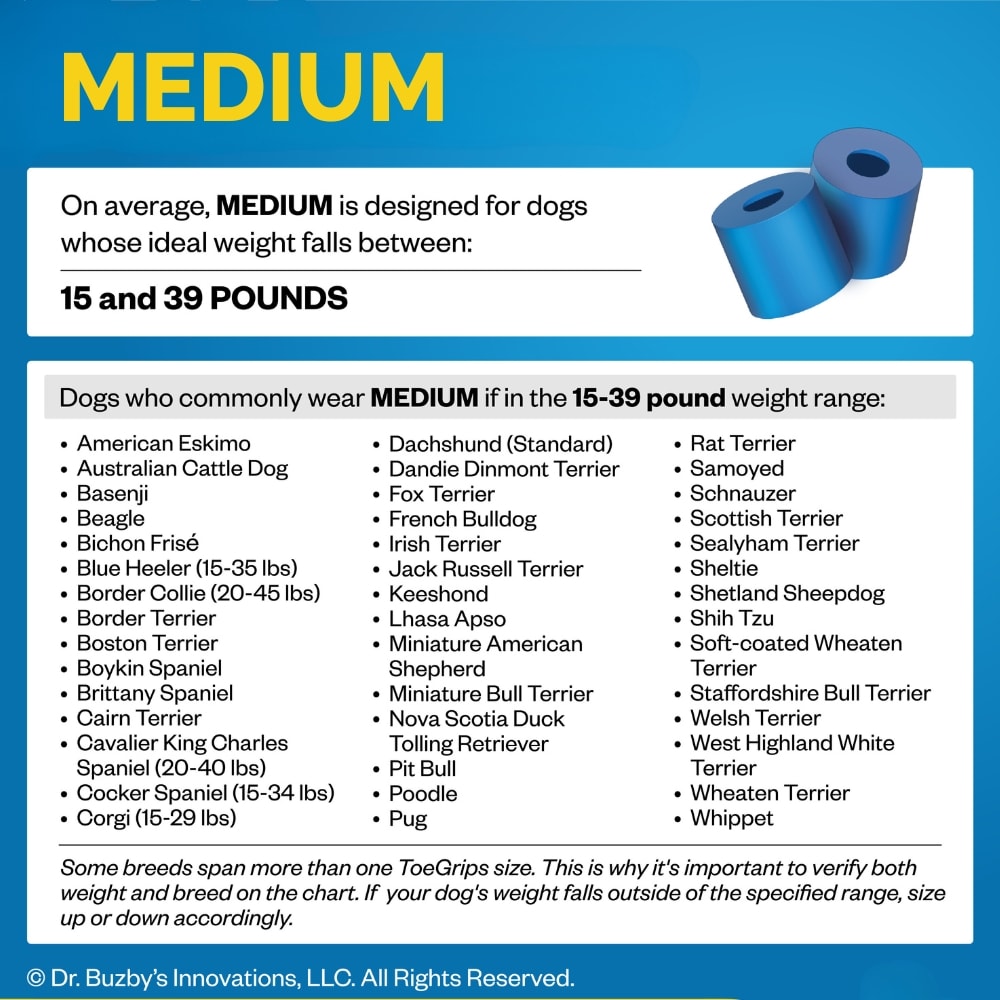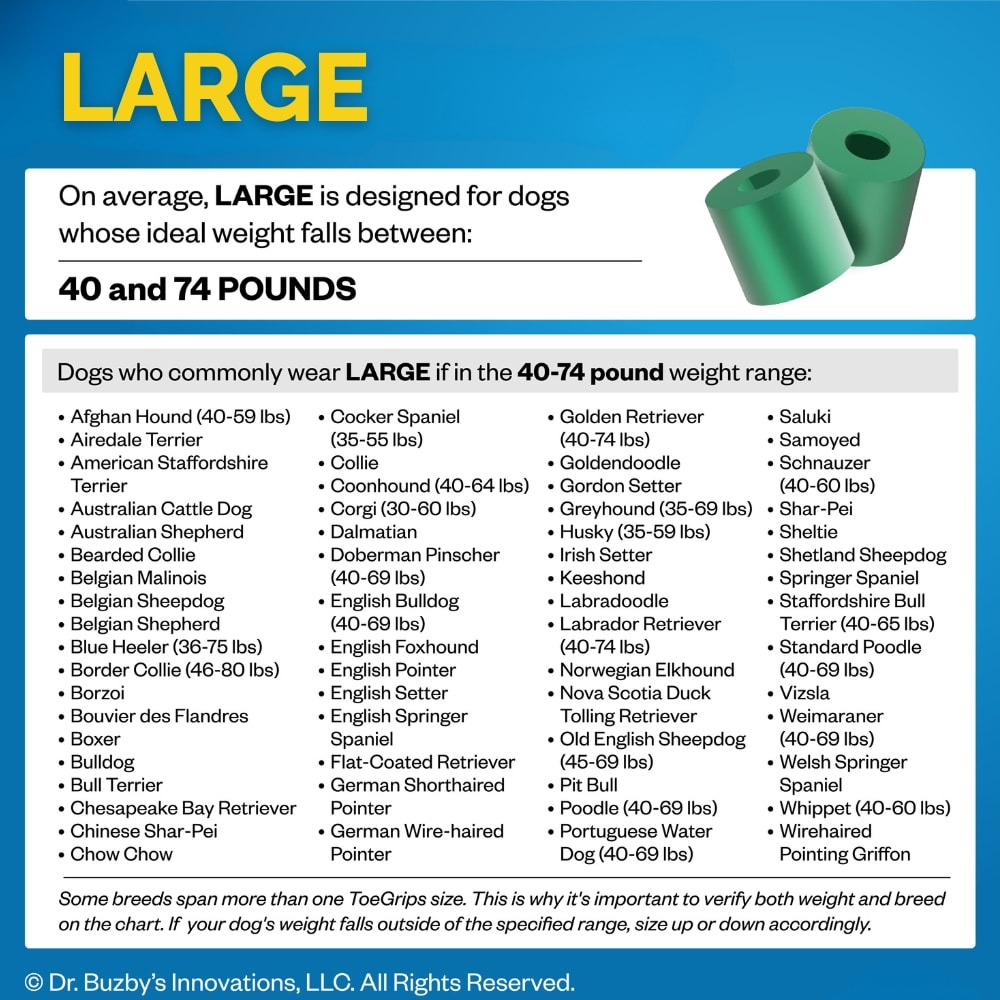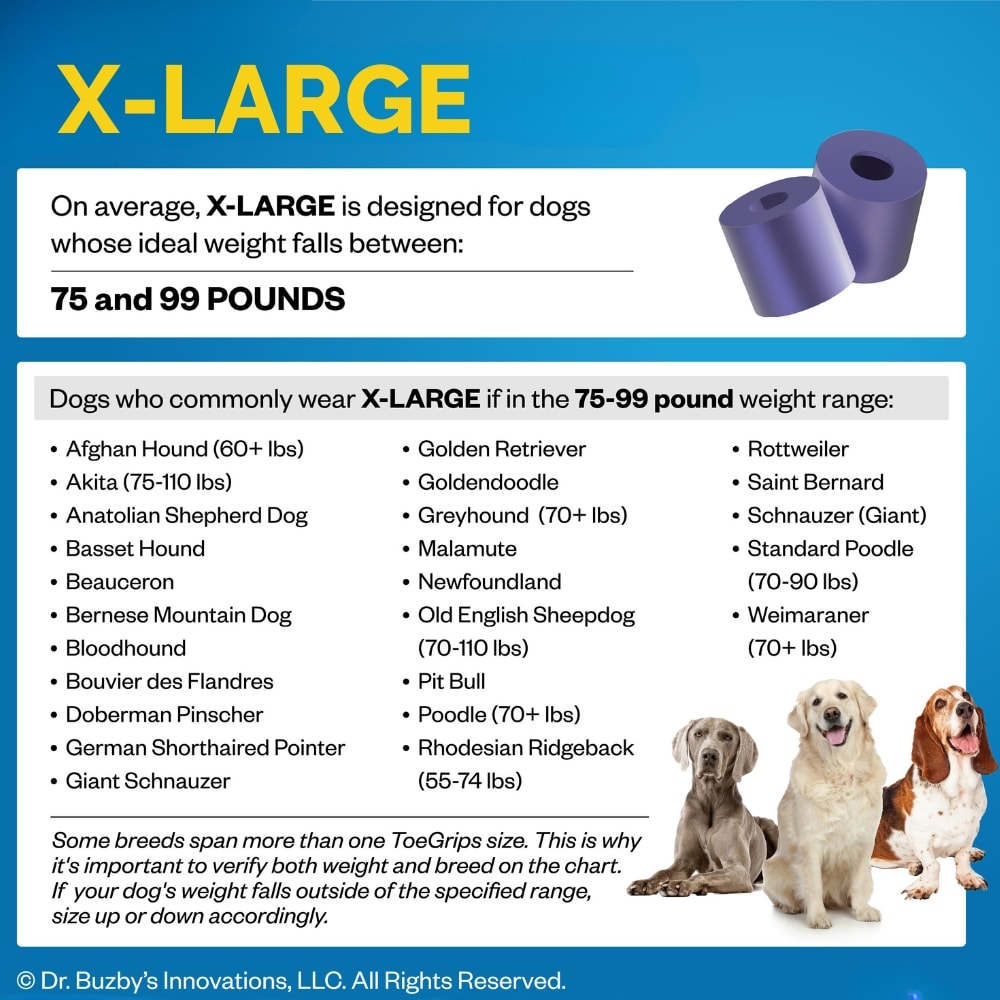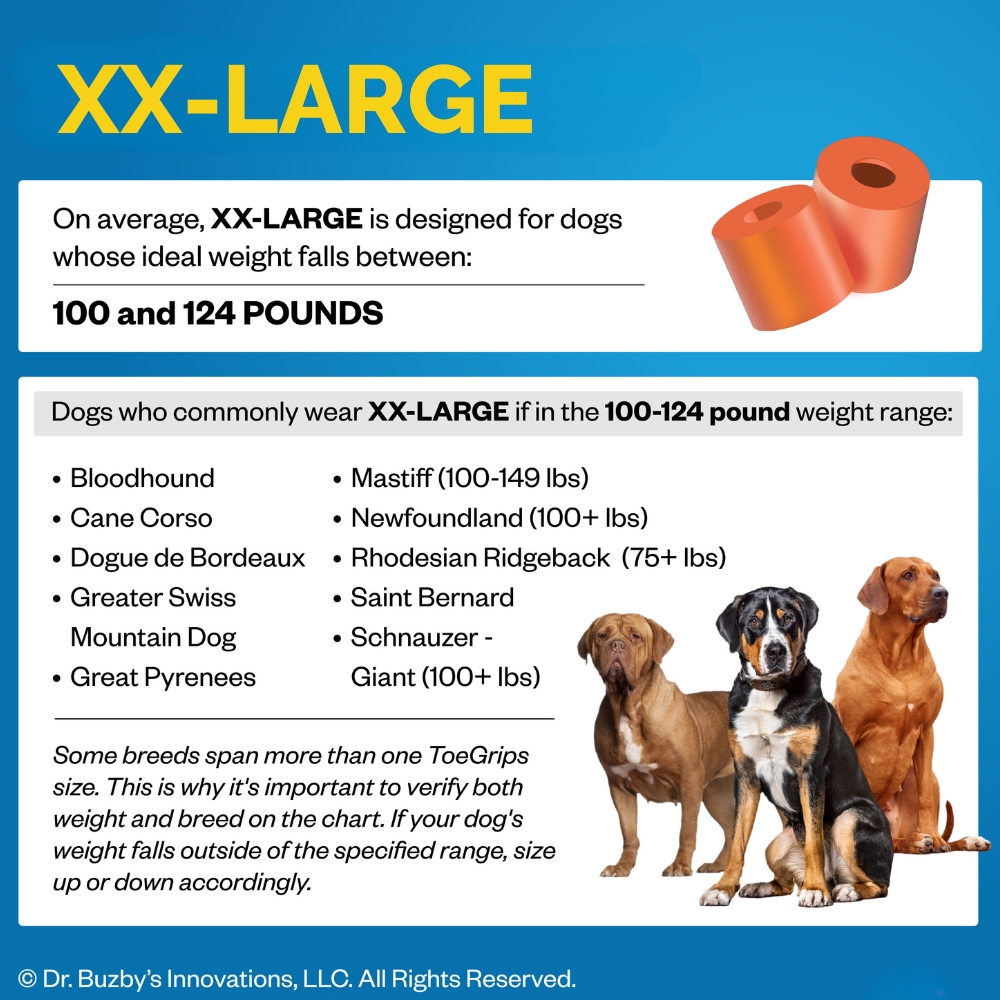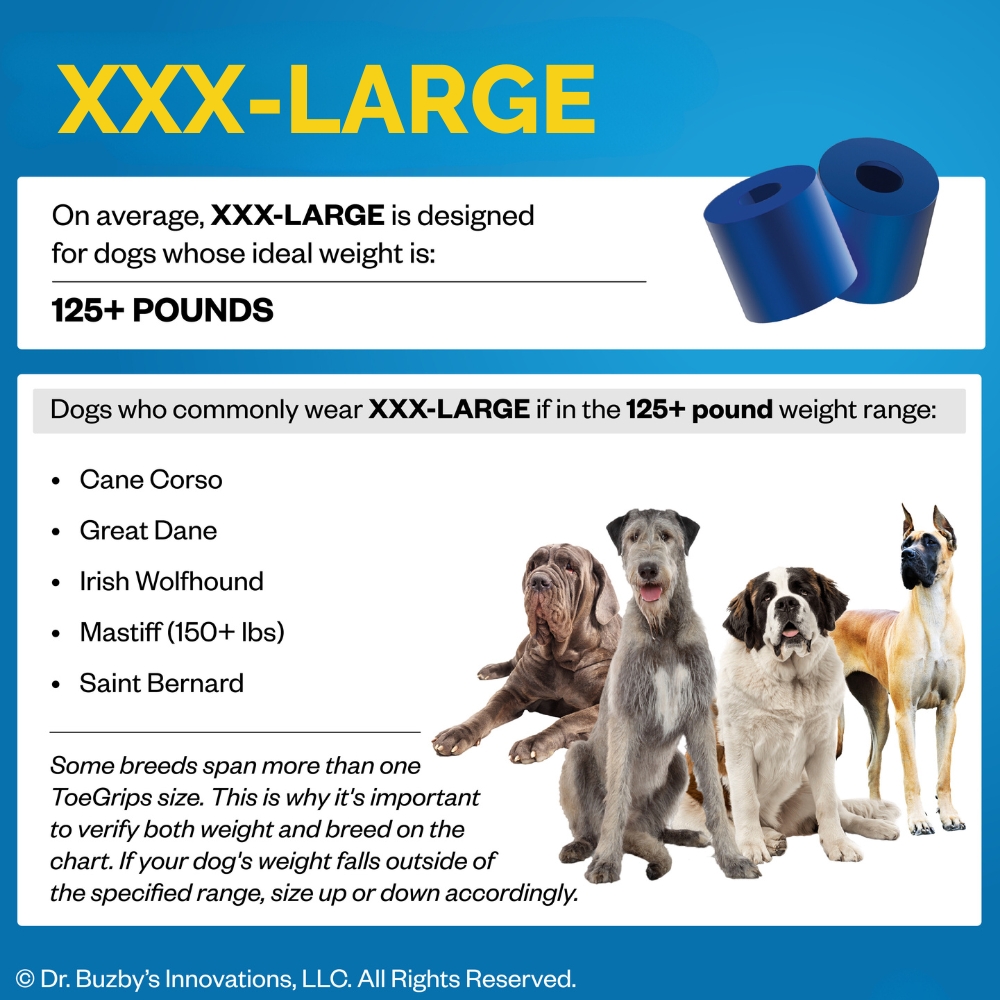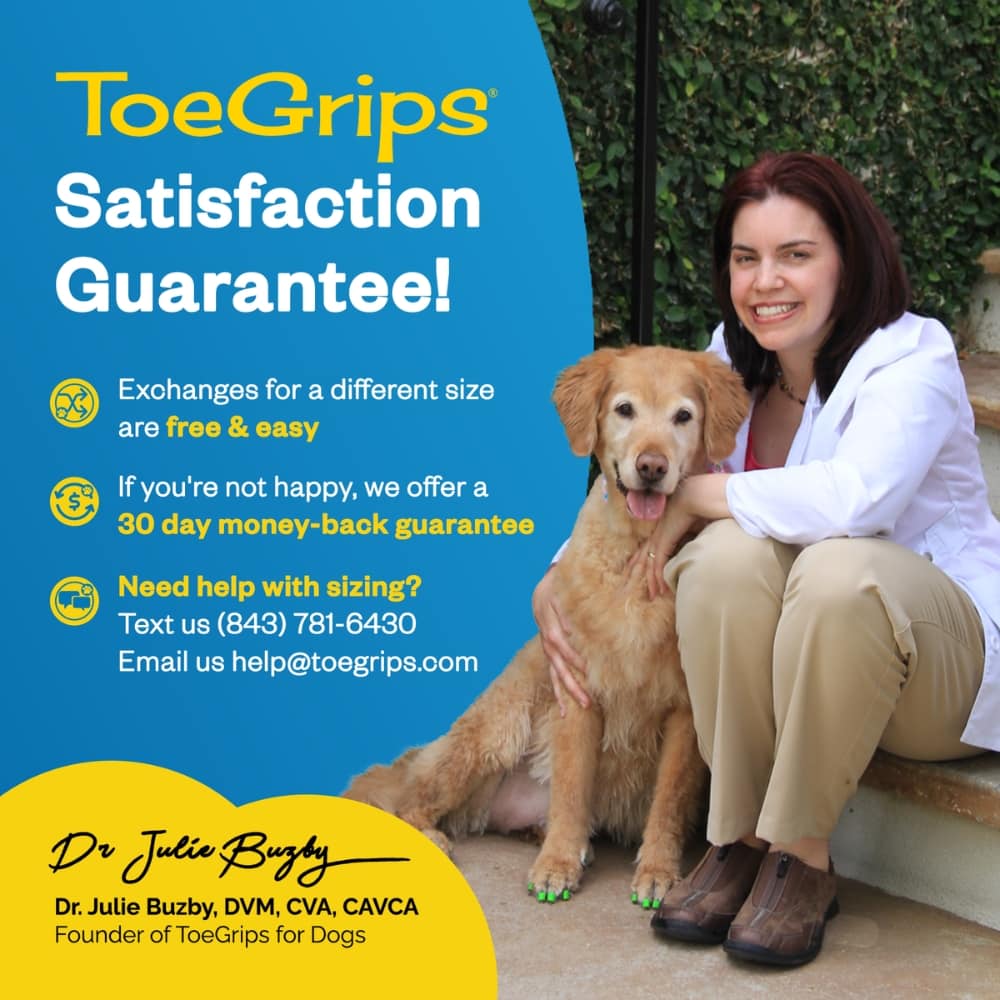 More helpful tips and resources
🐾 Sizing ToeGrips—Don't assume ToeGrips are too small just because they don't easily slide onto the nails. Properly sized, ToeGrips should fit snugly. If sized incorrectly, they may fall off quickly.
🐾 Applying ToeGrips—Proper application is key for safety and success. For step-by-step instructions, see this video tutorial on how to apply and position ToeGrips.
🐾 Monitoring ToeGrips—ToeGrips should be monitored daily for correct positioning. ToeGrips should never touch the nail bed, which is where the skin meets the nail. To learn more, see this video on the importance of monitoring ToeGrips daily.
🐾 Ordering ToeGrips—We offer a 30 day money-back guarantee and hassle-free returns. Buy ToeGrips now.
🐾 Exchanging ToeGrips—Need help with an exchange or return? Reach out via text at (843) 781-6430, email help@toegrips.com, or use this easy exchange form.
Questions? Our team genuinely cares about your dog's success. If you are unsure about what size to select, please reach out to our customer care team at help@toegrips.com or text us at (843) 781-6430.
We love helping people help their dogs! ♥