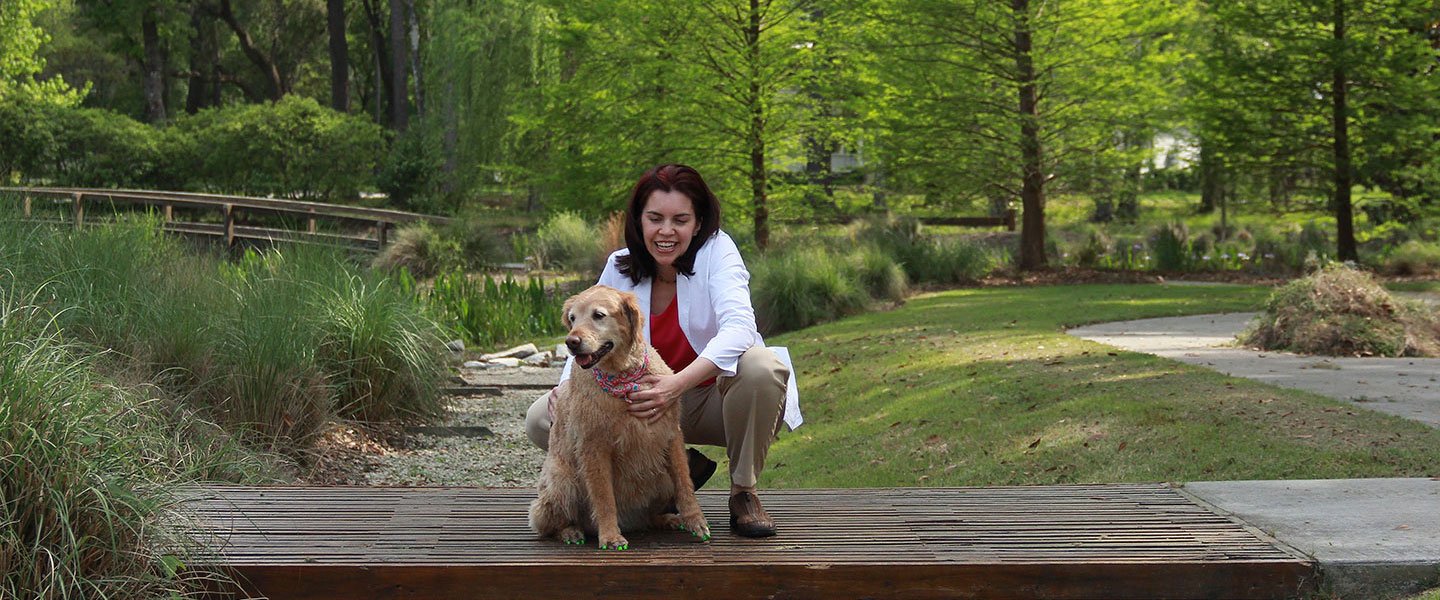 OUR STORY
About Dr. Buzby
Dr. Julie Buzby has been an integrative veterinarian for nearly 20 years, having earned certification by the American Veterinary Chiropractic Association in 1998, and by the International Veterinary Acupuncture Society in 2002.
Dr. Buzby is passionate about the power of our relationships with dogs and our ability to positively impact quality of life as dogs age by engaging higher quality of care along the way.
We believe that you are your dog's healthcare advocate and a critical member of your dog's health care team! We believe in our products and the power of knowledge, but ultimately, our belief is in you! You can do it, we can help!
The ToeGrips Story
ToeGrips began with one idea in the middle of the night. One brilliant man had solved his senior dog's struggles on slippery floors. He wished for his idea to help as many dogs as possible, and he wished for somebody else to carry the torch.
One veterinarian gratefully accepted the challenge of developing the idea into an internationally successful product. That is the story of ToeGrips, which have sold in almost 60 countries, are now carried by thousands of veterinarians worldwide, and have helped 100,000's of slipping paws turn back the clock and rediscover confident mobility.
Join the Community
Join for tips, articles, and promotions, plus get our FREE eBook!