Main Content
"Inventive Idea for Seniors and Dogs With Special Needs"

Sabe, 18
"My 18 year old mini pin mix has been having the hardest time getting around lately. His arthritis has made walking on the slippery tile and wood floors along impossible. He felt trapped to the small rug in the living room. As soon as we got his toegrips on….he was able to walk!! We love them!!"

Hank, 11
"He's able to walk confidently on our hardwood floors again, instead of hopping area rug "island" to "island". Thanks for inventing a simple constant wear product to help our older best friends! Boots and socks were never an option for Hank because he gets hot, enjoys laying in the dirt/garden, and swimming in our pool."
Cody, 14
"Here we are on day 2 of ToeGrips and we are a changed household! He trots around the house like a pup again, even jumping and hopping! I cannot believe the difference!!!!!!!!! I am telling everyone I know. Our old and injured pups deserve to feel this good."
30 Days Money Back Guarantee
100% Hassle Free Returns
About ToeGrips® dog nail grips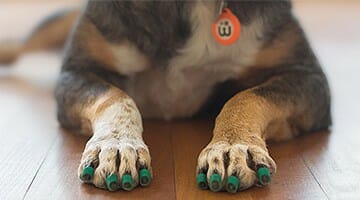 Grip so your dog won't slip. That's the secret behind ToeGrips® dog nail grips for slipping dogs. The non-slip nail grips fit onto your dog's toenails to restore your dog's natural ability to use his or her nails for gripping and gaining traction on hardwood floors or smooth surfaces. Your dog gains new found freedom–and you can rest easier knowing that you're helping your dog enjoy the longest, happiest life possible with better mobility, reduced risk of a slip and fall injury, and restored confidence. ToeGrips@ dog nail grips are proudly made in the USA.
About Dr. Buzby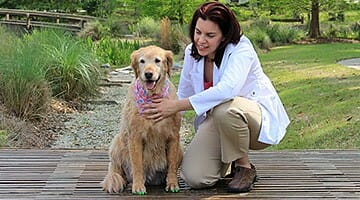 Dr. Julie Buzby has been an integrative veterinarian for nearly 20 years, having earned certification by the American Veterinary Chiropractic Association in 1998, and by the International Veterinary Acupuncture Society in 2002. She is passionate about the power of our relationships with dogs and our ability to positively impact quality of life as dogs age by engaging in higher quality of care along the way.
---