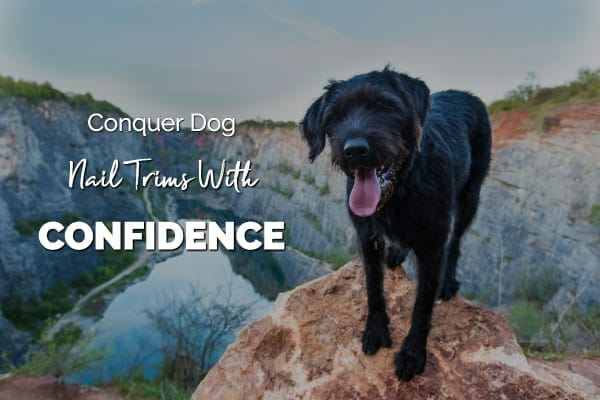 "I know I should trim my dog's nails…but I'm afraid of hurting my dog!"
Sound familiar?
Trimming your dog's nails may seem intimidating. The fear factor is real. But it doesn't have to be that way. Whether you're concerned about hurting your dog, hitting the quick, or just not sure how to begin, with integrative veterinarian Dr. Julie Buzby's expert guidance and a positive approach, you'll be more confident than you ever expected!
Introducing Dr. Buzby's DIY Dog Course: Nail Trimming Without Fear
Now, you can learn the same unique dog nail trimming techniques that Dr. Buzby has been sharing with her veterinary clients for over 20 years. You can master the secrets of DIY dog nail trims through her stress-free nail trimming online courses. With expert guidance from Dr. Buzby, you'll be equipped with the knowledge, tips, and practical advice to confidently and successfully trim your dog's nails in the comfort of your own home. And you'll be your dog's hero.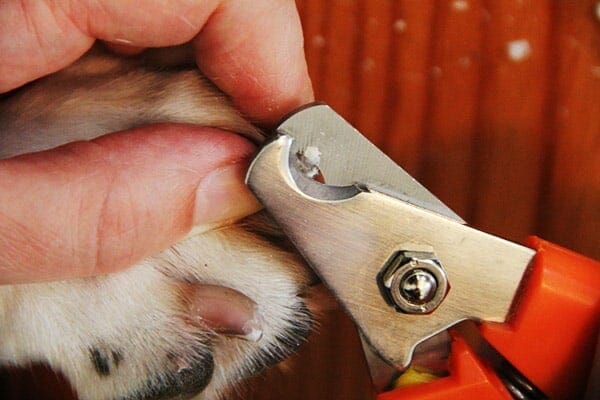 Dr. Buzby's DIY Dog: Nail Trimming Without Fear
Courses and Pricing
Why Nail Trims Matter
FREE
"Why Nail Trims Matter" Free Online Lesson
1 lesson
Dr. Buzby's introductory video
"Why Nail Trims Matter" printable reference
Links to additional resources
Nail Trimming Without Fear
$129
"Nail Trimming Without Fear" Online Master Course
FREE bonus gift! Purchase the course today and receive Dr. Buzby's Dog Nail Trimming Kit ($39 value) **Offer only available to US residents**
11 lessons with over 3 hours of content
11 step-by-step video demonstrations by Dr. Buzby
Printable how-to instructions, detailed reference guides, audio file
Quiz questions to prove your skills
E-certificate of completion and e-badge
One-on-One Coaching
$529
"Nail Trimming Without Fear" One-on-One Coaching Session with Dr. Buzby
Everything included in Dr. Buzby's Master Course, plus:
One-on-one, in-office dog nail trimming demonstration
1-hour personalized consultation and head-to-tail dog exam with Dr. Buzby
Your dog featured on Dr. Buzby's social media channels as a Buzby dog success story
Would you like to know more?
Read these testimonials from dog owners like you who have completed Dr. Buzby's DIY Dog Master Course: Nail Trimming Without Fear.
This course really gave me the kick in the b*** I needed... I had been neglecting my dog's claws because she gets skittish and because they are black and I was afraid. This course not only convinced my that keeping them trimmed is a MUST for many reasons, but gave me the skills and confidence to trim them." ~ Mishu

I've learned a truly innovative way to make my best pals healthier and happier! Healthier, from a nail trim? YES! This course has given me the confidence to keep my dogs' nails short so that none of them ever feels like a "goat on a rock!" Ha Ha! Guess you'll have to take the course to figure out that reference 🙂 Change you dog's life and lower your stress level by learning this easy and effective way to do nail trims FURever more!" ~ Denise

Dr. Buzby's course is necessary in your life! I'm an experienced veterinary technician and I took this course with my husband because with 3 dogs, sometimes I need help with nail trimming. When we finished, he did a nail trim on our greyhound – who's got black nails – no fear for any of us. What a life saver! Thank you Dr. Buzby!" ~Jamie

You can do this!

Start Dr. Buzby's Nail Trimming Without Fear Master Course for a lifetime of happier dog nail trims.