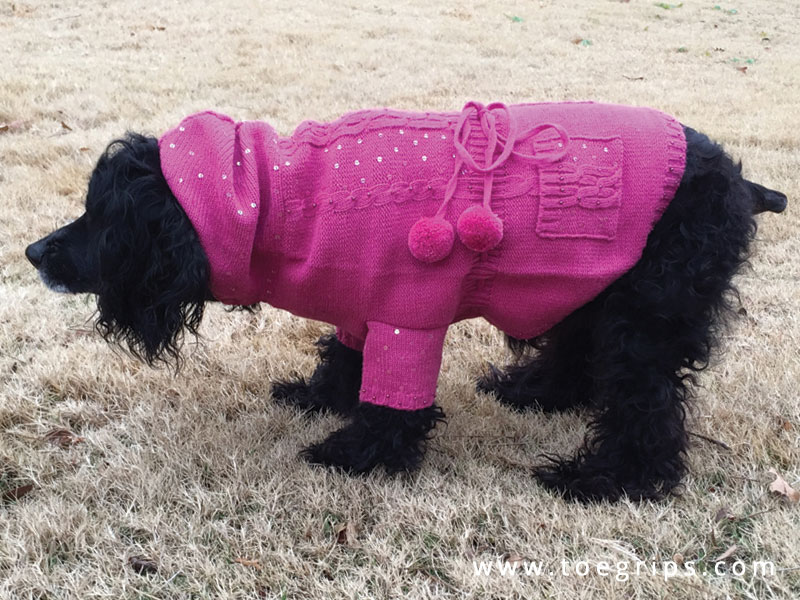 This fall, I met a special dog named Rémedy, or Rémy, at a dog-centric conference. Rémy is a gentle soul, a rescued cocker spaniel who "sees" life a bit differently than the average dog.  She has no eyes. They were both removed to relieve her from a very painful condition called glaucoma.
As Rémedy nuzzled my hand, her mom Jaimie peppered me questions.
"Are her nails too long?" Jaimie asked. "I know they are important. I get them done every week, but they just take off the tips because we don't want to hurt her."
Reaching for Rémy's paw and stroking back the fur to get a better view, I thought, "How long can they be if you get them done every week?"
"Eeek!" I exclaimed.  "Those are really long nails!"
Jaimie looked horrified. "I don't know what to do differently."
Along with all the other essentials a woman needs, I carry dog toenail trimmers in my purse at all times, and that pretty much says it all. I joke with my clients that Michelle Obama has childhood obesity and I have dog toenails.  Empowering pet parents is my passion, but the topic of nail trimming—why and how—is my soapbox.
"I thought because we do them every week that the quicks would recede," Jaimie confessed.
"Is it working?"
"No," Jaimie responded, "but they are black nails and we don't want to hurt her."
I explained that there's a way to trim the nails, black or white, and actually know how far back you can get without causing the dog pain or making them bleed.
Jaimie looked skeptical. "Can you show me?"
We sought out a quiet corner in the hotel, and what ensued was the highlight of the conference for us both.
I trimmed Rémy's nails, explaining to Jaimie why this was so important and how long nails impact posture and gait.  I showed her how she could do this at home, looking for simple landmarks to guide her. As the lightbulb went on, her excitement increased, and her enthusiasm inspired me to pour my heart into this seemingly mundane affair.
That experience captured the essence of why I started this company—to build relationships with people who are passionate in seeking the best care for their dogs.
I believe that each dog should have his/her own individual healthcare team. Your dog's team may be big or small.  Perhaps that team includes a veterinary acupuncturist or rehab practitioner. Or perhaps that team is just you and your vet. Your veterinarian is obviously a critical team player, but YOU are the heart and soul of that team. You know your dog better than anyone. And you care for your dog on a day-to-day basis. You are your dog's healthcare advocate!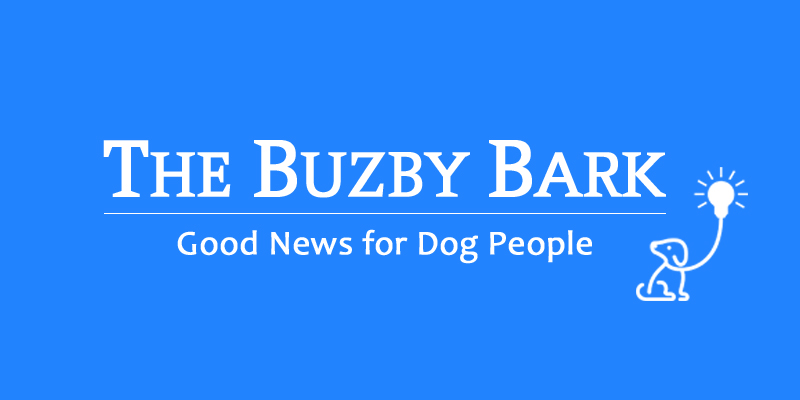 Each member of our company celebrates your role, and it would be our privilege to join your team! The Buzby Bark, the blog we're launching today (TA-DA!), was created to further our mission—to educate, empower, and inspire dog people in improving the quality and quantity of life for their canine companions. Our content will include:
-In depth articles on dog care (like nail trimming, teeth brushing, weight management, arthritis management);
-Short video tutorials with DIY tips;
-Reviews of innovative products which offer solutions to common issues dog lovers understand;
-And, stories of inspiring dogs and their people.
Don't miss a post! Join our community of DIY, hands-on dog moms and dads by subscribing below to The Buzby Bark.
And if you want to watch Rémedy's nail trim (recorded live at the conference), here it is:
I look forward to sharing the journey together.
Dr. Julie