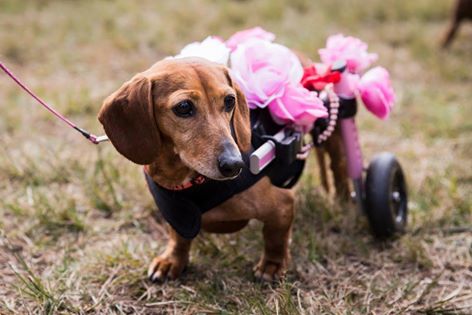 IVDD in Dachshunds: Lady Penelope's Experience
Lady Penelope (Penny to her friends) is a seven-year-old miniature Dachshund who lives in Australia with her owners, Sharelyn and Kane, and her Dachshund housemate, Gidget GoLightly. Penny and Sharelyn have become enthusiastic fans of Dr. Buzby's ToeGrips® dog nail grips since the sweet dog, who suffered from IVDD, became paralyzed in 2014.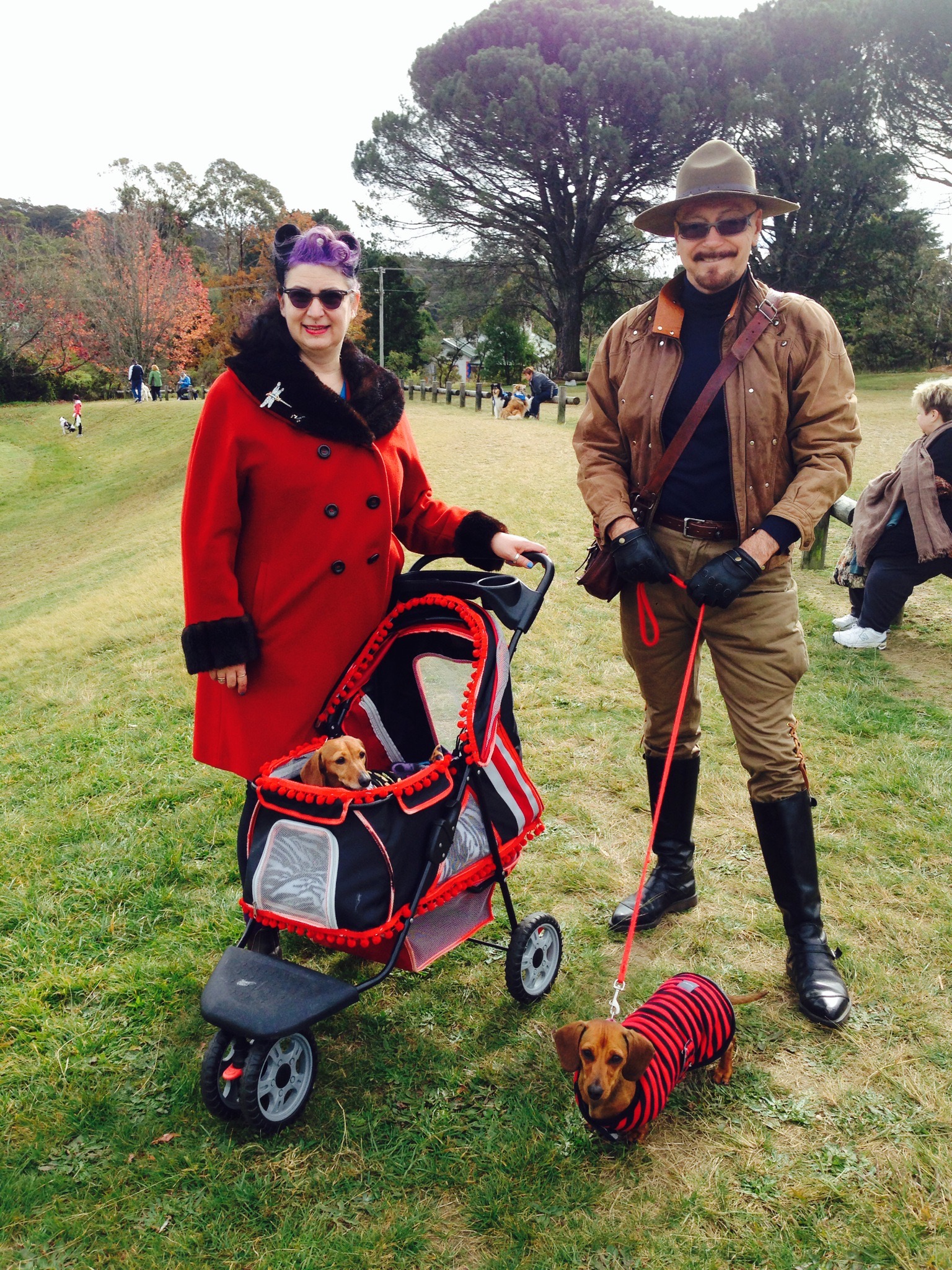 The pair has introduced ToeGrips® dog nail grips to so many dog owners and veterinary professionals that it's hard to keep track of them. We were lucky to catch up with Penny and her dog mom for an interview about IVDD in Dachshunds, Penny's condition and experience, and the role ToeGrips® dog nail grips play in her life.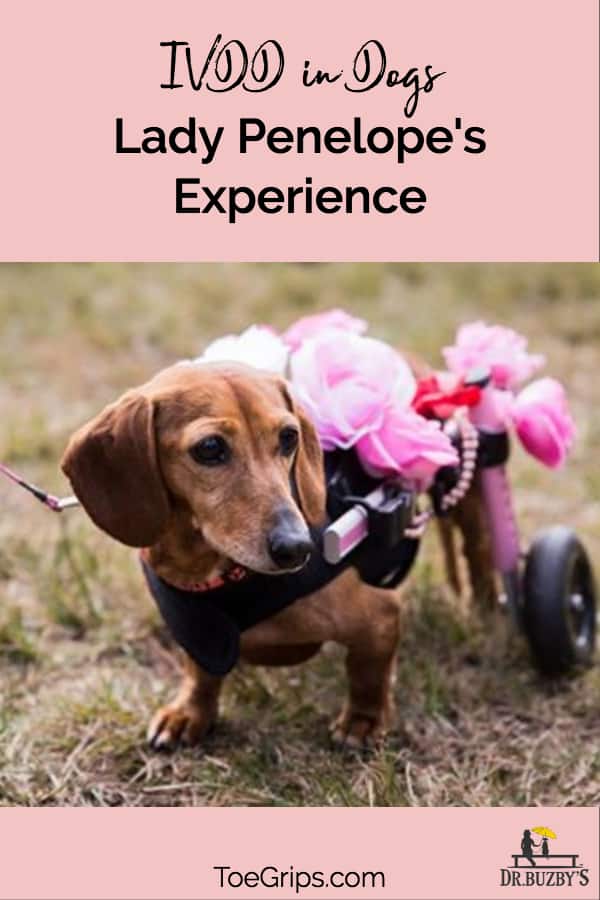 Q: Sharelyn, how did Penny come into your life?
"The day we brought Penny home as a puppy was the happiest day of my life. I loved her immediately. She is the first dog we ever owned. My husband Kane wanted a home cinema and I wanted a puppy and so a bargain was reached.
Penny changed lives. She went everywhere with us and made friends with everyone she met. We took her to festivals, walked in parades, visited off lead parks and went to our local lake where Penny loved to swim."
Q: What caused Penny to be in a wheelchair?
"In April 2014 Penny suffered from IVDD (Intervertebral disk disease)."
IVDD is a condition caused by the untimely degeneration of one or more of the disk-shaped structures that serve as cushions between the bony vertebrae of the spine. It is often called a slipped or ruptured disk.
Click To Tweet
"Penny had surgery for the damaged disc and to relieve the pressure on her spinal column. She was left with long term damage to her spinal cord. From the beginning, we knew she would only have a 50/50 chance of walking again.
Penny has a very wobbly spinal walk for around the house, but for the most part, she is very motivated to keep up with Gidget.  For eight months we did daily physiotherapy, weekly visits to the acupuncturist and weekly visits to the dog swimming pool. It was a grueling routine.  
At about four months post-op, the physiotherapist recommended getting Penny into a wheelchair. She took to it straight away!  It was us humans who had trouble adapting to her handicap.  It still breaks my heart a little to see her in it. We use the wheelchair for walks and for times when she needs some extra support."'
Q: How did you discover ToeGrips® dog nail grips?
"Initially, I saw a post on the dachshund IVDD support group Australia Facebook page and I contacted Dr. Julie Buzby about whether or not they would help Penny. When Penny was adapting to her new wobbly walk, because our floors are slippery, she would slip a lot.
Watching her struggle, I just thought there had to be a solution. I tried every bootie, sock and dog shoe on the market. I even cut off fingers the of gardening gloves and duct-taped them to Penny. She hated them all. She refused to walk in most of them and the others slipped off her paws.
Plus, with her spinal walk gait, she tends to drag her back feet and the tops were becoming raw and her nails were in bad condition. When the ToeGrips came, I was anxious to try them."
Q: What happened when you applied the ToeGrips® dog nail grips?
"We followed the ToeGrips instructions and her front paws were easy to do, but the back ones were more challenging as she drags her back legs.
I would have been happy if the ToeGrips just protected her nails, but I noticed that she slipped less on our floors. As expected in Penny's case, there was no "wow" factor to get her to walk again, but I could tell the difference immediately in her confidence. Now I notice that her nails are no longer split and shredded."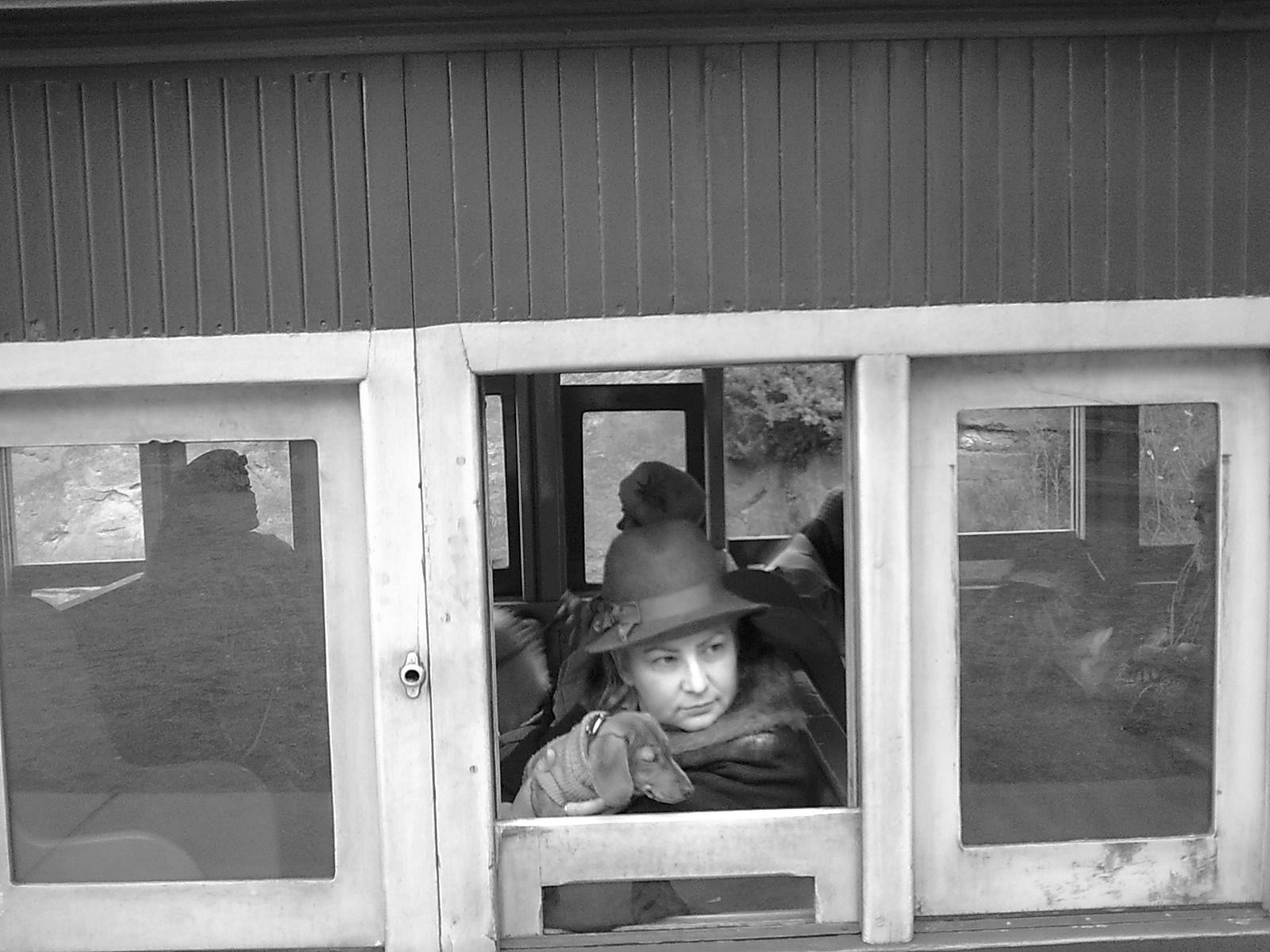 Lady Penelope Loves To Show Off Her ToeGrips® dog nail grips
Nearly 18 months after Penny's IVDD surgery, the miniature dachshund is a very busy dog. She recently won a ribbon in the annual RSPCA's Million Paws walk for the best-decorated dog wheelchair. People notice her ToeGrips dog nail grips on her toenails all the time and that starts a conversation that Sharelyn is happy to have. She explains how ToeGrips® dog nail grips have given Penny the added support she needs to be a confident and happy dog.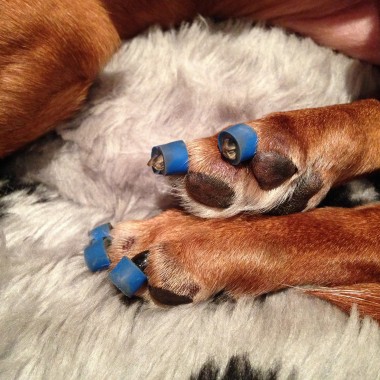 Do you have a question about IVDD and Dachshunds? Please comment below.