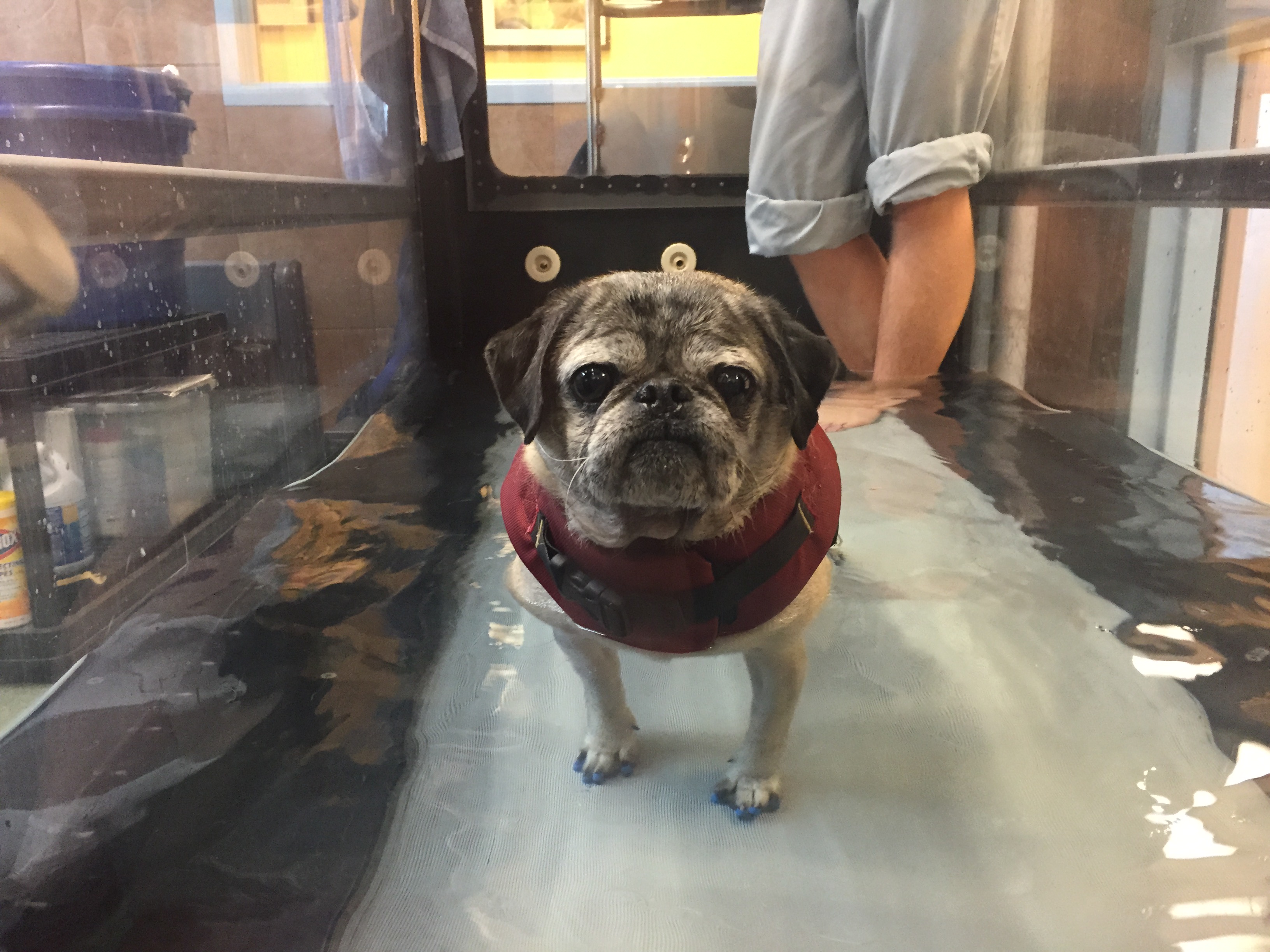 Dr. Patrice Mich shares important insights on veterinary orthotics and prosthetics
We recently had the opportunity to interview Dr. Patrice Mich, who advocates and specializes in pain management, canine rehabilitation, and sports medicine. Dr. Mich is the former Medical Director of Orthopets, an adaptive technology company that uses advances in human orthotics and prosthetics to improve veterinary health care for rehabilitation. She teaches around the world about limb dysfunction, biomechanics, mobility, and long-term comfort. Dr. Mich's insight into the world of canine rehabilitation and comprehensive healthcare is a must-read for any pet owner who wants to know more about veterinary orthotics and prosthetics and how they can help your pet.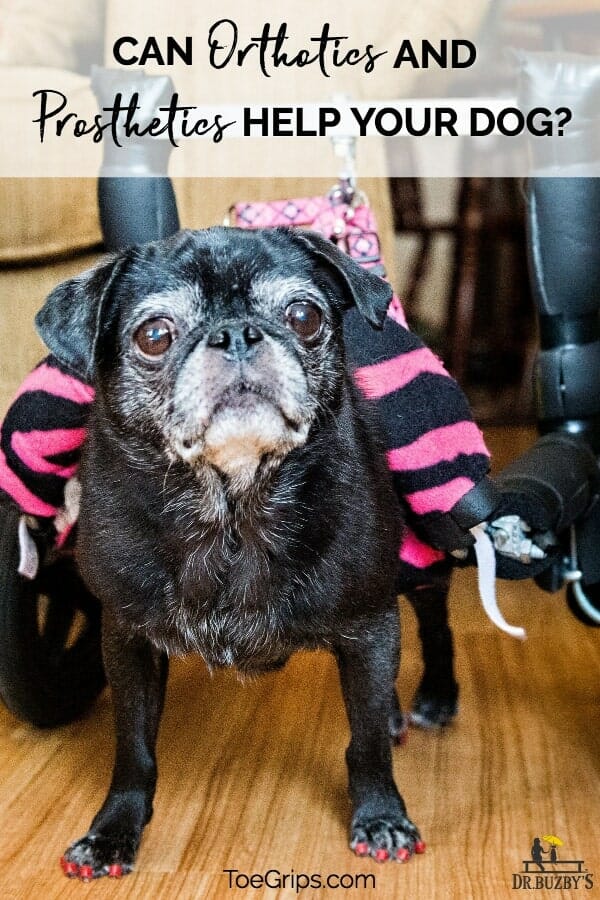 1. Orthopets has made their mark in the veterinary industry by integrating orthotics and prosthetics. Why is now the best time for this innovation in veterinary orthostics and prosthetics?
With the establishment of rehabilitation as an important component in comprehensive health care for companion animals, we see the emergence of tools such as veterinary orthotics and prosthetics to achieve the best results. I would say ToeGrips are another such innovation.
During my time with OrthoPets, we worked to become the industry leader setting the mark in terms of innovation, design quality, and manufacturing practices. My role was medical director. I provided care to patients in what was at that time the only dedicated veterinary orthotics and prosthetics practice in the world. This is changing. Happily, there are now many practices in the US routinely using these tools.
Additionally, as a boarded specialist, I have the opportunity to lecture, teach, and write extensively on the topic as well as participate in research projects with a number of excellent scientists. The goal is to bring this work forward from a one of novelty. We need solid science and to take steps toward establishing an evidence-based, best practices approach to this therapeutic option. Using human orthotics and prosthetics as an example of therapeutic success. I think the work of many individuals in the veterinary rehabilitation arena have helped move this innovation to a tipping point for our companion animals.
2. Can you tell us the most common injury or diagnosis that custom veterinary orthotic and prosthetic devices can help improve the quality of a pet's life?
In my practice, they are…
cranial cruciate ligament
achilles tendon
and carpal hyperextension injuries.
Importantly, all of these require a veterinary diagnosis and the guidance of a veterinarian in making the decision for prescription and use of a custom orthosis. I do not advise that pet owners order these devices without such guidance even though they are available from online sources. The risks are:
incorrect diagnosis
incorrect type/design of device for that patient
nappropriate use of device as a treatment
improper fit and function leading to delay in proper treatment or potential injury/harm to the patient.
For these reasons, I firmly believe and work to establish these as prescription devices, just as they are for human patients.
3. How can veterinary orthotic and prosthetic devices play a role in the rehabilitation process?
The simple answer is that these devices are tools in re-establishing mobility, quality of life, and functional independence. They are used in much the same way similar devices are used in human physical therapy and sports medicine practice. The patients that benefit from the use of devices as therapeutic tools in an integrative rehabilitation treatment plan range from athletes (amateur and professional), to seniors and geriatrics, to the disabled (birth defects, trauma, or cancer). These devices help…
heal injury
support permanently damaged limbs
replace missing limbs
treat pain syndromes.
I could not do my work without them.
4. How are veterinary orthotic and prosthetic devices influenced by sports medicine? Or vise versa?
I think much of what I said before covers this. The only thing I might add is that the availability of these devices has allowed for rehabilitation therapy earlier in the healing process. An example is the use of an orthosis for the treatment of achilles tendon injuries. Although much research is needed to fully understand this approach, achilles tendon cases have been treated with and without surgery. Using the human achilles tendon orthosis as a model, we can now begin rehabilitation earlier with the use of a removable, adjustable veterinary achilles orthosis. We know that earlier physical therapy has been of benefit in humans.
In my practice we are having very good success with this approach in terms of returning patients to athletic function. As we learn more about rehabilitating animal athletes, orthotic and prosthetic innovations will be needed to meet a growing demand for specialized therapy.
5. What's the most important message about veterinary orthotics and prosthetics that you'd like to share with the pet community?
I suppose I have two messages. One is listed in a previous paragraph. I am deeply concerned about the use of devices without proper veterinary support.
The second is also important, and that is, our companion animals are designed for four legs. As such, whenever possible and appropriate, I advocate for prosthetic limbs over total amputation. Even though our companion animals readily adapt to limb loss, as a movement and chronic pain specialist, I often treat the short and long term complications associated with total amputation. I like to suggest that we "contemplate before we amputate."
Are there options other than a total amputation? Can this patient and family manage a prosthesis?
Because the technology now exists to provide subtotal amputation, prosthetic limbs, and rehabilitation we can help these patients thrive and not just survive. It becomes incumbent on the veterinary profession to discuss this option with pet owners.
Thank you!
I want to thank Dr. Patrice Mich for her time and valuable insights into the world of veterinary orthotics and prothestics and how this new technology is changing veterinary medicine.
More about Patrice Mich DVM, MS, DABVP, DACVAA, DACVSMR, CCRT
Dr. Patrice Mich is a graduate of Colorado State University School of Veterinary Medicine. During her 14 years as a generalist, she completed advanced training in veterinary acupuncture and achieved diplomate status in the American Board of Veterinary Practitioners (ABVP).
Dr. Mich left private practice to pursue her interest in pain management, completing a residency in anesthesiology and a 2-year fellowship in integrative pain medicine. In 2008, she received a master's degree in clinical science with a focus on clinical assessment, neurophysiology, neuropharmacology, and pain management.
She became a diplomate of the American College of Veterinary Anesthesia and Analgesia (ACVAA) in 2009. Dr. Mich was trained as a Canine Rehabilitation Therapist by CRI and in veterinary medical massage through Colorado State University. In 2015 she became a diplomate of the American College of Veterinary Sports Medicine and Rehabilitation (ACVSMR).
Dr. Mich teaches nationally and internationally on the impact of limb dysfunction or loss on biomechanics, mobility, and long-term comfort; the use of veterinary orthotics and prosthetics as pain management tools; clinical assessment of pain; and regional analgesia.
She is the author of several research papers, articles, and book chapters. She leads the sports medicine and integrative pain management service at Wheat Ridge Veterinary Specialists in Colorado.