Many orthopedic or neurologic conditions affecting dogs may worsen over time. Spinal stroke in dogs, also known as fibrocartilaginous embolism (FCE), is just the opposite. Often a side effect of strenuous play, this type of stroke requires an astute dog parent and prompt medical attention, but has the potential for a happy ending. Integrative veterinarian Dr. Julie Buzby shares what you need to know about spinal stroke in dogs: its symptoms, treatment, and prognosis.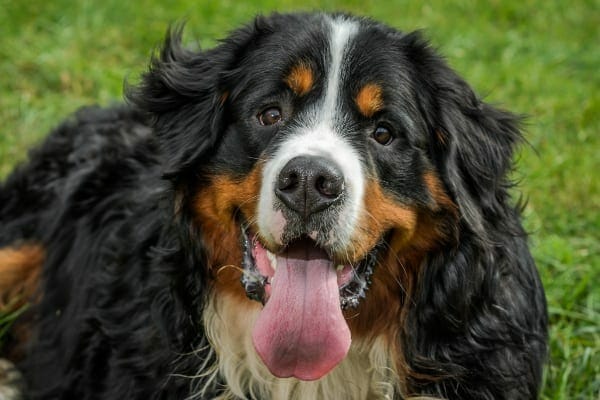 "I just don't get it, doc. Jasper was fine this morning. Ate his breakfast like normal, went outside to play fetch, and now this." Jasper's distraught owner relayed his account of that morning's events to me. Jasper, a five-year-old Bernese Mountain Dog, had been the picture of health.
But then—when he'd jumped to catch a tennis ball—he yelped and fell. He needed help getting up, and his dad knew immediately something was wrong and rushed him to the vet clinic.
Looking at Jasper sitting in my exam room, I wouldn't have thought at first anything was wrong. He still had the same goofy, slightly drooly grin he always greeted me with. His eyes were bright, and he wasn't whining or acting painful. But my initial neurologic examination made me very concerned. Jasper had a hard time rising in his hind end, and when he walked, his right hind leg knuckled and dragged behind.
"This looks serious," I told his owner. "I'm glad you got him in so quickly. Let's start with some tests." Jasper's bloodwork and X-rays were completely normal. He didn't give me any signs of pain anywhere. This wasn't an orthopedic injury; there was definitely something wrong with his nervous system. I advised his owner to take him to the local veterinary neurologist for an MRI. He did so right away.
Unfortunately, Jasper's MRI confirmed my suspicion. Jasper had a fibrocartilaginous embolism (FCE), sometimes referred to as a spinal stroke.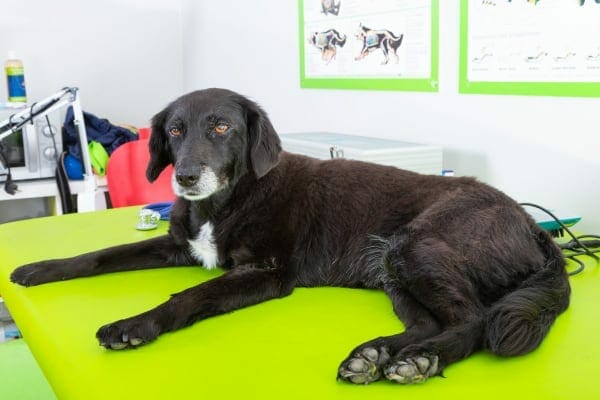 Spinal anatomy in dogs
To get a better idea of what happens in a spinal stroke, first we need to review some anatomy. Dogs' spinal cords are protected by a series of bones called vertebrae. Between each vertebra is a cartilaginous intervertebral disc. These discs are there to cushion the vertebrae and to allow the spine some flexibility and movement.
What is a spinal stroke or FCE?
Like other types of strokes, FCEs occur due to an obstruction in a blood vessel. But a spinal stroke in dogs is unique because material from an intervertebral disc—not a blood clot—clogs the blood vessel.
A spinal stroke in dogs occurs when a piece of a disc breaks off, enters the bloodstream, and blocks blood flow to a portion of the spinal cord. The location of the blood vessel that is obstructed determines which portion of the spinal cord is affected and therefore what clinical signs are noted.
Which dogs are most commonly affected?
Most dogs with this condition are relatively young (three to six years old) and healthy. FCE occurs more commonly in giant and large breed dogs and is typically associated with some sort of mild trauma or physical activity like playing fetch.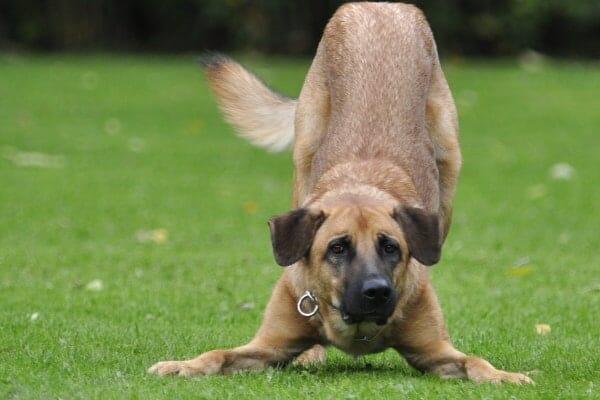 What are the signs of an FCE?
A spinal stroke results in a rapid onset of clinical signs—usually weakness or paralysis in one or both hind legs, although front legs also can be affected. Depending on where the FCE occurs, one side of the body may be affected more than the other. Although the initial injury causes discomfort, FCE does not result in long-term pain.
The following signs may be seen in dogs who have experienced a spinal stroke:
Loss of coordination (ataxia).
Characteristic knuckling gait where they are unable to right the paws. (See how to test for knuckling in dogs by watching this video: Knuckling in Dogs: How to Test A Dog for Conscious Proprioception.)
Weakness in one or more limbs.
Complete paralysis in one or more limbs.
Signs that are more profound on one side of the body than the other.
Keep in mind that the signs may vary depending on the severity and location of the spinal stroke.
Is there hope for dogs who suffer a spinal stroke?
If your dog has suffered a spinal stroke, I want to offer you two pieces of good news that may give you some peace of mind.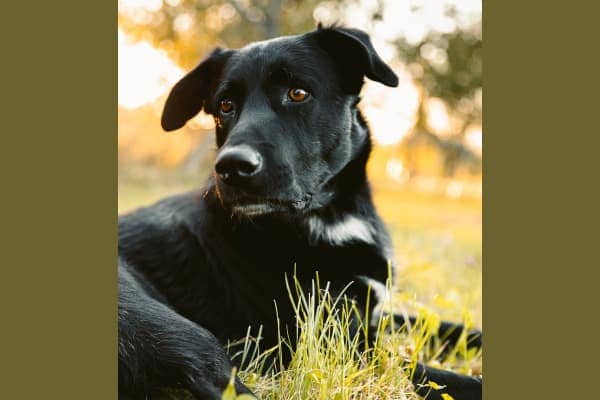 After the first 24 hours, the clinical signs associated with FCE typically won't continue to progress. Things may look bad on day one, but remind yourself that you are seeing the worst of the worst. From here, your dog's weakness or paralysis will either stay static or improve.
Unlike some other conditions, a dog who had a spinal stroke is not at an increased risk for it happening again. Once you and your dog make it through this episode, you shouldn't have to lose sleep over the potential of it reoccurring.
What is the treatment for a spinal stroke?
Unfortunately, there is no specific medical treatment that can reverse the effects of an FCE. However, that doesn't mean that there isn't hope. Supportive care and rehabilitation go a long way in helping these dogs regain strength.
If your dog has a spinal stroke, ask your veterinarian about rehabilitation options. Many general veterinary practitioners offer some degree of rehab services, or they may refer you to a veterinarian who specializes in physical therapy and rehabilitation. Also, the American Association of Rehabilitation Veterinarians maintains a searchable database to help you find a rehabilitation professional.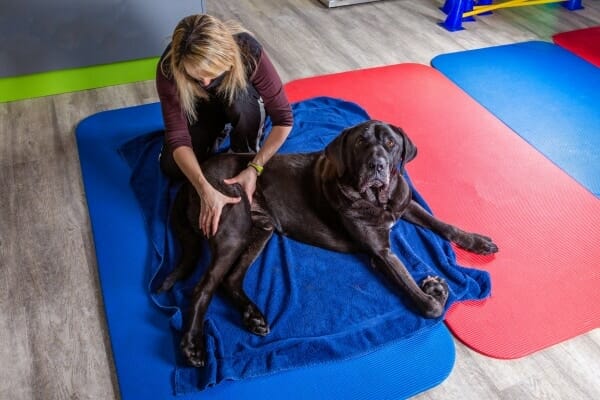 Underwater treadmills assist with walking and build strength
An underwater treadmill is a wonderful tool for dogs who have suffered a spinal stroke. The buoyancy of the water allows the patient to go through the full range of motion required for normal walking without the added stress of full weight bearing. Moving through the water also gives the muscles some resistance to improve strength.
Think about the last time you tried to walk in the swimming pool. The water made you feel lighter but it was harder to walk. The same goes for dogs on an underwater treadmill.
Laser therapy reduces inflammation
Laser therapy for dogs can also be very helpful in reducing inflammation and improving blood flow. This is beneficial as the body heals from the spinal stroke.
Ultimately, every case is different, so work with your veterinarian to find the recovery plan best suited for your dog.
What is the prognosis for FCE?
An individual dog's prognosis after a spinal stroke varies depending on where the FCE occurs, which parts of the body are affected, the severity of the initial signs, and how quickly treatment is initiated.
The goal of rehabilitation and supportive care is to regain as much function as possible. In many patients, improvement occurs in as little as three to four months. Some dogs make almost a complete recovery. You'd never know anything ever happened, except for a shuffling gait now and then. Many dogs go on to live otherwise normal lives.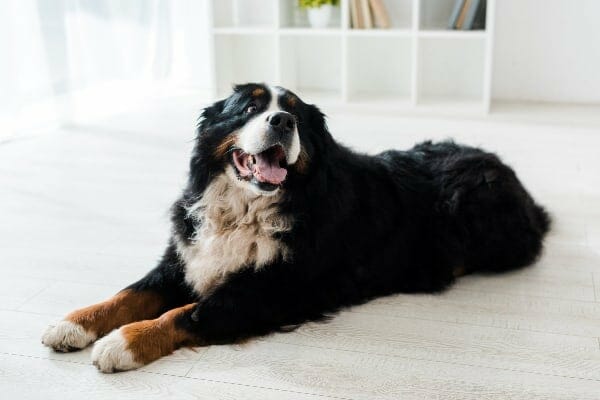 Challenges of caring for a paralyzed dog
Other dogs, unfortunately, must deal with long-term issues related to their paralysis. They may need ongoing therapy to assist with movement and strength. Because they may not be able to reposition themselves well, they are also prone to secondary issues such as skin infections or bedsores.
Paralyzed dogs could have difficulty urinating and defecating, and may rely on their owners to express their bladders. This can lead to other issues such as frequent urinary tract infections in dogs. Dogs with more severe paralysis will need frequent follow-up visits with their veterinarian as well as diligent at home care to stay on top of their recovery.
Additional ways to assist your dog's recovery
Depending on your dog's specific needs, your veterinarian may discuss slings or harnesses to help with support and movement.
Traction is also key in getting around on hard flooring, so Dr. Buzby's ToeGrips® dog nail grips can be immensely helpful for dogs recovering from FCE.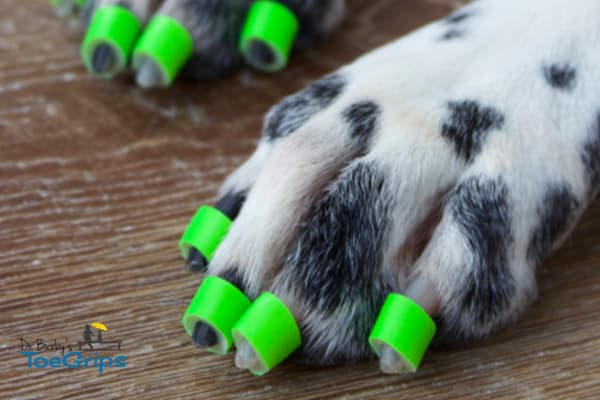 In addition, ToeGrips may also enhance conscious proprioception—the body's ability to sense the position of the limbs and placement of the paws. Dogs who are recovering from a spinal stroke need to have their ToeGrips glued on because dragging/scuffing the paws will tug the grips off the nails. Here is a short video to explain how, when, and why I recommend this…
Back to Jasper
I am happy to report that Jasper is doing well. After working with the neurologist to diagnose his FCE, we collaborated with a veterinary rehabilitation facility to tailor a treatment plan to Jasper's needs.
Compared to some, his condition was relatively mild, affecting only his right hind limb. We used a combination of medication, an underwater treadmill, laser therapy, and range of motion exercises at home.
Now Jasper gets around without much help and still chases his tennis ball after breakfast every morning. He hasn't let FCE slow him down one bit, or put a damper on his love of life!
If your dog has suffered a spinal stroke, don't lose hope—even if the prognosis seems bleak at first. Work with your veterinarian or rehabilitation professional to develop a plan, and take it one day at a time.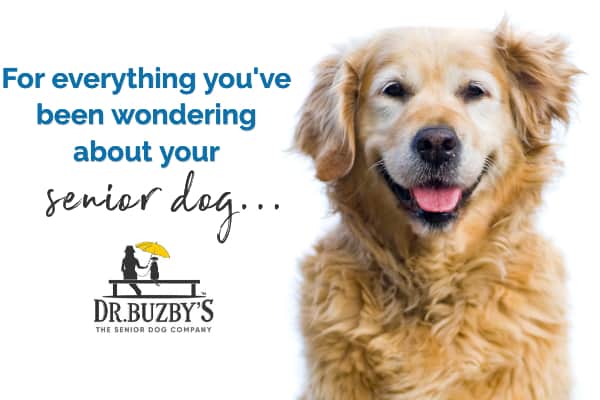 Has your dog had a spinal stroke?
Please share your story below. We can all support each other.