Urinary tract infections (UTI) in dogs can be serious business, especially when they go undetected. Integrative veterinarian, Dr. Julie Buzby, shares causes, symptoms, and treatment plans for UTIs in dogs. Plus, learn practical steps you can take to ensure your dog's urinary health. Because you can never have TMI on UTIs.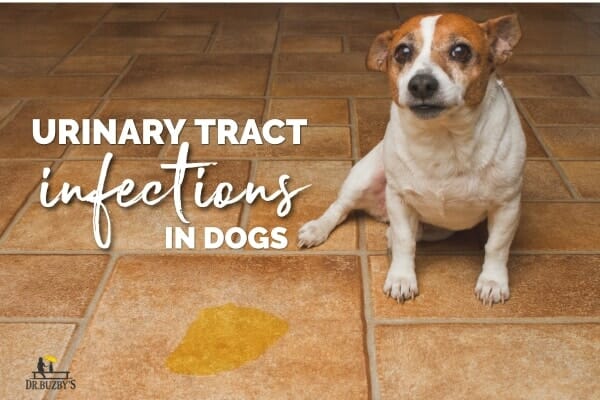 Most of us are familiar with UTIs in humans, which (like dogs) are much more common in females. But do you know the often subtle symptoms of urinary tract infection in dogs? And why UTIs are often a "hidden" condition?
Let's take a look at this often sneaky yet very common medical condition, so that you can be armed with the information you need to help your dog.
Additionally, I'll introduce you to three of my veterinary patients. Each dear dog's story illustrates the gamut of ways canine urinary tract infections can present.
What is a UTI in dogs?
The letters "UTI" in "UTI in dogs" stand for "urinary tract infection." Your dog's urinary tract consists of four components, two of which—the kidneys and the bladder— more commonly become infected.
A bladder infection is called "cystitis" and a kidney infection is called "pyelonephritis." But often they get lumped together under the term "UTI."
First, let's get an overview of the urinary system so you can picture how all the parts fit together. The paired kidneys continuously filter your dog's blood to produce urine. (As a fun fact, the kidneys receive approximately 20% of the blood in the body with each heartbeat!). This urine constantly drips down a narrow tube called a ureter, which is attached at one end to the kidney.
The other end of the ureter attaches to the bladder. As the ureter dumps urine into the bladder, the bladder begins to fill up and stretch, much like a balloon. The bladder stores the urine until your dog urinates. At that time, the urine exits the bladder via the urethra (another tube) and is deposited on the ground.
That is the urinary tract in a nutshell. Regardless of how familiar with urinary tract anatomy you were prior to reading this, you probably already have some idea of what a urinary tract infection is like (in humans at least).
But did you know that urinary tract infections in dogs can be occult? Not "occult" as in wizardry or voodoo. "Occult" disease in medicine means that the condition occurs without obvious signs or symptoms. I suspect that there are many dogs, especially females, running around the world with undiagnosed UTIs.
How do dogs get urinary tract infections?
To understand why UTIs often go undiagnosed, let's look at what causes UTIs in dogs. Here are five factors that play into a dog's risk for getting a UTI.
1. Feces is full of bacteria, which can cause a UTI.
First, fecal contamination is one of the major culprits behind UTIs in dogs. Here's why: A dog's feces (poop) is full of bacteria. For example, E. coli is one of the more common bacteria that veterinarians see causing UTIs. And, you guessed it, E. coli is found in poop.
PRO TIP: If your dog has any sort of issue urinating or defecating in a tidy manner, I'm an advocate for using unscented, sensitive skin baby wipes to help keep your dog "wiped" clean.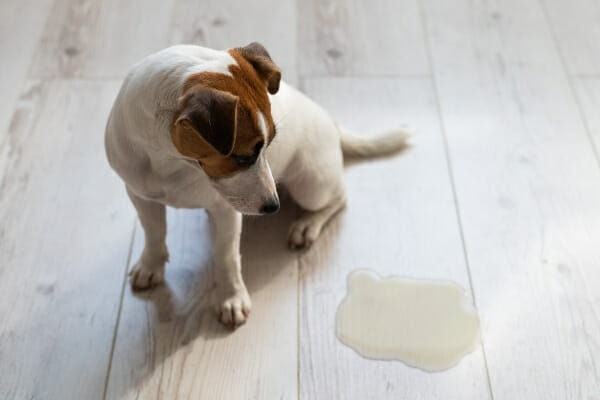 2. If a dog isn't urinating frequently/properly, it's less likely that the bacteria are getting flushed out.
Next, if a dog urinates infrequently and/or doesn't empty the bladder fully, he or she is at a greater risk of getting a UTI. This is the case for two reasons.
First, a good flow of urine pushes out the bacteria that might have started to ascend up the urethra to the bladder.
Think about the bacteria like little mountain climbers. If every time they start to climb up the mountain (ie. urethra) an avalanche (i.e. the flow of urine) comes along and forces them down to the base of the mountain, they will never summit the mountain (i.e. reach the bladder where they can set up infection). But if the avalanches (i.e. urination) are infrequent, the bacteria may have time to get to the bladder.
Second, the longer the urine sits in the bladder, the more time the bacteria have to "set up shop" and multiply in the bladder.
If the dog urinates frequently and effectively empties the bladder, the bacteria that make it to the bladder get deposited on the ground fairly soon after arriving to the bladder. That doesn't leave as many (or hopefully any) bacteria in the bladder. However, infrequent urination gives the bacteria lots of time to multiply.
Also sometimes a dog is unable to sufficiently empty the bladder due to conditions such as IVDD in dogs, a spinal stroke in dogs, or other neurologic or orthopedic problems. The residual urine in the bladder can act as a "storehouse" for the bacteria. Since more urine, and therefore potentially more bacteria is left behind, this makes a UTI more likely.
3. Some medical conditions may predispose dogs to UTIs.
In addition to the conditions listed above that lead to urine retention, other diseases or anatomical abnormalities also can interfere with the normal defenses of the urinary tract system. This may happen when the condition changes the composition of the urine, damages the urinary tract, alters its function, or suppresses the immune system. As a result, UTIs are more common in dogs with the following conditions:
Diabetes mellitus
Kidney failure
Urinary stones
Recent indwelling urinary catheter placement
Ectopic ureters (ureters that don't insert into the correct location on the bladder)
Recessed or hooded vulva (i.e. excessive skin folds around the vulva that trap moisture and bacteria)
Cancer somewhere in the urinary tract
4. Some medications can predispose a dog to getting a UTI.
Sometimes a dog will be taking a medication that suppresses the immune system. When the immune system isn't up to par, foreign invaders (i.e. bacteria) can more easily set up shop in the bladder or kidneys. If a dog is taking prednisone for dogs or other immunosuppressive medications, he or she may be more likely to develop a UTI.
5. A female dog's anatomy increases the chances of UTI.
The way the "plumbing" lays out on a female dog (i.e. the distance from the bladder to the external world and the location of the urethra opening) makes the chances for a UTI more likely. Quite simply, it is a matter of location, location, location.
Basically, the end of the urethra—which is the tube that runs from the bladder externally—ends in a completely different place than on a male dog.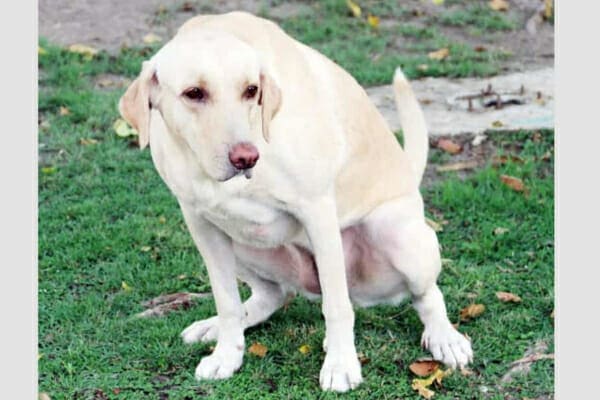 If you think about the anatomy of a female and male dog, the male dog's plumbing has a lot longer path to travel through the penis to end under the abdomen. That is a longer distance for bacteria to travel to reach the bladder and also further from the anus.
In the female, the vulva sits right under the anus, so we see more fecal contamination. This is especially true for senior dogs who may have more difficulty squatting to urinate (more difficulty posturing) and are prone to incontinence. Also, UTIs are more common in dogs who are overweight and have excess folds of skin around the vulva.
10 signs of UTI in dogs
Now that we've determined why dogs can get a UTI, let's uncover the signs of urinary tract infections. The list below includes a wide range of symptoms that may be present when a dog has a urinary tract infection. As the UTI progresses, the signs generally move from hidden (subtle) to obvious.
Signs of UTIs in dogs may include:
Licking of the external genitalia
Dark staining around the vulva (females)
Frequent urination
Urinating just a few drops at a time
Urine leaking
Urinating in the house (i.e. having accidents)
Blood in the urine
Increased drinking
Discharge from the vulva or prepuce (i.e. skin covering the penis)
Straining to urinate (As a word of caution, if your dog is straining frequently and unable to urinate, contact your vet immediately. Sometimes dogs can have a bladder stone move into the urethra and cause a urinary obstruction. This is a medical emergency.)
These signs are classically associated with a UTI, although they may be associated with other medical conditions, too. I can't stress enough the importance of consulting your vet when you first notice anything of concern.
Why do I stress the importance of early detection?
The story of Penny haunts me to this day. I'm sharing it with you, not to worry you, as I never want to cause anyone to worry. Instead, I hope to help spread awareness of the importance of knowing all the signs of a UTI so that we can best care for our dogs.
Penny's story: The worst-case scenario of a bad UTI in dogs
Every veterinary hospital has a few "frequent flyer" patients who seem to be at the office constantly. Penny, a 4-year-old Westie, was one of ours. She was usually on the appointment schedule for her chronic skin issues.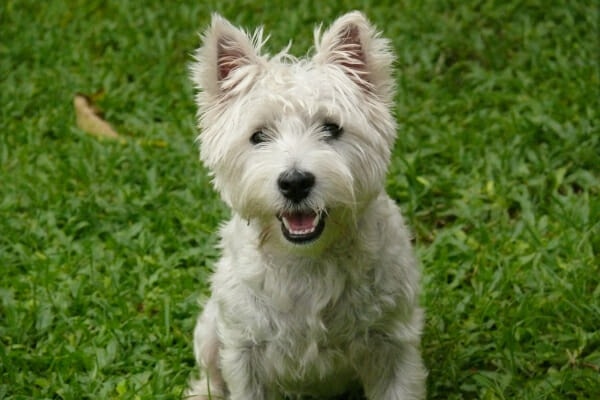 But one Friday morning, Penny presented for blood in her urine. She had a low-grade fever but no other obvious symptoms. After running some tests, she was diagnosed with a urinary tract infection and sent home with oral antibiotics.
But here's the horrible part that plagues me to this day: Penny died that weekend. Her death was a shock to everyone on our staff—the doctor who saw her, certainly me, and most of all, her family. It was heartbreaking on so many levels.
Because of this unexpected outcome, I asked Penny's mom if she would consent to a necropsy (an animal autopsy). She agreed, and I drove the deceased dog to a specialist to have the autopsy performed. Penny's parents wanted closure and I wanted answers, but the final report broke my heart.
Penny had died from an infection in the kidneys called pyelonephritis, which is literally translated as "pus in the kidneys." Most likely, bacteria had ascended from the bladder through her ureters to the kidneys.

To this day, I don't know how she got so sick so fast without her conscientious owners seeking emergency veterinary care. I suspect her family thought that she was on appropriate medication and just needed time. I'm haunted to this day by the thought that we could have done more for Penny.

The moral of this sad story? Urinary tract infections are more than just painful and annoying. In "the perfect storm," they can become life-threatening.
How does a vet check for a UTI in dogs?
Penny's devastating story covers the importance of the "early" portion of early detection. Next, let's address the "detection" portion. After your vet performs a comprehensive physical exam and checks your dog's vital signs, he or she will want to examine a sample of your dog's urine.
In some cases, your dog's veterinarian may need to collect a sterile sample from the dog's bladder by cystocentesis—drawing the urine directly from the bladder using a needle. It sounds awful, but it is a very common, safe procedure and most dogs barely seem to notice. Also, it is the best way to get an idea of what the urine in the bladder is like, especially if your vet plans to culture your dog's urine.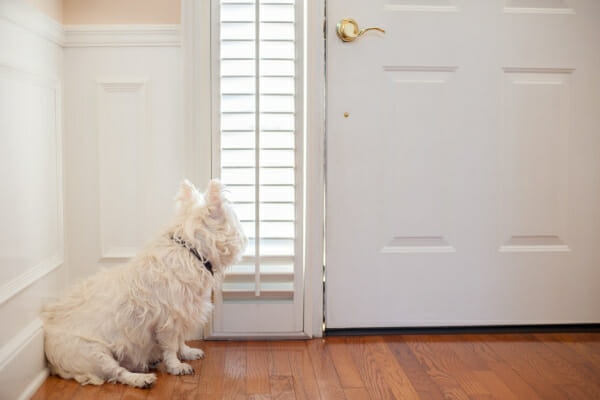 You see, as we have discussed, bacteria can live around the external opening of the urethra and even start crawling up the urethra. So, if you collect a sample of your dog's urine when he or she urinates (i.e. a "free catch" sample), that urine contains anything that was in the bladder PLUS whatever bacteria or debris were in or around the urethra.
Your vet may still be able to assess whether or not your dog has a UTI based on that sample, but sometimes the results are ambiguous. Plus, that sample isn't useful for a culture because of the bacteria from the urethra and surrounding skin.
By the way, in the event that your vet does want you to collect a urine sample at home, check out the tips in my blog, 7 Tips for Improving Your Dog's Lab Tests.
Urinalysis and other tests
Sometimes your vet will be able to analyze the urine sample at the clinic that day. The veterinary team may use an automated analyzer or a urine dipstick and manual microscopic examination of the urine to look for signs of a UTI.
If white blood cells, red blood cells, and bacteria are all present in the urine, this makes infection likely. The urinalysis also can look for crystals that may indicate bladder stones, check the concentration of the urine, and screen for abnormal levels of other substances such a protein or glucose.
If the clinic doesn't have the equipment for the urinalysis or other specialized tests are indicated based on the in-clinic urinalysis, your vet may send the sample to a diagnostic lab. The lab can analyze the sample and also perform a culture and sensitivity test. The urine culture reveals which bacteria are growing in the urine and the sensitivity test indicates which antibiotics are the most likely to be effective against that bacteria.
What is the treatment for a UTI in dogs?
If the vet confirms that your dog has a UTI, he or she will prescribe an antibiotic to help treat the infection.
Antibiotics for UTIs in dogs
Choosing the right antibiotic to treat a UTI is extremely important. For a first-time infection or a simple UTI, some vets will empirically select an antibiotic. This means they base the antibiotic choice on their knowledge of which bacteria most commonly cause UTIs and the antibiotics that are typically effective against that organism.
In other cases, the vet will recommend a culture and sensitivity test to assist in antibiotic selection. This is because some bacteria have, unfortunately, developed resistance to certain antibiotics over time. By knowing which organism is growing in the urine and which antibiotics the organism is susceptible to, the vet can select the antibiotic that is most effective for that particular infection.
Antibiotic resistance continues to become more and more prevalent. A recent study indicated that almost 66% of bacteria isolated from dogs with bladder infections were resistant to multiple drugs. This is a big problem.
You can do your part to slow down the development of antibiotic resistance by only using antibiotics as directed by your vet. This means you should finish the entire course of antibiotics even if your dog seems to be feeling better. And you should never use leftover antibiotics from yourself or your dogs to try to treat your dog's suspected UTI at home.
NSAIDs for pain relief
Since urinary tract infections can be quite uncomfortable, your vet may also prescribe a NSAID (i.e. non-steroidal anti-inflammatory drug) to help reduce pain and inflammation.
It's important to note that not only are UTI's distressing for your dog, but they can also be quite dangerous. That's why it is important to seek treatment from a vet right away rather than trying to treat your dog at home.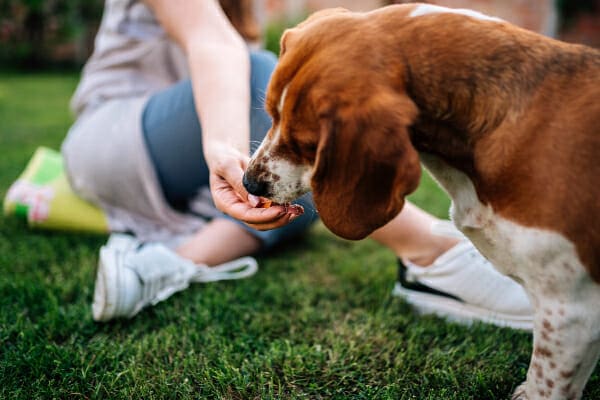 Are there home remedies for urinary tract infection?
You may be wondering what can you give a dog for a urinary tract infection or whether there are home remedies that cure a UTI in dogs. Unfortunately, the answer here is essentially "no."
While cranberry extract may be useful in some situations (more on that soon), it is NOT a stand-alone cure for UTIs and should NOT be used that way. The best thing you can do for your dog is to get him or her to the vet if you think a UTI is brewing. And if it is a holiday or weekend when your regular vet isn't open, consider an emergency vet visit.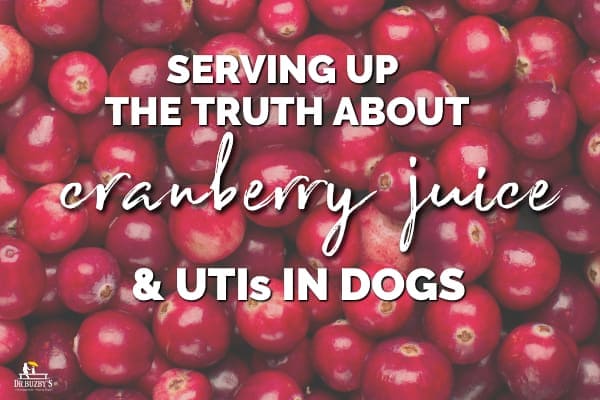 Does cranberry help a UTI in dogs?
The question of cranberry supplements for UTIs in dogs comes up frequently. In fact, you may have heard about using cranberry for your dog's urinary tract health. There's a half-truth here.
Cranberry only works against one bacteria—E. coli. You see, cranberries contain substances called proanthocyanidins, which can make it harder for E. coli specifically to adhere to the bladder wall.
In other words, it's not going to work for every single type of UTI in dogs. Don't think of it as a panacea. But if you know that your dog is specifically prone to E. coli UTIs, a cranberry supplement such as CranMate® is a great option.
Interestingly, cranberry juice doesn't seem to be as effective as a cranberry extract. So stick to proven supplements rather than pouring your dog a glass of cranberry juice.
What happens if your dog's urinary tract infection goes untreated?
In addition to pyelonephritis as mentioned earlier, if a bladder infection goes undiagnosed and untreated, a dog can develop struvite bladder stones. Not all bladder stones are related to infection. However, this specific type—which are quite common in dogs—are directly correlated to an infection in the bladder.
Bladder stones can then predispose your dog to more UTIs, and the cycle continues. In addition, they are quite uncomfortable for your dog.
Imagine having a handful of rocks bouncing around in your bladder. It probably wouldn't feel so good! Finally, a small bladder stone can also get stuck in the urethra. When this happens, your dog may be unable to urinate, which is a medical emergency.
How can you help prevent urinary tract infections in dogs?
As a proactive dog parent, you'll be relieved to know that there are practical steps you can take to ensure your dog's urinary health.
General care strategies for urinary health in dogs
Provide your dog with an abundance of fresh water.
Switch your dog to canned food, which has a higher water content than dry food. Or, you can add water to your dog's dry food.
Offer your dog plenty of potty breaks so he or she doesn't have to "hold it." If you work long hours and can't get home on your lunch break, consider asking a friend or neighbor to let your dog out at midday. Or, send your dog to doggie daycare.
Talk to your vet about whether a cranberry extract supplement like CranMate® is right for your dog.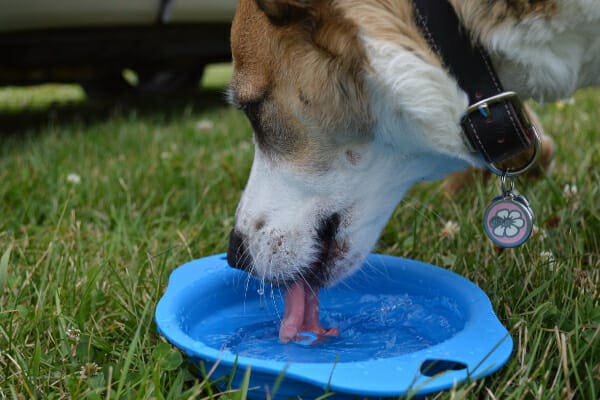 Suggestions for female dogs
If your dog isn't tidy going potty, use an unscented, sensitive-skin baby wipe to help keep your dog wiped clean. This will help prevent fecal contamination, which as mentioned above, can cause a UTI. Just like we tell our kids to wipe front to back, in this case you want to wipe from bottom (vulva) to top (anus) and not the other way.
Keep the area around the vulva clean and groomed. This will help reduce the chances of bacteria moving up into the urethra.
If your dog has a recessed or hooded vulva, ask your vet if your dog is a candidate for an episioplasty (i.e. surgery to remove excess skin from around the vulva to correct anatomical abnormalities).
Be observant and proactive to help recognize early signs of a UTI in dogs
Keep a "mental journal" (or even an actual journal) of your dog's bathroom habits. By watching for changes, you're more likely to recognize early signs of a UTI.
If you think your dog may have a urinary tract infection, please don't wait or wonder. Make an appointment with your veterinarian. Catching UTIs early can help prevent it from getting worse and turning into a more serious condition.
On a related note, take your dog to your veterinarian for yearly physical exams. And if your dog is a senior (seven OR MORE years of age), your dog may benefit from more frequent visits—at least biannually. Sometimes a UTI is found through a routine screening test. Other times your vet may find a UTI based upon little clues in the history or physical exam.
If your dog has predisposing factors such as a neurologic condition or one of the diseases on the list I shared earlier, be extra vigilant. The same goes for dogs taking a medication that may make a UTI more likely.
As an example of the importance of the part you can play as your dog's biggest advocate, let's meet Bailey. This sweet senior dog had both predisposing factors AND was taking medications that increased the likelihood of a UTI. Her story paints a clear picture of the importance of observation and how subtle a UTI can be.
Bailey's story: Predisposing factors play a role in UTIs in dogs
Bailey, a massive black Newfy, was scheduled with me for acupuncture. She had recently become acutely paralyzed, most likely due to a fibrocartilaginous embolism (i.e. spinal stroke). I will never forget meeting her because Bailey's owner pushed her into the office on a luggage cart like they have in the Marriott lobby. Unusual but brilliant.

Fortunately, with time and treatment, Bailey regained mobility. But her problems were not limited to her limbs.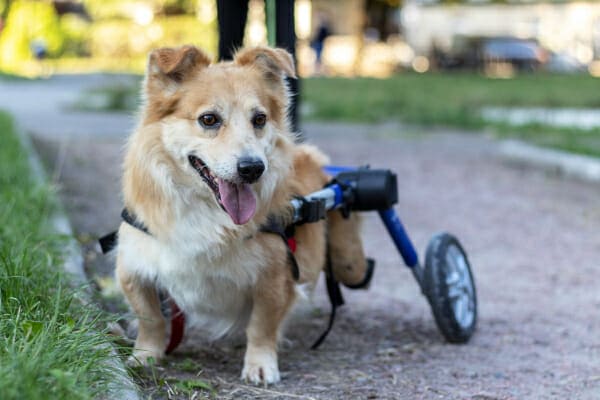 She also had bladder involvement. The nerves that innervate the hind legs come from the same general area in the spine as the nerves that run to the colon and the bladder. This is why it's not uncommon to see bladder involvement with hind limb nerve damage.
Caution flag #1: Bailey was not emptying her bladder normally
In Bailey's case, she had an issue urinating normally. When her bladder was full, her owner had to express it. He did this by putting some pressure on the bladder to initiate the flow of urine. Bailey definitely wasn't emptying fully nor emptying normally. Since as we established earlier, urinating helps "flush" the system, Bailey had an automatic caution flag for developing a UTI.
Caution flag #2: Bailey was taking prednisone
Second, Bailey had been prescribed prednisone, which decreased her ability to fight infection. Taking prednisone was another caution flag in her predisposition to develop a urinary tract infection.
Why? One of the side effects of prednisone is that it decreases the body's immune system. So while the prednisone and acupuncture significantly improved Bailey's mobility, her chances of developing an infection were higher than that of the average dog.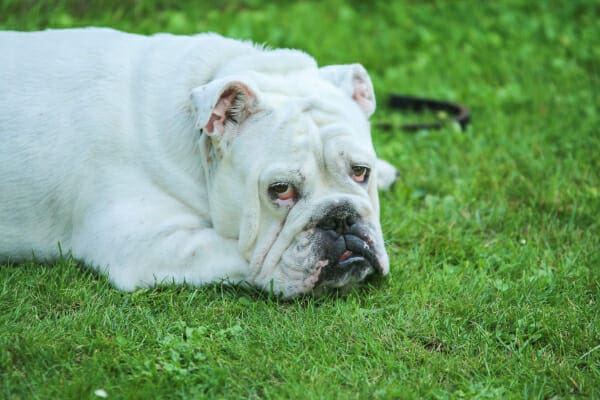 Why UTI screening may be necessary before a dog shows symptoms
While Bailey wasn't yet showing any symptoms of a urinary tract infection, she did have two "caution flags" that were not in her favor. I suggested to my client that he take a urine sample to his regular vet just as a preemptive measure—to make sure that a UTI wasn't brewing.
Two weeks passed and Bailey's dad hadn't noticed any obvious UTI symptoms. Without physical changes, it was hard for the client to have the motivation or a sense of urgency to have Bailey checked. He didn't.
Urinating in the house: A classic sign of a UTI
However, several weeks later, Bailey started urinating in the house. She was both leaking urine and having accidents. The client saw the physical evidence and took it seriously.
He drove Bailey to his regular vet for testing. She was diagnosed with a urinary tract infection. With antibiotics for her UTI, Bailey was feeling better quickly.
In sharing Bailey's story, my hope is that if your dog has predisposing factors that increase the likelihood of a UTI, you will speak with your vet and consider periodic urinalysis checks for good measure.
Your veterinarian is an excellent resource and will appreciate that you're looking out for your dog's best interests by making early detection a priority.
Early detection + proactive pet parent + vet = The best care
By now, you've probably found a recurring theme running through this article. Through early detection, partnering with your veterinarian, and being a proactive pet parent, your dog has the best chance for the happiest outcome possible.
My last example of how a UTI manifests in dogs focuses on a sweet senior male dog named Chance, a proactive pet parent, and quick veterinary care.
Chance's UTI story: The Vigilant Owner = The Happy Ending
While boarding at a dog kennel, Chance got very sick near the end of his stay. His mom rushed home to pick him up, and poor Chance had a fever of 104 degrees.
His mom rushed him to the emergency vet hospital where he was diagnosed with pyelonephritis. (The same condition as Penny in the previous story.)
Fortunately, Chance recovered fully, but only after an expensive and extensive stay at the veterinary referral center.
In cases like Chance's, the early signs of urinary tract infection can go undetected. But a UTI was sneaking up on him none the less. By the time the more obvious signs cropped up, it was critical that he receive veterinary care. Quick thinking from proactive pet parents like Chance's can make the difference.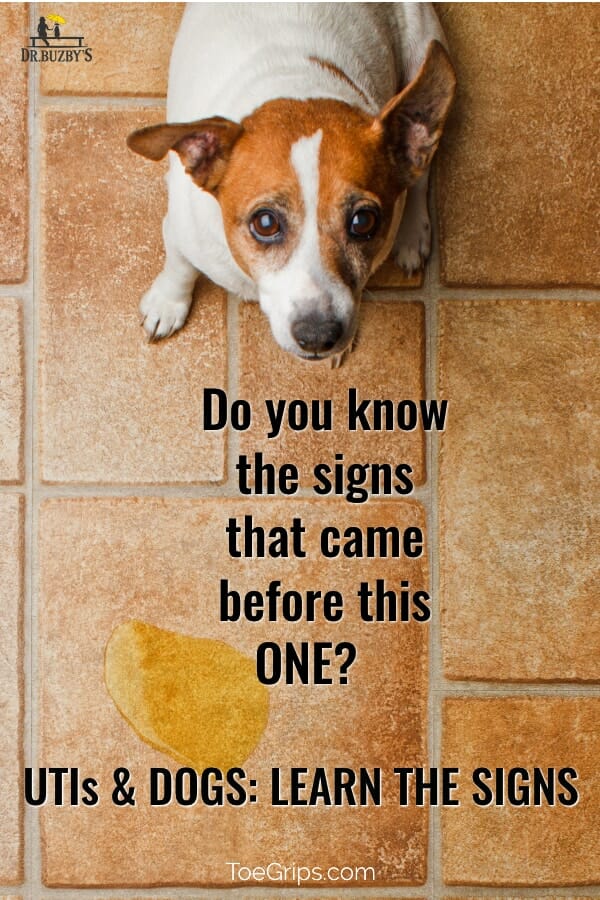 Sneaky UTIs are no match for informed pet parents
In conclusion, I believe in you. You know your dog better than anyone else. And with this information on the sneaky ways of UTIs, you're prepped to help your dog live the happiest, healthiest life possible.
If you sense any abnormality in your dog, and certainly anything related to the urinary tract, please call your veterinarian. Like all medical issues, the sooner it is diagnosed, the easier, cheaper, safer, and faster it can be resolved. And ultimately, that is the very best thing for our dogs.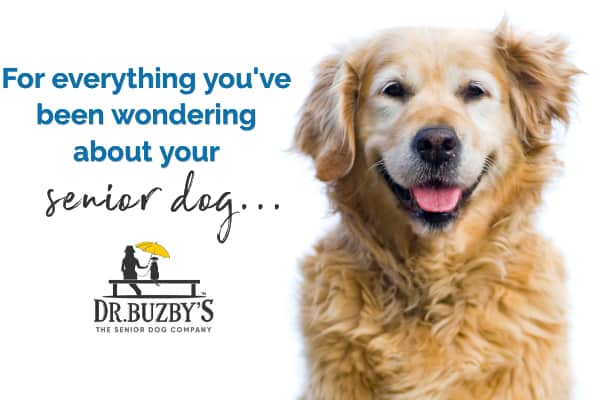 What questions do you have about UTIs in dogs?
Please comment below. We can all learn from each other.