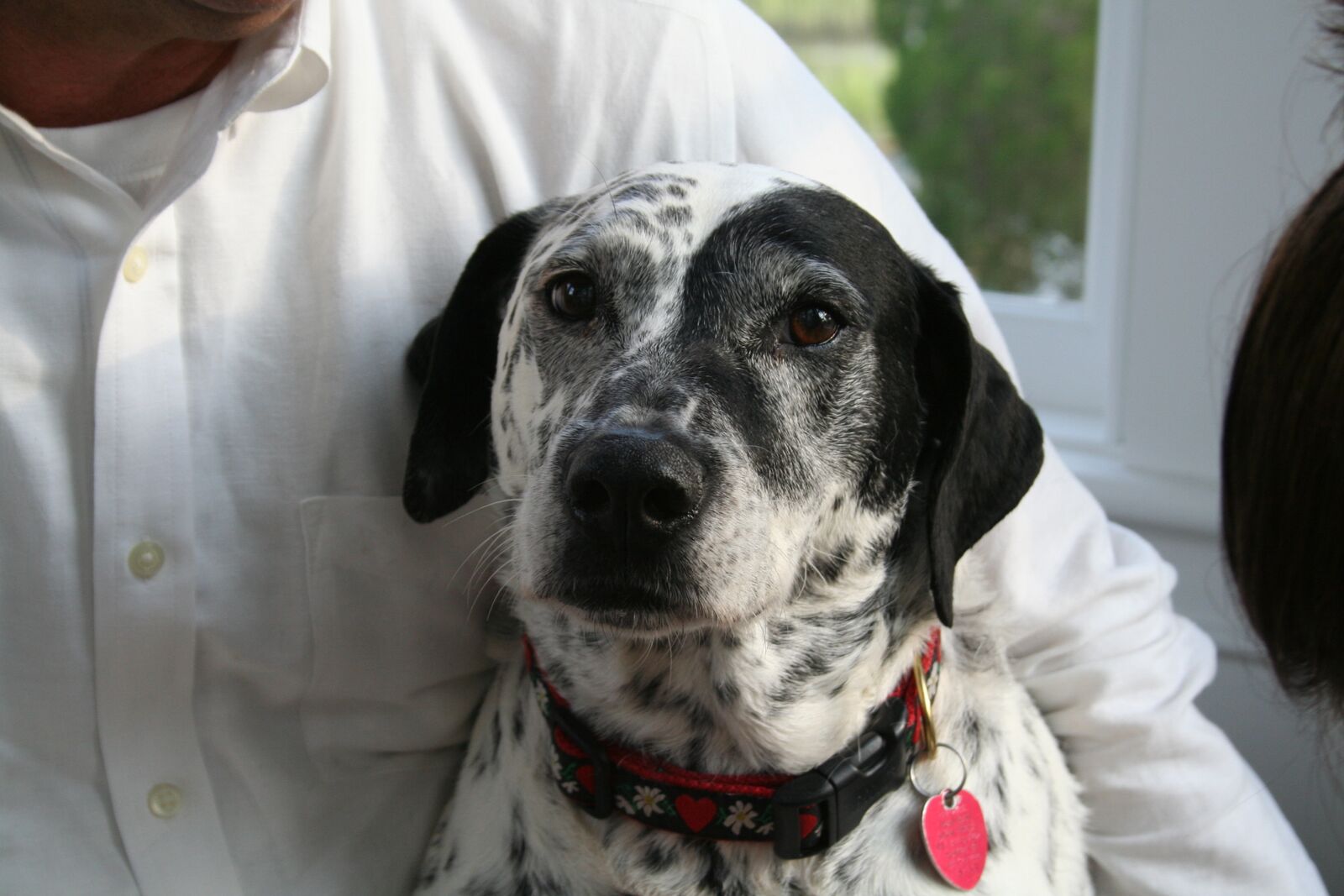 How Veterinary Rehabilitation Medicine Uses ToeGrips® dog nail grips
A conversation with Dr. Evelyn Orenbuch, DVM 
Dr. Evelyn Orenbuch, DVM has been an advocate for ToeGrips® dog nail grips since the company started three years ago and founder Dr. Julie Buzby personally stopped by to give a seminar and demonstration to the staff at Georgia Veterinary Rehabilitation, Fitness and Pain Management.
At the time, a big English sheepdog named Higgins, who needed extra stability for his severely weakened arthritic legs, was the first patient at the rehab clinic to use ToeGrips® dog nail grips. The non-slip nail grips made such a significant improvement in the way Higgins walked that three years later Dr. Orenbuch still prescribes them for the now 12-year-old dog.
"I think we were one of the first clinics to see how ToeGrips worked and how to measure a dog for the product," said Dr. Orenbuch. "I've watched the company grow and continue to be impressed with how Dr. Julie Buzby runs the company and how well she stands behind her product."
Dr. Orenbuch is one of the pioneers of the Association of Rehabilitation Veterinarians; serving the organization as a past president. She is also a Certified Canine Rehabilitation Therapist. Her career has been dedicated to the rehabilitation and pain management of dogs, cats, horses and other small animals.
Dr. Orenbuch began her career in rehab veterinary medicine after completing chiropractic training in 2002. Most of her patients at the time were canine athletes that competed in agility. She continues to have a special place in her heart for these four-legged athletes and the Georgia Veterinary Rehab clinic specializes in helping these dogs maintain their strength and flexibility.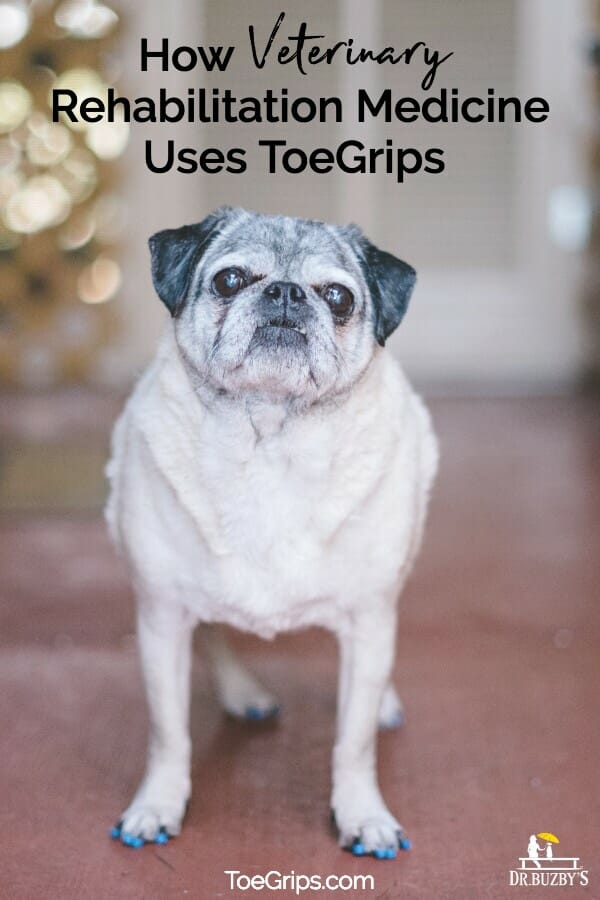 Dr. Orenbuch was kind enough to explain the treatments a rehab veterinarian provides and why pets and their owners seek out her help.
What types of patients benefit from veterinary rehabilitation medicine?
The majority of patients who come to the Georgia Veterinary Rehab clinic are older dogs with arthritis, pets with neurological conditions, and dogs with Intervertebral Disc Disease (IVDD). She also sees pets for post-surgical recovery and soft tissue injuries.
"These are the type of patients I find are most helped by ToeGrips," said Dr. Orenbuch. "We routinely prescribe and fit dogs with them."
What types of treatments do patients receive? 
Dr. Orenbuch and her team treat these patients with what used to be called "alternative care" and is now thankfully accepted in mainstream veterinary medicine. They balance Eastern and Western medicine to pinpoint how best to improve a pet's entire body. These treatments include:
Therapeutic exercise
Chiropractic care
Acupuncture
Laser therapy
Hydrotherapy
Indoor swimming in a resistance pool
Massage
Evaluating for assistive equipment such as carts, orthotics and prosthetics
Chinese herbal medicine
Some of Dr. Orenbuch's patients include Brody, a Vizsla who was born missing the lower part of his right front leg, a Labrador retriever named Izzy who was diagnosed with hip dysplasia and Bailey, a Doberman-Rottweiler mix who was recovering from surgery to repair two herniated discs.
An optimistic outlook for the future of veterinary rehabilitation medicine and the patients served
Dr. Orenbuch is very optimistic about the future of veterinary rehab medicine. She is positive it is a specialty that will be expanding all over the country.
"The status of pets in the average household is on the rise and so is the way we take care of them. We treat them like members of the family and we choose therapies for them with that in mind. Our practice is growing and about one-third of our patients are coming directly from owners who are looking for solutions for their pets."
You can read more about Dr. Orenbuch and the treatments her team provides on the Georgia Veterinary Rehabilitation, Fitness and Pain Management website or drop by if you are in the Atlanta/Marietta area.  To find a veterinary rehabilitation professional near you, check out the American Association of Rehabilitation Veterinarians directory.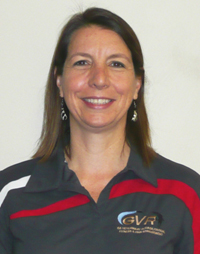 About Dr. Evelyn Orenbuch's credentials:
Ohio State College of Veterinary Medicine graduate
Certified Canine Rehabilitation Therapist from the Canine Rehabilitation Institute
Studied acupuncture with the International Veterinary Acupuncture Society
What questions do you have about veterinary rehabilitation medicine and the types of patients helped by ToeGrips® dog nail grips?
Please leave a comment below for ToeGrips® dog nail grips founder and integrative veterinarian, Dr. Julie Buzby.