If your older dog is "lumpy and bumpy," lipomas are a common culprit. But how do you know if a lipoma in dogs is just a bump or a scary lump? Help is here. Dr. Jennifer Shepherd (friend and colleague of Dr. Julie Buzby) shares answers on everything you need to know about lipomas (fatty tumors) in dogs. By the end of this post, you'll have facts about causes, diagnosis, and treatment for lipomas. Also, through images and descriptions, you'll know exactly what to expect if your veterinarian suggests a fine needle aspirate for your dog's suspected lipoma. Spoiler alert: The fine needle aspirate isn't as scary as it sounds.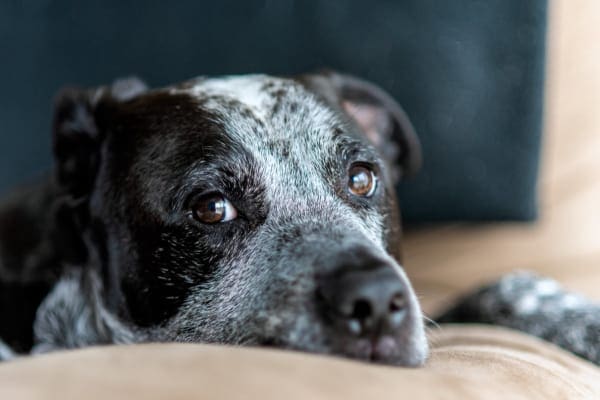 A lump the size of a softball: Meet Maggie a dog with a lipoma
Before we get into the causes, diagnosis, and treatment of lipoma in dogs, let's meet a 12-year-old Pit Bull mix named Maggie. Until now, she had always been in good health.
However, over the last couple of weeks, this sweet senior dog seemed relentlessly plagued by a nagging cough. Mrs. Anderson, Maggie's mom, was worried not only about the cough, but also about the softball-sized lump on her beloved dog's chest that she had discovered six months prior. It appeared to be growing.
Day after day, one thought cycled through the dog mom's mind: Could the lump on her dog's chest be pressing into the lungs and causing the cough? Even more fundamental—what was this mass?
Mrs. Anderson scheduled a veterinary exam with me. As I examined my patient, it wasn't hard to find the mass. It was almost five inches in diameter, soft, and located just under the skin on top of the muscle. Although I thought I knew what the mass was and was fairly confident it didn't enter the chest, I ordered X-rays because I knew we needed to get to the bottom of Maggie's cough and congestion.
A mass on a dog's chest wall
The X-rays confirmed my suspicions. The source of Maggie's cough was bronchitis. And while the mass was there, it was outside of the chest wall, growing away from the chest cavity. Mrs. Anderson was visibly relieved.
Next, to put to rest Mrs. Anderson's fears, it was time to investigate Maggie's softball-sized growth.
In Maggie's case, based on the shape and feel of the mass, I strongly suspected it was a lipoma (fatty tumor). But a physical exam alone simply is not enough to determine the identity of the mass. I knew she needed a fine needle aspiration (i.e. extraction of cells using a small needle and examination under the microscope) of the mass to rule out a mast cell tumor, soft tissue sarcoma, or other concerning tumor type and to confirm a diagnosis of a lipoma.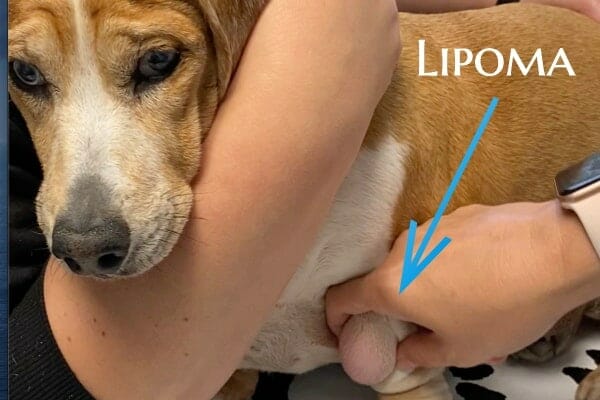 What is a lipoma in dogs?
A lipoma is a common benign (i.e. non-cancerous) tumor of adipocytes, which are fat cells. Lipomas usually have well-defined boundaries and typically do not invade the underlying tissue. They are located commonly in dogs just below the skin of the trunk and limbs of the dog's body.
However, in some cases, a dog may have a lipoma in the chest or abdominal cavity or one may grow between the muscles of the leg. Occasionally, a dog may have an infiltrative lipoma. While benign, infiltrative lipomas do disrupt the adjacent tissues more than other lipoma types. They are especially problematic if they cause spinal cord compression or invade muscle tissue.
What causes lipomas in dogs?
It is uncertain what causes lipomas. As with many conditions, the causes are often multifactorial with environmental and genetic factors likely playing a role as risk factors. These fatty tumors are more common in senior dogs but can occur at any age. While any dog breed may have a lipoma, the following breeds are more likely to develop lipomas:
Labrador Retrievers
Beagles
Doberman Pinschers
Miniature Schnauzers
Cocker Spaniels
Weimaraners
Dachshunds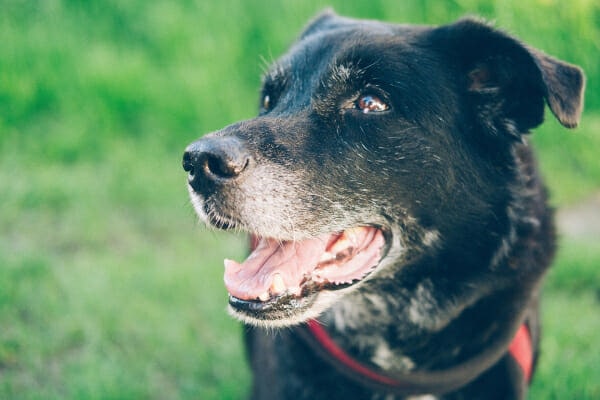 How do you diagnose a lipoma?
A physical exam is not sufficient to diagnose a lipoma. This is a critical point that I can't emphasize enough. Your dog needs a fine needle aspiration or biopsy of the lump to be able to definitively diagnose it as a lipoma.
Even a board-certified veterinary oncologist cannot diagnose a lipoma by looking and feeling. A fine needle aspiration is critical to rule out other below-the-skin tumors that can be of far greater concern such as mast cell tumors and soft tissue sarcomas.
Fine needle aspiration
A fine needle aspiration (FNA) is a simple diagnostic test your vet can typically perform in the exam room on an alert and conscious dog. Although watching the FNA may be unsettling for owners since it involves a needle, most dogs remain calm and react to the procedure no more than they do when receiving a vaccine.
To perform a fine needle aspiration, your veterinarian:
Inserts a needle into the mass
Redirects it multiple times to gather cells
Removes it with a sample of the tumor's tissue
Watch a fine needle aspiration on a dog's lipoma in this video…
As you can see in the next video, the vet will use an air-filled syringe to spray the collected material onto a slide, spread it out, and then examine it under the microscope.
Microscopic characteristics of lipoma in dogs
Because lipomas in dogs are mostly fat cells, the material on the slide often looks like oil. The image below shows how the lipoma aspirate looks when smeared on a slide.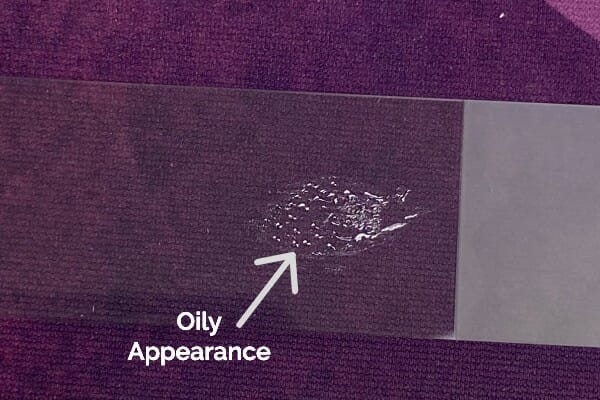 Although it may be tempting to assume it is a lipoma based on the visual appearance of the material on the slide, a microscopic evaluation is still important. Other tumor types can occasionally have a "fatty appearance" too.
When the vet stains and observes the material under the microscope, he or she will see adipose (i.e. fat cells) and sometimes red blood cells if the tumor is a benign lipoma. However, if he or she sees other cell types in addition to the adipocytes and red blood cells, this suggests the tumor is not in fact a lipoma and bears further investigation.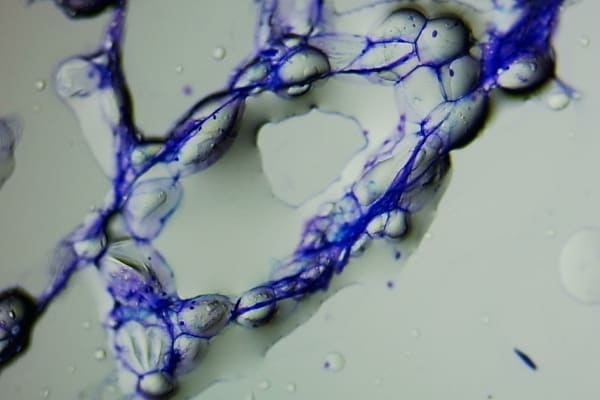 What is the treatment for lipomas in dogs?
Like Mrs. Anderson, many pet owners find masses on their dogs and become concerned that their dog has cancer or that the mass is going to compress vital organs. But lipomas are often asymptomatic and usually do not cause any problems with a pet's health. The exception to this would be infiltrative lipomas and those in the chest, abdomen, or between muscles.
Lipoma removal in dogs
In some cases, lipomas in dogs can grow large and, based on location, interfere with a dog's mobility. For your dog's comfort, it's best to surgically remove these lipomas. It's important to note that the surgical removal of one lipoma does not prevent another lipoma from developing in a different area.
If the lipoma is fairly large, your vet may need to temporarily place a drain in the surgical site. This can help prevent a seroma, which is a large pocket of fluid that fills the space where the mass used to be.
It is important to follow your vet's instructions about incision care, exercise restriction, and use of an E-collar after lipoma removal. And if you have any concerns about how the incision looks or how your dog is acting, don't hesitate to contact your vet.
Infiltrative lipomas in dogs—aggressive treatment approach
Infiltrative lipomas often require a more aggressive surgical approach and occasionally multiple surgeries or even limb amputation. If the veterinarian is not able to remove the whole infiltrative lipoma, it is likely to reoccur. Radiation therapy (either on its own or combined with surgery) can also be effective in controlling these types of lipomas.
FAQs about lipomas in dogs
There are common questions and concerns that many pet parents have about lipomas. You may have some of the same questions. Next, let's get answers to some frequently asked questions about lipomas.
Q: Can you shrink a lipoma in dogs?
Unfortunately, at this point, surgery is really the only way to get rid of a lipoma. There is no commonly available and effective solutions to shrink a lipoma.
One small study of 15 dogs did indicate that injecting a steroid (triamcinolone acetonide) into the lipoma under ultrasound guidance could either shrink the tumor or cause it to regress completely. Unfortunately, some of these lipomas later recurred. A paper detailing the study entitled "Canine Lipomas Treated with Steroid Injections: Clinical Findings" is available if you want to read more about it. At this point, it is not a common procedure.
Previously, some vets tried injecting calcium chloride into subcutaneous (i.e. under the skin) lipomas. However, this method has fallen out of favor because it has the potential for complications such as necrosis (i.e. death) of the skin and irritation.
Q: Are lipomas in dogs dangerous? Harmful?
A: All lipomas are benign and most are harmless—they don't cause any symptoms. However, if they grow in the abdominal or chest cavity or the spinal canal they can compress other organs and cause clinical abnormalities.
Occasionally, dogs may develop an intermuscular lipoma—a lipoma that grows between muscle layers. This type of lipoma most commonly occurs in the back of the thigh and causes lameness or impedes movement.
Q: Do lipomas on dogs go away?
Generally once a lipoma is present, it will typically either stay a similar size, or more often, continue to slowly grow larger over time. They don't usually go away on their own.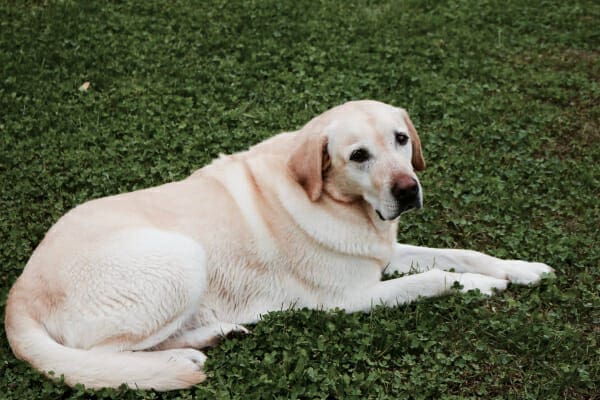 Q: Can lipomas turn malignant?
Lipomas are common benign fatty tumors. They are not malignant and cannot become malignant. Since they are benign, they also can't metastasize (i.e. spread) to other parts of the body. It is important to note that this doesn't mean that the dog won't get other lipomas. It simply means that any future lipomas did not come from the lipomas that were already present.
Lipomas should not be confused with liposarcomas, which are a very rare malignant tumor of fat cells. Unlike a lipoma, a liposarcoma is locally invasive and often spreads to other parts of the body. You do not have to worry about your dog's lipoma turning into liposarcomas as they are completely different tumors.
Q: What should I do if I find a lump on my dog?
If you find a new lump on your dog or if you notice that an existing lump is growing rapidly, you should schedule an appointment with your veterinarian. He or she will most likely perform a fine needle aspiration to determine if the mass is a lipoma or another tumor type. Once the tumor has been classified, your vet will explain whether or not your dog needs surgery to remove the tumor.
If your dog has multiple masses, it's helpful to have a "body map" showing the location and size of all the masses on your dog. This will allow you to determine if a mass is new or if an older mass has grown in size. Your veterinarian will likely keep a body map in your dog's medical record. But you can also keep one in your dog's health journal to note changes at home.
Q: My dog is covered in lipomas, and I just found another one. Does it need to be aspirated?
In short, yes. Let me explain my answer through the story of one of my canine patients.
I had previously diagnosed Chloe, a 9-year-old black Labrador Retriever, with a handful of lipomas. When she came to the animal hospital for her annual exam, I found a quarter-sized mass in front of her shoulder. (This is one of the many reasons I cannot overstate the importance of annual veterinary exams.)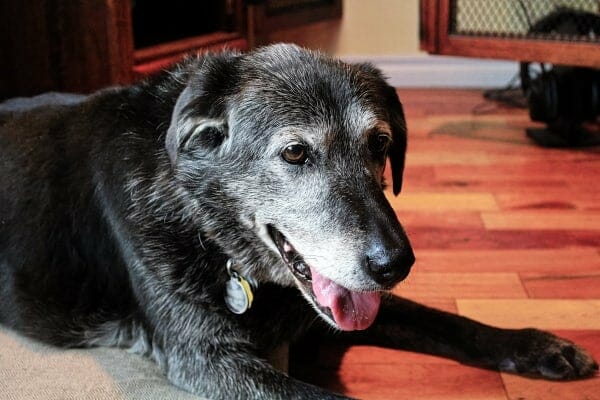 Scanning her records from last year, I didn't see a mass noted in this location. Although it felt like a lipoma, I wanted to be thorough.
I performed a fine needle aspiration to collect a sample. The image below demonstrates this procedure.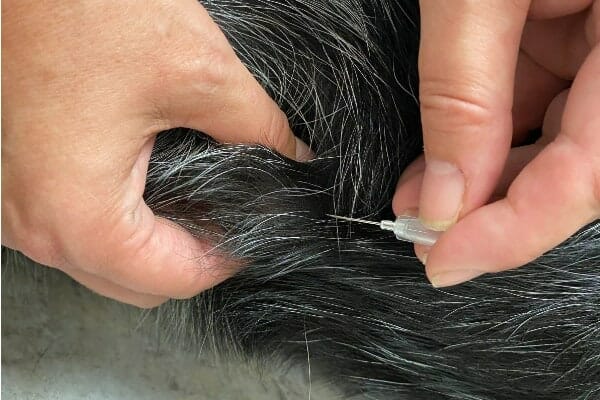 After I smeared the sample on a slide, I saw the classic oily appearance with what appeared to be red blood cells mixed in. Upon examination under the microscope, however, the material that looked like blood was actually a mixture of red blood cells and neoplastic (cancerous) round cells.
Chloe's new mass was not a lipoma—it was a soft tissue sarcoma, which is a malignant (i.e. cancerous) tumor. I advised surgical removal at the next possible opportunity.
So let Chloe's story serve as a good reminder of the importance of having your vet aspirate every new lump. Even if the first dozen have been lipomas, you never know when the next lump will be something concerning where early detection can make a huge difference in the outcome.
Since this is so important, I'll say it one more time. If you find a new lump on your dog that your veterinarian hasn't previously documented and tested, please make an appointment with your vet promptly.
Lipomas are common in senior dogs
Lipomas are very common tumors in senior dogs. Understandably, I have had numerous dog owners tell me that they are scared their "lumpy bumpy" older dogs are filled with cancer. Thankfully, more often than not, these masses are nothing more than harmless benign lipomas and unlikely to be causing any negative health symptoms.
As always, though, make an appointment with your veterinarian any time you observe something new or "off" with your dog. Just like Maggie's mom, it'll help you put your worries to rest. Or perhaps like Chloe's story, it will allow for early diagnosis and treatment of genuine concerns. Either way, that vet visit and fine needle aspirate are critical.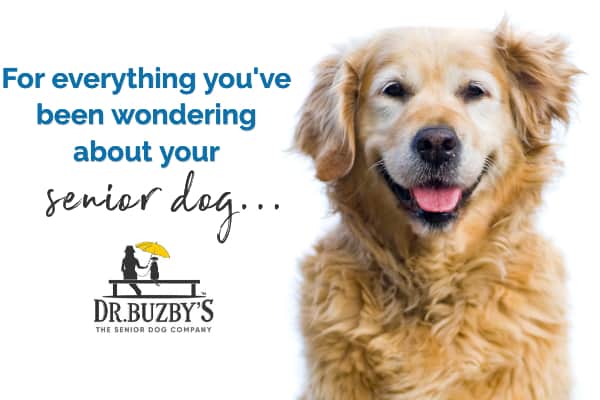 P.S. A behind-the-scenes story about the making of this blog post
I can't stress enough the importance of seeing your vet if you think your dog has a lipoma. In taking the videos for this blog post, Dr. Jennifer Shepherd did an actual fine needle aspiration (FNA) on one of her patients with what was assumed to be a lipoma so that we could share this procedure with our readers. Later, I received this message from Dr. Shepherd: "I may have saved a life thanks to you! I saw a dog today and the owner said that the lumps had been looked at before. So I assumed one was previously diagnosed as a lipoma. I decided to aspirate just to make a video for you. Turns out it's probably soft tissue sarcoma. I'm removing it on Wednesday." Dr. Shepherd's message reinforces the importance of getting your dog's lumps and bumps checked. ~ Dr. Julie Buzby, integrative veterinarian
Have you ever found a lump in your senior dog? Was it a lipoma?
Share your experience in the comments below. Finding a lump can be scary—so let's encourage and support one another.