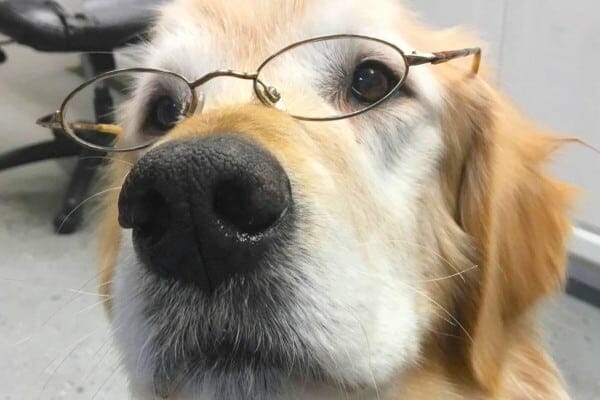 If your heart belongs to a senior dog, researching senior dog supplements is inevitable for you. It's only a matter of time before you will be choosing from the myriad of options and spending your hard-earned money. And while you may enjoy researching and learning about senior dog supplements, deciphering truth from marketing hype can be a challenge. Join Dr. Julie Buzby, integrative veterinarian and founder of Dr. Buzby's ToeGrips®, to explore the world of senior dog supplements and get accurate and up-to-date info you can trust. Read on as Dr. Buzby shares Part I of the Ultimate Guide to Supplements for Senior Dogs.
Delving into senior dog supplements can be like navigating a foreign marketplace during rush hour. You don't know the language. You don't understand the culture. You don't know who to trust.
Although it can feel overwhelming, you persevere because you believe the right supplements could be beneficial for your aging dog. And you're correct to have hope — I've seen firsthand the value of supplements for older dogs.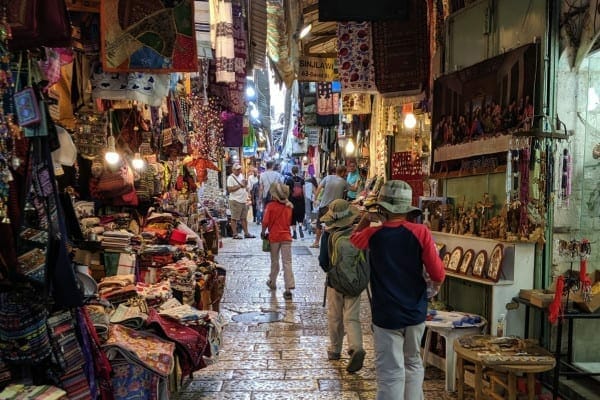 But right from the start, I have a confession to make. Even though I've been a veterinarian for 24 years, regularly attend veterinary conferences, and live in the world of veterinary medicine, acupuncture, and animal chiropractic, sifting through the facts about senior dog supplements is daunting for me, too. You're not alone. I'm happy to share a few thing that I've picked up along with way.
My purpose in this article is not to give you "fluency" on the topic, but rather to invite you on a little tour through the world of senior dog supplements. Together we'll visit the language, the culture, the landscape, and a few landmark ingredients found in my favorite products. Coming soon—Part II examining specific issues that affect senior dogs and quality supplements well-suited to help.
Ready? Buckle up and let's get going!
1. The language of senior dog supplements
Before looking at the culture and landscape of senior dog supplements, it's important to acclimate to "supplement language" so you'll understand what terms mean when you see them in your reading and research.
What exactly is a supplement?
A supplement is just what its name suggests — a substance such as a vitamin, mineral, herb, amino acid, or a combination of them used to supplement the diet. Supplements are typically administered in pill, capsule, tablet, soft chew, or liquid form.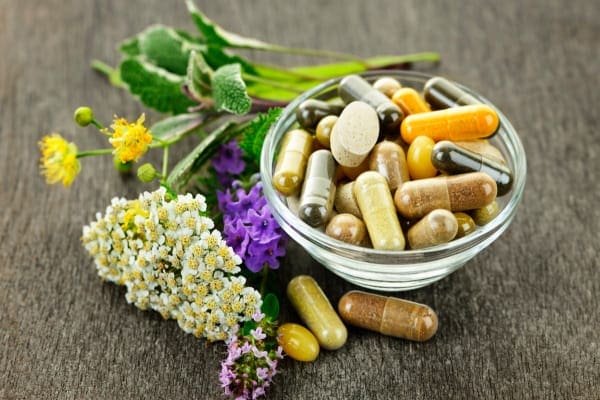 Here's where the confusion begins: In 1984, the U.S. Federal Drug Administration (FDA) got involved in the fast-growing dietary supplement industry. They officially defined supplements in the Dietary Supplement Health and Education Act of 1984 (DSHEA) but didn't specify whether the regulations applied only to human supplements or also included dog supplements. Finally, 12 years later, the FDA clarified that the 1984 Act only applies to human supplements. This meant that FDA oversight and regulation excluded supplements for dogs.
What does this mean for my senior dog's supplements?
It means the term "dog supplement" is nonexistent, at least by government standards. And while the FDA does have a Center for Veterinary Medicine, the Pet Nutrition Alliance explains clearly their function: "The FDA's Center for Veterinary Medicine regulates [only] two classes of animal products: food and drugs."
So what about dog supplements? Where do they fit in with "food and drugs?" It all depends on the supplement's intended use. There is no separate category for animal supplements. And since the government doesn't recognize pet supplements as its own category, they are classified as foods—so long as product labels don't make medical claims. We'll revisit this classification in the next section because it does raise red flags that you need to be aware of as a consumer and protective dog parent.
What does the term "nutraceutical" mean?
If you've stumbled across the term "nutraceutical" in your research, you might be confused as to how that term fits into the landscape. Coined in 1989 by Stephen De Felice, founder of the Foundation for Innovation in Medicine, nutraceutical combines the words "nutrient" and "pharmaceutical."
De Felice defined the term as a "food, or parts of a food, that provide medical or health benefits, including the prevention and treatment of disease." If you think that sounds similar to a dietary supplement, you'd be spot on. For our purposes, the terms "senior dog supplement" and "senior dog nutraceutical" are interchangeable. Both are food-related products used to promote health.
2. The culture surrounding senior dog supplements
Two words sum up the culture surrounding senior dog supplements: Buyer beware. Here's why…
I remember attending a veterinary continuing education conference years ago where the speaker said something that made me ask her to repeat herself. She referred to a study done by an American pharmacy school which concluded that a large percent of nutraceuticals had different contents and concentrations in the bottle than what they claimed on the label.
Other more recent studies point to the same problem. This is not only concerning from the standpoint of companies skimping on active ingredients, but it also means products may contain toxins, heavy metals, mold, and bacteria due to lack of accountability and regulation. Keep in mind, these studies were conducted on human supplements! And if you purchase human dietary supplements for your aging dog, it's doubly crucial that you're aware of the facts.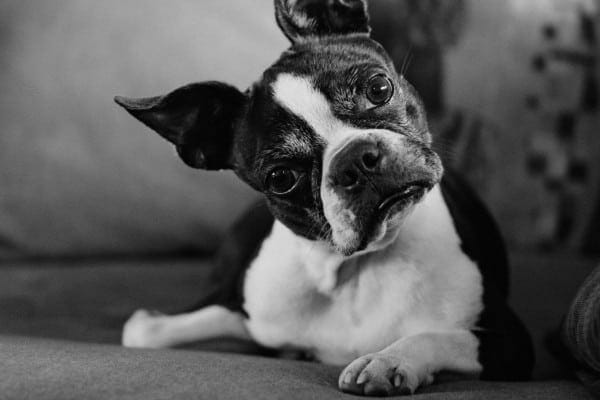 According to the FDA, "Under DSHEA, a firm is responsible for determining that the dietary supplements it manufactures or distributes are safe and that any representations or claims made about them are substantiated by adequate evidence to show that they are not false or misleading."
Translation: Dietary supplements do not need approval from the FDA before being sold to the public. Supplement manufacturers are tasked with regulating themselves. Doesn't sound like the best idea if you ask me.
In summary, the FDA doesn't regulate supplements the way they do drugs. Unlike drugs and vaccines which go through rigorous testing before approval, the FDA considers supplements safe until proven otherwise. See the difference? Considering there are maybe 50,000 supplements on the market today, this should be a red flag for dog owners. Be as discerning about supplement quality as you would about eating raw sushi sitting in the sun at that foreign market.
3. The landscape of senior dog supplements
The landscape of senior dog supplements is expansive and growing exponentially year over year. The pet food sector, which we've discussed includes dog supplements, is projected to be a $35 billion industry by 2024. Senior dog supplements are big business, and not all companies are created equal. Quality matters. Your veterinarian is the best resource to guide you in these product decisions.
4. The landmark ingredients in senior dog supplements
Next week, in Part II of my Ultimate Guide to Supplement for Senior Dogs, I'll go into specific conditions that commonly affect aging dogs and the supplements best suited to help.
Just like senior citizens, senior dogs face unique health issues. Joint pain, brain function (or dysfunction), digestive problems, dental disease, and skin and coat issues are all common concerns. I'm confident quality supplements can be a worthwhile way to address these issues and improve your dog's quality of life.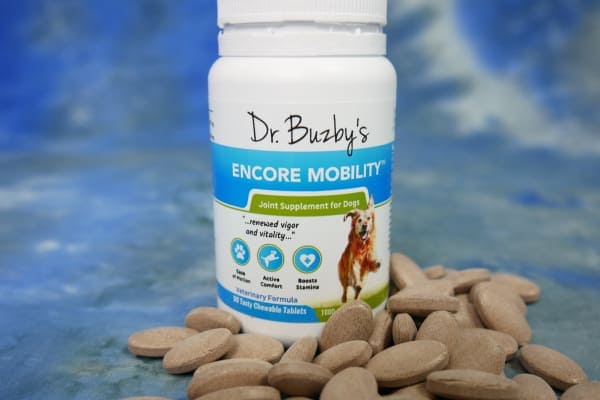 As an integrative veterinarian, I do use drugs to help my patients. But what I love about supplements is that they tend to work well with minimal side effects. For my senior patients, I often prescribe supplements first and then add medications as needed.
For example, clients often ask me if their senior dogs have arthritis. I commonly reply that it's impossible for them not to…somewhere in their body. Therefore, a supplement containing glucosamine and chondroitin is a must for my older patients. (As an aside, green lipped mussel for dogs is one excellent source of glucosamine and chondroitin.) Additionally, because inflammation can contribute to cognitive decline, I'm also vigilant about recommending supplements that reduce inflammation.
To learn more about canine arthritis, please read: Is it Canine Arthritis or Aging? Learn 7 Signs of Arthritis in Dogs.
The "grey" in supplements
If I were to create a list of "must-have" supplements for aging dogs, it wouldn't be black and white. There would be a whole lot of grey— because every senior dog is an individual with different needs. But in Part II, I'll share my five-star supplements for older dogs with shoutouts to my go-to products and brands. And while your dog doesn't need every supplement out there, I'm confident there might will be one or two on the list that can boost your dog's quality of life, increasing happiness at both ends of the leash!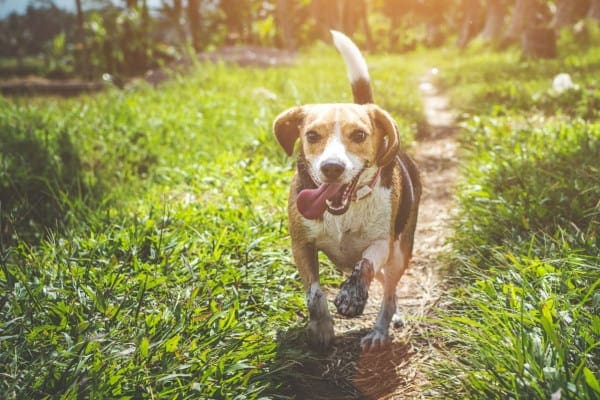 Have supplements helped your senior dog?
Share your experience in the comments below.