Our beloved dogs don't come with an instruction manual on how to be a good dog mom. That's why integrative veterinarian Dr. Julie Buzby shares three pieces of sage advice that she's learned —or earned—along her journey in helping thousands of clients, her own eight children, and three family dogs. By the end of this article, you'll feel better equipped (and encouraged) as a dog mom.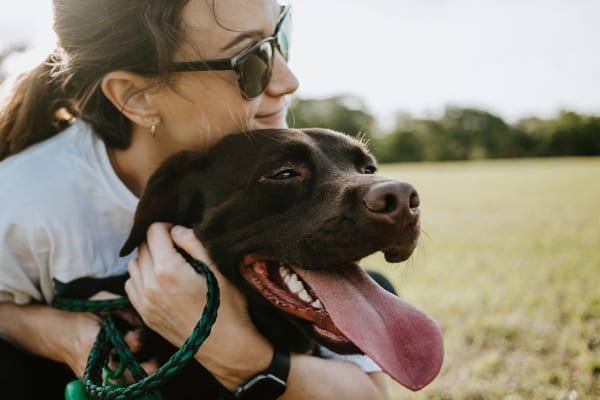 Whether you're the mom of a new puppy or a senior dog, a small dog or a giant breed, you want to give your dog the best life possible. While you do all you can—seeking out the best dog treats, visiting the safest dog parks, brushing your dog's teeth religiously, and doing everything under the sun for your fur baby—you may still wonder if you're "doing it right."
I get it. I've been in your shoes.
That's why I hope you don't mind if I veer off course from our usual dog blog posts on practical canine health care topics such as arthritis in dogs or what to do if your dog won't take pills, to highlight three life lessons that aren't rooted in veterinary science. I've learned them, or should I say I've "earned them," caring for my veterinary patients, clients, eight human children, and three furry family members.
3 life lessons on how to be a good dog mom
If you're wondering how to be a good dog mom or perhaps feeling overwhelmed by caring for your dog, I'm glad you're here. Consider the following tips a heart-to-heart talk from one mom to another.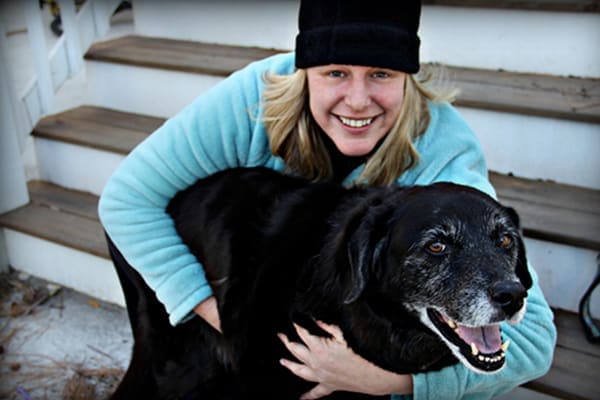 Life Lesson #1: Mom guilt gets you nowhere.
"Do-overs" only happen when playing board games with small children. In reality, we don't have the luxury of playing out our "what ifs."
Don't invest energy reliving an outcome that you wish you could change, because you can't change it. Languishing over the situation is not healthy for you or those who love you.
And what's more, in my observation, usually mom guilt is unfounded. I'm stunned by the number of pet parents I've talked to over the years who are obsessed with something in their dog's past medical history that they feel was their fault.
As I learn the details, I'm often convinced they are agonizing over something that was beyond their control. But here's the real message:
Even if it were under their control, even if a mistake were made, there is no benefit to brooding over it.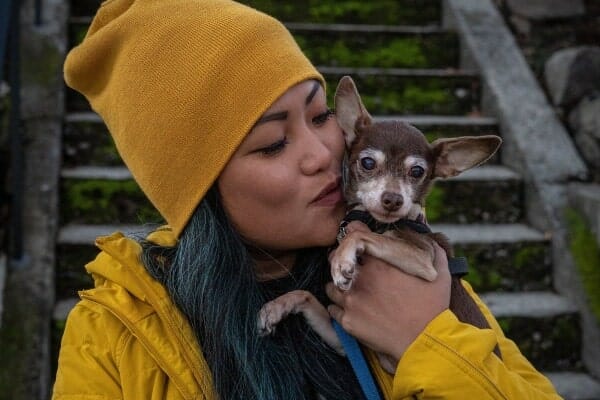 Do the best you can and rest in the fact that you did your best. ~ Dr. Julie Buzby
Click To Tweet
Life Lesson #2: Don't be afraid to speak up on your dog's behalf.
I will never forget the moment our pediatrician pressured me into vaccinating my three-month-old (human) baby who had a low-grade fever, while I kept my mouth shut. He owned the practice. He was the expert. He was calling the shots.
I knew beyond a shadow of a doubt that his plan was not in the best interest of the baby in my arms. But I didn't want a confrontation. My newborn son relied on me to be his voice, yet I gave him none. (By the way, such experiences are fodder for Lesson #1.)
What I eventually learned to do in these situations was to ask my questions and state my concerns with the goal of having a conversation with the doctor. Typically, we landed on the same page, but not always.
Remember, you always have the option of getting a second opinion—whether it be from a different doctor in the same practice, a veterinarian at a different practice, or through referral to a specialist. (Please visit the American Veterinary Medical Association for a complete list of the 22 types of veterinary specialties.)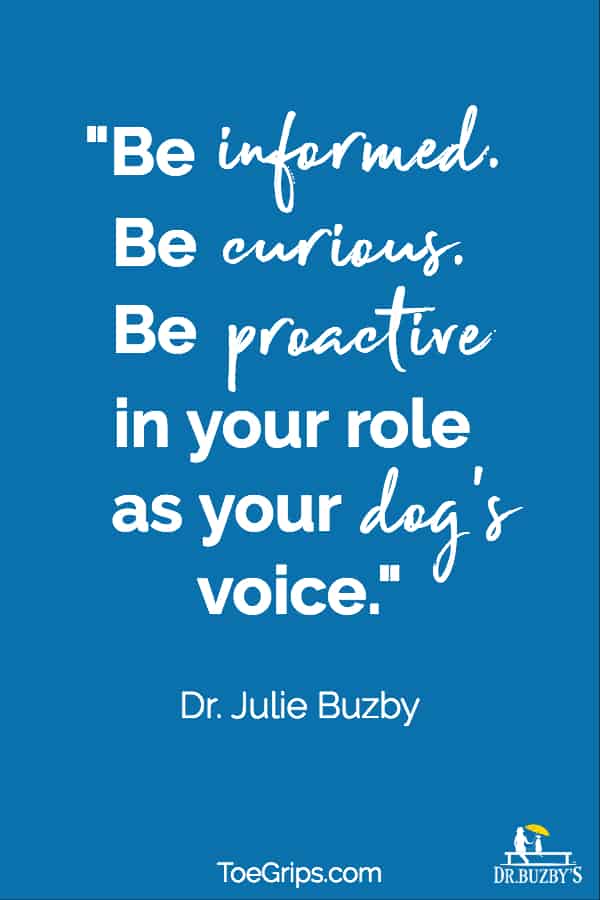 Never hesitate to ask questions. If you have a concern about your dog's well-being, share it with your dog's healthcare providers.
Be informed. Be curious. Be proactive in your role as your dog's voice. ~ Dr. Julie Buzby
Click To Tweet
Life Lesson 3: Intuition matters. Trust your dog mom intuition.
I think they tried to beat all the intuition out of students in veterinary school. But thankfully, I had some hidden reserves that I was able to cultivate after graduation. Call it a sixth sense. Call it keen observation. Call it mother's intuition. The point is that you know your dog better than anyone else on the planet. This is an incredible asset. When your gut says something is wrong, refer to Lesson #2.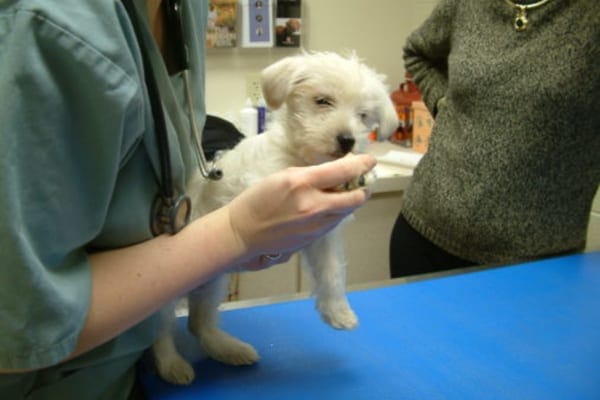 Sometimes veterinarians don't know where to put the information a client is sharing with us into our Western veterinary matrix. But that doesn't mean that the client information is not a valuable piece of the puzzle.
You know your dog. YOU are an esteemed member of your dog's healthcare team! ~Dr. Julie Buzby
Click To Tweet
Repeatedly, I hear these three themes. They all interrelate. They all run deep.
A bonus life lesson I learned from my dad: Leverage your community and relationships with others.
Finally, I want to share a bonus life lesson that I learned from my dad…
Leverage. It is a principle my dad drilled into my head when I was growing up. Finding a way to do more with less was his life mission. Naturally, this mindset spilled over into my life. We use leverage to accomplish our ToeGrip's brand mission: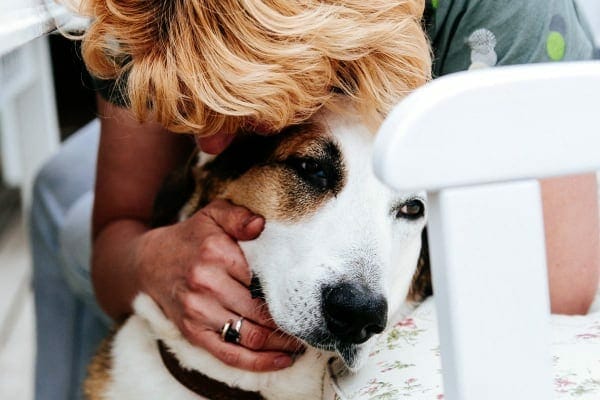 To preserve mobility for as many dogs as possible for as long as possible."
On the surface, it looks as if we are a dog-centric business. Certainly true, but that's not the entire picture. We figured out early on that if we were really going to help dogs, the most influential way to do that was by helping people to help their dogs.
And this revelation would have made my dad proud. Every single day we leverage empowered dog owners to transform dogs' lives.
This "leverage" principle rings true as I practice veterinary medicine, too. During routine wellness exams, I might care for a patient for 30 minutes, a couple times a year. The client is the daily caregiver, personal trainer, chef, and life coach for that beloved dog.
Often, my real work is to leverage my clients to care for my patients with competence and confidence. To me, it's the "wholistic" approach to pet wellness—creating informed, inspired humans who are equipped to provide healthy, happy lives for dogs.
Client education has always been one of my favorite parts of being a veterinarian. When the lightbulb goes on for a dog parent about some aspect of home care, senior dog care, or simply understanding a new step in your dog's life journey, there is joy in that transfer or information. And hope for bettering a dog's life in some way. I think my dad would be proud.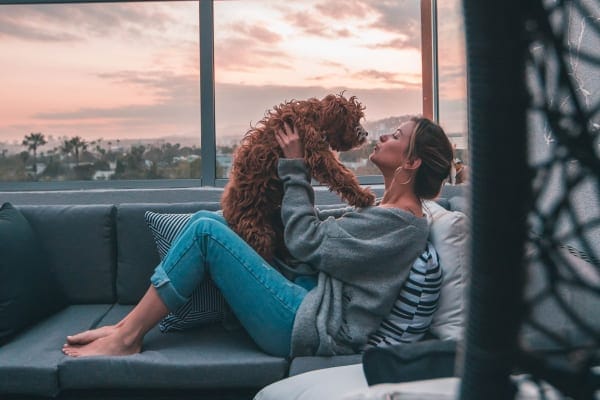 How to be a good dog mom? Let your dear dog be your guide
No, our beloved dogs don't come with instruction manuals on how to be a good dog mom. But they do come with unconditional love—simply because you are at the other end of their leash.
I hope I've inspired, encouraged, and supported you—one dog mom to another.
Keep up the good work. You're a good dog mom and you're doing a good job.
As a dog mom, have you struggled with mom guilt, kept quiet instead of speaking up, or ignored your intuition?
Leverage your experience to help others in our community by commenting below