Early signs of heart disease in dogs are sometimes detected when a murmur is found during a wellness exam. Other times it remains hidden until a dog becomes symptomatic. Regardless, a diagnosis of heart disease may raise many questions and perhaps a few fears in the minds of dog parents. To help navigate this diagnosis, integrative veterinarian Dr. Julie Buzby explains the symptoms to look for and three common heart conditions in senior dogs.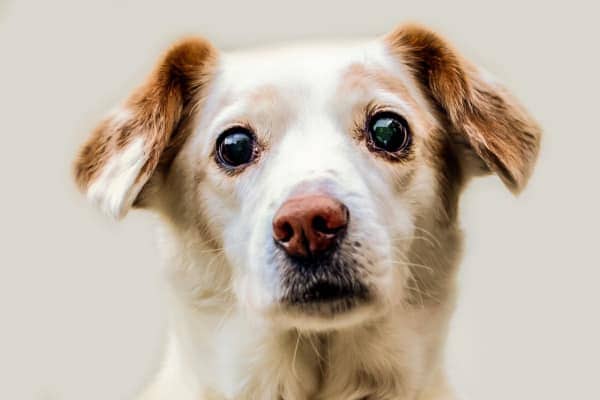 When I am doing a routine wellness exam on a senior dog, I sometimes discover a heart murmur that wasn't there before. As soon as the words "heart murmur" leave my mouth, I often see a look of concern wash across the dog parent's face.
Immediately a hundred questions are on the table. Why does my dog have the murmur? Could this be serious? How did I not realize that my dog had heart disease? What does this mean for my furry friend?
If you have found yourself wondering the same things, this article is for you.
What is a heart murmur in dogs?
Let's revisit the scenario I just presented. I'm sure you've noticed that your vet listens to your dog's heart with a stethoscope. Not only are we listening for the heart rhythm and rate, but also for any abnormal sounds.
A heart murmur is a noise (sort of a whoosh sound) that is caused by abnormal or turbulent blood flow within the heart. In older dogs, murmurs usually indicate a problem with the heart muscle or valves.
Where do we go from here?
A murmur itself is not a disease; it is simply a red flag that prompts us to investigate your dog's heart further. The next step is to figure out what is causing it. Your vet may recommend some diagnostic tests such as X-rays, heart ultrasound (also called echocardiogram), EKG, and/or bloodwork.
These tests give information that helps your vet figure out what type of heart condition your dog may be facing and how serious it is. Early diagnosis is crucial, because the earlier the issue is addressed, the better the outcome may be.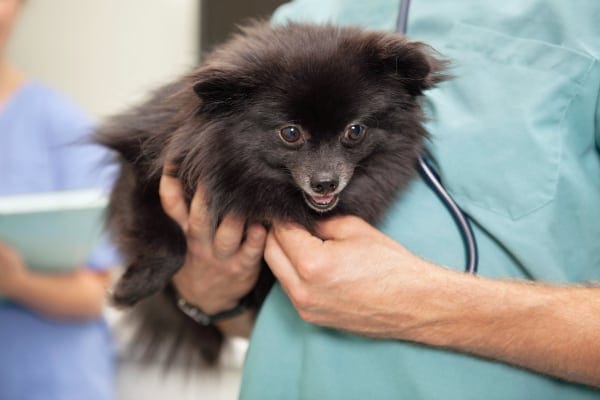 What are the symptoms of heart disease in dogs?
Sometimes finding a murmur on a routine exam is the first indicator of heart disease. Other times, a concerned dog parent brings their dog to the vet because of these heart disease symptoms:
Coughing
Difficulty breathing
Increased respiratory rate (Unsure what a normal dog's respiratory rate should be? Check out my article on dog vital signs.)
Weight loss
Swelling of the abdomen
Collapse
If you see any of these signs, schedule an appointment with your vet promptly.
Heart anatomy
Before we dive into three common heart diseases in our senior companions, we need to talk a bit about heart anatomy and the path the blood takes through the heart.
The heart is broken down into four chambers — a left and right atrium and a left and right ventricle. Between each atrium and ventricle lies a valve that opens and closes at the appropriate times to ensure unidirectional blood flow through the heart. This valve is called the mitral valve on the left side of the heart and the tricuspid valve on the right side.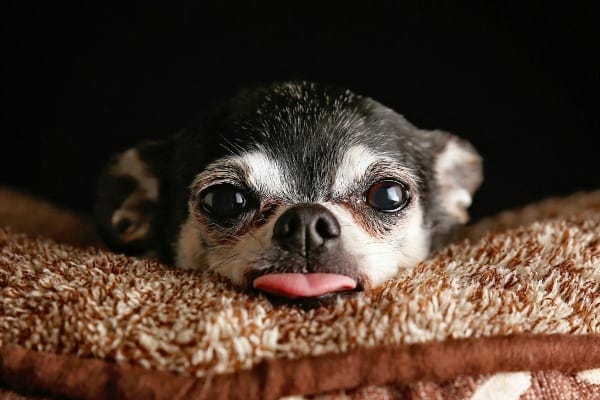 De-oxygenated blood is collected from the body and enters the right atrium via a large vessel called the vena cava. Then the tricuspid valve opens to allow blood to enter the right ventricle. The tricuspid valve tightly closes as the heart pushes blood forward into the pulmonary artery. This large vessel carries blood to the lungs where it exchanges the carbon dioxide it is carrying for oxygen.
The oxygenated blood returns to the left atrium via a large vessel known as the pulmonary vein. From the left atrium, the blood travels through the open mitral valve into the left ventricle. The mitral valve then closes tightly so that when the heart pumps, the oxygenated blood is pushed out to the body through another large vessel called the aorta.
Heart disease explained
If you imagine that the blood flow through the heart is analogous to a highway, you can understand how "traffic" might get backed up when:
One of the valves lets some blood make a U-turn back into the atrium (i.e. mitral valve disease).
The pumping mechanism isn't as strong so less blood can exit the heart (i.e. dilated cardiomyopathy).
The vessels and heart contain debris (i.e. heartworms).
What types of heart disease affect senior dogs?
With regard to canine heart disease, one size does not fit all. There are several different conditions that can impact heart health in older dogs.
1. Mitral valve disease in dogs
This is the most common form of heart disease in dogs. As many as 10% of dogs over 10 years old have mitral valve disease. This is a condition we most frequently see in smaller/toy breeds.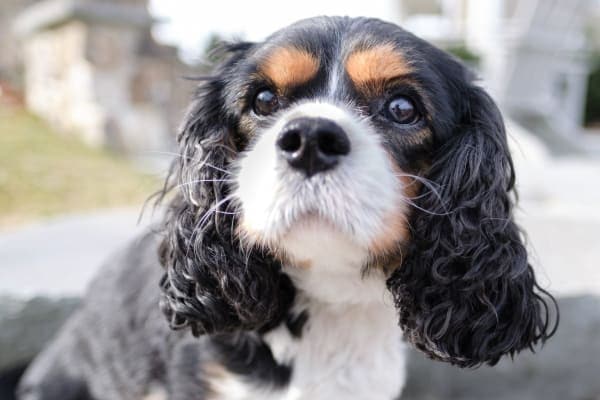 In dogs with mitral valve disease, the flaps of the mitral valve begin to degenerate. Since they are now wrinkled and lumpy instead of flat and smooth, they don't form a complete seal anymore as the heart pumps.
This allows blood to flow backward (make a U-turn) from the ventricle back into the atrium. Turbulent blood flow causes the audible murmur. Because the mitral valve separates the left atrium from the left ventricle, the murmur is typically heard on the left side of the chest.
Since not all of the blood goes from the left ventricle into the aorta, the heart now has to work harder to get oxygenated blood to the rest of the body. The extra blood in the atrium also stretches out the walls of the atrium. These changes in the size and function of the heart can cause some of the clinical signs we see with heart disease.
Congestive heart failure
Severe mitral valve disease can lead to congestive heart failure (CHF), a state where the heart can no longer pump sufficient blood to meet the demands of the body. The blood backs up in portions of the heart and large vessels from CHF, causing fluid to leak out of the vessels.
When the fluid builds up in the lungs, the dog may start to cough or have trouble breathing. Reduced delivery of oxygenated blood to the body can contribute to lethargy, and an enlarged atrium may cause coughing by putting pressure on the portion of the trachea that enters the lungs.
Although the valves can never go back to normal, there are medications veterinarians can prescribe to manage and slow the progression of mitral valve disease and CHF in dogs.
2. Dilated cardiomyopathy in dogs
Dilated cardiomyopathy (DCM) is another type of canine heart disease, but this one occurs more commonly in larger dogs.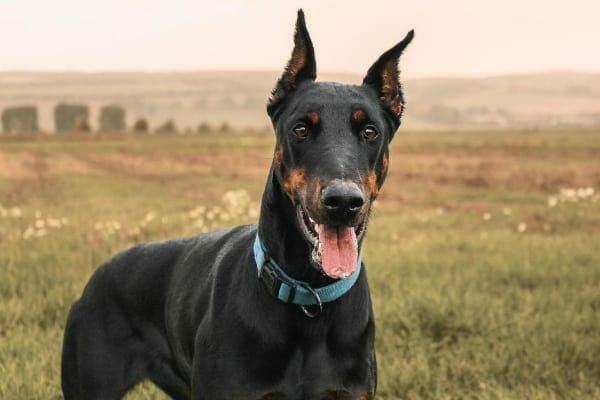 Dogs with DCM have a weakening of the heart muscle, specifically in the ventricles. This makes it less effective at pumping blood to the body and the ventricles become dilated (hence the name of the disease) and thin-walled. As the heart's pumping ability continues to decline, blood volume backs up, leading to congestive heart failure and fluid accumulation in the lungs.
In most cases, dilated cardiomyopathy is caused by a dog's genetics, which is why we see it more often in certain breeds like Dobermans Pinchers and Boxers. Even though it is inherited, it takes time to progress to the point where signs are noted, so it is more commonly diagnosed in middle-aged to older dogs.
Can feeding my dog a grain-free diet cause dilated cardiomyopathy?
The FDA reported a possible link between certain diets and canine dilated cardiomyopathy in 2018 and the investigation is ongoing. Vets were noticing increasing numbers of dogs developing dilated cardiomyopathy who were not one of the genetically predisposed breeds. It was discovered that many, but not all of the dogs who developed DCM, were eating a grain-free diet.
At this point, the FDA has concluded that non-hereditary dilated cardiomyopathy is complex and multi-factorial, and recommends that you talk to your veterinarian for specific dietary recommendations.
Just like with mitral valve disease, dilated cardiomyopathy and associated congestive heart failure can be managed with medication to decrease the clinical signs and prolong the lives of affected dogs.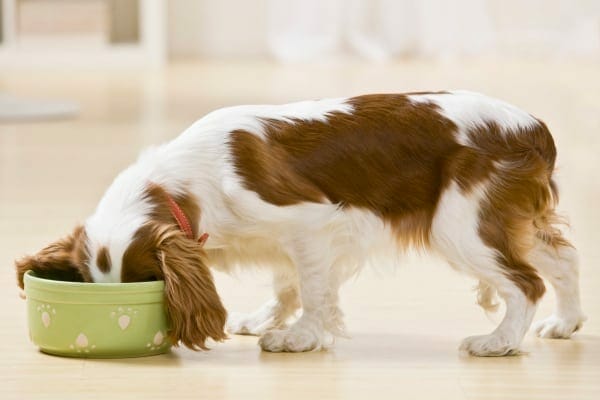 3. Heartworm disease in dogs
Who doesn't hate mosquitos? Not only because they bite us, but also because they are the vector that transmits heartworm disease in dogs. Mosquitos pick up larval heartworms in blood meals from infected dogs, then spread them to other dogs through biting.
Adult heartworms live in the right side of the heart and pulmonary arteries. The worms can be very large, up to 14 inches long, so they take up space and make it hard to get blood past them. They also cause inflammation by irritating the heart and vessels.
All of this leads to turbulent blood flow, and the heart has to work extra hard to get blood to the lungs. These changes can progress to congestive heart failure. This may be accompanied by fluid accumulation in the abdomen and other heart disease signs. Severe heartworm infections can even cause sudden death. Although young dogs can be infected with heartworms, the clinical signs take some time to develop, so they are more likely to be seen in older dogs.
Heartworm disease testing and prevention
Routine screening heartworm tests are a critical part of a wellness examination for all dogs living in places where heartworm disease is common. This is because it is ideal to detect and treat heartworm disease before the worms can lead to permanent heart and lung damage.
Even more ideal than detecting it early is preventing heartworm disease entirely. There are many options available for heartworm prevention that you can discuss with your veterinarian. Keeping your dog on consistent heartworm prevention is one of the most important things you can do.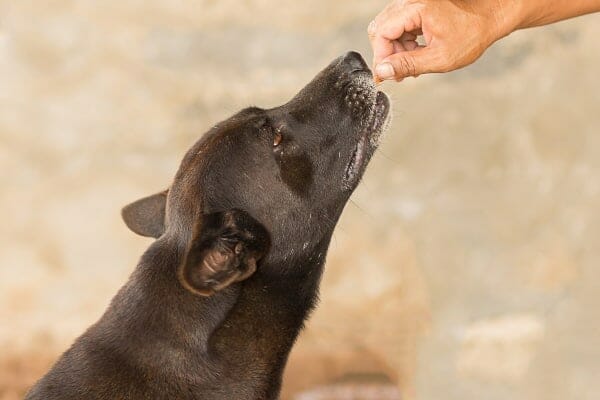 A hearty conclusion
When it comes to canine heart disease, early diagnosis is essential. Because clinical signs often only develop as the condition becomes more severe, even the most astute pet parent may not realize their dog is affected at first.
This is one of the many reasons it is important to bring senior dogs in for more frequent veterinary examinations as they get older. If your dog is diagnosed with heart disease, work closely with your veterinarian to develop a management plan. Then, diligently report any changes in your dog's condition to your vet.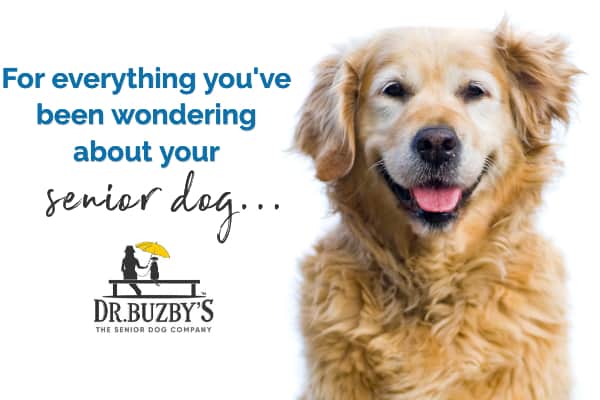 Has your dog been diagnosed with heart disease?
Please comment below. We can all support and encourage each other.