Is my dog overweight? Many dog parents may incorrectly say "no" when the answer is actually "yes." Integrative veterinarian Dr. Julie Buzby invites her friend and fellow veterinarian, Dr. Bentley Richards, to answer seven questions on why weight management matters—and how to fix it for the long-term health of your dog.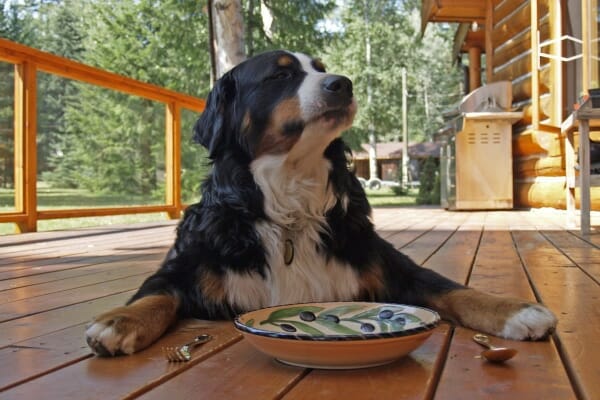 As a veterinarian in a general practice clinic, I never quite know what I'm going to see on my schedule each day. My office sees appointments for a multitude of breeds and disciplines, from Iditarod sled dogs, dog show champions, and plenty of companion dogs.
However, I sometimes reflect upon my day in the evening and realize that I had the same discussion with MANY of my clients during that day. I call it "the obese dog speech." Regardless of where you live, your dog's breed, or what they do, odds are that you may be struggling to keep your dog in lean, athletic condition. You are not alone!
Based on a recent study, the Association for Pet Obesity Prevention estimates that 55% of dogs in the United States are "overweight" or even "obese." On an average day of seeing appointments, I'd estimate that probably 40% of my patients fall into that category. A lot of the time the owner doesn't recognize it, or tends to brush it off. When I point out their dog's weight, they may say, "Oh he's just big boned!" or "I think he's cuter when he's chunky…."
But knowledge is power. With this in mind, here are my answers to client questions about why weight management matters, how to tell if your dog is overweight, and what you can do today to put your dog on the path to a healthy weight.
1. "My dog is more couch potato than athlete—why should I care if he or she is overweight?"
There are many reasons why it is worth your while to help your dog maintain a healthy weight. Dogs that are an appropriate weight not only live longer, but also arguably have a better quality of life. Additionally, they suffer from fewer diseases that are associated with being overweight. Obese pets are at a significantly increased risk for developing weight-related health issues such as: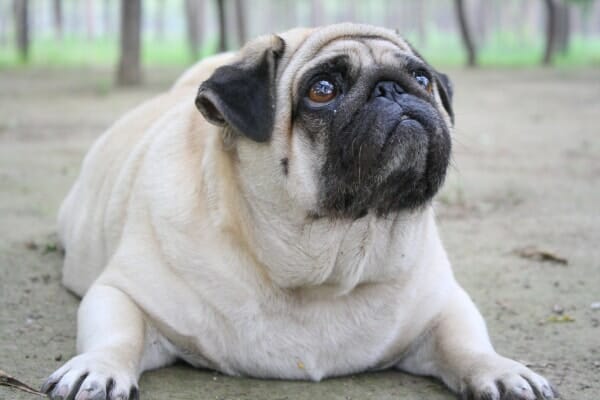 2. "How can I recognize if my dog is overweight?"
Most dogs don't see their vet more than a handful of times a year. That's why I think it is important that my clients know how to body condition score their dogs. They are the ones who see the dog day in and day out. Plus, body condition scoring is fun and easy!
First, a bit of background. A body condition score (BCS) is a numeric representation of the amount of fat your dog carries on his or her frame. Vets evaluate BCS on a 1 to 9 scale with 1 being emaciated, 9 being obese, and 4 to 5 being ideal.
This BCS number gives you a better idea whether your dog is an ideal weight than the number on the scale does. After all, if I picked ten dogs of the same breed that were all an ideal BCS, they probably wouldn't weigh the same amount.
The best part about evaluating your dog's BCS is that you get an excuse to pet your dog! It is definitely a hands-on assessment. Dr. Buzby has a step-by-step video tutorial on how to canine body condition score your dog. Alternatively, you can compare your dog to the Purina Body Condition Score Chart below. If you discover your dog is overweight, now is a great time to start working toward a healthier lifestyle.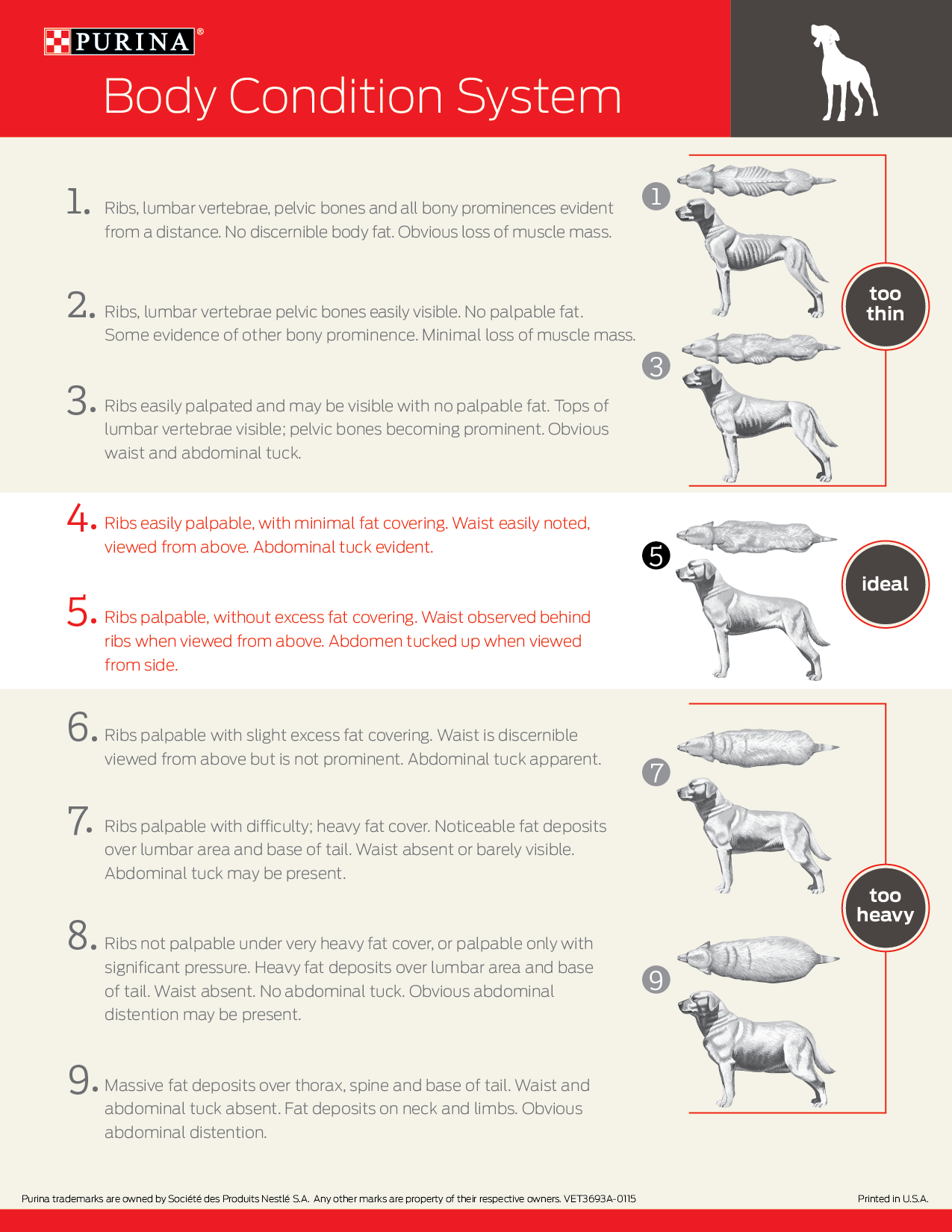 3. "How much should I feed my overweight dog?"
The nutritional needs of every dog differ. They can vary greatly depending upon their metabolism, activity level, breed, age, concurrent medical conditions, and even the season! Because of these variables, there is no one-size-fits-all feeding plan that can guarantee that your dog will lose weight.
However, often the best plan for weight loss is the one that relies upon multiple small changes. This may work better than a complete overhaul of the way your dog eats. I tell owners any change that results in your dog following you around all day and begging for food is not a good diet. Feeding your overweight dog in a healthier manner shouldn't make him (and you) miserable!
Your veterinarian will be familiar with calculating the ideal number of calories for your dog based upon the aforementioned factors and current body condition. As your dog begins to lose weight, it will be important to re-assess his or her calorie intake. Typically, a dog will need to eat a bit less as he or she drops a body condition score number. This keeps him or her from plateauing or beginning to gain weight back.
When feeding your dog, you should always use an actual measuring cup to scoop the dry kibble so that you know you're giving an accurate amount for the calories he needs. For example, if you are feeding the recommended number of calories in one and one-third cups of food, you should be using a one-cup scoop AND a one-third cup scoop.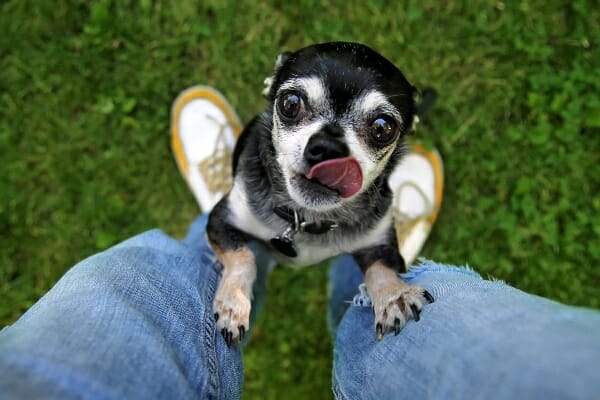 Always level both of them off as you fill them, so you are not accidentally overfilling the bowl with extra calories. It can be easy to mess this step up if you aren't paying attention.
4. "My dog hardly eats anything. Why is he overweight?"
Just like people, dogs will have different metabolisms. Some breeds seem to become overweight while eating very little at meals. This may be attributed to a sedentary lifestyle. However, more often it is associated with alternative calorie sources that the dog is eating throughout the day.
Be sure to let your vet know if your dog receives any "human food" as well as treats. Some treats that you wouldn't think are high in calories at all may be contributing to your dog's obesity. Check out the calories content of these common treats:
Pig ears: 130 calories
Rawhide: 100-600 calories depending on size
Bully stick: 9-22 calories per inch
Busy bones: 300-600 calories
Milk bones (large size): 225 calories
The average 50-pound dog at a healthy body condition should be eating about 1,000 calories per day. Consider that 90% of a dog's calories (900 calories in this example) should come from meals, and 10% (100 calories in this example) from treats. Then look at the calories in the treats we just listed.
It's easy to see how a dog could become obese if they are given even a few extra rewards or chew treats per day. This is the equivalent of giving your child two pieces of pizza a day for a snack between meals!
When discussing a weight loss plan with your vet, it can be helpful to keep a "food diary" for a week or so prior to your appointment. That way you are are aware of every single calorie that is going into your dog. Recognizing where the extra calories are coming from may be the real key to getting your dog down to a healthy weight!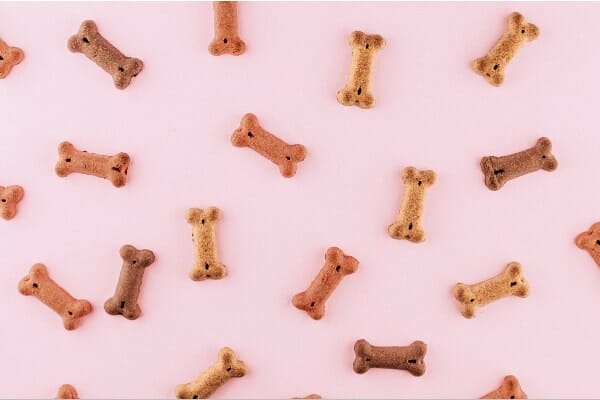 5. "Can my overweight dog get treats and still lose weight?"
If you are actively training your dog or if giving treats is an important part of your relationship, I would never advocate that you stop giving treats completely. Instead, we just need to make smarter decisions about our treat choices. Getting away from commercially prepared dog treats opens up a whole new world of better nutrition and flavor profiles that your dog may love! Consider these alternatives:
Plain Cheerios
Green beans—Fresh, frozen or canned (and rinsed)
Baby carrots or carrot slices
Raspberries or blueberries
Air-popped popcorn
One or two calorie training treats
Dividing your favorite commercial treat into smaller pieces— cutting into quarters decreases calories per piece and also saves money!
Canned pumpkin—This is my favorite "diet hack" for owners! Pumpkin is inexpensive, easy to find, low in sugar, and high in fiber. You can buy the giant cans of pumpkin (not pumpkin pie filling) at the grocery store, and then spoon it into ice cube trays and freeze it. Adding a frozen pumpkin treat to your dog's meal or as a mid-day snack is filling and tastes delicious!
The UC Davis School of Veterinary Medicine created a handy document that lists the calorie content of some human foods that double as dog treats. This can be helpful when trying to count calories for your dog. Also, for more detailed information on the benefits of vegetables in your dog's diet, please read Dr. Buzby's article on nine vegetables dog can eat.
6. "How does exercise factor into my dog's weight loss plan?"
As anyone who's ever tried to lead a healthier lifestyle knows, diet changes are only half the battle when it comes to weight loss, and dogs are no exception. Luckily, increasing your dog's exercise regimen means you get to spend more quality time together!
Be sure to ask your vet if your dog is healthy enough for increased exercise if he or she is obese. You don't want to injure your pup with too much activity before he or she is able to handle it.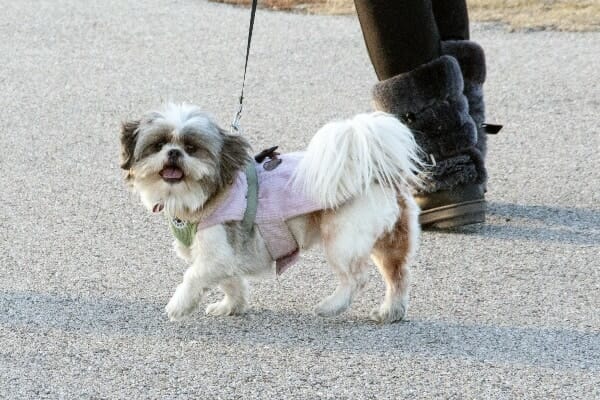 Keep in mind that multiple short walks throughout the day can be more beneficial than one long walk. If your dog likes the water, swimming is great exercise and easier on the joints than running. Registering for an obedience, agility, scent work, or other class has multiple benefits. Your dog is getting exercise and mental stimulation, plus more bonding time with you!
7. "What is a good way to keep tabs on my dog's weight loss journey?"
When I consult with a client about a weight loss program for their dog, I strongly encourage them to bring the dog back to the clinic for monthly weight checks. They typically don't need an appointment, and there is no charge. Plus, they can use our clinic scale instead of trying to stand on the bathroom scale with a wiggly dog.
Our reception staff always keeps a computer log of the progression of weights. That way we can keep tabs on if your dog is losing weight too slowly, too rapidly, or not at all!
Taking comparison photos once a month can also be very encouraging, as it is difficult to see progress when you are with your dog every day. Additionally, you should monitor your dog's body condition score at home to keep up with your dog's progress.
Finally, you as an owner should be congratulated and rewarded at major weight loss milestones too! Is your dog down ten pounds? Sounds like a reason to celebrate with a special outing together!
The path to success
Keeping your dog at a healthy weight is the number one thing you can do as a responsible dog parent to help your beloved family member live a healthy, long life. It is so important! If you need help on your dog's weight loss journey, reach out to your veterinarian or read Dr. Buzby's blog on how to help a dog lose weight for more ideas.
You can help your dog get to a healthy weight one day, one walk, and one bite of dog food at a time. Keep your eyes on the goal of a healthier, happier dog, and remember to celebrate all the little victories along the way!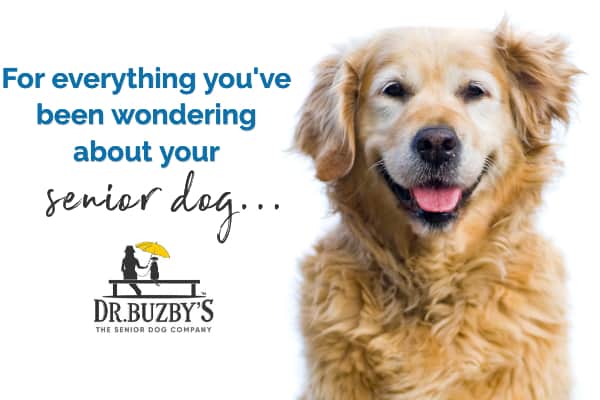 How do you manage your dog's weight?
We'd love to hear your challenges and success stories. Please comment below.