Thanks to the ONCEPT® melanoma vaccine, dogs with oral melanoma (i.e. a cancerous tumor in the mouth) are living longer. This is great news for these dogs and their devoted parents. On the invitation of integrative veterinarian Dr. Julie Buzby, veterinarian Dr. Dawnetta Woodruff shares her dog Bert's experience with the melanoma vaccine and answers some melanoma vaccine FAQs.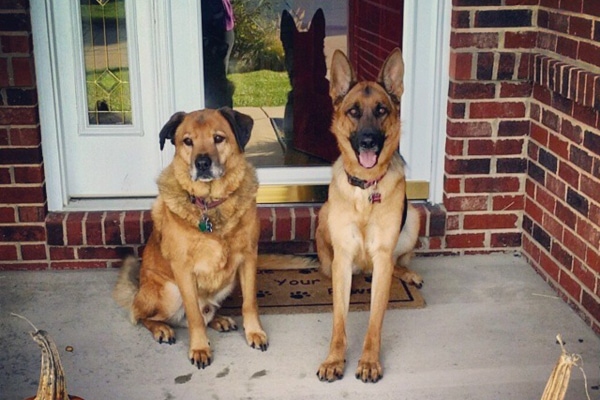 In 2015, our family had two dogs named Bert and Ayla. Bert was the older of the two pups, and a rescue. We liked to call him a "Heinz 57" mutt because he was a mix of Labrador, German Shepherd, Chow, plus a few others. He was 100% sweet!
When I was petting Bert one day and checking his mouth (because, let's face it, veterinarians' dogs get physical exams quite often), I noticed a black mass hanging from his gums. It was relatively small, but it had shown up extremely quickly. And its color was concerning because typically a black mass in a dog's mouth is bad news.
My fears were confirmed when the biopsy showed an aggressive malignant oral melanoma. The margins were clear (i.e. all the cancerous cells were removed). But they were also narrow (i.e. the cancer cells were found right next to the edge of the surgical incision). We had some decisions to make about treatment. And I couldn't help but wonder about using the ONCEPT melanoma vaccine for Bert.
Even though I'm a vet, I still had plenty of questions about the melanoma vaccine. And I'm guessing that if you are in a similar situation with your dog, you might be facing those questions too. That's why I hope to put your mind at ease by answering 10 FAQs and sharing Bert's story.
FAQ #1: What is oral melanoma in dogs?
A melanoma is a tumor that arises from the melanocytes, or pigment cells, within the body. You may have heard of melanoma because it is a type of skin cancer in humans. As in people, canine melanoma does sometimes affect a dog's skin or feet. However, its most common location is in the oral cavity. In fact, malignant oral melanoma is the most common type of tumor found in a dog's mouth.
Malignant oral melanomas tend to be black because melanocytes create melanin, which is a black pigment. However, there are also amelanotic melanomas, which are melanomas that are pink because they lack pigment. These masses may ulcerate or bleed easily and are usually round and somewhat flat.
Malignant melanomas also tend to grow rapidly and spread aggressively. They are locally invasive, which means they spread deep into the surrounding tissue and even into the bones within the mouth. Additionally, oral melanomas are very likely to spread to other parts of the body. The most common places to find metastasis (i.e. cancer spread) are the lymph nodes and the lungs.
FAQ #2: What will my vet do if my dog has an oral mass?
Once your vet (or you) finds a growth in your dog's mouth, he or she will likely recommend having it biopsied and removed. Sometimes your vet will want to do an incisional biopsy (i.e. collect a piece of the tumor for testing) before removing the growth. Other times, he or she will recommend removing the whole mass and sending it out for a biopsy. The vet will make this decision based on your dog's history and the location and size of the mass.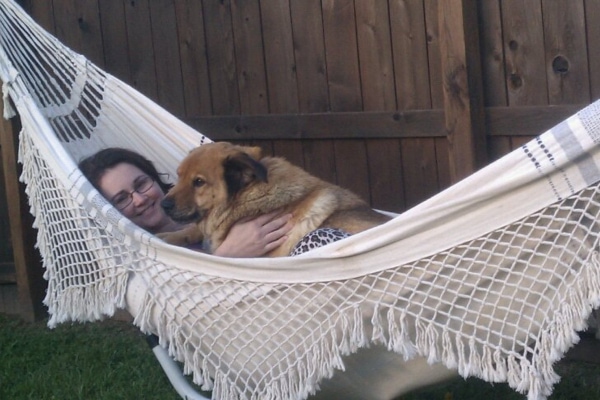 General practice vets may do the removal and biopsy themselves. However, in more complicated cases or locations, the vet may recommend a consultation with a veterinary oncologist, veterinary dentist, or board-certified surgeon. Getting wide enough margins (i.e. removing enough surrounding tissue to "get it all") can be challenging in some locations in the mouth. Therefore, working with a specialist may be your dog's best chance for a successful treatment outcome.
FAQ #3: If the biopsy confirms malignant oral melanoma, what are the next steps?
After diagnosis of malignant oral melanoma, your vet (or veterinary specialist) will want to stage your dog's cancer. That means he or she will perform additional tests to determine if/where the cancer has spread. This may include:
X-rays of your dog's chest
Fine needle aspirate or biopsy of the dog's lymph nodes in the region
Bloodwork (CBC and chemistry panel)
Urinalysis
Abdominal ultrasound
Advanced imaging like a CT or MRI
The vet will then assign your dog's oral melanoma a stage based on evidence of tumor spread and the size of the tumor at the time of surgical removal. The WHO (World Health Organization) classification system for canine oral melanomas defines the stages as follows:
Stage I: < 2 cm diameter tumor, no metastasis
Stage II: 2 cm to <4cm diameter tumor, no metastasis
Stage III: 4 cm or greater diameter tumor, metastasis to local lymph nodes
Stage IV: distant metastasis to other lymph nodes or to lungs
This information will help your dog's care team determine the best treatment plan.
FAQ #4: What are the treatment options for malignant oral melanoma?
Once the vet removes the tumor, some dogs require additional therapy (or a combination of therapies) to help their body fight against the cancer. This may mean:
A second more aggressive surgery to remove additional tissue around the local tumor site
Chemotherapy
Radiation therapy
ONCEPT® melanoma vaccine for dogs
These are not "one size fits all" kinds of treatments. Some dogs may benefit from one, while other dogs benefit from another. And in some cases, they actually need a combination of treatments.
You will want to have a consultation with a veterinary oncologist at this point if you haven't already. He or she will answer questions about what kind of therapy is best. Plus, the oncologist can discuss what kind of side effects to expect, how effective the treatments might be, and the cost of the melanoma vaccine vs. radiation vs. chemotherapy.
FAQ #5: What is the ONCEPT® melanoma vaccine for dogs?
Prior to 2007, surgery, chemotherapy, and radiation were the only options for treating canine oral malignant melanoma. With the development of a melanoma vaccine called ONCEPT, the veterinary community gained an exciting treatment option.
The canine melanoma vaccine is effective at improving survival times, has minimal side effects, and can be used with surgery and/or radiation. Every case is unique, but most dogs diagnosed with oral melanoma can benefit from this therapeutic vaccine as a part of their treatment plan.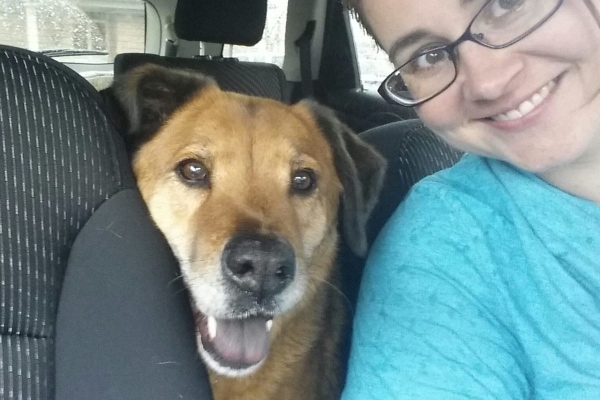 FAQ # 6: Are there any precautions or contraindications to the vaccination? What are the side effects?
According to the vaccine manufacturer's website (and associated studies), there are no known contraindications. If your dog has stage II or III oral melanoma, and has had the mass surgically removed, he or she can receive the vaccine.
Thankfully, the side effects for ONCEPT are mild. Some dogs will experience a mild fever, or soreness or mild bruising at the injection site. In studies of the vaccine, no side effects were severe enough to require veterinary intervention.
FAQ # 7: How effective is the melanoma vaccine for dogs?
Left untreated, dogs with malignant oral melanoma have a survival time of approximately 65 days. And the median survival time (i.e. 50% are still alive at that point) for dogs who have surgery but not other treatments is :
Stage I: 17-18 months
Stage II: 5-6 months
Stage III: 3 months
Stage IV: approximately 1 month but varies considerably (could be days or months)
Compared to surgery alone, dogs who received the ONCEPT vaccine following surgical removal of the tumor had a significant increase in survival time. So much so that the researchers were not able to calculate an exact median survival time in the vaccine trial studies. Too many of the dogs were still living at the end of the observation period to obtain correct numbers.
However, as published in the safety and efficacy studies for ONCEPT, researchers calculated that 75% of vaccinated dogs will survive beyond 464 days. This is significantly better than dogs treated with surgery alone where the 75% of patients survive 156 days.
FAQ #8: How does the dog melanoma vaccine work?
ONCEPT is a targeted DNA vaccine. The exact details of how it works are complicated, but in short, it's similar to traditional vaccines in some ways, yet different in others.
Traditional vaccines for diseases like parvovirus or rabies teach the body to recognize and attack a viral protein when it enters the body. Because the virus is foreign (i.e. not normally found in the body), the vaccine can train the body's immune system to attack that type of protein any time it "sees" it. Therefore, the vaccination primes the body's immune system to fight off the virus more rapidly. This can prevent the illness completely, or at least make it less severe.
However, developing a vaccine for cancer cells is not an easy task. One potential target was the oral melanoma protein tyrosinase. However, tyrosinase is also found on melanocytes (i.e. the normal pigment-producing cells in the body). So, if a vaccine taught the body to react to (and kill) cells bearing that protein, it would also be teaching the body's immune system to attack and kill normal healthy tissues.
To solve that problem, ONCEPT was created using a human tyrosinase protein rather than a canine tyrosinase protein. It is similar enough to the normal tyrosinase that the immune system leaves the normal melanocytes alone. But it is different enough that it will stimulate an immune response that targets the tyrosinase within the cancerous melanoma cells, thus killing them. The technology really is amazing!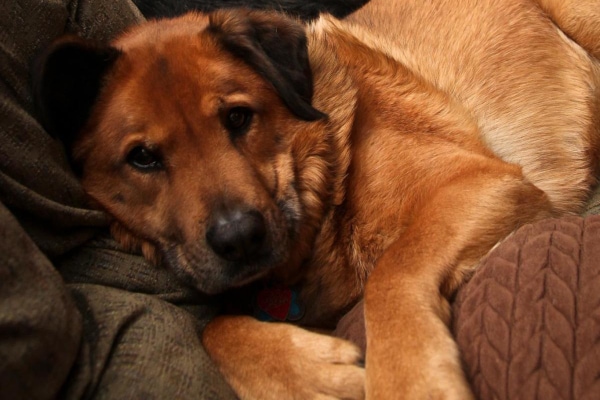 FAQ #9: Which dogs are good candidates for the melanoma vaccine?
As mentioned in FAQ #4, your dog's veterinary team will want to stage your dog's cancer. In addition to determining if the cancer has spread, it also gives an indication whether the dog is a good candidate for the melanoma vaccine. In general, dogs with stage II (2 cm to < 4cm diameter tumor, no metastasis) or stage III (4cm or greater diameter tumor, metastasis to local lymph nodes) disease are the best candidates for receiving the ONCEPT vaccine.
FAQ # 10: Where can my dog get the melanoma vaccine and how is it administered?
ONCEPT is a specialty medication, which means an oncologist needs to administer it and oversee its use. Your vet can recommend a local oncologist that he or she knows and trusts. Or you can also find a veterinarian specializing in oncology by using the "Find a Specialist" tool on VetSpecialist.com (the American College of Veterinary Internal Medicine's website for pet owners) or by looking at the Veterinary Cancer Society (VCS) website.
Your dog's oncologist will inject the vaccine into the skin with a specialized VET JET® transdermal vaccination system. Most dogs tolerate the administration well, and react about the same as they would for a traditional vaccine. The vaccine protocol for the initial series is four vaccines given two weeks apart. After the initial series, MERIAL, the company that manufactures ONCEPT, recommends dogs have a booster every six months.
Your dog's oncologist may recommend observation in their office for a period of time after administering the vaccine. He or she may also suggest follow-up blood work and periodic testing of the lymph nodes and lungs to monitor for metastasis.
Bert's melanoma vaccination experience
Talking with Bert's oncologist and reviewing all of the information above helped me feel confident that the ONCEPT vaccine was a good choice for him. He did not have any side effects from the vaccine other than a bit of redness at the administration site and being worn out from spending part of his day at the specialty clinic. Bert was able to receive the entire series, and he had a wonderful quality of life! Like many dogs living with cancer, Bert had no idea that he was sick.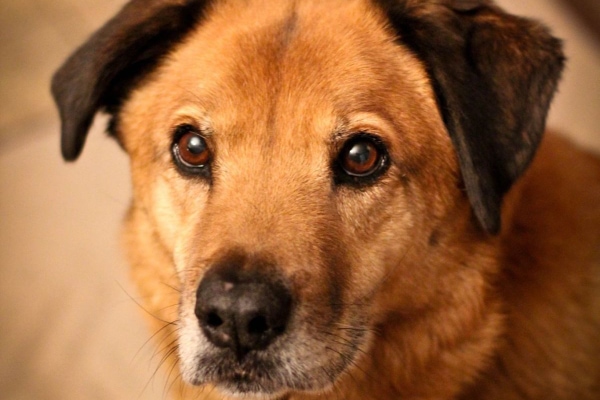 He was diagnosed in Feb of 2015, and his tumor was between stage II & III (it was 4cm, but there was no spread to lymph nodes). He began receiving his melanoma vaccines in March, and he was a happy and relatively healthy boy until December. At that time, I started noticing signs that his cancer was back. His recheck confirmed my suspicions—the tumor had returned (this time deep at the back of his throat). And it had spread to his lungs and his lymph nodes.
Saying goodbye to Bert
We decided to take him home and spoil him with all of his favorite things. And we vowed to enjoy whatever time we had left. According to the median survival times, Bert should have lived about three to six months after his surgery if we didn't do any other treatment. But instead he was with able to enjoy life for almost 11 months thanks to the melanoma vaccine! I would count his as a vaccine success story for sure.
At the end, he was lethargic and had a decreased appetite. Plus, the tumor in his throat was making it hard to swallow. We gave him a big cake, iced in peanut butter, and allowed him to fall asleep at home eating a favorite snack. It was a beautiful way to do an in-home dog euthanasia as we said our final farewell.
I am incredibly grateful that ONCEPT was an option for Bert, and for the extra time it gave us. If your beloved dog just received a malignant oral melanoma diagnosis, I encourage you to ask your vet (or veterinary oncologist) about the melanoma vaccine. It may be able to give you more precious time with your pup too.
Has your dog received the melanoma vaccine?
Please share his or her story and any advice you have for other dog parents facing a similar situation.