PRP for dogs (i.e. platelet rich plasma) is a promising therapy for dogs with orthopedic problems ranging from tendon or ligament strains to osteoarthritis. To teach you more about how PRP works and if it could be right for your dog, integrative veterinarian Dr. Julie Buzby invites canine rehabilitation specialist and PRP expert Dr. Britt Carr Benson to the blog.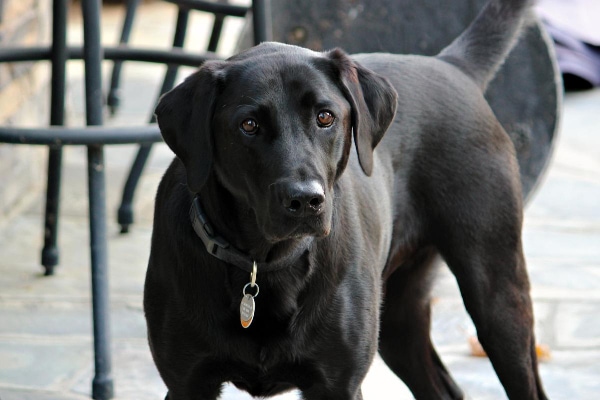 Platelet rich plasma (PRP) therapy has many benefits for dogs. Research demonstrates it can promote healing and help regenerate tissues. PRP can also help reduce pain associated with soft tissue injury and arthritis. This not only improves function and quality of life for dogs but can also can decrease the amount of oral anti-inflammatory and pain medications they need.
Meet Magnolia and learn the benefits of PRP
Magnolia's story is a great demonstration of the benefits of PRP. This 10-year-old Labrador Retriever had been one of my regular rehab patients since being diagnosed with hip dysplasia in dogs and osteoarthritis five years ago. She was already receiving regular rehab therapy including laser therapy for dogs and sessions on the underwater treadmill for dogs.
However, Magnolia's arthritis was continuing to worsen. She began to have trouble performing normal daily tasks like getting up after lying down, going up and down stairs, and getting on and off the couch. Her parents were concerned about their sweet girl and wanted to talk to me about pursuing additional non-surgical treatment options. After examining Magnolia, I recommended trying regenerative medicine, specifically PRP.
What is PRP for dogs?
Platelet-Rich Plasma (PRP) therapy uses the patient's own platelets to accelerate the healing of injured tissues and joints. PRP is created by processing the patient's blood sample to form a platelet concentrate and remove other blood constituents such as red blood cells.
How does PRP help dogs?
Platelets are the components of blood that assist with clotting. However, they also contain a number of growth factors and cell mediators (i.e. signaling molecules) that help with tissue healing.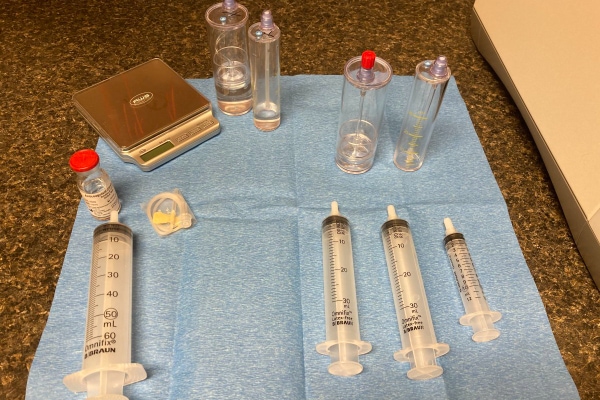 Specifically, these platelet-derived growth factors and cell mediators can:
Help reduce inflammation associated with arthritis
Stimulate resident stem cells (i.e. healing cells) to produce the components of new tissue in cases of cartilage/bone damage or ligament/tendon injury
Provides a scaffold (i.e. framework) for stem cells, making it easier for them to do their job at the site of tissue injury
What are the uses for PRP?
Veterinarians may use PRP treatment to help manage a number of different conditions, including soft tissue injuries, arthritis, and wounds. PRP therapy may involve a single injection or a series of injections depending on the condition and its severity.
Soft tissue injury
Ligament injuries and partial tendon tears often respond well to PRP therapy. Some examples of injuries conducive to PRP therapy include:
Iliopsoas (i.e. groin) strains
Shoulder tendon strains (such as biceps and supraspinatus strains)
Carpal (i.e. wrist) tendon strains
Achilles tendon strains
Unfortunately, PRP has not been shown to fully regenerate a torn ACL in dogs. However, veterinarians can use PRP therapy to help reduce inflammation and pain associated with a torn ACL.
With sprains and strains, the ligament is partially torn and PRP can be very beneficial in those causes. On the other hand, with a full tear of a ligament or tendon, the vet may recommend surgery first. Then he or she may also use PRP after surgery to further stimulate healing.
Arthritis
Rehab veterinarians may also use platelet-rich plasma therapies to help manage osteoarthritis in dogs and joint disease as a result of: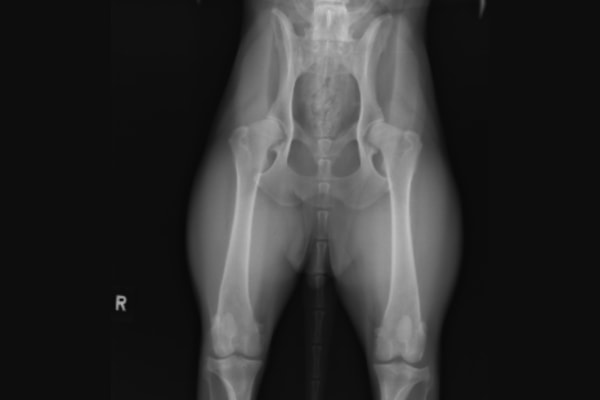 The components and growth factors of PRP have an anti-inflammatory effect that helps reduce pain, swelling, discomfort, and other signs of arthritis in dogs. Patients with mild to moderate arthritis typically have improvement following PRP that lasts six to nine months.
Wounds
Finally, vets may also use PRP cell therapy to help manage wounds, especially when they are not healing as hoped. PRP can be injected into the wound edges to help stimulate local stem cells and aid in tissue regeneration.
What can I expect if my dog undergoes PRP therapy?
If the veterinarian determines that your dog has a condition such as the ones above which can benefit from PRP therapy, he or she will draw 5mL to 55mL of blood from your dog. Next, the veterinary team will spin the sample in a centrifuge or run it through a filter to concentrate the platelets. Conveniently, PRP processing can often be performed in-clinic in 15 to 20 minutes.
What does PRP injection involve?
Next, the veterinarian needs to inject the PRP. Studies have shown that PRP is most effective when it is administered directly into the site of injury. This means the vet may need to inject it directly into the joint via intra articular injection. Or he or she may inject PRP directly into the site of soft tissue injury, using ultrasound guidance to ensure it gets to the correct location. Often the vet will perform these injections under light sedation.
How long does it take for PRP to work?
After injection into the injured tissue, PRP releases its growth factors and cell mediators to stimulate tissue healing. While PRP will start working immediately upon administration, it typically takes one to two weeks before dog parents see a difference. Early signs of success include improvement in walking, comfort, and overall attitude.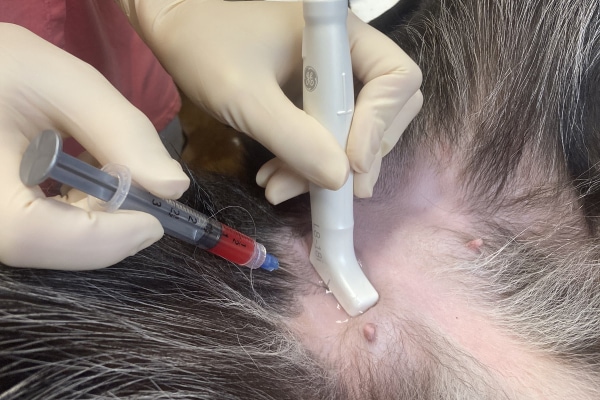 What are the PRP injection aftercare instructions?
For best results, it is important to follow the veterinarian's post treatment recommendations. These will vary based on the condition your vet is treating with PRP. Common recommendations involve having the patient rest and avoiding off-leash and high impact activity for at least two weeks after PRP.
Also, your vet will often suggest weekly rehabilitation therapy for the first 8 to 12 weeks in conjunction with the PRP. This may involve modalities such as massage or manual therapy, laser therapy, and therapeutic exercise. Your veterinarian may also recommend that your dog avoid medications such as steroids, immunosuppressives, and in certain cases, non-steroidal anti-inflammatory drugs (NSAIDs).
Does PRP for dogs have any risks or side effects?
Overall, PRP is a relatively low risk procedure. The most commonly reported side effect is a mild, transient discomfort that typically resolves within 72 hours of the injection. Rarely patients will have significant discomfort within the first 72 hours. If you are seeing signs your dog is in pain, contact your veterinarian. If needed, he or she can provide additional medications to help manage your dog's discomfort.
Finally, as with any injection, there is a very small risk for injection site infection. Your veterinarian will use proper sterile procedures to help minimize this risk.
Can any dog receive PRP?
While many patients will be good candidates for PRP therapy, there are some situations where it is contraindicated. This includes patients who are:
Undergoing chemotherapy for cancer
Taking steroids or immunosuppressive drugs
Suffering from clotting or bleeding disorders
Taking anticoagulants
Since PRP isn't right for every dog, it is important to speak with your veterinarian or the veterinarian performing the PRP injection to determine if your dog would be a good candidate.
How do you find a clinic that offers PRP for dogs?
If after learning about PRP, you are wondering, "how can I find PRP therapy near me?", the good news is that PRP therapy is now widely available in veterinary medicine. Most commonly, sports medicine specialists and surgery specialists use PRP therapy in practice. However, there are also a number of general practitioners who now offer PRP. If your vet doesn't offer PRP therapy, he or she should be able to direct you to someone who does.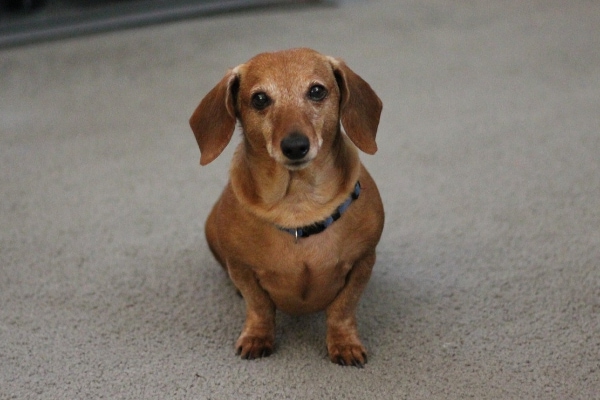 Back to Magnolia
Remember Magnolia? Well, her parents decided to move forward with a PRP injection for both hips. Magnolia was sedated for the procedure and did great! Two weeks after the PRP injections, her parents reported that Magnolia was more comfortable at home. Plus, she was able to get up, climb stairs, and get on and off the furniture more easily.
Magnolia continued to participate in regular rehabilitation therapy and did well for almost eight months. At that point, I saw her again for a recheck and booster PRP injections. Overall, Magnolia has done very well with PRP. Her parents report that it has helped her continue doing her normal daily activities comfortably and made a positive impact on her quality of life.
Talk to your veterinarian about PRP for dogs
As you have learned, PRP therapy is a relatively low-risk therapy that veterinarians can use to help manage a number of different conditions, including soft tissue injuries and arthritis. It is beneficial to many dogs because it helps stimulate tissue healing and improve patient comfort and function. Often, dog parents will see positive results within two weeks.
If you are wondering if your dog is a good candidate for PRP, please speak with your veterinarian. PRP therapy can make a noticeable difference in the lives of many dogs and the people who love them.
About the author: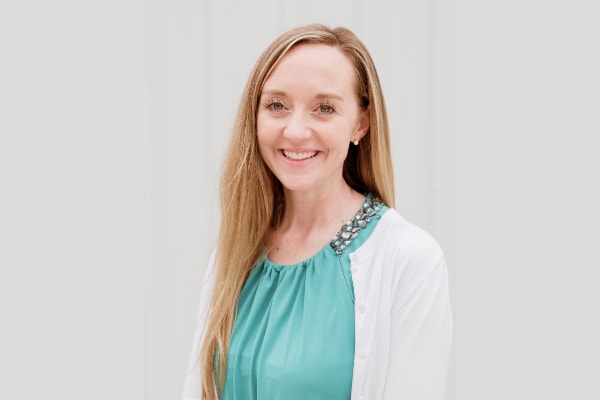 Dr. Britt Carr Benson is a diplomate of the American College of Veterinary Sports Medicine and Rehabilitation. She earned her Bachelor of Science in biology from Furman University in Greenville, South Carolina. She then attended the Virginia-Maryland College of Veterinary Medicine at Virginia Tech in Blacksburg, Virginia.
After earning her Doctor of Veterinary Medicine, Dr. Carr Benson completed a small animal rotating internship at the Animal Specialty Group in Los Angeles, California followed by a small animal surgery and sports medicine internship at Veterinary Orthopedic and Sports Medicine Group (VOSM) in Maryland. She then remained at VOSM to complete a residency in canine sports medicine and rehabilitation. During her residency, Dr. Carr Benson attended the Canine Rehabilitation Institute and is also a Certified Canine Rehabilitation Therapist.
She has co-authored dozens of peer-reviewed publications and several textbook chapters. She is a national speaker and instructor as well as a recipient of many awards and honors for her work.
Has your dog benefited from PRP therapy?
Please share his or her story below.