How will you know when it's time to euthanize your dog?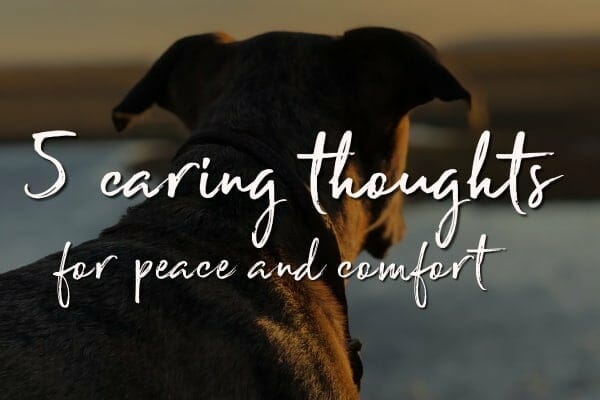 How will you know when it's "the time" to euthanize your failing dog? If you're facing this difficult decision or if you've had to say goodbye to your canine companion, my heart goes out to you. 
Not long ago, our family had to make the difficult decision to say goodbye to our beloved dog, Luke. (For part one of the story of Luke's cancer diagnosis and his passing, please read Saying Goodbye to Our Dog: Our Family's Story of Our Last Days with Luke.) With raw honesty—my own recent experience weighing heavily on my heart—I'd like to share my thoughts with you. 
I know the pain is stifling. May these reflections on my own experience with Luke help bring you peace and comfort.
5 heart-to-heart takeaways to help you know when it is "the time" for your failing dog:
1. It is always better to be too early rather than too late when making THE decision.
More times than I can count over my 20+ years as a veterinarian, I have found myself sitting on the floor with weeping clients who have come to me to euthanize their failing dog. And they ask, "Are we doing the right thing by letting our dog go today?" (This is particularly true for dog owners caring for elderly dogs.)
While I can't tell them that 2:18 on Thursday afternoon is indeed the "right time," I can reassure them that they are in the right window of time, validating their decision to let their dog go with peace and dignity.
My guiding principle in saying goodbye to Luke was not to eke out every last second of life together, but rather to spend every last second of life together that he could enjoy.
In reality, Luke probably could have "lived" another week or two. But he had a rapidly growing tumor in his chest which was affecting his attitude, appetite, and breathing. We didn't want him to get to the point where he was struggling for air. 
My daughter (who was Luke's person), was very cognizant of this. In the days after Luke's diagnosis with cancer, she repeatedly told me, "I don't want to do what's best for me. I want to do what's best for my dog. I know he's not happy. He has such a sadness to his face, and I don't want to keep him alive for my sake."
The veterinarian who came to our home to euthanize Luke commented, "You're fortunate to know when it's time. So many dog owners struggle with this decision and wait too long."
We can't change the past, but my wish for you, if you are wrestling with making THE decision for your beloved dog, is that you will never have to lament, "I waited too long."
#2 As much as we all long for it, the odds are slim that our dogs will pass away peacefully in their sleep. 
I don't know the actual stats, but I can tell you that very few of my own clients have been given the gift of their faithful canine companion passing gently in the night.
For the vast majority of dog owners, we must be brave and selfless and give our dogs the final gift of a peaceful and painless passing through euthanasia.
After counseling many clients and through my own experience with Luke's passing, my heartfelt advice is this: making THE decision will most likely be a part of the journey of life with a dog.
#3 
Release some of the pressure by living in the moment and treasuring each day with your dog. 
The big, looming question is, "How will I know when it's time to say goodbye to my beloved dog?" I believe, to some extent, that focusing on this question adds additional pressure during an already difficult time. When you recognize that, due to old age or serious illness, your dog is on a downward trend and not recovering, you probably don't have to plan the specific date and hour immediately. Rather, take it one day at a time and consider each additional day as a gift.
As I discussed Luke's progressive failing with the veterinarian's assistant, she shared, "When clients are struggling with THE decision, I advise them to put out two jars." She tells them, "Every time your dog is having a great day, put a penny in that jar. But every time you think 'My dog's just not himself, and I'm concerned about his quality of life,' then put a penny in the other jar. Watch the pennies in each jar add up. Pretty soon it's very obvious."
Keeping a dog health journal is another way to track your dog's good days and bad days. It will help you objectively reflect back on your thoughts and observations over time.
Recently, my friends lost their beloved senior dog unexpectedly after an anesthetic procedure. The dog developed a secondary pneumonia. My friends went to visit their beloved dog in the ICU and made the decision, based on his poor prognosis, to euthanize. In Luke's situation, we had a couple weeks to process his diagnosis. In the case of senior dogs, sometimes the goodbye can be very prolonged.
While each situation is different, I think this is wise counsel across the board:
let information (not emotion) be your guide
seek insight, advice, and support from your veterinarian
when in doubt, please remember point #1.
#4 Talk openly about euthanasia before "THE time."
If more than one person lives with your dog, I hope you can talk openly and have meaningful conversations about the possibility of euthanasia as the time approaches. I've witnessed many couples who tiptoe into the topic of dog euthansia during a veterinary appointment. It's as if the subject is too painful to broach at home and brushing it under the rug will negate the reality.
However, I've also witnessed the sense of relief and strength that comes when a couple finally talks openly about euthanasia for their dog. I've seen the compassion and support that comes from dog owners talking and crying it out together. Also, if you have children, I encourage you to include them in age-appropriate discussions. Kids are amazingly resilient and intuitive. In my experience, trying to "protect" kids makes it more painful for them in the long run.
In our case, my daughter Abigail made the final decisions for Luke. He was her heart dog. However, Abigail and I talked about Luke's well-being and health status daily, often multiple times a day. So it was my decision too. As the mom of eight children who all tenderly loved Luke, there were many questions. I tried to answer each one in a sensitive but honest way.
#5 Consider at-home euthanasia for your dog
There's no place like home. Dorothy had it right. And it's especially true when it comes to euthanasia.
Euthanasia should be a reverent time, scripted the way you want it. Veterinary hospitals are busy, loud places. With home euthanasia, your dog's last moments can be in the comfortable, stress-free environment of his or her home, and you can grieve in privacy.
Resources for at-home euthanasia
If you are searching for resources about at-home euthanasia or end of life care for your dog, I strongly endorse and adore Lap of Love veterinary hospice and home euthanasia service. It is a network of veterinarians from around the country who are dedicated to end-of-life care, including in-home euthanasia. You can find more information along with a directory of veterinarians in your area at Lap of Love. Also, Home to Heaven—one of the world's first animal hospice services—offers a map of in-home pet euthanasia providers nationwide on their website. 
I've heard many people say, "I could never be a veterinarian because I could never put a dog to sleep." Well, I don't want to say it's my favorite part of the job, but I can tell you I've seen the value, for my clients and for my patients. Therefore, it's my privilege and my honor to be able to help pets transition at the end of their lives.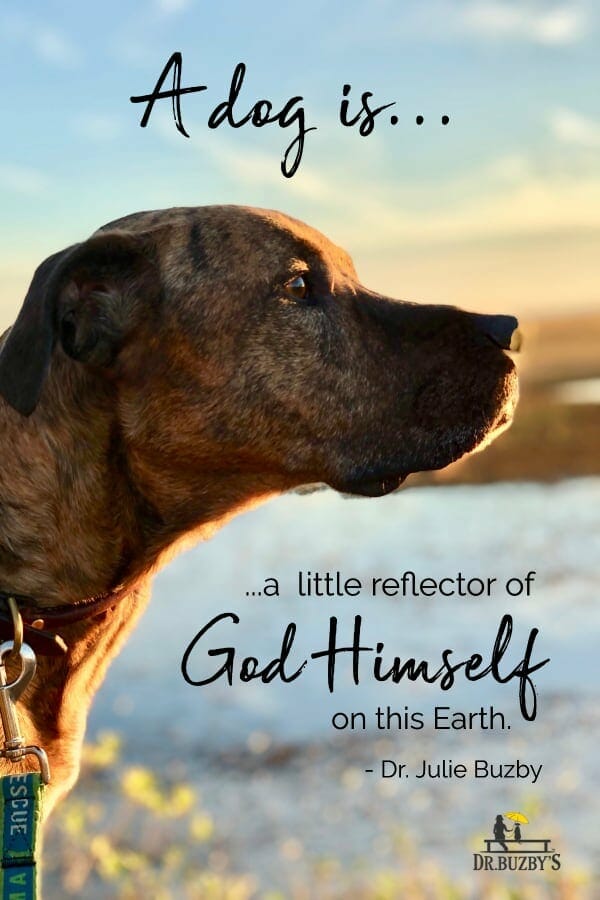 A dog's love lives on
I've read studies claiming that it's harder for people to lose their pets than human loved ones. I'm sure that's not true for us all, but one thing dogs have over humans is this: Dogs embody unconditional love, forgiveness, and joy.
I think a dog is a little reflector of God himself on this earth.
Do you have questions about end-of-life care for your dog? Please comment below. By connecting with others, may our hearts heal.