A diagnosis of IMHA in dogs can be scary and overwhelming, but integrative veterinarian Dr. Julie Buzby is here to help. She explains the condition, symptoms, diagnosis, treatment, and prognosis so you know what to expect every step of the way.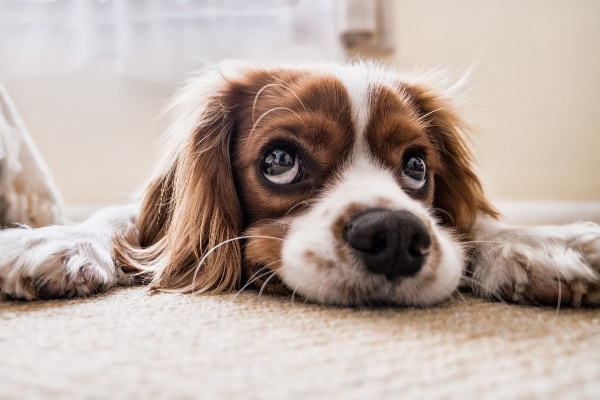 I knew something major was going on when I had three back-to-back-to-back missed calls from my friend Carolyn on a Sunday evening. She was one of my best friends in college. We live on opposite sides of the country now but we can still pick things up quickly even if we haven't talked for a few months. Carolyn also happens to be a very dedicated dog parent with a penchant for Cocker Spaniels. When I saw the missed calls, my mind jumped to worst case scenarios. I immediately thought of her sweet Izzie, an 11-year-old Cocker who takes the cake for having the softest ears in the world.
Something is wrong with Izzie
I called Carolyn back and immediately knew from the tremor in her voice that something was, in fact, very wrong. It was clear she was holding back tears. She apologized for bothering me but said she was hoping I could help her understand what was going on with her Izzie girl. She explained that Izzie was currently hospitalized at the local specialty clinic. The vets there had diagnosed her with immune-mediated hemolytic anemia (IMHA) and were giving her a blood transfusion.
Carolyn said Izzie had been more tired than normal for the last week. But Carolyn thought it was just because they had been going on extra walks and enjoying the fall weather. The morning of her call, Izzie ate only half of her breakfast. Then that afternoon she collapsed when Carolyn took her out for her normal walk. Carolyn rushed her to the local emergency and specialty clinic, which is where she first heard the words "IMHA in dogs."
Carolyn is one smart cookie, but she doesn't have a medical background. So I understood how a diagnosis of IMHA could be very overwhelming. With this in mind, I set out to help her understand what to expect for sweet Izzie.
What is IMHA in dogs?
When I am explaining immune-mediated hemolytic anemia in dogs, or IMHA for short, I like to start by tackling this diagnosis one word at a time. Let's start with "anemia." This means a low red blood cell count. "Hemolytic" refers to a specific type of anemia where something is actively destroying the red blood cells. In this case, that something is the immune system, which is where the "Immune-mediated" portion of the name comes from.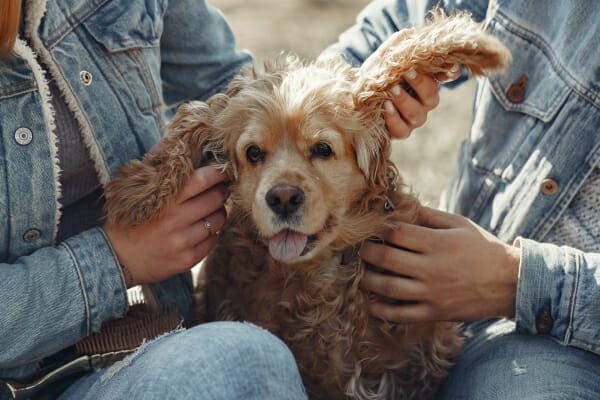 Normally, the immune system is supposed to attack invaders like viruses and bacteria. In the case of IMHA, something causes the immune system to malfunction. As a result, it attacks the body's own red blood cells instead. This attack can either happen in the blood vessels (i.e. intravascular hemolysis) or in the liver and spleen (i.e. extravascular hemolysis).
How common is IMHA in dogs?
IMHA is one of the most common autoimmune diseases in dogs. Good data on the true incidence of this disease is lacking, but one older paper estimated that up to 1 in 500 dogs might develop this condition. Any breed of dog can get IMHA. But it tends to be more common in the following breeds:
Cocker Spaniels
Poodles
Springer Spaniels
Old English Sheepdogs
Irish Setters
Collies
What are the symptoms of IMHA in dogs?
Understanding a bit about IMHA and red blood cell function can help predict the clinical signs. Red blood cells carry oxygen throughout the body and deliver that oxygen to the organs. When there are not enough red blood cells, the organs do not get enough oxygen. This lack of oxygen causes many of the symptoms of IMHA such as weakness and seeming very tired (i.e. a lethargic dog). It can even lead to fainting or collapsing, as it did for Izzie.
The over-active immune system and generalized inflammation that go along with IMHA cause some of the other symptoms such as a fever, decreased, appetite, or vomiting. Finally, affected dogs may have a yellow tinge to the skin, mucous membranes, or whites of the eyes (i.e. icterus or jaundice) or dark brown urine. Dog parents may be more likely to associate jaundice with liver disease in dogs. However, it also happens when bilirubin builds up in the body due to red blood cell destruction.
A more comprehensive list of some of the signs of IMHA includes:
Weakness
Lethargy
Collapse
Rapid or labored breathing (anemia is one of the many reasons for a dog breathing fast)
Decreased appetite
Vomiting
Pale or white gums or tongue
Yellow skin, eyes, and/or gums
Dark brown, red, or orange urine
Eating or licking abnormal material like dirt, bricks, or rocks i.e. pica
Fever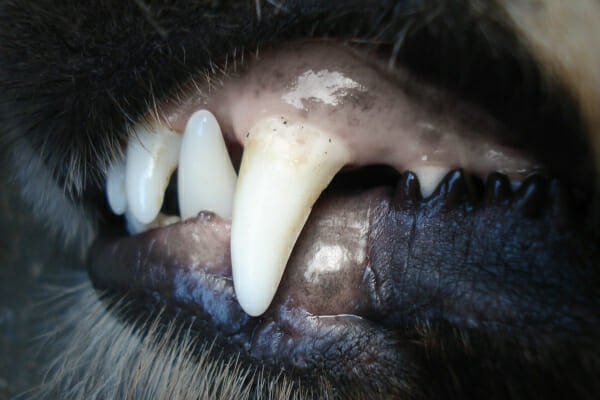 Back to Izzie
When Carolyn and Izzie arrived for the emergency vet visit, Izzie was rushed right in for evaluation. The ER veterinarian called Carolyn and explained that based on her examination alone she was suspicious of IMHA. However, they needed to do more testing to be sure.
The vet shared a few of her exam findings that made her lean toward this diagnosis. She noticed that Izzie's heart rate and respiratory rate were both faster than they should be. Her pulses felt "snappy" and her gums were pale with a slight yellow tinge instead of a normal pink color. These signs can all be an indicator of significant anemia.
They were already running a rapid blood test to measure Izzie's red blood cell count, known as a PCV or packed cell volume. This test reports the percentage of the blood that is made up of just red blood cells.
The ER veterinarian reported these results to Carolyn while she was on the phone. For a dog, the normal range for this test is between 35% and 55%. Izzie's PCV was dangerously low at 16%.
The veterinarian explained that Izzie urgently needed a blood transfusion to stabilize her. While the transfusion was running, they would also work to pinpoint the cause of her anemia and develop a more specific treatment plan. This would involve a few more diagnostic tests. Carolyn listened carefully and tearfully agreed to the plan.
How is IMHA diagnosed?
In addition to a PCV, a dog with suspected IMHA may also need a complete blood count (CBC) and a chemistry panel. A CBC measures the three main cell lines made by the bone marrow—red blood cells which carry oxygen, white blood cells that help with immune function, and platelets that help clot the blood. With IMHA, the typical result would be a low red blood cell count, an elevated white blood cell count, and a normal platelet count.
A chemistry panel looks at protein levels and can help assess some basic organ functions. The most frequent chemistry panel abnormality in a dog with IMHA is an elevated bilirubin level. This is because bilirubin builds up in the bloodstream when the red blood cells are destroyed. A urinalysis may also show increased bilirubin in many dogs with IMHA.
My personal favorite way to help diagnose IMHA is a test to look for autoagglutination. This test has a long name, but is easy to perform without any special equipment. It involves placing a drop of blood on a glass slide and mixing it gently with several drops of saline. In a normal dog everything will mix smoothly and uniformly. However, in many dogs with IMHA, the blood will clump together obviously, and the mixture will be speckled or blotchy.
This happens because antibodies (i.e. immune system molecules) on the surface of the red blood cells stick the cells together in a process called autoagglutination. The resulting clumps of red cells are big enough to see with the naked eye. A normal dog does not have these antibodies, which is why the red cells won't clump together.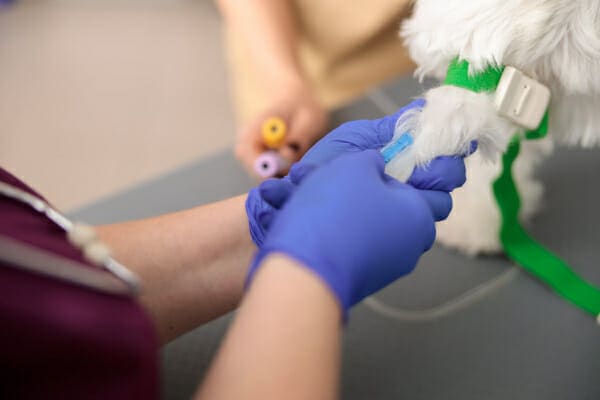 Further testing
This first round of blood tests often lead to a presumptive diagnosis of IMHA. The next round of testing is focused on confirming this diagnosis and ruling out some of those conditions that can trigger IMHA (more on that soon). Your veterinarian will likely want to confirm that the anemia is regenerative (i.e. that the body is trying to replenish the red blood cells).
This involves checking for the number of baby red blood cells, called reticulocytes, in circulation. The bone marrow should respond to anemia by ramping up production of new red blood cells and pushing more reticulocytes out into circulation. As a result, dogs with IMHA should have an increased number of reticulocytes if the bone marrow is doing its job.
Your veterinarian may also want to perform a blood smear. For this test, the veterinarian or veterinary pathologist spreads a thin layer of blood out on a slide and examines it under the microscope. With IMHA, the veterinarian or pathologist would expect to see increased numbers of cells called spherocytes. They are smaller and darker red blood cells that are left behind after the immune system attacks red blood cells and takes a "bite" out of them.
Occasionally, the vet will also recommend a Coomb's test to check for antibodies on the surface of red blood cells. Since these antibodies are not normally present on red blood cells, a positive result fits with a diagnosis of IMHA.
What causes IMHA in dogs?
Part of the diagnostic process also involves trying to figure out what caused the IMHA in the first place. Typically, IMHA is either primary or secondary. Primary IMHA has no discernible underlying cause. Secondary IMHA occurs when another problem triggers the immune system to inappropriately attack the red blood cells.
Secondary IMHA
The three most common causes of secondary IMHA are:
1. Certain medications and vaccines
Some antibiotics, while well tolerated the vast majority of the time, are known to be potential triggers for IMHA. The most classic examples are sulfa drugs, cephalosporins, and penicillins. Vaccines are also a potential trigger. But this is a much more challenging definitive link to make. I think it is very important to note that for most patients, the benefit of routine vaccination greatly outweighs the risk of developing a condition like IMHA.
To learn more about the science behind vaccination selection, check out my blog Which Dog Vaccines Are Absolutely Necessary?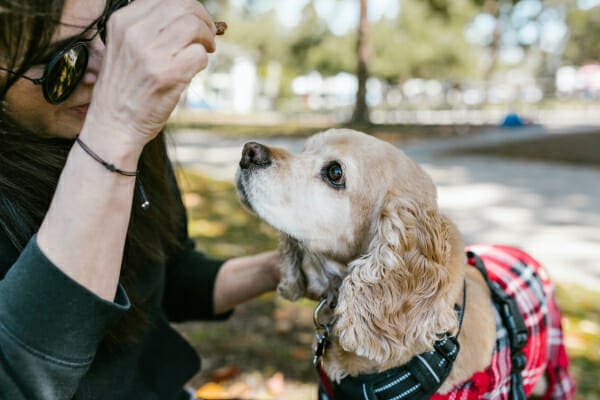 2. Infectious diseases
Almost any infectious disease process can activate the immune system and cause it to malfunction, resulting in an autoimmune disease like IMHA. Some infectious agents spread by fleas and ticks tend to trigger IMHA most commonly. They include:
Ehrlichia
Babesia
Anaplasma
Bartonella
Mycoplasma
3. Cancer
The two most common cancers that are thought to trigger IMHA are lymphoma in dogs and hemangiosarcoma in dogs.
Additional tests to screen for causes of secondary IMHA
As you can see, there are a variety of conditions that the vet needs to look for in order to get to the bottom of why your dog has IMHA. One important step is testing for tick-borne diseases in dogs. Usually, IMHA triggered by a tick-borne infection is the best-case scenario. In these dogs, the IMHA usually responds very well to treatment and is unlikely to recur once the underlying infection is taken care of.
Your veterinarian may also discuss chest X-rays and an abdominal ultrasound to look for any evidence of the types of cancer that can sometimes trigger secondary IMHA. He or she will also carefully review your dog's medical history for any recent medications or vaccinations that could be linked to IMHA.
Primary IMHA
Primary IMHA is what we in veterinary medicine call a "diagnosis of exclusion." This means the vet must first rule out all the potential triggers listed above. Once he or she does that, what remains is a diagnosis of primary IMHA. Essentially, this means that for no good reason at all, the immune system has started attacking and destroying the red cells.
What is the treatment for IMHA in dogs?
Like Izzie, some dogs with suspected IMHA will require treatment to get them stabilized while the vet is running the diagnostic tests. Then once the vet confirms an IMHA diagnosis, he or she will discuss the treatment plan moving forward. Typically, stabilization and treatment involve:
Immunosuppressive medications
Vets commonly use steroid medications like dexamethasone (injectable) and prednisone for dogs (oral) to suppress the immune system in immune-mediated hemolytic anemia cases. Steroids are inexpensive, easy to obtain and administer, and work very well. It is no wonder that they are a part of the veterinarian's toolkit for almost all dogs with IMHA. Unfortunately, steroids can also have a lot of side effects. Since IMHA is a life-threatening disease, these side effects tend to be worth the expected benefit.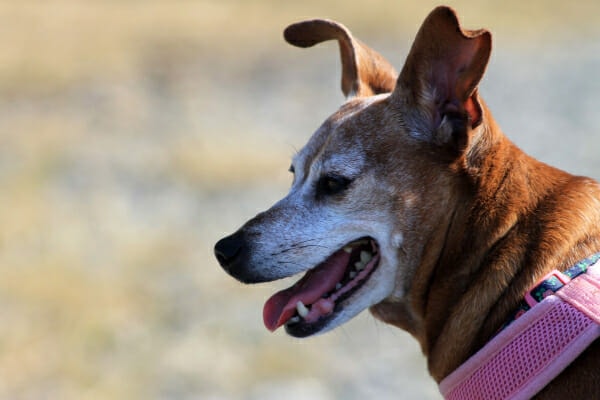 Some of the steroid side effects dog parents should know about include:
Increased thirst and urination
Increased panting
Agitation
Lethargy or listlessness
Weight gain for small to medium-sized dogs
Weight loss and significant loss of muscle mass for medium to larger breed dogs
Increased appetite
Increased risk of other infections (skin infections, UTIs in dogs, etc.)
Thinning of the skin
A thin or dull haircoat
Insulin resistance, which may increase the chances of diabetes mellitus or cause issues in an already diabetic dog
Iatrogenic Cushing's disease in dogs
Higher doses and longer courses of steroids cause more significant side effects. If your dog's case of IMHA seems very severe, or if your veterinarian is worried about more significant side effects from steroids alone, they may decide to add a second medication to suppress the immune system.
The three most common secondary immunosuppressive medications are Atopica® (cyclosporine), mycophenolate, and azathioprine. Each of these medications has a specific set of pros and cons that will be unique to your furry family member. Your veterinarian can determine which one is best for your dog's situation.
Blood transfusions
Most patients with IMHA will need at least one blood transfusion to help keep them stable while the medications to suppress the immune system kick in. It can take five to seven days, and sometimes longer, for immunosuppressive medications to halt the immune system's inappropriate destruction of the red cells. In the meantime, the body will continue to rapidly break down the red blood cells.
Blood transfusions during this period of time are a temporary solution to bring the red blood cell count back up to a safe level. Many dogs need more than one blood transfusion. How fast the immune system destroys the red cells that each transfusion provides will dictate how many transfusions a dog needs.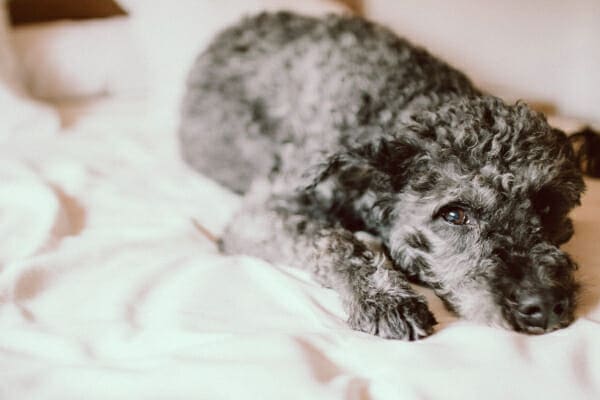 Plasmapheresis
If a dog does not respond to these more typical first-line treatments, there are still other options to consider. Plasmapheresis is a treatment that has recently shown promise for dogs with IMHA. It removes the fluid portion of the blood, called plasma, which is what contains the immune components that are inappropriately attacking the red cells. Then it replaces the "bad" plasma with a transfusion of "good" plasma from a healthy donor dog. This treatment is related to dialysis treatment and only a limited number of specialty and university hospitals can perform it.
If you are interested in learning more, a 2021 study in the Journal of Veterinary Internal Medicine evaluated membrane-based therapeutic plasma exchange as a treatment option for immune-mediated hematologic disorders in dogs.
IVIG infusions
As another option, the vet can administer a human immune product, IVIG, to your dog over several hours. IVIG works by temporarily clogging up the receptors on the immune cells so they cannot bind to and destroy the red blood cells. Both plasmapheresis and IVIG are expensive treatments. As such, they may be cost-prohibitive for many dog parents.
Anticoagulant or antiplatelet medication
The overactive immune system in dogs with IMHA causes an increased risk of developing dangerous blood clots. Sadly, blood clots to locations like the lungs or the brain are one of the most common reasons a dog with IMHA may not survive. Most dogs with IMHA will take either an anticoagulant or antiplatelet medication.
The goal is to try to decrease the chances of developing a life-threatening blood clot. The vet may use injectable medications like heparin in the ICU setting. But at discharge, he or she will typically prescribe an oral medications like Plavix® (clopidogrel), aspirin, or Xarelto® (rivaroxaban).
Doxycycline
The antibiotic doxycycline is effective against most tick-borne infections that can trigger IMHA. Your vet may choose to start your dog on doxycycline for several reasons including:
Confirmed tick-borne disease.
To treat for possible tick-borne disease if you and your veterinarian decided not to pursue tick testing.
As a way to cover the bases while the results of tick-borne disease tests are pending.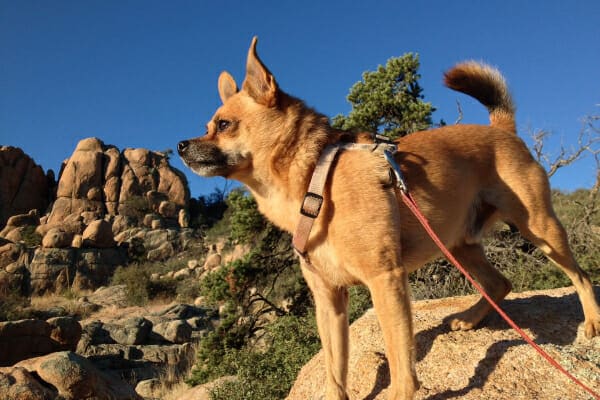 Additional medications and therapies
Some dogs with IMHA can be managed at home from the start. Others are very sick and require hospitalization. If your dog with IMHA is hospitalized, the vet will probably put him or her on IV fluids. Lots of dogs with uncontrolled IMHA also have a decreased appetite or signs of nausea. If this is the case for your dog, your veterinarian may prescribe anti-nausea medications like Cerenia® (maropitant) or ondansetron.
What is the prognosis for dogs with IMHA?
Let's go back to Izzy's story for a look at prognosis. Carolyn had not been able to remember everything that the emergency veterinarian had told her about IMHA. But one phrase had lodged itself painfully in her memory—potentially fatal. I had to break the news to Carolyn that the emergency veterinarian was correct.
The prognosis for IMHA is guarded, especially in the first 10 to 14 days after diagnosis. Older papers list the mortality rate for IMHA at about 50%. However, with improved treatment options, the survival rate these days is likely better.
Some dogs succumb to dangerous blood clots. For others, the reason for a poor outcome is more complicated. Around-the-clock ICU care and multiple blood transfusions are expensive. In some cases, dog parents reach a very difficult point where they cannot continue treatment due to financial constraints.
The good news is that once a sick dog with IMHA is stable enough to be discharged from the hospital the overall prognosis is much better.
What to expect long-term
Once a dog has a stable red blood cell count and can take oral medications, he or she can come home from the hospital. At this point, most dogs are on a high dose of prednisone, doxycycline, an antiplatelet medication like clopidogrel, and possibly a secondary immunosuppressive medication.
The vet will keep your dog on the higher dose of steroids until the red blood cell count is normal for about three weeks. At that point, he or she will start to taper the steroid dose very slowly. This process often lasts between four to six months and requires careful monitoring of the red blood cell count as the dose of steroid decreases.
It is possible to eventually wean many dogs with IMHA off their medications entirely. However, relapses can occur so it is important to keep a close eye on your dog. Studies indicate a relapse rate of between 12% and 20%. If a dog relapses, the vet may treat him or her with another tapering course of immunosuppressive medications.
In some cases, dogs may need to remain on immunosuppressive medications for the rest of their lives to keep their IMHA in remission. In these dogs, the goal is to have them on the lowest possible dose of medication to limit the side effects they experience while still controlling their disease.
All dogs with IMHA will need careful follow-up, close monitoring, and repeat bloodwork following their diagnosis. It is important to stay in close contact with the vet and report any changes in your dog to him or her promptly. You see your dog every day and know him or her well. That makes you the perfect person to notice when things are a bit "off" with your pup.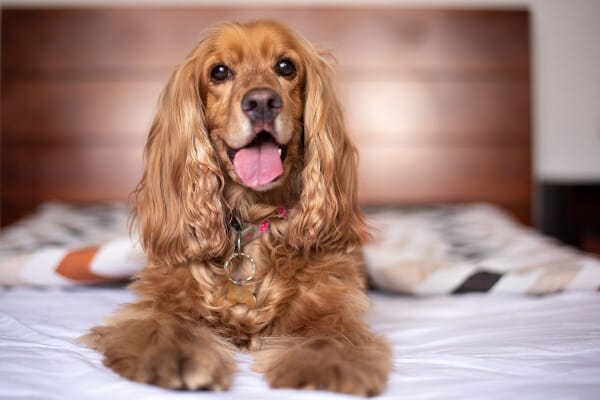 Izzie's happy ending
Now that you know all about IMHA, you are probably wondering what happened with Carolyn and sweet Izzie. I am happy to report that Izzie was discharged from the hospital after getting two blood transfusions. She is peeing up a storm from her steroids. But otherwise she is starting to return to her normal Izzie self. She still has a long road ahead of her, but she has a wonderful dog mom, a top-notch primary care veterinarian, and a very knowledgeable internal medicine specialist who are all dedicated to helping her beat this disease. And she also has me, cheering her and Carolyn on from afar.
You are not alone
If like Carolyn, your dear dog was recently diagnosed with IMHA, don't be afraid to lean on your support system. After Carolyn hung up with the ER vet, she realized that her worry and fear had kept her from processing a lot of what the veterinarian had said. This is when she picked up the phone to call me, her longtime friend who also happened to be a longtime veterinarian. You may not happen to have an old friend who is a vet, but you do have lots of other people in your corner. Use them.
Write down a list of questions and call the vet back once you have gotten a chance to process some of what he or she said. Or reach out to a friend who had a similar experience with his or her dog. Find some blogs or support groups online. I know that an IMHA diagnosis can be scary and the outlook may be uncertain at first, but you don't need to tackle it alone. There are plenty of people ready to help and support you and your beloved dog.
Have you ever had a dog with IMHA?
Please share his or her story.