A diagnosis of liver disease can leave you with many questions about what this means for your canine companion. Integrative veterinarian, Dr. Julie Buzby, is here to equip you with information about the causes, symptoms, diagnosis, and treatment of liver disease so you will know how to best support and care for your dog.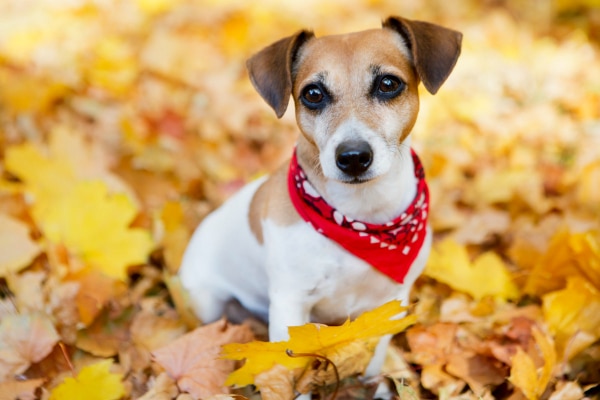 As a veterinarian, sometimes there is a patient who leaves pawprints on my heart forever, even if I've only known them briefly. Daisy was one of those dogs for me.
A beloved dog shows signs of liver disease
This senior Boxer came to the vet hospital with her very worried mom and dad because she wasn't eating well and had been vomiting. While her sweet little stubby tail and whole back end were wiggling joyfully when I approached her, I could tell in an instant that she didn't feel good.
As I started to love on her, I noticed something that made my heart sink. The whites of her eyes, her gums, and her skin had a yellowish tint. I knew that these were tell-tale signs of liver disease, and advanced liver disease at that.
When I finished my examination, I shared my suspicions with her parents. They agreed to start with some bloodwork to evaluate their dear dog's liver and other organs.
Unfortunately, the bloodwork revealed that Daisy had sky-high liver values, which confirmed my fears of severe liver disease. As I broke the news to her parents and began to discuss the next steps, Daisy's mom started crying. I will never forget Daisy lovingly looking up at her mom and tenderly licking the tears off her cheeks. It was all I could do not to start crying, too.
What is liver disease in dogs?
In order to understand liver disease, we first need to talk about the liver. This large, brownish-tan organ lives under the rib cage and has many vital roles. A healthy liver is responsible for:
Filtering blood to remove toxins from the body.
Synthesizing blood clotting factors.
Storing energy as glycogen.
Creating, circulating, and storing bile to aid in digestion.
Making albumin, a protein needed to help keep the fluid in the blood vessels.
Storing vitamins, minerals, and nutrients.
Metabolizing drugs.
Influencing the immune response.
Liver disease in dogs occurs when something damages the liver or impacts its ability to perform these necessary functions. As you can imagine, this can make a dog very sick.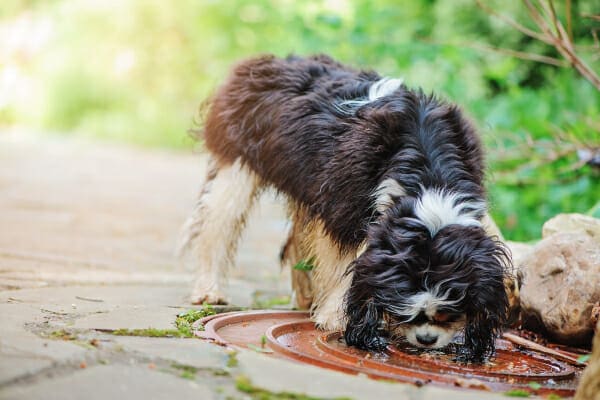 What causes liver disease in dogs?
There are many factors that can contribute to liver disease in dogs. Some can cause an acute (i.e. rapid onset) form of illness while others can lead to chronic (i.e. slowly progressive) liver disease.
Causes of acute liver failure in dogs
As the name would indicate, acute liver failure happens when a large number of liver cells are rapidly damaged, causing the liver to fail. This can happen for a variety of reasons including:
Toxin ingestion—Since the liver is responsible for removing toxins from the blood, it would make sense that many toxins have the ability to damage the liver. Common substances such as xylitol toxicity in dogs, Advil toxicity in dogs, heavy metals, rodent poisons, insecticides, blue green algae toxicity in dogs, plants such as sago palm, or other toxins may be to blame. Additionally, some antibiotics, chemotherapeutic drugs or non-steroidal anti-inflammatory drugs, and other medications like phenobarbital (used for seizures in dogs) may also cause acute liver failure in some situations.
Infections—Infectious canine hepatitis, leptospirosis, herpesvirus, fungal infections, and other infectious agents can significantly damage the liver.
Trauma—Being hit by a car, suffering from heatstroke in dogs, or other emergency situations may also put a dog at risk for acute liver failure.
Causes of chronic liver failure in dogs
Even though the liver is great at regenerating itself, chronic damage can lead to liver inflammation (i.e. hepatitis) and irreversible changes. This is known as chronic liver failure. Some of the more common causes of chronic liver failure include:
Chronic exposure to toxins, medications, or infectious agents
Immune-mediated diseases
Liver cancer in dogs (either cancer that originates in the liver or cancer that spreads to the liver from another location)
Portosystemic shunts—An acquired (i.e. happens sometime after birth) or congenital (i.e. present at birth) condition where an abnormal blood vessel (or sometimes multiple vessels) forms and allows blood coming from the GI tract to bypass the liver. As a result, this blood that would normally be filtered and detoxified by the liver is now going directly into general circulation where it can cause a variety of problems.
Abnormal accumulation of minerals such as copper or iron in the liver
Genetic predisposition—Chronic hepatitis is more common in Bedlington Terriers, Labrador Retrievers, Cocker Spaniels, Doberman Pinschers, Skye Terriers, Standard Poodles, Springer Spaniels, Chihuahuas, Maltese, and West Highland White Terriers.
Idiopathic (i.e. cause is unknown)
Endocrine disease including diabetes mellitus or Cushing's disease in dogs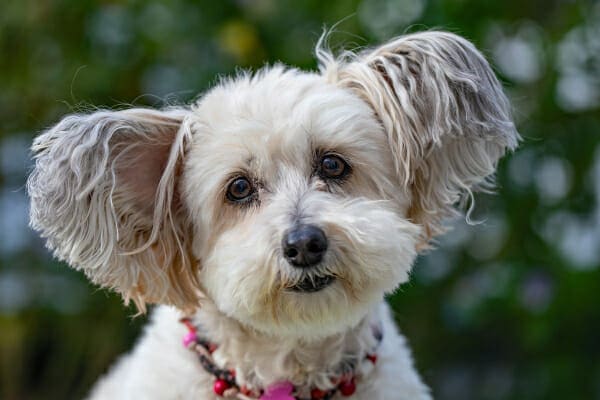 What are the symptoms of liver disease?
Dogs who have liver conditions may show a variety of signs depending on whether they have acute or chronic liver failure and the underlying cause of the liver disease.
Some signs of liver disease to watch for include:
Vomiting and diarrhea
Fever (if the infection is causing the liver disease)
Abdominal pain (more commonly noted in acute liver failure) which may cause the dog to adopt a hunched or praying/play bow position
Increased thirst and increased urination
Loss of appetite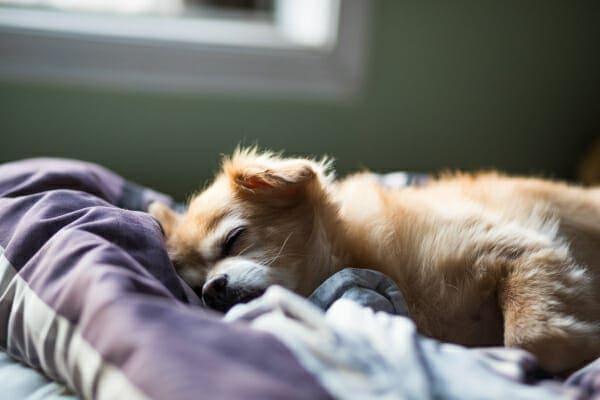 If you notice any of these symptoms in your dog, contact your veterinarian immediately. Especially with acute liver disease, the sooner the vet can start treating your dog the better. Also, these signs can accompany other life-threatening conditions like pancreatitis in dogs or a GI obstruction. For this reason, it is always best to play it safe and make an appointment with the vet promptly.
Symptoms of end-stage liver disease in dogs
Sometimes the liver is so extensively damaged that it no longer has enough functional tissue to do its job and no ability to regenerate the lost tissue. This is known as end-stage liver disease. In addition to the signs listed above, dogs may also show:
Weight loss.
Jaundice (i.e. icterus) which causes the skin, gums, eyes, and other tissues to turn a yellowish color. This happens when excessive bile pigments build up in blood and tissues as the liver loses the ability to collect and handle bile.
Ascites (i.e. abdomen filled with fluid) due to the liver no longer producing sufficient albumin to keep fluid in the blood vessels.
Hepatic encephalopathy—seizures, confusions, head-pressing, or other neurologic signs that occur when toxins normally filtered out by the liver are present in the blood and reach the brain. It is important to note that this is also a sign of a portosystemic shunt so hepatic encephalopathy doesn't automatically mean the dog is in end-stage liver failure.
Abnormal bleeding (i.e. bruising, nose bleeds, etc.) due to lack of clotting factors normally made by the liver.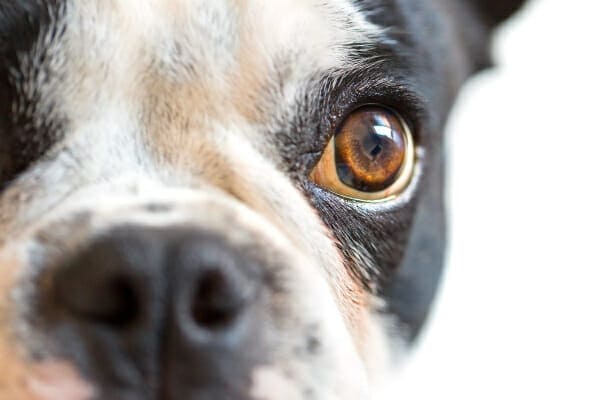 How is liver disease diagnosed?
Your veterinarian may run a variety of tests as part of diagnosing liver disease in dogs. Some tests indicate the liver is damaged while others help pinpoint the cause of the liver disease. These tests include:
Blood chemistry
Your veterinarian may use this test to look for elevations in liver enzymes and total bilirubin. Damage to the liver and backup of bile flow can both cause liver value elevations. However, it is important to note that some enzymes are better indicators of liver disease than others.
Elevation in certain enzymes may be due to other conditions unrelated to liver disease. These conditions include heart disease in dogs, muscle damage, bone growth, dental disease in dogs, and other situations. Your vet will interpret changes in liver values in light of your dog's other examination findings.
Sometimes elevated liver enzymes are detected on routine wellness bloodwork. This is probably one of the best-case scenarios because it means that your vet can create and institute a monitoring, diagnostic, and treatment plan before your dog ever acts sick. Granted, sometimes the elevations still point to something bad like cancer. However, many times, early intervention can mean more good years with your pup.
Bile acid testing
This is a blood test that can help evaluate liver function. Bile acids are compounds that are made by the liver and aid in digestion. They are released into circulation after a meal and are then filtered back out of the blood by a healthy liver. In patients with liver disorders such as portosystemic shunts or liver failure, bile acids will remain in circulation because the liver is not functioning properly to remove and store them.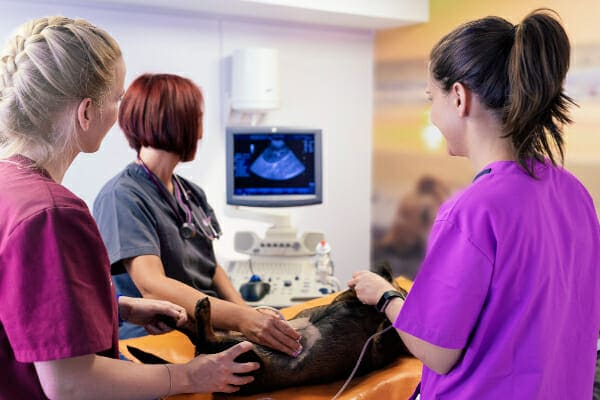 Imaging
Your vet can use X-rays to look for changes in the size or shape of the liver. He or she may also recommend an abdominal ultrasound to evaluate the architecture of the liver and biliary system and screen for any cysts or tumors. Sometimes portosystemic shunts can be identified on ultrasound. However, the most reliable way to find portosystemic shunts is to use advanced imaging such as CT, MRI, or nuclear scintigraphy (i.e. injection of a radioactive isotope while images are acquired to look for abnormal blood flow).
Liver aspirate or biopsy
Having a veterinary pathologist evaluate the liver cells can help diagnose liver disease in dogs. Sometimes your vet can use a needle to obtain a small sample of liver cells under ultrasound guidance. He or she can then submit those cells for evaluation under the microscope. However, in some cases, this method may yield inconclusive results. While more invasive, surgically obtaining a larger tissue sample (i.e. a liver biopsy) can provide more definitive information about liver problems.
How is liver disease in dogs treated?
Once your vet diagnoses your dog with liver disease, he or she will discuss the treatment options. These may vary depending on the underlying cause of the liver failure. If a toxin is to blame, your vet will take steps to prevent further absorption of the toxin. This could include inducing vomiting or performing gastric lavage (i.e. flushing out the stomach) in an attempt to remove the toxin left in the stomach. He or she may also give your dog medications to prevent further toxin absorption or an antidote to the toxin (if one exists).
Your vet can treat bacterial infections like leptospirosis with antibiotics. As a word of caution, leptospirosis is zoonotic, which means it can transmit from animals to people. Your vet will explain the precautions you should take to keep yourself and your family safe while caring for your dog.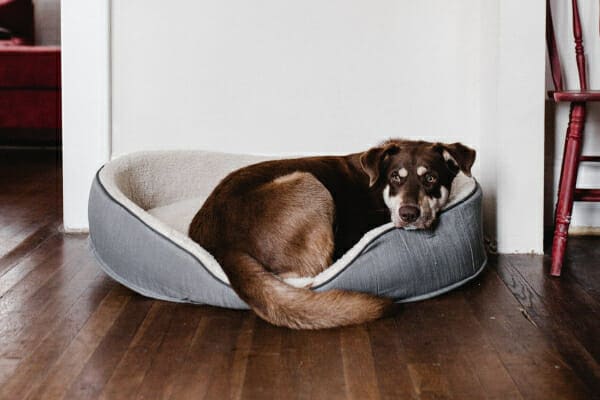 Certain medications and a specialized diet may help decrease the signs of a portosystemic shunt. However, this doesn't work well in all cases. Many dogs with a congenital portosystemic shunt require surgery to block blood flow through the abnormal vessel. The surgeon may place a band around the vessel that eventually closes the vessel completely. Alternatively, he or she may insert a metal coil into the vessel. A clot will form around the coil, obstructing blood flow through the shunt vessel.
Supportive care for dogs with liver disease
Dogs with significant liver disease, especially those with acute liver failure, may benefit from hospitalization, IV (i.e. intravenous) fluids, and supportive care. Your vet may also give your dog medications to address nausea, hepatic encephalopathy, clotting problems, abnormal build-up of minerals, or other liver disease symptoms.
Long term, dogs with liver disease may benefit from a specifically-formulated diet or liver-support supplements. Having the right balance of nutrients, antioxidants, vitamins, and other nutrients can help boost the liver's ability to do its many jobs.
What is the outlook for dogs with liver disease?
Many patients with acute liver failure can overcome their illness with fast medical intervention. This is because the liver has the ability to regenerate (i.e. replace damaged cells with new healthy ones). Some dogs with certain chronic liver diseases can still have a fair to good prognosis. Although they may need special food or medications long term, these dogs can still make many happy memories with their parents. However, for patients with end-stage liver failure or cancer, the prognosis is usually poor.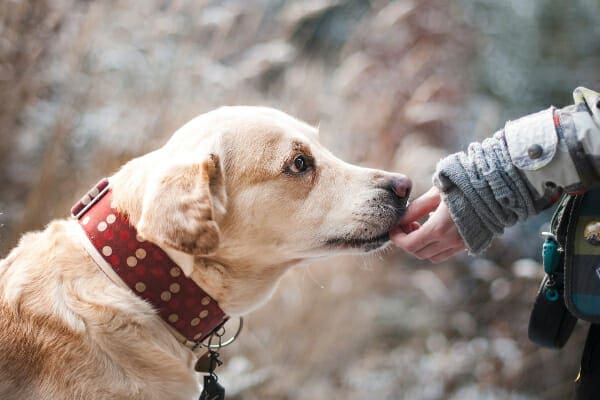 Is liver disease in dogs preventable?
There are a few things you can do to help decrease the risk of certain causes of liver disease:
Ensure your dog is up-to-date on vaccinations for leptospirosis and infectious canine hepatitis.
Keep toxic substances out of reach of your dog. Promptly contact your vet or the ASPCA Animal Poison Control Center if you believe your dog has ingested a toxin. (ASPCA does charge a fee for their services but the information they provide is well worth it.)
If your dog is showing symptoms of liver disease, make an appointment with your vet or head to the nearest veterinary emergency room for an emergency vet visit. Time is of the essence, especially in cases of acute liver failure. The sooner the vet can start treatment the better.
Consider having your vet perform routine wellness bloodwork on your dog. This may allow him or her to catch and address liver value elevations before your dog begins to show symptoms.
Unfortunately, in many cases, there is nothing you could have done differently to avoid liver disease. So please don't feel guilty or blame yourself. Instead, arm yourself with information and commit to helping your dog live his or her best life moving forward.
Daisy the Boxer dog's diagnosis: End-stage liver failure
I wish I could tell you that Daisy's story had a happy ending. However, this sweet girl was in end-stage liver failure and there wasn't much we could do to reverse it. After a long and emotional talk with her parents, they decided to take her home and treasure their last few days together rather than hospitalize her. I think this was the right choice.
When they brought her back a week later, they told me about the memories they made together. We had talked at the last visit about preparing for your dog's euthanasia, and they were at peace with the decision. Daisy once again licked her mom's tears away as we talked about how they wanted her goodbye to go. And then she peacefully passed away in her parent's arms.
Hope for dogs with liver disease
I don't want you to think, though, that all cases of liver disease are going to end this way. Daisy's story touched my heart, so I wanted to share it with you. But rest assured, I have also diagnosed many dogs with liver disease who have gone on to live happily for years after the diagnosis.
So please don't despair if your dog has liver disease. Talk to your vet and get a realistic picture of what this diagnosis means for your dog's particular situation. There are dozens of common causes of liver changes in dogs, each with its own treatment plan and prognosis.
To be clear, there is still hope for many dogs with liver disease. Yes, sometimes it can be very serious, but in other cases, your dog may go on to have a great quality of life for many years.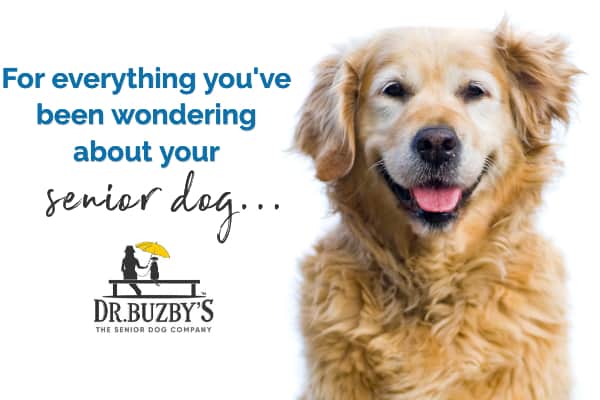 Has your dog been diagnosed with liver disease?
Please comment below to share his or her story.