When managing kidney disease in dogs, stage of disease helps inform the treatment plan. Integrative veterinarian Dr. Julie Buzby explains how veterinarians use the IRIS chronic kidney disease staging guidelines. She also discusses how the guidelines can help dog parents know what to expect as they navigate kidney disease with their senior dog.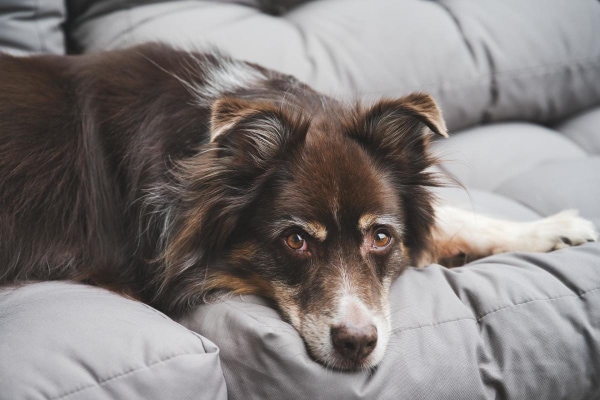 If your beloved senior dog has just been diagnosed with kidney disease or kidney failure, you may be feeling overwhelmed right about now. Perhaps your mind is swimming with questions and worries. And you wish you could have a clear idea of what the road ahead looks like.
Fortunately, there is a comprehensive set of guidelines that can help you understand how severe your dog's kidney failure is at the moment. Plus, it lays out treatment guidelines for each stage of kidney disease.
We will talk more about this tool and its uses in a moment. But first we need to pause to take a closer look at some of the kidney-related terms that get thrown around.
Kidney disease, kidney failure, etc.—What does this mean?
Veterinarians often use the terms "kidney failure" and "kidney disease in dogs" somewhat interchangeably. Both phrases indicate that the kidneys are not functioning at their normal capacity. You may also hear or see terms like "renal failure," "renal disease," or "renal insufficiency." Without additional context, these terms don't tell you much about how severe the problem might be.
It is no surprise then that the veterinary community quickly realized how important it was to have a unified way of describing the severity of kidney disease. Their solution was to simplify things by breaking kidney disease into stages and substages. Thus, the IRIS chronic kidney disease staging guidelines were born.
What is IRIS and what makes their guidelines so useful?
IRIS stands for the International Renal Interest Society. It was created in 1998 by an international group of veterinarians devoted to advancing the scientific understanding of kidney disease in small animals. IRIS is led by a board of 14 independent veterinarians from countries all over the world. Each has expertise in kidney function and kidney disease.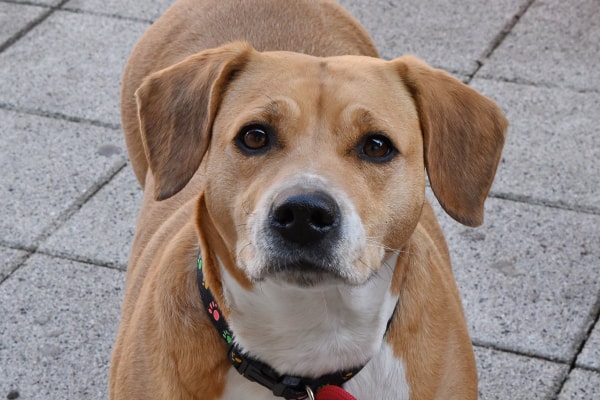 The mission of IRIS is to help veterinary practitioners better diagnose, understand, and treat renal disease in cats and dogs. They knew that to achieve that mission they needed to first establish an internationally recognized set of guidelines on the diagnosis and treatment of kidney disease. That way everyone was speaking the same "kidney disease language."
I would say they did a pretty good job.
The guidelines IRIS developed help veterinarians communicate clearly among themselves and to pet parents dealing with kidney disease. They accomplish this by providing a clear and systematic way to "stage" the degree of kidney dysfunction.
IRIS is committed to helping pets with kidney disease
In addition to creating these important guidelines, IRIS also investigates ways to accurately diagnose early chronic kidney disease and acute kidney injury (i.e. acute kidney failure). Plus, IRIS researches new treatments to improve the prognosis of dogs and cats diagnosed with these diseases.
Medicine is constantly changing, so these guidelines are always a work in progress. IRIS continues to modify them as researchers develop new tests and treatments and experts learn more about this complex disease process.
IRIS structured their guidelines to encourage and facilitate the diagnosis of chronic kidney disease in its earliest identifiable stages. This is the time when treatments to slow progression can have the greatest impact.
I want to clarify, though, that these guidelines are not a method for DIAGNOSING kidney disease. Instead they are a way to tailor treatment, monitor disease progression, and provide prognostic information AFTER diagnosis.
How is kidney disease diagnosed?
Unfortunately, reaching a diagnosis can be a bit tricky, especially early in the process. You see, your pup was born with plenty of extra kidney function. This is generally good news. But it also means that months to years of kidney damage can accumulate before anyone knows there is a problem.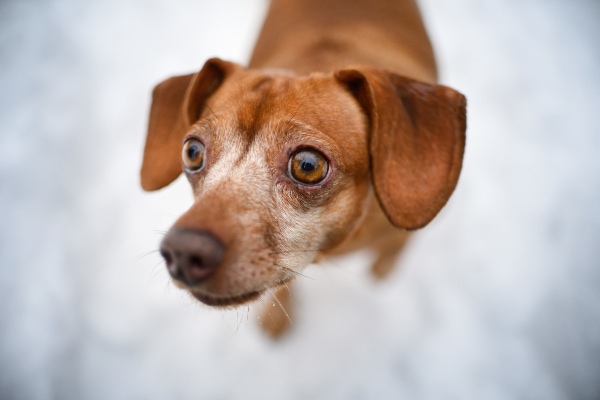 The first indication of kidney failure in dogs is often abnormally dilute urine. Here's why. The kidneys are primarily responsible for maintaining the right balance of water, minerals, and electrolytes inside the body. To do this, they get rid of what they do not need by producing urine. Properly functioning kidneys can produce very concentrated urine.
As kidney function decreases, the urine becomes more and more dilute. You may notice increased thirst in dogs because your dog will have to drink more water to avoid becoming dehydrated. By this point, 66% of kidney function has already been lost.
Sometimes, if your dog has a urinalysis at that stage, the vet will diagnose the kidney disease then. Other times, kidney disease doesn't become evident until your vet runs some screening bloodwork on your dog. By the time your dog has elevations in the kidney values (BUN and creatinine) on standard blood panels, 75% of kidney function has been lost.
We can all agree that not being able to diagnose kidney failure until a dog reaches 66 to 75% kidney function loss is far from ideal. But for a long time, that was just the way it was.
SDMA – the kidney disease diagnosis superhero
Fortunately, veterinary renal experts have developed a relatively new blood test that can help identify kidney disease earlier in the process. This test measures symmetric dimethylarginine (SDMA), a compound that rises in the blood in kidney disease earlier than creatinine. It has the potential to detect kidney disease when as little as 25 to 40% of kidney function is lost.
Since this is a new test, researchers are still determining the best way to use it. But SDMA looks quite promising as a way to detect kidney disease earlier. As such, IRIS recently modified their guidelines to include SDMA values as part of their staging criteria.
What are the IRIS stages of kidney disease in dogs?
After your veterinarian has performed a physical exam, urinalysis, and chemistry panel, he or she can compare these results to the IRIS guidelines. One caveat to that is dogs who are ill or dehydrated at the initial vet visit. In that case, your vet can't accurately stage your dog's kidney disease until your dog is rehydrated and feeling better.
The guidelines divide the progression of chronic kidney failure into four sequential stages. IRIS bases the stages on clinical findings plus creatinine and/or SDMA values (preferably both). The stages are as follows:
Stage 1: Creatinine <1.4 mg/dL and/or SDMA <18 µg/dL
You can think of this as early stage kidney disease. Your dog will not feel bad from his or her kidney disease in Stage 1.
Stage 1 can be confusing because a creatinine <1.4 is considered normal. So, if your veterinarian only evaluates creatinine, then your dog must have some other signs of kidney disease to fall within Stage 1. Your dog may have Stage 1 kidney disease if they have a normal creatinine but also have:
Dilute urine
Kidneys that feel abnormal on exam
Kidneys that look abnormal on ultrasound
Abnormally high amounts of protein within the urine
Alternatively, the normal range for SDMA goes up to 14. So if your veterinarian runs a blood panel that checks SDMA and your dog's SDMA value falls between 14 and 18, the vet can use this alone to categorize your dog as being in Stage 1.
Stage 2: Creatinine 1.4-2.8 mg/dL and/or SDMA 18-35 µg/dL
Think of this as mild chronic kidney disease. Most dogs in this stage still don't show any symptoms that they are sick. If they do show signs, they will be mild and might include a decreased appetite or weight loss.
Each of the veterinary laboratories have different cut-offs for what they consider normal creatinine values. The lower values of creatinine for this stage may still be "normal" according to some laboratory reference ranges. But IRIS guidelines still consider dogs with those values to have chronic kidney disease.
Stage 3: Creatinine 2.9-5.0 mg/dL and/or SDMA 36-54 µg/dL
This stage would be classified as moderate chronic kidney disease. At this stage all creatinine values fall outside of "normal" laboratory parameters.
Dogs within this stage tend to have the most variable signs. Some dogs with early Stage 3 chronic kidney disease have mild symptoms like intermittent loss of appetite, change in haircoat, or weight loss. Other dogs, especially those with creatinine values closer to 5, may feel quite unwell. Some dogs may vomit, have diarrhea, or be a lethargic dog.
If your dog has Stage 3 chronic kidney disease your veterinarian will want to monitor other blood values. Additional lab work abnormalities such as high phosphorus levels or low potassium levels are common. These abnormalities can contribute to weakness, nausea, and a decreased appetite.
Stage 4: Creatinine >5.0 mg/dL and/or SDMA >54 µg/dL
This stage would be considered severe chronic kidney disease or late stage kidney disease. Unfortunately, most dogs that fall into this stage show significant clinical signs related to their disease. Once your dog is in the final stages of kidney failure, your veterinarian will work with you to offer supportive care options to keep your dog as comfortable and happy as possible for as long as possible.
What if creatinine and SDMA don't match?
The guidelines described above are great when every lab test and clinical sign matches up correctly. But what happens if your dog's creatinine value puts him or her in one stage and SDMA in another? Not all veterinary laboratories perform the SDMA test. But if the laboratory your veterinarian uses includes this test, then this scenario is possible.
Happily, the experts of IRIS have accounted for this situation and provided guidelines to follow if your pup's results are not so clear-cut.
First off, IRIS guidelines remind vets that creatinine levels can be influenced by muscle mass. So dogs that have lost significant muscle are likely to have a creatinine level that underestimates the severity of their kidney disease. If this is the case for your dog, then your veterinarian will rely on the SDMA level to decide which stage they fall into.
Other times there is not an outwardly obvious reason for the discrepancy. In that case, the IRIS guidelines recommend retesting SDMA and creatinine levels in two to four weeks. At that time, if the values still place your dog into two difference categories, they recommend assigning them to the higher stage.
What are the IRIS substages of kidney disease?
Now that you have the stages down, we will add another layer of complexity. Within each stage, dogs are also substaged based on whether they have protein in the urine (i.e. proteinuria) or increased blood pressure (i.e. hypertension in dogs).
Both proteinuria and hypertension are well-known complications of chronic kidney disease. Also, they are both "chicken and egg" phenomena. In other words, untreated proteinuria or untreated high blood pressure can BE CAUSED BY kidney disease. But they can also CAUSE progressive kidney damage. This is why it is so important to assess and treat for these conditions, and why they are part of the IRIS guidelines. Let's take a closer look at these two criteria.
Hypertension
Dogs with kidney disease should have their blood pressure checked regularly. Just like people, dogs can suffer from the "white coat effect." In other words, they have elevated blood pressure readings due to the anxiety surrounding a veterinary visit.
To accurately interpret your dog's blood pressure, your veterinarian will do everything possible to help ease your dog's anxiety. This may mean checking your dog's blood pressure first thing—before an exam or any other diagnostics. Or maybe the vet will place the blood pressure cuff, let your dog acclimate to it for several minutes, then take the reading.
IRIS recommends taking multiple readings and averaging them to help maximize accuracy. Ideally the veterinary team would take readings during different visits on different days. If this is not practical, then the team may perform the readings during the same visit. In that case, the goal is to give your dog a significant period of downtime in between readings.
Interpreting blood pressure results
The vet will interpret the blood pressure based on the following table. Note that this is based on a repeatable blood pressure (i.e. consistently getting numbers in that range, not just a one-time thing).
| Blood pressure | Interpretation |
| --- | --- |
| <140 mmHg | normal |
| 140-159 mmHg | prehypertensive |
| 160-179 mmHg | hypertensive |
| >180 mmHg | severely hypertensive |
Proteinuria
In addition to keeping fluid and electrolytes within the body, properly functioning kidneys should also prevent protein from leaking into the urine and leaving the body. Losing significant protein within the urine is not normal. But it is not always a sign of kidney disease.
The most common cause of protein within the urine is actually a urinary tract infection (i.e. UTI in dogs). If your dog has a UTI, he or she will have increased white blood cells and red blood cells in the urine. These cells are made of protein, hence the proteinuria.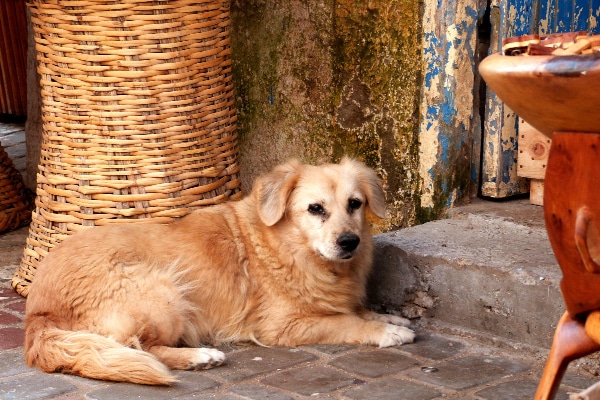 However, significant protein in the urine without any evidence of an infection, blood, or inflammation is much more concerning. This type of proteinuria, known as renal proteinuria, signifies that the filtering portion of the kidney (i.e. the glomerulus) is not working properly.
All dogs with chronic kidney disease should be screened for the presence of protein in their urine. Your veterinarian will first perform a urinalysis. If the urinalysis indicates proteinuria, your vet will next try to determine if this protein could be due to blood or bacterial infection. Once a UTI is ruled out, your vet will likely recommend a more specific test to quantify the amount of protein being lost. This test is known as a urine protein to creatinine ratio test, or UPC test for short.
Your vet will use the results of this test to determine if your dog needs oral medication to decrease protein loss into the urine. This is important since continued protein loss leads to progressive kidney damage.
Interestingly, the amount of protein lost in the urine can actually decline as renal dysfunction worsens. So proteinuria may be a less frequent finding in dogs that are in Stage 3 or 4 chronic kidney disease.
Interpretation of UPC results
Your vet will use the following table to interpret your dog's urine protein to creatinine (UPC) results.
| UPC | Interpretation |
| --- | --- |
| <0.2 | not proteinuric |
| 0.2-0.5 | borderline proteinuric |
| >0.5 | proteinuric |
How does kidney disease stage dictate treatment?
Once your vet assigns your dog a kidney disease stage and substage, it is time to think about treatment. You know that your dog is special and unique. Fortunately, IRIS knows that too. They provide guidelines on treatment for the different stages. But they make an important note that these are merely recommendations that your veterinarian can use to tailor the final treatment plan to your dog's unique situation.
All these treatments for chronic kidney disease are either aimed at slowing the progression of disease or improving your dog's quality of life. During Stages 1 and 2, most dogs do not have any signs of illness. So treatments the vet initiates during this time focus on preserving kidney function and slowing disease progression.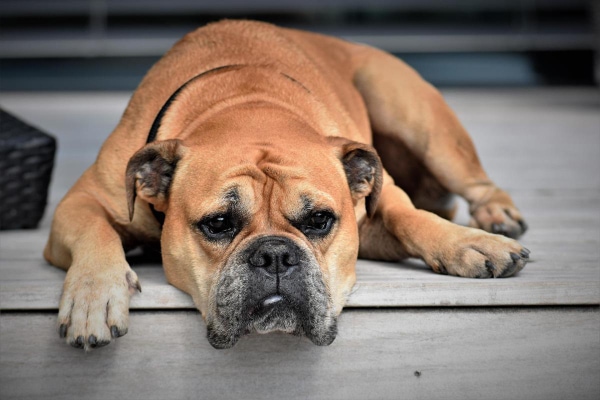 In the later stages, treatment shifts to combine both types of treatments—those that slow progression and those that improve signs of illness to support quality of life.
Regardless of the stage, it is vitally important that dogs with kidney disease always have free access to fresh water. Otherwise, the specific stage-related management recommendations are:
Stage 1
Avoid any medications known to be hard on the kidneys
Check for any treatable conditions like kidney infections (i.e. pyelonephritis in dogs) or stones within the urinary tract
Monitor for high blood pressure and protein loss in the urine
Visit your veterinarian promptly for any illness that might lead to dehydration so the vet can correct dehydration prior to it causing additional kidney damage
Stage 2
All the recommendations for Stage 1, plus:
Consider starting a prescription renal diet (usually a lower sodium, lower phosphorus, and moderate protein diet)
Reduce phosphate intake to keep the blood phosphorus level <4.6 mg/dL
If a prescription diet alone does not reduce phosphorus, then add in a phosphorus binding oral medication to be given with meals
Stage 3
All the recommendations for Stage 2, plus:
Feed a prescription renal diet
Keep the blood phosphorus level <5 mg/dL
Treat any nausea or vomiting with anti-nausea medications
Some dogs with late Stage 3 disease may benefit from regular fluid therapy under their skin (subcutaneously) to help maintain their hydration
Treat imbalances of the acid/base status (metabolic acidosis) of the blood with oral medication if indicated
Treat anemia (i.e. low red blood cell numbers) with injectable synthetic hormone medications if indicated due to clinical signs of anemia or a PCV (packed cell volume) <20%
Stage 4
All the recommendations for Stage 3, plus:
Keep the blood phosphorus level <6 mg/dL
Consider adding in the oral medication calcitriol (may prolong survival times in some cases)
Most dogs with Stage 4 disease will benefit from regularly receiving fluids under their skin (i.e subcutaneous fluids) to help maintain their hydration
Prioritize adequate nutrition and consider assisted feeding with a semi-permanent feeding tube if indicated
Feeding tubes can also assist in maintaining hydration and can ease medication administration (see photo below)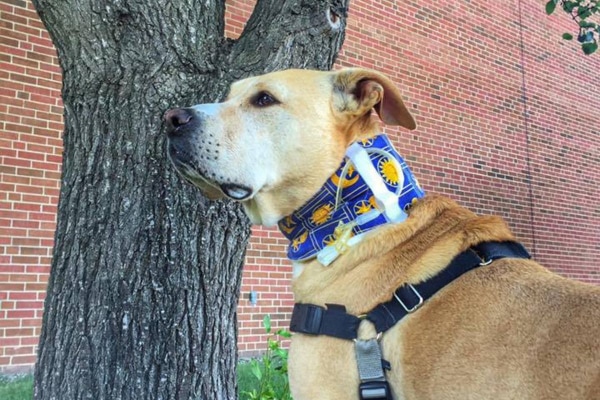 Treatment for hypertension
If your dog's blood pressure is persistently above 160 mmHg, your veterinarian will want to start treatment. This is the case regardless of what stage of chronic kidney disease your dog is currently in. Your veterinarian will work to reduce your dog's blood pressure gradually to avoid potentially dangerous drops in blood pressure that can happen with more aggressive treatment.
There are several blood pressure medications available. Your veterinarian may recommend using them individually or in combination, depending on your pup's specific situation and response to treatment.
Most dogs with chronic kidney disease who also have high blood pressure will need to remain on blood pressure medication for life. Your veterinarian will want to periodically recheck your dog's blood pressure and may adjust the dose and types of medication over time.
Treatment for proteinuria
As alluded to earlier, the first step for any dog with proteinuria is to rule out any other conditions that might be causing the protein loss. If your dog has borderline renal proteinuria, your vet won't start him or her on medication yet. However, your dog will require extra monitoring.
Once the UPC is above 0.5, IRIS recommends starting medication to treat proteinuria. Your veterinarian will likely start with a type of medication known as an ACE inhibitor. If this type of medication alone does not improve the protein loss, then your vet may want to add in an additional type of medication known as an angiotensin receptor blocker (ARB).
Like the treatment for high blood pressure, the treatment for proteinuria will likely continue for the remainder of your dog's life.
How might the stage and substage change over time?
The stages and substages are not permanent classifications and should be revised as needed based on periodic recheck laboratory testing. Chronic kidney disease is a progressive disease process and over time (hopefully a very long time) your dog's kidney values are likely to worsen as kidney dysfunction worsens.
As the values change, your dog will move up in the classification system. If your dog has either proteinuria or hypertension and medications are used to treat these conditions, then the substage classification may change as well.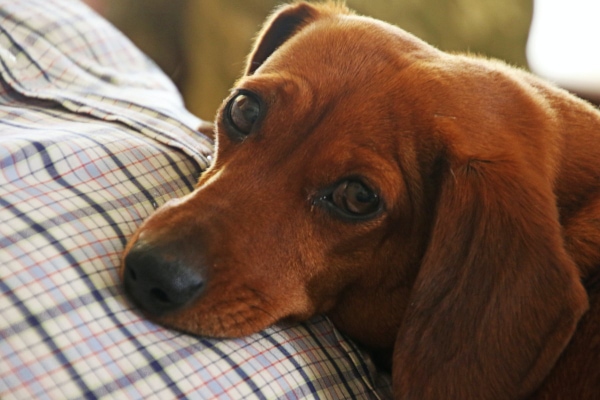 What is the prognosis for kidney disease?
Knowing that kidney failure is progressive, it is natural to wonder how long your dog might live with kidney disease. This is a difficult question to answer since the rate of progression varies significantly between individual dogs. IRIS has not provided any specific prognosis or life expectancy for each stage. But in general, you can assume that the prognosis worsens as the stages progress.
With careful monitoring and treatment, some dogs with chronic kidney disease can live for years with a good quality of life. Unfortunately, if your dog is in Stage 3 or Stage 4 at the time of diagnosis, then he or she is more likely to succumb to kidney disease in months rather than years.
An older study gave a median survival time of >400 days for dogs with Stage 1 disease, 200 to 400 days for dogs with Stage 2 disease, 110 to 200 days for dogs with Stage 3 disease, and 14 to 80 days for dogs with Stage 4 disease (end stage kidney failure). But again, this can vary from dog to dog.
Take advantage of this kidney disease roadmap
Even without looking at those survival numbers, it's understandable to feel worried if your beloved canine is diagnosed with chronic kidney disease. Being handed a new diagnosis of kidney failure is stressful. So is watching your sweet pup deal with chronic kidney disease for an extended period of time. And facing the inevitable progression of your dog's disease can feel overwhelming at times.
I hope, though, that learning about the stages of kidney disease has given you more hope than heartache. Think about the staging guidelines as your roadmap to living with a dog with kidney disease. They give you an idea of where your dog is, where he or she may be headed, and how to make the path as smooth as possible along the way.
In short, understanding the IRIS guidelines can help you navigate this journey and advocate for your dear dog. And your veterinarian can help too. Together you can use the many kidney disease management tools discussed in the guidelines to help optimize your dog's quality of life and hopefully give you more good days together.
Have you found the IRIS chronic kidney disease staging guidelines helpful?
Please comment below.