Trilostane for dogs can be a useful medication for Cushing's disease treatment and has the potential to greatly improve a dog's quality of life. Integrative veterinarian Dr. Julie Buzby explains what Trilostane is, how it works, and what you need to know when giving it to your dog.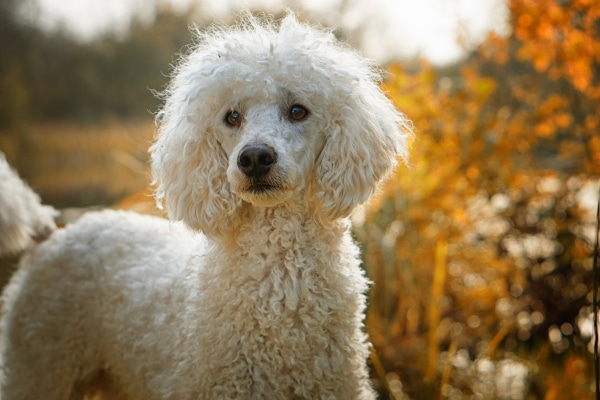 Recently, I met Zoey, an 8-year-old, female spayed Standard Poodle. Her owner had just moved to town and made an appointment with me to get established as Zoey's new vet.
In the exam room, there were a few things I immediately noted about my patient. Zoey had a pot-belly, was mildly overweight, and she didn't have the typical beautiful, curly Poodle hair. Instead, some patches of her coat looked thin and rough.
Zoey's mom told me that their previous veterinarian had diagnosed her dog with Cushing's disease about six months prior. At that time, she'd opted to monitor her beloved dog instead of pursuing treatment. However, now Zoey's mom was wondering if she'd made the right decision. Her dear dog was not as "glamorous" as she was even a few months ago, and she was spending a lot of time at her water bowl.
My client's stress was evident as she talked through Zoey's history with me. However, the worry turned to relief when I assured her that it wasn't too late to consider treatment for her dog. Then I went on to explain that I would recommend starting Zoey on a medication called Trilostane to help manage her Cushing's.
I have seen amazing improvement in my Cushingoid dog patients once I started them on Trilostane. Let's take a closer look at this drug.
What is Trilostane for dogs?
Veterinarians most commonly use the medication Trilostane to treat Cushing's disease in dogs (and more rarely, cats too). It is available as generic Trilostane or under the brand name Vetoryl® and it is approved by the FDA.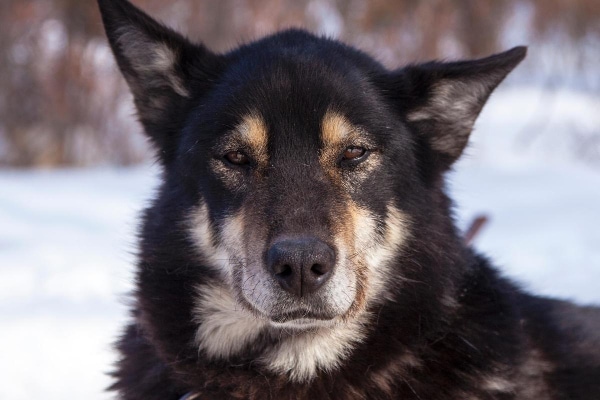 What is Cushing's disease?
Let's take a step back and talk about Cushing's disease (also known as hyperadrenocorticism). Dogs with this condition have excess amounts of cortisol (a stress hormone) circulating in their bodies. This occurs for three main reasons:
A small tumor in the pituitary gland (located in the brain) signals the adrenal glands (located near the kidneys) to produce excessive cortisol. This is called "pituitary dependent hyperadrenocorticism" or PDH.
An adrenal gland tumor is producing too much cortisol. This is known as "adrenal dependent hyperadrenocorticism" or ADH.
Taking steroids such as prednisone for dogs induces a condition called "iatrogenic hyperadrenocorticism."
Dogs with Cushing's disease often show increased thirst in dogs and increased urination. They may also have a poor haircoat, pot-bellied appearance, and pant excessively.
How does Trilostane help dogs with Cushing's disease?
In dogs with Cushing's disease, there are three main treatment options: medication, surgical removal of the adrenal gland, and radiation therapy. (To learn more about this application for radiation therapy, check out an article on the effects of radiation on large pituitary tumors which was published in The Canadian Veterinary Journal).
When it comes to medical therapy, Trilostane is the most common drug of choice for treatment of hyperadrenocorticism. This is partly because it has been shown to be effective for both pituitary-dependent (PDH) and adrenal-dependent hyperadrenocorticism (ADH).
Trilostane, a synthetic steroid, works by inhibiting enzymes in the adrenal gland. In turn, this decreases the amount of cortisol the adrenal glands produce (and therefore the amount of circulating cortisol).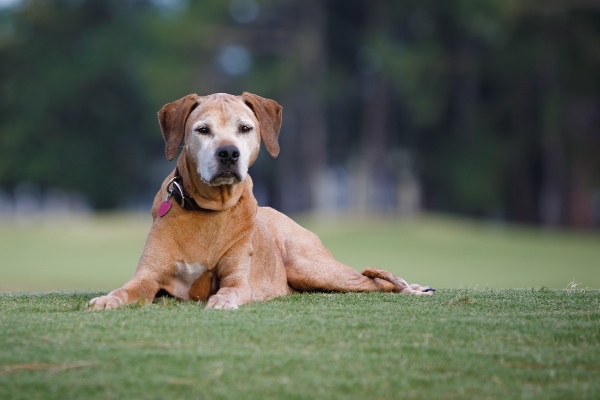 What is the Trilostane dosage for dogs?
Most commonly, veterinarians will prescribe Trilostane capsules that you can give your dog by mouth. Vetoryl (brand name Trilostane) comes in different size capsules including 5 mg, 10 mg, 30 mg, 60 mg, and 120 mg. Your vet will select the capsule size that is right for your dog's weight and symptoms.
Also, veterinarians may suggest Trilostane in compounded form. This means that a pharmacy takes the original form of the drug and makes it into a different form. In this case, the pharmacy would make it into a tablet or liquid, which the dog would take by mouth. Having a liquid option can be helpful for dogs who don't take pills well.
(As a side note, if you are struggling to get pills into your pup, check out my article on what to do if your dog won't take pills.)
Typically, your vet will recommend daily dosing of the Trilostane (i.e. every 24 hours). However, there are some cases where your dog may need it twice a day. Your vet will decide what is right for your dog.
Dogs need to take Trilostane every day in order for it to work properly. It is a short-acting drug, which means that the effects of it only last for a brief period of time if not given regularly. Additionally, you should give Trilostane with food. It can cause nausea if given on an empty stomach.
Every dog and case of Cushing's disease is different. Therefore, it is very important to work closely with your veterinarian and follow his or her directions when giving Trilostane to your dog.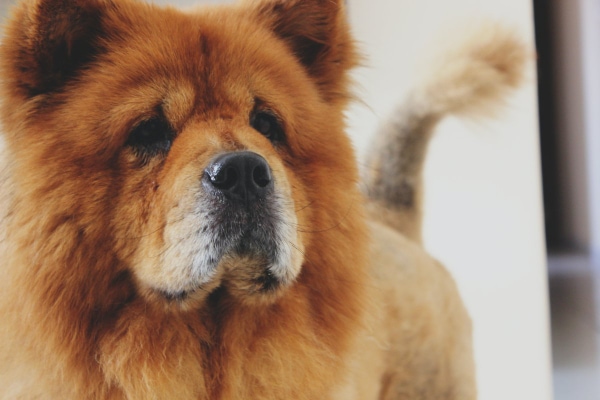 Is compounded Trilostane effective?
Before we go any further, I want to briefly talk about compounded Trilostane. While it is usually safe and effective, some veterinarians think it might not work as well as Vetoryl. This is because during compounding, the pharmacy will break down the Vetoryl capsule to make the new form.
Therefore, it is difficult to know for sure that the same amount of Trilostane is in every compounded tablet or syringe of liquid. Since Trilostane affects hormone levels, it is very important that every dose is accurate.
However, sometimes the compounded medication is necessary. For example, for dogs who can't or won't take capsules, the compounded Trilostane liquid might be the only option. Also, compounded Trilostane can sometimes be more cost effective than brand name Vetoryl. This can be a way for a dog parent to provide Trilostane to their dog that they otherwise would find more difficult to afford.
The good news is that as veterinary medicine has continued to advance, so have compounding practices. So the efficacy of compounded Trilostane may not be as much of a concern as it used to be. If you prefer or need to have your dog's Trilostane compounded, please discuss it with your veterinarian and only use a trusted pharmacy.
What if I miss a dose of my dog's Trilostane?
In order for Trilostane to be most effective, it is important to give it on a regular schedule. This means giving it every day at the same time of day (usually in the morning).
However, sometimes accidents happen and you might forget a dose of Trilostane. In that case, you can typically give it to your dog as soon as you remember. However, if it is close to the time that the next dose is due, skip the missed dose and give the next dose at the regular time. If you are unsure if it is too close to the time of the next dose, contact your veterinarian for advice.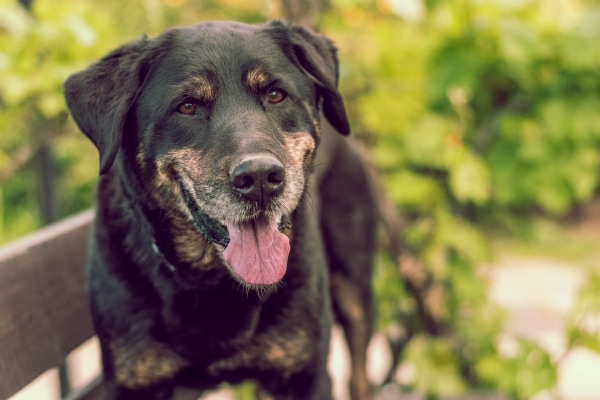 How quickly does Trilostane work?
One of the great things about Trilostane is that most pet owners notice a difference in their dog's behavior within one to two days. They may observe that their dog isn't drinking quite as much water anymore. This also means that the dog would not be urinating as excessively either. Some dog parents also notice that their dogs seem to pant less often than before.
Studies with Vetoryl have indicated that cortisol levels begin to lower and return to normal within 14 days of starting the Vetoryl. So if your dog is taking Trilostane regularly, hopefully the Cushing's symptoms will continue to improve even more. However, every dog will respond to Trilostane differently. This means sometimes the positive effects of Trilostane may take a bit longer to show up.
What are the side effects of Trilostane?
Since Trilostane is a short acting drug, most treated dogs tolerate it fairly well. It is also considered to be fairly safe when the veterinarian's directions are followed closely. The most common side effect of using Trilostane for dogs is nausea. You can usually avoid this issue by giving the Trilostane with food. The other common side effects include:
Decreased appetite
A lethargic dog (decreased energy)
Vomiting
Diarrhea
Weakness
Typically, dogs only experience these more minor side effects during the first day or two of starting the medication. However, if they persist or worsen, please contact your veterinarian immediately.
Some dogs can be allergic to Trilostane. Signs of an allergic reaction include swelling of the face, difficulty breathing, or itching. If this happens, please call your veterinarian immediately and do not give any more Trilostane.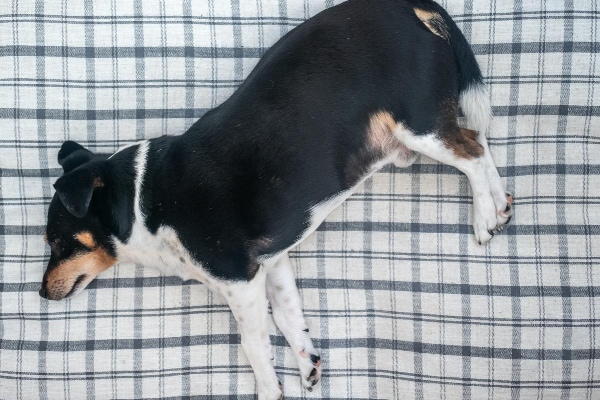 Serious side effects
The most concerning potential side effect is called an Addisonian crisis (hypoadrenocortism). Essentially, Addison's disease in dogs is the opposite of Cushing's disease—low circulating levels of cortisol and other hormones produced by the adrenal glands. In rare cases, an Addisonian crisis may occur if Trilostane decreases the adrenal gland hormone production too much. This can lead to destruction or rupture of the adrenal gland.
This damage could cause your dog to go into shock, which can be life threatening. Signs of an Addisonian crisis include any of the signs mentioned above plus:
Severe depression
Confusion
Collapse
Bloody diarrhea
Pale/white gums
If you have any reason to suspect that your dog is experiencing an Addisonian crisis, please call your veterinarian immediately or head to the nearest emergency hospital for an emergency vet visit.
Any precautions or drug interactions?
While I mentioned earlier that Trilostane is generally considered to be safe, there are a few situations where it should be avoided. First, Trilostane should not be used in dogs who are pregnant or nursing. Since Trilostane affects hormones, this could cause miscarriages or serious side effects in puppies.
Also, Trilostane should be used with caution in dogs who have liver disease in dogs or liver failure. This is because the liver is responsible for metabolizing Trilostane. Finally, dogs who are allergic to Trilostane should not take it either.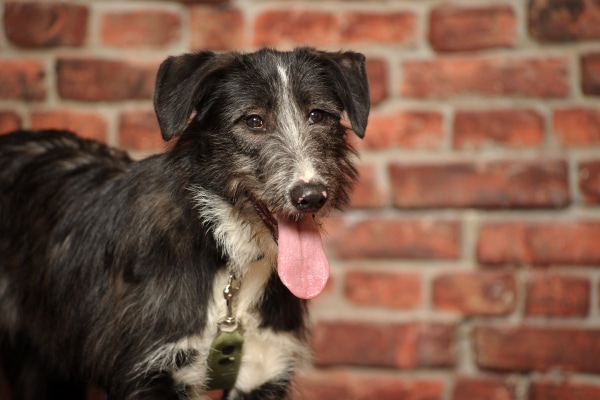 Additionally, there are a few drugs that your dog should not take at the same time as Trilostane. The drugs listed below can interact with Trilostane and cause serious side effects.
ACE inhibitors—medications like enalapril or benazepril that vets may use to treat heart disease in dogs, hypertension in dogs (i.e. high blood pressure), or some kidney problems
Potassium sparing diuretics—drugs like spironolactone that are also useful in heart disease treatment
Potassium supplements
Ketoconazole—an anti-fungal medication
Aminoglutethimide— a medication sometimes used in dogs with PDH Cushing's
Mitotane—another drug used to treat Cushing's disease
If your dog has been on any of these medications before or is currently on them, please let your veterinarian know prior to starting Trilostane. It is important to tell your veterinarian about any other drugs, vitamins, or supplements that you are giving your dog to avoid possible interactions any time your dog is starting a new medication.
Does my dog need any special monitoring after starting Trilostane?
Since Trilostane affects hormone levels, regular monitoring is important in order to ensure that it is working properly and that the dog isn't taking too high of a dose.
Usually, within 10 to 14 days of starting Trilostane, your vet will want to re-examine your dog to evaluate the clinical signs. He or she will also typically perform an ACTH stimulation test at this time.
This is also one of the tests your veterinarian may have used to initially diagnose your dog with Cushing's disease. It looks at the body's response to an injection of ACTH, the hormone that normally stimulates cortisol production. Based on the results of this test, your veterinarian can determine if the Trilostane is keeping the cortisol at the appropriate level.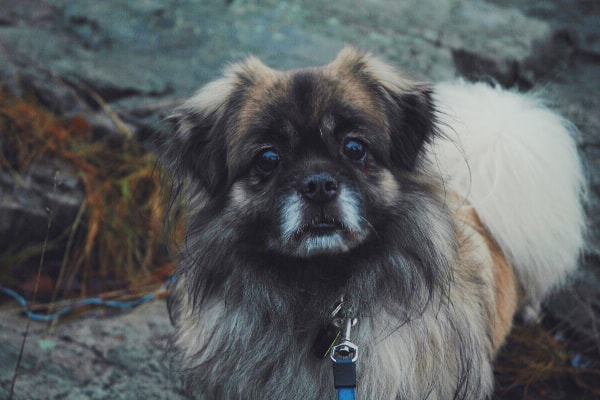 If your veterinarian adjusts your dog's Trilostane dose, he or she may recommend running another ACTH stimulation test 10 to 14 days later. This will probably happen after every dose adjustment. Also, if your dog begins to show any side effects or abnormal behavior, your veterinarian may also recommend an examination, ACTH stimulation test, and/or other possible diagnostics.
Once your dog is regulated on Trilostane and has been at a constant dose, your vet may recommend re-examination and retesting 30 days later, then 90 days later. After that, your vet may want to see your dog every three to six months for further monitoring.
This is one possible monitoring plan, but it is important to realize that your veterinarian may suggest a different test or testing schedule based on your dog's clinical signs and the Trilostane dosage. It is important to follow your veterinarian's recommendations closely in order to ensure the Trilostane reaches its full potential for your dog while also being as safe as possible.
Zoey's happy ending
After discussing how Trilostane works, the cost, and the monitoring required, my client decided to pursue Trilostane for Zoey. I started her on the medication that day. Ten days later, I saw Zoey for her first recheck exam and ACTH stimulation test. She was drinking normal amounts of water and seemed more relaxed. Her mom was thrilled that she was back to her old self again.
Zoey's recheck showed that her cortisol levels were improving already. Her mom cried with relief! She could not believe the difference the Trilostane was making. So, we kept Zoey on the same dose and continued to monitor her as described above. With each recheck, the gorgeous Poodle was improving and her blood work was closer to normal. Both Zoey and her mom seemed so relieved!
Give your dog more good days with Trilostane
I understand that it can feel overwhelming when your dog is first diagnosed with Cushing's disease and you are looking at the potential of life-long medication and periodic monitoring. This probably isn't what you pictured for your dog. However, I am here to tell you that there is still a lot of room for hope. Trilostane might be just the ticket to improve your dog's quality of life (and indirectly yours, too).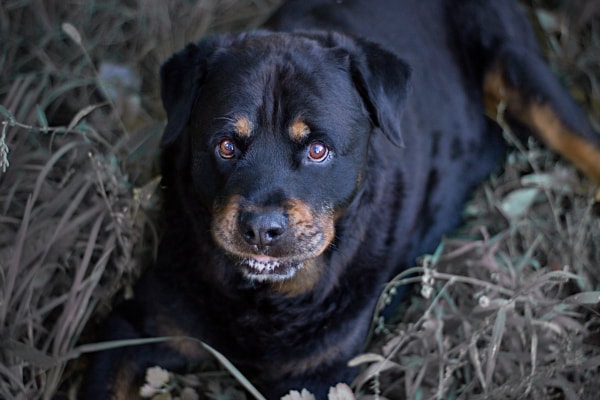 Yes, like any drug it does have the potential for some side effects. Yes, you do need to be able to commit time and money to daily medications and monitoring. But the benefits of it can be amazing. It can potentially give your dog more good years with you, which means more memories, more smiles, and more joy. So, if your dog has Cushing's disease and you are on the fence about starting a medication, please have an open conversation with your vet about whether Trilostane (or a different medication) could be right for your dog.
Has your dog been treated with Trilostane for Cushing's disease?
Please share your experiences below.