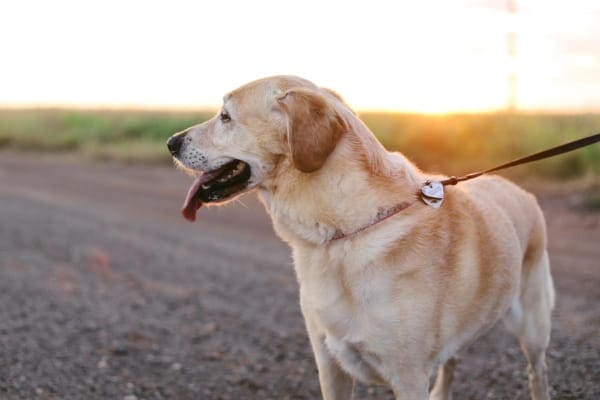 Every day you're bombarded with advice about nutrition, fitness, diet, vitamins, and supplements—plus it seems like the advice is always changing. In a world saturated with all things health and wellness, how do you know who to listen to and what products are worth your time and money? It's hard to decide for yourself, much less your beloved senior dog. Dr. Julie Buzby, integrative veterinarian and founder of Dr. Buzby's ToeGrips®, shares collective thoughts from the veterinary community about joint supplements for dogs so you can wade through the marketing hype and choose products that will improve your dog's mobility, happiness, and overall well-being.
Your beloved dog is getting older. She's not as quick getting out the door, she naps a little more frequently, and she moves with a bit more caution and care. This isn't too surprising. Even though age is not a disease, dogs usually slow down as they age. Arthritis settles into their joints, frequently causing joint pain.
If your dog shows signs of joint pain, there are thousands of products and treatments out there that claim to minimize discomfort and restore vitality. The truth is many of those products lack any real health benefit for your dog—and may even harm your dog if used improperly.
So today, I want to share my thoughts on joint supplements for dogs. In my experience, they can be a vital part of your dog's treatment plan for joint pain. It's important for you to know how to read a supplement label.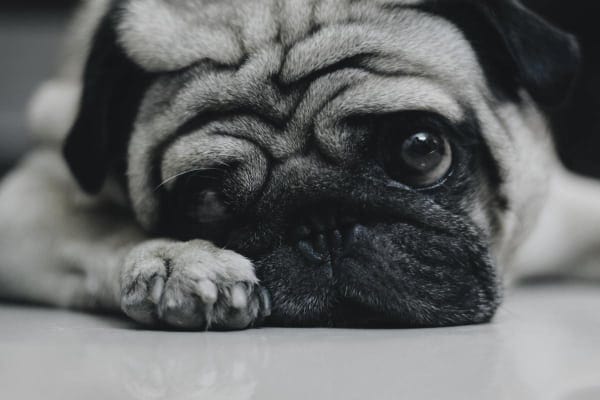 First, I'll share how supplements work and then name eight supplements I most commonly recommend for my senior patients.
How do joint supplements work?
To understand how supplements work, a basic understanding of anatomy will be helpful—as well as knowing the causes of joint pain. We'll also discuss why commonly prescribed medications may work best in "synergy" with supplements to help your dog live her best life now.
Joint anatomy in dogs
Joints are formed between two or more bones, the ends of which are lined with layers of cartilage to act as shock absorbers, provide a smooth surface for joint "gliding," and transfer forces in the joint to prevent injury. Cords of semi-flexible connective tissue called ligaments help stabilize most joints like your dog's knees. Ligaments connect bone to bone (and function to "hold" joints together), while tendons connect muscle to bone and are not a part of joint anatomy. There are several different types of joints in the body, and their structure correlates to their function.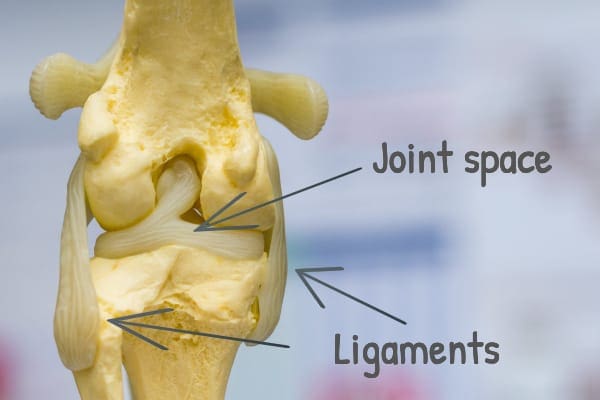 Causes of joint pain in dogs
Joint disease can affect dogs of any age, but several underlying conditions make some dogs more susceptible to joint pain later in life.
Genetics: Dogs can inherit genes that negatively affect the development of joints, causing early-onset joint pain and discomfort.
Traumatic injuries: Traumatic injuries like a torn ACL in dogs or a ligament tear in the dog's knee can cause inflammation and biomechanical changes, which cause limping and severe pain.
Wear-and-tear: There is also joint wear-and-tear as your dog ages. Cartilage in the joint spaces tends to wear down faster than the body can replace or repair it. This can cause further joint inflammation and eventually lead to osteoarthritis.
Common medications for joint pain
Depending on your dog's diagnosis, your veterinarian may recommend any number of treatments. Non-steroidal anti-inflammatory drugs (NSAIDs) are commonly prescribed because they target the inflammation associated with most joint diseases.
Related article: How to Relieve Arthritis Pain in Dogs
I've run across owners who don't want to give pain meds because they will only "mask the symptoms." While it's true these medications cannot reverse arthritis, they are effective at managing the pain. Even if you choose surgical correction, over time, arthritis will return.
While NSAIDs are effective at relieving your dog's pain, they are only a part of the multi-modal management of pain and mobility for aging dogs. Your dog may act years younger after starting an NSAID (and I commonly prescribe them because they help dogs feel so much better), but what your dog also needs is a little help in repairing and rebuilding cartilage.
Enter joint supplements…
8 joint supplements to consider for dogs
In combination with NSAIDs, your vet may recommend a joint supplement to ease your dog's discomfort. Joint supplements have protective effects on the joints by addressing inflammation and contributing to cartilage repair and regeneration. Supplements can also help slow the progression of cartilage breakdown and can have other remarkable effects throughout the body.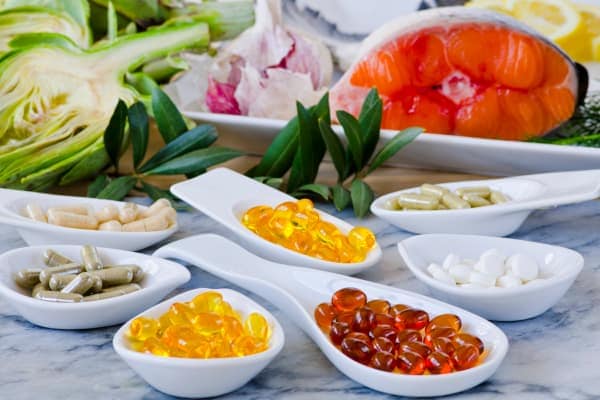 One important thing to note is that unlike NSAIDS, which can work overnight, joint supplements usually take four to eight weeks of use before reaching their full effect. Happily, they tend to have fewer side effects than most prescription pain medications for dogs.
Here are eight joint supplements for dogs you should consider discussing with your veterinarian:
1. Glucosamine/chondroitin
Glucosamine and chondroitin sulfate are the two most common active ingredients in hip and joint supplements for dogs. They are complex sugars called glycosaminoglycans (GAGs), one of the naturally occurring building blocks for cartilage in your dog's body. They also inhibit the production of cartilage-destroying enzymes and inflammatory molecules that can hurt your dog's joints and soft tissues.
Glucosamine and chondroitin protect existing cartilage by keeping it flexible and elastic. They are an integral part of the biochemical pathways in your dog's body that are necessary to make new cartilage.
Glucosamine is in short supply when dogs have injuries and arthritis, so supplementing these elements may improve healing time. GAGs can also form a protective layer on the inside of your dog's intestines and urinary bladder so that she is less susceptible to infection, toxins, and inflammation.
Supplemental glucosamine comes from the shells of crustaceans and bone meal in meat-based diets. Supplemental chondroitin can only come from animal cartilage, which makes it more expensive than glucosamine sources. It is essential to know the sources for GAG supplements because it will affect how your dog's body absorbs GAGs. If the glucosamine and chondroitin are not harvested from optimal sources, your dog may not absorb the amount necessary to receive the health benefits.
2. Green lipped mussel (GLM)
Green lipped mussel is a shellfish that comes from New Zealand and is rich in GAGs like glucosamine and chondroitin. According to some studies, green-lipped mussel has an anti-inflammatory effect due to its ability to inhibit inflammatory mediators. It can also help with pain relief for dogs with osteoarthritis. This effect is further amplified when used in combination with other elements like deer velvet antler. The many virtues of green lipped mussel for dogs are the focus of next week's blog.
3. Methylsulfonylmethane (MSM)
Methylsulfonylmethane is a compound present in small portions of foods like grains, eggs, fruits, and vegetables. The MSM available in joint supplements contains sulfur that is more biologically active than what is found in regular dog food.
Sulfur is a critical element utilized by intestinal bacteria to produce methionine, which is an essential amino acid. Methionine:
Prevents damage to the liver
Produces melatonin which helps your dog fall asleep
Contains anti-inflammatory and pain relieving properties
Contributes to the formation of new cartilage
4. Deer velvet antler
Deer velvet antler is an element of traditional Chinese medicine that comes from the newly developed antler of a deer or elk. It is humanely collected from the deer, who goes on to live a normal life.
Deer velvet has been used in medicine for over 2000 years and provides a natural, holistic treatment for various chronic pathological conditions. It is the only quality renewable source of glucosamine, chondroitin sulfate, collagen and hyaluronic acid, so it's no surprise that it was shown to provide pain relief from osteoarthritis in dogs in a scientific study. Deer velvet also boosts the immune system's ability to fight infection.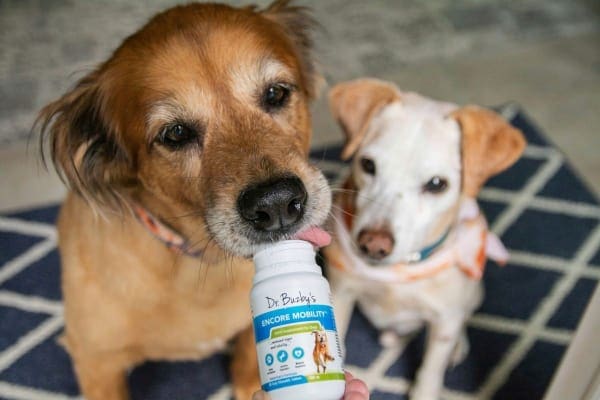 I believe so strongly in the value of this ingredient, that I import my own brand of supplement called Dr. Buzby's Encore Mobility Joint Supplement, which contains both deer velvet antler and green lipped mussel, both sourced from New Zealand. This combination of ingredients is formulated into a highly palatable, chewable tablet given as a dog treat. It is highly effective in helping dogs with arthritis and joint pain, but also helps renew my patients' "vim and vigor."
The benefits of Encore Mobility, a supplement that contains both deer antler velvet and green lipped mussel
The infographic below illustrates seven benefits found in Encore Mobility joint supplement for dogs. This natural supplement pairs deer velvet with green lipped mussel for a powerful combined effect.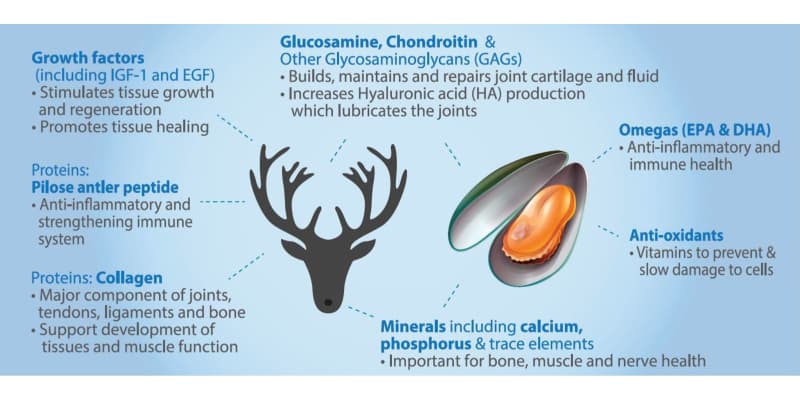 Related article: The Best Supplement for Joint Pain in Dogs Is Not Just About Joints
5. Turmeric/curcumin
Turmeric is a root related to the ginger family known as a flavoring and coloring agent in food. Curcumin is the active compound in turmeric and is a supplement in human medicine for painful and inflammatory conditions. In human studies, it protects against stomach, skin, and colon cancers. Turmeric also helps protect kidneys from damage due to toxins. When applied to tumor cells in a lab setting, it has been shown to stop the replication of tumor cells.
There are only a few studies available that discuss the benefits of turmeric and curcumin in dogs. However, one study published in Research in Veterinary Science in 2016 demonstrated that the anti-inflammatory effects of curcumin helped dogs with arthritis-associated pain.
6. Hyaluronic acid
Hyaluronic acid is also a type of glycosaminoglycan (GAG), but it has a larger molecular size than glucosamine or chondroitin. It is the main component of synovial fluid—a highly viscous liquid that helps to lubricate joints.
Hyaluronic acid is vital in wound healing and makes cartilage more resilient to wear and tear by coating the tissue.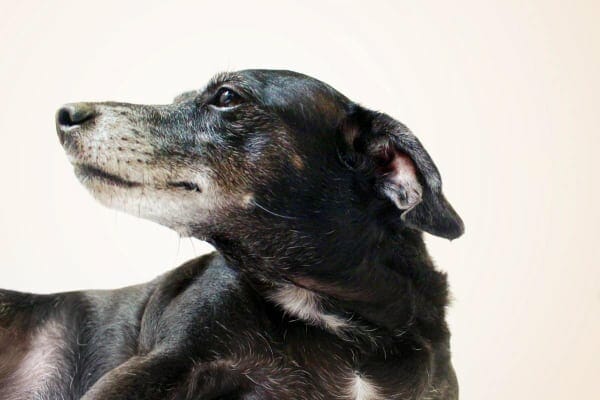 As dogs age, the concentration of hyaluronic acid in the body decreases and makes dogs more susceptible to joint pain.
This explains why older dogs with skin wounds take longer to heal than younger dogs. Topical ointments containing hyaluronic acid are useful in a variety of skin conditions. One study published on the National Institute for Biotechnology Information's website found significant improvement of joint pain when the joint spaces received direct injections of hyaluronic acid in arthritic dogs with hip dysplasia. This technique has been utilized in racehorses for decades, and is also now commonplace in human medicine.
7. Omega fatty acids
Fatty acids are essential components of the cells in your dog's body. Omega-3 fatty acids have numerous health benefits, but the body does not naturally produce them. Instead, your dog's diet must provide them. This is why they are called "essential fatty acids."
Most commercial dog foods have low quantities of omega-3s, and they may be damaged in the process of manufacturing the food, which typically happens at high temperatures. So your dog may need an additional omega-3 supplement.
Fish oil is a terrific source of two omega-3 fatty acids: eicosapentaenoic acid (EPA) and docosahexaenoic acid (DHA). (And yes, fish is better than a plant-based source, like flax seeds.) EPA and DHA reduce inflammation that affects soft tissues such as the intestines, the urinary bladder, and specifically the joints. Also, as cited by the VCA hospital's article on fish oil, these fatty acids also promote heart health and may reduce the size of tumors via cell differentiation.

Years ago, two scientific studies suggested that dogs with chronic osteoarthritis who were fed omega-3-fatty acid-supplemented diets demonstrated improvement in their pain level and arthritic conditions. I've been a fan ever since and recommend it for virtually every one of my patients.
Like most supplements, fatty acids come in a variety of forms—chews, liquid, and capsules. But unlike most supplements, storage conditions matter a lot. Be sure to store the bottle properly, preferably in the refrigerator. Light, heat, and air can oxidize fatty acids, causing harmful free radicals to form, which gives the product a rancid, fishy smell. Always store Omega 3s at temperatures less than 80 degrees.
Nordic Naturals is the brand I recommend to my clients. This ethical company makes the Nordic Pet Collection, featuring Omega-3 Pet™ which comes in liquid and soft gel capsules. These supplements are formulated from EPA and DHA harvested from cold-water fish—specifically wild anchovy and sardines.
8. CBD
Cannabidiol, or CBD, is a derivative of the Cannabis or hemp plant. CBD does not contain the psychoactive ingredient known as THC which is toxic for dogs.
CBD oil has become very popular recently for its use in supplements that alleviate pain, inflammation, and anxiety in dogs. Most of the research on CBD surrounds human medicine and its use for pain relief, glaucoma, seizures, and chemotherapy side effects.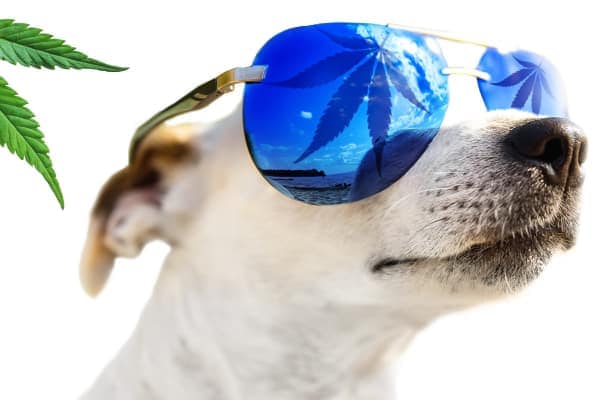 There are very few studies that have proven the same benefits for dogs. Veterinary schools like Colorado State University, Cornell University, and the University of Florida are studying CBD and its use for dogs with seizures and arthritis pain.
There is abundant anecdotal evidence to suggest that CBD can be effective when used for dogs with anxiety and arthritis pain. However, I think the jury is still out on the safety aspect. Always use CBD under your vet's supervision since there is a risk of side effects.
Joint supplements for dogs can make a world of difference
Joint supplements not only amplify the pain-relieving effect of NSAID medications, but they also have fewer side effects and may decrease the amount of medication necessary to relieve inflammation. When I meet a new patient who has come to see me for acupuncture to address joint pain, the very first thing I do is start that dog on a joint supplement, sometimes a combination of them.
There are many joint supplements available on the market to help your dog live a happier life, so talk with your veterinarian about their recommended products for your furry friend.
Keep in mind many of the best supplements will have a combination of the above ingredients. This way, you don't have to give your dog so many products every day.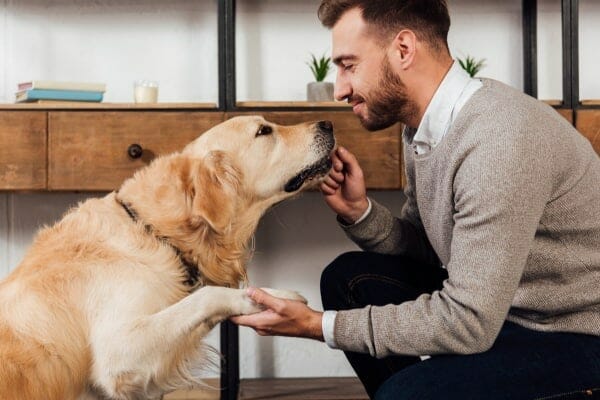 However, remember the principle of multi-modal pain and mobility management for senior dogs. Most of my patients are on a "cocktail" of supplements plus traditional western medications. This is because they work together to provide a syngergistic effect and maximum comfort to boost quality of life. Talk to your veterinarian about what's best for your dog.
Save 10% on Encore Mobility™ Joint Supplement for Dogs
Give your dog more good days. Use promo code HAPPY to save 10% on Encore Mobility.