There are more ways than ever to provide natural pain relief for dogs. So whether you are looking for supplements, therapies, or other holistic options to help put the spring back in your senior dog's step, you have come to the right place. Integrative veterinarian Dr. Julie Buzby lists and explains her top 13 methods for natural pain relief for dogs. With all these choices, you are sure to find something that works for your dear dog.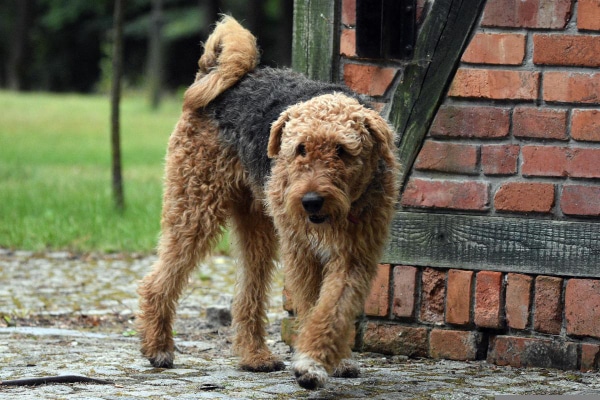 The close bond we share with our dogs makes it particularly heartbreaking when they are in pain or unable to do the things they once loved. It is easy to feel lost, helpless, or overwhelmed.
All of this was true for my client and his dog Nickey, an 8-year-old female Airedale. Nickey used to love competing in dog shows and agility with her dad. But recently she had started slowing down. Her energy was decreasing, arthritis was starting to set in, and she was becoming stiff and sore. It seemed her agility days might be coming to an end.
My client explained that he wanted to help Nickey get back to doing the things she loved. Since he was hoping to avoid prescription pain medications, he asked me about natural pain relief for dogs. As a holistic veterinarian, I was more than happy to run through my top 13 dog natural pain relief options with him. And I'd like to share my list with you as well.
But first, let's get a common understanding of what pain looks like and why a dog might be in pain.
How do I know if my dog is painful?
While our dogs can do many things, there is one thing that no dog can do—talk. As pet parents, it would be much easier if our dear dogs could tell us what's wrong and what hurts. But since they can't, it is our job to closely monitor for signs a dog is in pain.
Pain can look different depending on the dog's personality and pain tolerance. Some common signs to watch for include:
Limping
Decreased appetite
Whimpering/crying out (especially if the affected area is touched)
Excessive licking or chewing of an area
Decreased energy
Drainage or discharge from affected area
Hiding or withdrawing from the family
Becoming aggressive
Holding the ears back or grimacing
Hunched or abnormal posture
Difficulty getting comfortable to sleep or rest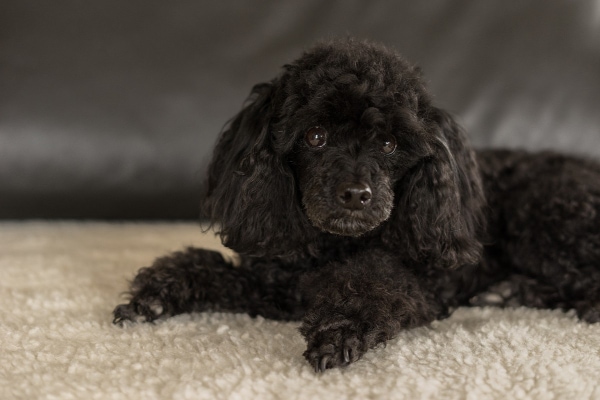 Which conditions can cause pain?
A painful dog isn't necessarily going to show all the symptoms on the list above. Signs of discomfort also depend heavily on what condition is causing your dog to be in pain. For example, a dog with abdominal pain from pancreatitis in dogs is likely to have a hunched posture and poor appetite. But he or she probably isn't going to be limping or obsessively licking the foot like a dog who ripped a nail off.
For our older dogs, age can catch up to them. Just like older humans, they are predisposed to more potentially painful diseases. Plus, they are more likely to suffer from chronic pain such as arthritis pain and pain from cancer like osteosarcoma in dogs.
But senior dogs aren't the only ones who might need pain relief. Dogs of any age can experience illness, pain, and inflammation. While I can't possibly list every disease that is painful for dogs, a few of the more common ones are:
If your dog is suffering from one of these conditions or a different painful problem, it is important to quickly get him or her some relief. In some cases this may come in part or in whole in the form of one of my 13 natural pain relief options for dogs.
13 ways to provide natural pain relief for dogs
Before jumping in, I do want to make two things very clear:
It is always best to talk to your vet when you think your dog is in pain. Your vet can help you determine if natural pain relief is right for your dog, and if so, which options are best. Not every natural pain relief method is right for every condition or every patient.
Sometimes a dog may also need "non-natural" pain relief to control his or her pain adequately. This may involve using non-steroidal anti-inflammatories (NSAIDs), gabapentin for dogs, tramadol for dogs, amantadine for dogs, or other medications. Or the dog may need an orthopedic surgery, dental procedure, or other intervention or treatment.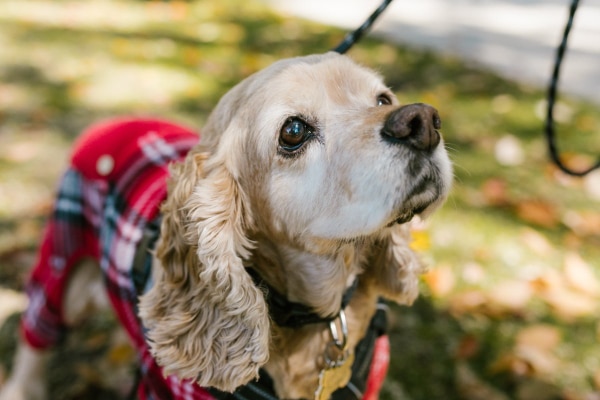 With those two warnings in mind, let's dive into the natural pain relief options.
#1. Green lipped mussel
Green lipped mussels are only found along New Zealand's coastline and have been used by the indigenous Maori people of New Zealand for centuries. Recently, green lipped mussel has become popular with veterinarians and dog owners as a supplement because of its natural anti-inflammatory properties.
These mussels are a dream-come-true for dogs struggling with joint pain from osteoarthritis in dogs, luxating patella in dogs, hip dysplasia, or other conditions.
Reducing pain and inflammation
Being naturally rich in omega-3 fatty acids, green lipped mussel for dogs helps reduce inflammation and support immune health. More specifically, it contains two important omega-3s—eicosapentaenoic acid (EPA) and docosahexaenoic acid (DHA). These substances reduce pain and inflammation by preventing the body from producing "inflammation and pain signals." Interestingly, this is actually the same way non-steroidal anti-inflammatory drugs (NSAIDs) work.
While I use and recommend NSAIDs for my own dogs and my patients, the downside is that they can occasionally have detrimental side effects. Particularly when used for long periods of time, NSAIDs can negatively affect the kidneys, liver, and stomach. However, green lipped mussel has minimal side effects, which makes it a safer anti-inflammatory for some dogs.
Repairing and supporting joints
In addition to its anti-inflammatory effects, green lipped mussel can also help support the joints. It provides the building blocks needed to repair cartilage and increase joint lubrication. Plus, its vitamins and minerals help slow down damage to cells and promote overall joint health.
With all these amazing properties, green lipped mussel is a no-brainer choice for dogs with arthritis and other joint problems.
#2: New Zealand deer velvet
Another one of the best natural pain relief options for dogs comes from New Zealand too—New Zealand deer velvet.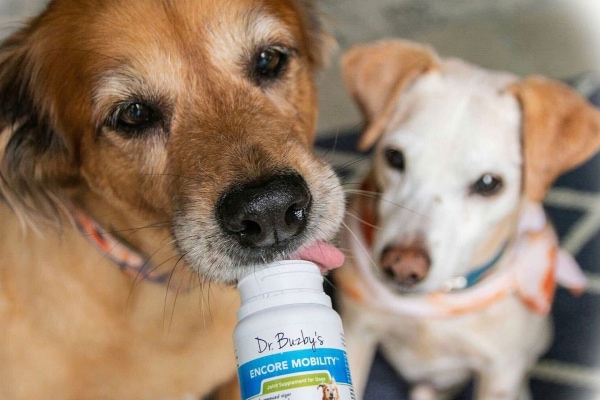 Before we get into the wonders of deer velvet, let me clear up a bit of terminology. "Velvet" is the term for the immature stage of growth of an antler. Contrary to what you may think, it actually refers to the whole antler, not just the fuzzy covering of the antler.
Normally, as the antler matures, it will harden and change texture until it eventually falls off (i.e. sheds). However, for the purposes of creating a supplement or medication, it is also possible to humanely harvest the velvet antlers using local anesthetic.
Deer velvet has been successfully used in Chinese medicine for over 2,000 years. Among other things, it is an excellent natural remedy for a variety of joint-related issues.
One of the unique components of deer antler velvet is insulin-like growth factor 1 (IGF-1). IGF-1 is responsible for the rapid growth of a deer's antlers (which have a large cartilage component), so it makes sense that it can also promote cartilage growth and help with joint repair. Plus, deer antler velvet is chock full of other joint-support ingredients such as omega-3 fatty acids, hyaluronic acid, glycosaminoglycans, chondroitin sulfate, and glucosamine.
Deer velvet supplements for dogs can:
Reduce pain and inflammation of the joint
Promote tissue health and healing of tendons and ligaments
Support the immune system
Provide cognitive support for dogs with canine cognitive dysfunction
Support the adrenal glands (i.e. paired organs near the kidneys which help the body respond to stress)
Increase red blood cell production
Promote wound healing
Help with fracture repair
Promote cardiovascular (i.e. heart) health
As you can see, there are many reasons New Zealand deer velvet is an excellent at-home natural remedy for your dog.
Green lipped mussel + deer velvet = Encore Mobility
As wonderful as green lipped mussel and New Zealand deer velvet are by themselves, they are even better together. My favorite supplement, Dr. Buzby's Encore Mobility™ hip and joint supplement, is made from a veterinary formula of these two super ingredients. Encore Mobility is a 100% natural supplement that soothes stiff joints, improves comfort, reduces pain, and renews vigor and vitality.
Plus, it is safe for dogs, has no known side effects, and dogs love the taste! Don't just take my word for it, though. You can also read our Encore Mobility testimonials from dog parents around the world.
Save 10% on Encore Mobility™ Joint Supplement for Dogs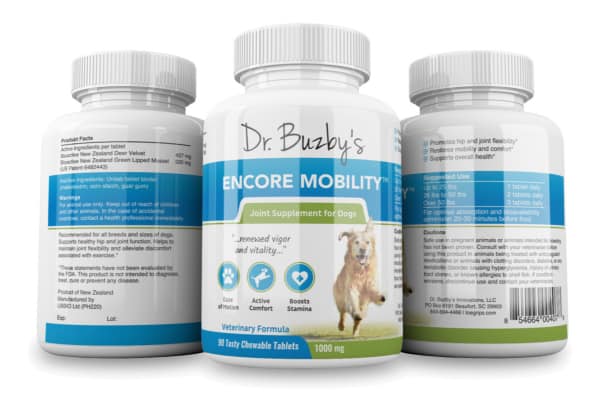 Give your dog more good days.
Use promo code HAPPY to save 10% on Encore Mobility.
#3. Omega-3 fatty acids
I mentioned Omega-3 fatty acids for dogs when we were talking about green lipped mussel and deer velvet. But these fatty acids are so important and helpful that I think they also deserve a section of their own.
Omega-3 fatty acids are known as "essential" fatty acids because dogs are unable to synthesize them. Instead, they must consume sufficient quantities of omega-3 fatty acids to keep their body functioning correctly. Dog food tends to contain some omega-3s, but not always enough to be beneficial.
In order to boost the amount of omega-3s a dog is receiving and cash in on their many benefits, dog parents may turn to fish oil supplements. This is because cold water fish are a rich source of omega-3s.
Reduce inflammation
As previously discussed, omega-3s such as DHA and EPA have potent anti-inflammatory effects that target the same inflammatory pathway as NSAIDs. Plus, they can promote joint health. This combination of factors makes them a great natural remedy for arthritis or swollen joints.
Promote a healthy skin and coat
Another wonderful benefit of Omega-3 fatty acids is that they improve skin and coat health. This makes them a great option for dogs who are suffering from dry and cracked skin. Plus, the anti-inflammatory properties of Omega-3s can provide relief for dogs who are painful from allergies and excessive scratching.
(It is important to note, though, that for dogs with severe allergies or skin disease, Omega-3s alone may not be sufficient to resolve the clinical signs. These dogs may also need prescription allergy medicine for dogs, so it is best to make an appointment with your vet.)
Boost heart, kidney, and brain health
Amazingly, the benefits of Omega-3s don't stop there. They also have been shown to be beneficial in patients with heart disease in dogs, kidney failure in dogs, and signs of dementia in dogs. Plus, omega-3 may play a role in treating lymphoma in dogs or other cancers. By helping manage these diseases, fatty acids may be able to reduce the pain associated with them.
#4: Glucosamine and chondroitin
The last natural supplement I want to talk about is glucosamine and chondroitin sulfate. Both are naturally occurring gycosaminoglycans (GAGs), which are the building blocks of cartilage. If you pulled a variety of joint supplements for dogs off the shelf, there is a good chance that most (or maybe all) of them would contain glucosamine and chondroitin sulfate.
(By the way, even though it doesn't specifically say it on the bottle, Encore Mobility also contains these two super ingredients because they can be found in deer antler velvet.)
This combination of glucosamine and chondroitin is popular because it is so effective at promoting joint health. Glucosamine and chondroitin work by supporting and protecting cartilage, which normally serves as a cushion or pad between joints. Preserving and repairing the cartilage cushion can help reduce the risk that the two bones that make up the joint will painfully rub against each other. These ingredients may also block molecules that damage cartilage or cause inflammation.
The joint-support functions of glucosamine and chondroitin make them great natural pain relievers for dogs with hip dysplasia, a spinal disc injury, torn cranial cruciate ligaments, and dogs recovering from joint surgery. Plus, glucosamine can also prevent pain by delaying the progression of joint diseases like arthritis.
#5: Maintaining proper body weight
This probably doesn't come as a shock to you, but keeping your dog at a healthy body weight is very important for helping him or her live a long, healthy life. In fact, a study with Labrador Retrievers demonstrated that dogs who were a healthy body weight lived an average of two years longer than their chubbier counterparts. Plus, weight loss (if indicated) is a medication-free way to help reduce your dog's pain.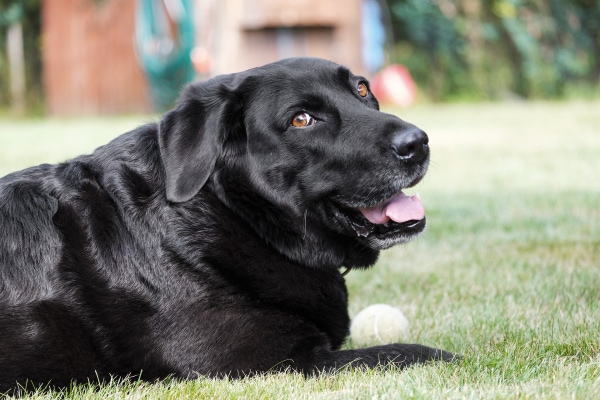 Weight management is especially important for dogs struggling with bone, nerve, or joint pain. In these cases, the extra weight puts more strain on the affected area. Think about how when you work out and your muscles are sore, the last thing you want to do is carry a bunch of heavy boxes.
The same goes for dogs. If you take away the "boxes" (i.e. the extra body weight), this makes the dog more comfortable. Even a small amount of weight loss can make a huge difference for an arthritic dog.
Determine your dog's body condition score and create a plan
The first step on the path to a healthier weight is determining your dog's body condition score (BCS). I like using the BCS because it looks at your dog's frame and is typically a more accurate representation of your dog's weight than the number on the scale.
If you are having trouble figuring out your dog's BCS or still wondering "Is my dog overweight?" you may also want to enlist the help of your vet. Also, your veterinary team is a great resource for tips and tricks for how to help a dog lose weight.
If you do embark on a weight loss journey with your dog, remember that sticking to the plan will be worth it in the end. By reducing your dog's weight (or maintaining him or her at a good weight), you are reducing the load on your dog's painful joints and increasing the chances you will have more time with him or her.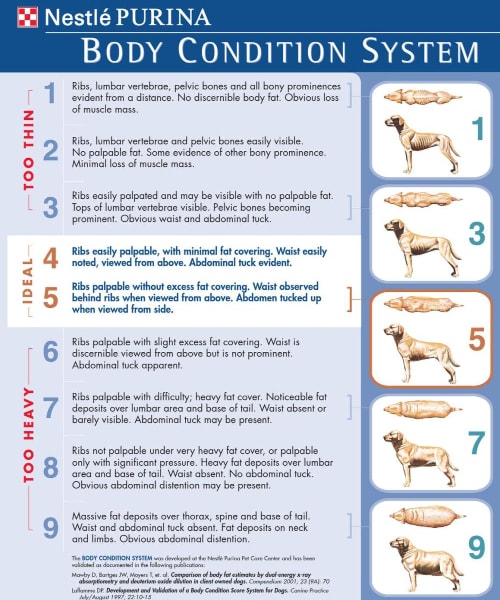 #6: Exercise
Along the lines of managing weight, exercise can also be a great medication-free way to help relieve your dog's pain. By routinely exercising, dogs will develop stronger muscles and improve their overall fitness level. The end result is muscles, tendons, and ligaments that can better support the load on the joints as the dog runs, walks, or plays. This translates to less pain for your dog.
Keep in mind, though, that you do need to be mindful of how much exercise you ask a painful dog to do. Sometimes dogs don't know what is good for them so they will keep on running, jumping, and playing as long as you want to. Then they will pay for it later with increased pain and soreness. If your dog has orthopedic issues, it is best to speak with your vet about what kind of exercise (swimming, walking, etc.) and duration of exercise is best for your dog.
Also, take your time when working up to longer duration or higher intensity exercise. Just like people, dogs also need time to get in shape.
#7: Physical therapy
Just like when you or I are injured, working with a veterinary rehabilitation professional (i.e. dog physical therapist) can be extremely beneficial for dogs with orthopedic issues. By participating in rehab, dogs often return to normal faster after an injury or surgery. The benefits of rehabilitation therapy include:
Promoting safer return to exercise following a period of crate rest—the rehab professional can monitor and assess your dog to ensure he or she doesn't overdo it.
Allowing for stretching of muscles and tendons—this helps your dog relax, relieves pain associated with tension, and improves range of motion.
Teaching you and your dog specific exercises you can do at home to aid in healing and help your dog regain function.
Providing access to additional modalities like an underwater treadmill for dogs or some of the other pain-relief techniques we will discuss soon.
#8: Chiropractic for dogs
Not only are there dog physical therapists, but there are also dog chiropractors. If you have ever been to a chiropractor for a stiff neck or back, you know that they can do wonders for making you feel better. The same type of relief is possible for our canine friends.
Veterinary chiropractors detect problems that affect specific parts of the dog's nerve pathways and associated joints. Then they make adjustments to the affected joints. This jump-starts that part of the nervous system, which allows it to function again and provides immediate relief for your dog. Mobility is restored and your dog's pain is relieved.
It is likely that after a single trip to the chiropractor you will see your dog experiencing a better range of motion and movement than they did before. However, you need to know that sometimes the first visit can be a bit painful for your dog too. After joints have been restricted for long periods of time, they become stiff, so your dog may need to build up to using them again.
#9: Acupuncture
Another form of alternative medicine is acupuncture for dogs. If you are not familiar with acupuncture, it involves inserting very small needles into specific points of a dog's body. These points are located along lines called meridians. Often the meridians and points correspond with the nervous system.
Targeting these points with the needles stimulates a healing response. This can help decrease pain and inflammation. In fact, acupuncture has been scientifically shown to be just as effective as other treatments for pain like NSAIDs or opioids.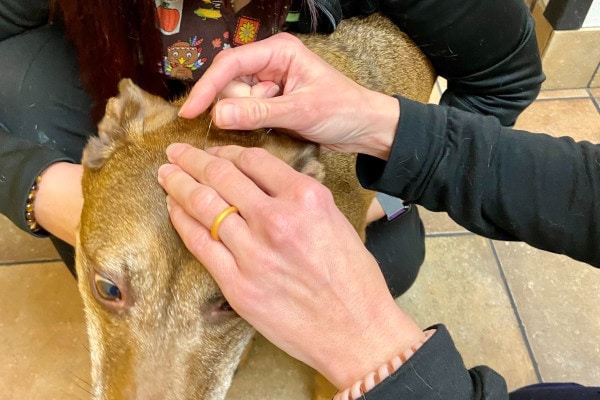 Not only does it work, but acupuncture also does not have any side effects and does not need to be processed by the liver or kidney like medications. This makes it a very safe and effective natural pain relief for dogs.
I like using acupuncture for patients who are suffering from:
Joint pain from arthritis, hip dysplasia, or injuries
Intervertebral disc disease and other back problems
Kidney disease
Degenerative myelopathy
Pain in other areas of the body
Nausea or anorexia (i.e. decreased appetite)
#10: Laser therapy
Laser therapy is probably one of my favorite ways to treat pain in dogs (other than supplements). Laser therapy for dogs uses a "cold laser" for pain relief. (This is contrary to a "hot laser" for cutting or cauterizing vessels in surgery.) The cold laser (i.e. therapy laser) uses a beam of light to penetrate into deep tissue without causing any damage. The laser beam causes the cells in the tissues to react in a process called photobiomodulation. This leads to:
Reduced pain and inflammation
Accelerated healing
Promotion of tissue regeneration
Release of endorphins (the naturally occurring chemical responsible for a "runner's high," which fights the perception of pain)
I love laser therapy as a treatment option because it is easily customized and safe for most dogs. The number of treatments, length of sessions, and wavelengths used can all be changed to accommodate your dog's needs. That way he or she can get maximal benefit from the laser.
From a safety perspective, the main precaution is that laser therapy is not always suitable for dogs with cancer. In some cases, it can increase the growth of the existing cancer. Also, dogs and humans do need to wear special "safety sunglasses" to protect their eyes from the laser light during therapy. Otherwise, laser therapy is safer than NSAIDs because it does not cause side effects on the liver, kidney or stomach.
#11: Pulsed electromagnetic field therapy (PEMF)
Pulsed electromagnetic field (PEMF) therapy is another natural pain relief option for dogs. As the name suggests, PEMF works by combing magnets and electric fields. PEMF therapy for dogs stimulates cell communication that may have been interrupted due to injury or disease. By stimulating this communication, it also promotes cell processes that are important for healing and pain relief.
The effects of PEMF lead to:
Cell multiplication (necessary for wound healing)
Collagen formation (can help with tendon and muscle injuries)
Reduction of pain and inflammation
Increased circulation and tissue oxygenation (also helps wound healing, joint pain, and fracture healing)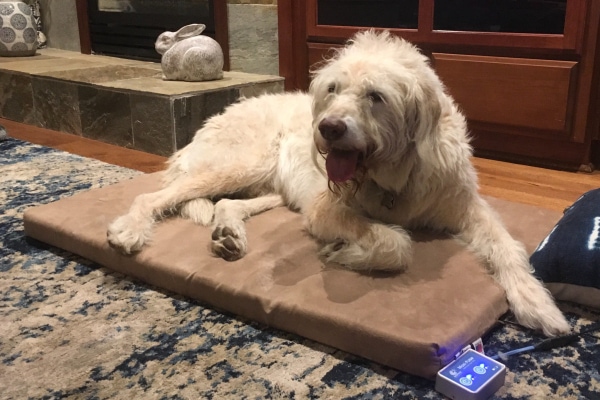 PEMF should not have any negative side effects on your dog. Additionally, this is a treatment option that can be done from the comfort of your own home. After consulting with your veterinarian, you can purchase a PEMF bed or mat for your dog. This looks like a normal dog bed but when your dog lays on it, he or she can receive PEMF treatments right in your living room.
#12: Platelet rich plasma (PRP)
Platelet rich plasma (PRP) therapy uses a dog's own platelets to speed up healing in injured tissues and joints. This makes it a great natural pain relief option for dogs.
While you probably tend to associate platelets with blood clotting, that isn't all they do. Platelets also contain growth factors and molecules used for cell communication. These substances are necessary for driving the healing process.
PRP for dogs involves drawing a sample of your dog's blood, concentrating the platelet portion to create platelet rich plasma, and then injecting the PRP directly into the problem area so it can work its magic.
PRP has many uses including:
Promoting healing of ligaments, tendons, cartilage, and bone
Assisting with tissue regeneration
Reducing pain and inflammation
Stimulating wound healing
#13: CBD oil
This last natural remedy, CBD oil, is not as cut-and-dry as the previous ones. However, it is still worth mentioning.
The Cannabis plant contains many natural compounds, but there are two that most people are familiar with—CBD and THC. CBD is the one that has potentially useful properties from a medical standpoint.
On the other hand, THC is the element associated with marijuana that causes the "high" feeling. It is toxic to dogs and can cause incoordination, lethargy, decreased heart rate, and sometimes seizures. Therefore, if you are considering using CBD oil for dogs as a natural pain reliever, it is important to ensure that there is no THC present.
Researchers are still conducting studies on the uses of CBD oil in humans and animals. So far, there have been two useful research studies looking at CBD in dogs. One small study demonstrated that it reduced seizure frequency in dogs with seizure disorders. Another study on Pharmacokinetics, Safety, and Clinical Efficacy of Cannabidiol Treatment in Osteoarthritic Dogs showed that CBD was safe to use in conjunction with NSAIDs and joint supplements and lead to an improvement in arthritis symptoms in dogs.
However, there are a few issues with using CBD in dogs:
It is a supplement so it is not as strictly regulated by the FDA. This means that the purity and concentration of the CBD may vary widely from what the label indicates.
Some CBD oil products contain potentially deadly contaminants like pesticides, arsenic, or fungal toxins.
Rules vary from state to state on whether veterinarians can legally discuss or recommend CBD oil to their patients.
In the coming years I hope that there are more studies on CBD oil for dogs and more clarity around how/if veterinarians can legally prescribe it. Until then, CBD remains as a "use at your own risk" product in my book.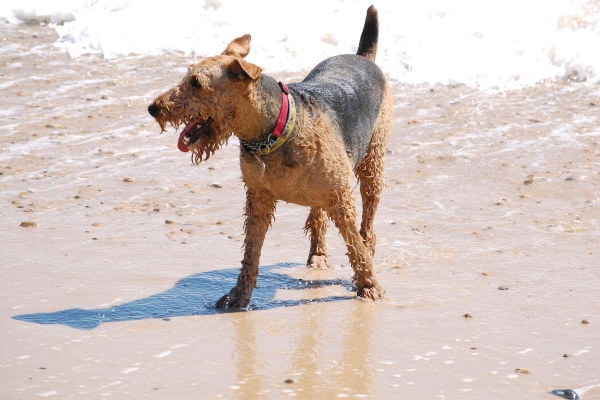 Natural pain relief for Nickey
Remember Nickey? Her dad and I talked about the different options for natural pain relief and decided to go with a combination of Encore Mobility and laser therapy. This plan has been a game changer for her! While she still has the occasional bad day, they are a lot less frequent, and she is back to enjoying agility competitions with her dad.
Speak with your vet about natural pain relief for dogs
As a holistic veterinarian, I am a huge advocate for finding ways to relieve your dog's pain naturally. And as you can see from the list above, there are a lot of different options out there. Most of the things we talked about are safe and effective when used properly. One or more of them could very well be the perfect solution for your dog's pain.
However, if you are searching for natural pain relief for dogs, don't go at it alone. Instead, make an appointment with your dog's vet. This allows you to find out why your dog is painful. From there you and your vet can figure out whether natural pain relief, natural and "non-natural" pain relief, or some other options is the best plan for your dog.
Which natural pain relief options have worked best for your dog?
Please comment below.