Adequan for dogs is an injectable medication that can help slow the progression of osteoarthritis. It also helps reduce joint pain and other arthritis symptoms. Integrative veterinarian Dr. Julie Buzby breaks it all down, so you can be well informed if your vet prescribes Adequan for your dog.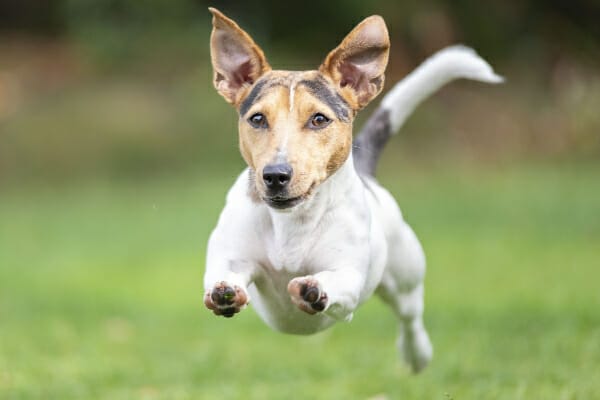 Your dog is always there for you. So, when he or she develops arthritis pain, you want to be able to be there for your dog too. Thankfully, there are many treatments available that can provide relief from pain and discomfort like non-steroidal anti-inflammatory drugs and joint supplements for dogs.
But what if you could also help prevent the pain and inflammation of arthritis? This is where disease-modifying osteoarthritis drugs like Adequan for dogs can come to the rescue!
Where an anti-inflammatory drug reduces inflammation and pain temporarily (which is still helpful), Adequan is intended to change the trajectory of joint disease in dogs.
What is Adequan for dogs?
To define what Adequan is, first it's helpful to get an understanding of what is going on with your dog's arthritic joints. Osteoarthritis in dogs (i.e. degenerative joint disease) occurs when the cartilage on the ends of bones is damaged or destroyed. As a result, the joints become inflamed, painful, and stiff.
Adequan Canine® (i.e. Adequan) is an FDA-approved drug that's designed to combat these arthritic changes. In short, Adequan is a chondroprotectant. This means that it protects the cartilaginous tissue covering the ends of the bones.
Adequan contains polysulfated glycosaminoglycan (PSGAG). You can think about these molecules as one of the building blocks of joints. Medications such as Adequan that contain PSGAGs are classified as disease-modifying osteoarthritis drugs (DMOAD). Rather than just addressing pain and inflammation after they occur, DMOADs can slow or change the progression of osteoarthritis.
Adequan is currently the only FDA-approved DMOAD labeled for use in dogs.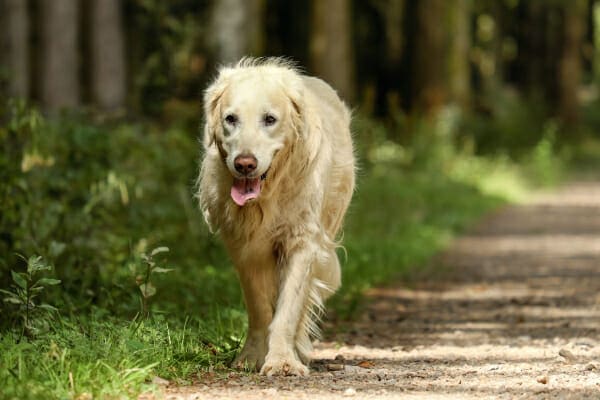 How does Adequan work?
Adequan helps improve overall joint health. Primarily, it works to protect cartilage, which is a soft, flexible type of connective tissue that cushions the ends of bones. You can think of cartilage as a shock absorber. It is smooth, which helps the ends of the bone glide over one another. To help reduce friction when joints flex, synovial fluid is present in joint spaces. It plays a critical role in helping to lubricate the joints.
There are many ways that Adequan can help protect the joints and cartilage. Some of them include:
Increasing the concentration of hyaluronic acid (HA) in synovial fluid. This compound is responsible for the viscous, lubricating nature of synovial fluid.
Inhibiting enzymes that destroy cartilage and connective tissue.
Blocking the synthesis of prostaglandin E2 (PGE2), a naturally occurring hormone that increases the loss of molecules which make up cartilage and may be associated with the amount of lameness or pain a dog experiences.
Inhibiting the enzymes that break down HA and collagen (a building block of cartilage).
Stimulating the production of HA, collagen, and proteoglycans that are used to make healthy cartilage.
Reducing levels of proteins in synovial fluid, which would otherwise contribute to inflammation.
Which dogs can benefit from Adequan?
According to the Adequan package insert, "Adequan® Canine is recommended for intramuscular injection for the control of signs associated with non-infectious degenerative and/or traumatic arthritis of canine synovial joints."
In other words, its primary use is for dogs with osteoarthritis.
So, which dogs may develop arthritis? Many senior dogs will naturally develop arthritis as part of the aging process. However, arthritis can affect younger dogs as well. Some dogs may be more likely to develop arthritis than others. Risk factors for arthritis include:
Being overweight or obese, which puts more pressure on the joints. (Find your dog's body condition score to see if he or she is overweight.)
Having a genetic predisposition to joint problems.
Experiencing other orthopedic problems which change the joint mechanics.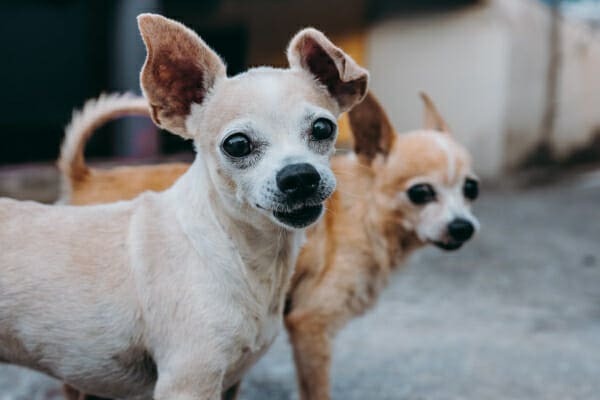 In addition to using Adequan for dogs suffering from arthritis, veterinarians may recommend Adequan for other conditions such as hip dysplasia in dogs, elbow dysplasia, dogs with patellar luxation, and torn ACL in dogs. This is because Adequan can promote joint lubrication, provide relief from inflammation, and renew cartilage building blocks.
If you are unsure if your dog would be a good candidate for Adequan, speak with your veterinarian.
What is the Adequan dosage for dogs?
When used as a medication for dogs, Adequan is only available as an injectable formulation for intramuscular (i.e. in the muscle) use.
The dose of an Adequan injection for dogs will be based on a dog's weight. Small breed dogs will receive a small volume injection while large breed dogs require a higher volume. For this reason, Adequan can sometimes be cost-prohibitive for large and giant breed dogs.
If Adequan is the medication of choice for your dog, your vet or vet nurse will administer an Adequan injection twice a week for up to four weeks for a maximum of eight injections. After that, your dog may have injections as needed for controlling signs of pain. The average maintenance schedule varies from once a week to once every four weeks.
How long does Adequan take to work?
Within 30 minutes of injection, Adequan will start working. It reaches all affected joints within a two-hour time span. The medication remains in your dog's cartilage and synovial fluid for three days. Your vet or vet nurse will repeat the injections close together for the first eight injections to keep the PSGAG levels maintained in the joints for a longer period of time.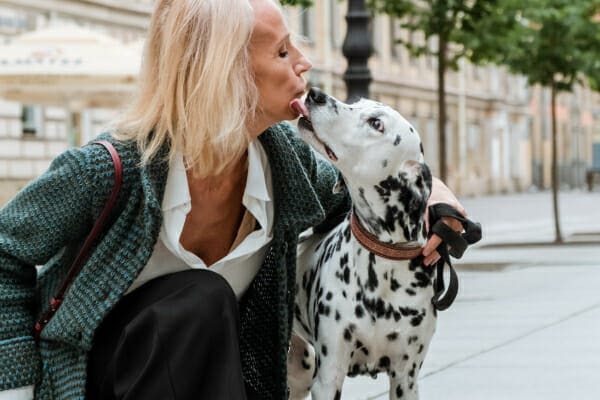 After the initial injection series, most dogs continue to experience good results while on a maintenance schedule. Keep an eye on your dog's mobility and pain levels. This will help you determine how often he or she needs another Adequan injection.
What are the side effects of Adequan?
Thankfully, side effects from Adequan usage are rare. However, it is important to let your veterinarian know if you are seeing any of the following signs:
Pain or swelling around the injection site
Diarrhea
Bleeding
Loss of appetite
Transient diarrhea is one of the most commonly reported side effects of Adequan. Vomiting and inappetence are much rarer. Occasionally, dogs receiving Adequan experience abnormal bleeding. For this reason, you should not consider using Adequan if you dog has a suspected bleeding disorder and/or if he or she is taking any anti-coagulant medications.
Is Adequan safe for dogs?
The canine formula of Adequan has been approved by the FDA for use in dogs and is generally considered safe. However, there are some situations where Adequan may not be the best choice for your dog.
Adequan should be used with caution in dogs with renal or hepatic impairment (i.e. kidney or liver disease). This is because the kidneys are primarily responsible for excreting Adequan (i.e. removing it from the body). Since liver disease in dogs can impact blood clotting ability, it is best to avoid Adequan in those dogs, too. The veterinary team should also not administer Adequan to dogs who are hypersensitive to PSGAG drugs.
There are no age or breed restrictions when it comes to Adequan usage. However, researchers have not yet evaluated its safety in breeding, pregnant, or lactating dogs. If you plan to breed your dog, ask your vet about the risks versus benefits of using Adequan in this situation.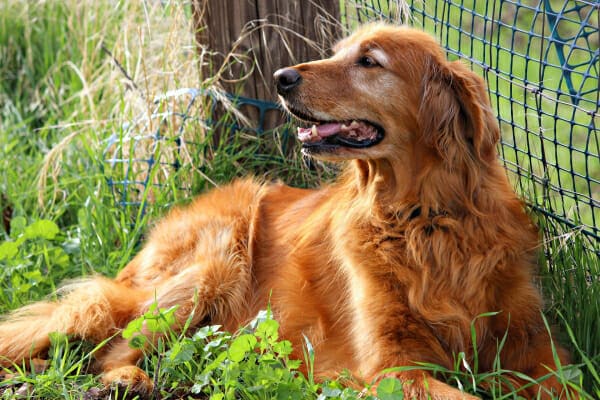 Also, Adequan is generally safe to use with a variety of other medications, including NSAIDs or steroids (i.e. prednisone for dogs). However, it is always good to give your vet a list of all medications and supplements your dog is taking before adding any new medications.
Long-term use of Adequan for dogs
Since Adequan is so useful in slowing the progression of osteoarthritis, it is reassuring to know that Adequan injections are safe for long-term use in dogs.
In order to avoid any pain or inflammation at the injection site, your vet may change the location of the injection each time he or she administers it. For example, your vet or vet nurse may start with your dog's right hind limb as the injection site and then go to the left hind limb the next time.
While there is not a set protocol for when to repeat injections, some licensed veterinarians will administer them every one to four weeks. In other cases, your vet might suggest repeating the twice-weekly schedule every six months. The protocol will depend on what helps your canine companion best!
Talk to your veterinarian
There may come a time in your senior dog's life when he or she isn't able to move around as well as before. Or maybe your young or middle-aged dog ends up having an orthopedic disease like hip dysplasia. It can be comforting to know that there are many different ways to deal with the signs of arthritis in dogs.
Your veterinarian can help you design the best plan for your dog. Maybe it involves NSAIDs, tramadol for dogs, gabapentin for dogs, or amantadine for dogs to help with pain management.
Or perhaps you are going to start a joint supplement like Encore Mobility or try laser therapy for dogs, a dog chiropractor, or acupuncture to help your dog feel better. These are all great options.
But don't forget about also trying to slow down the progression of osteoarthritis by asking your vet about Adequan. It might be just what your furry family member needs in order to have a better quality of life!
Has your dog been on Adequan?
Please share your experiences below.