Omeprazole for dogs can be a great solution for a variety of dog digestive problems. Integrative veterinarian Dr. Julie Buzby explains the uses, side effects, and precautions for omeprazole so you will be prepared should your dog ever need it.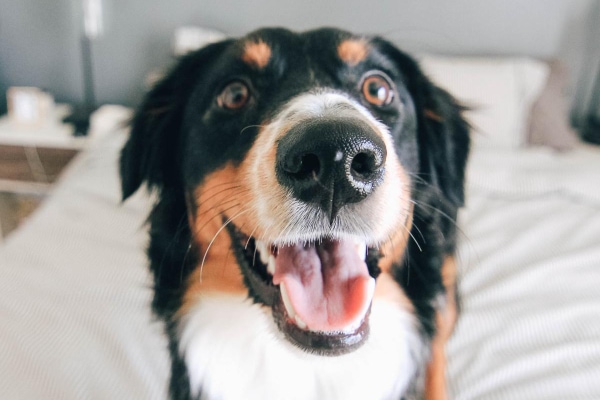 If you suffer from heartburn, you probably keep a steady supply of your favorite over-the-counter antacid medication within reach. But did you know that dogs can benefit from antacids too? Unlike you, they probably won't be getting heartburn from tomato sauce or spicy food. But dogs with conditions like stomach inflammation or gastrointestinal ulcers can certainly benefit from an antacid such as omeprazole.
What is omeprazole for dogs?
If you are familiar with human antacids, you have probably heard of Prilosec®. This is the brand name (i.e. trade name) for the antacid drug omeprazole. While there is a form of omeprazole labeled for use in horses (brand names: GastroGard®, UlcerGard®, etc.), there isn't one for dogs and cats. This means that veterinarians will use the human version of omeprazole in an off-label fashion for dogs. Don't worry though—veterinarians safely use many human drugs off-label on a regular basis.
Most commonly, veterinarians use omeprazole to treat intestinal and stomach ulcers in dogs. They may also prescribe it for patients with acute inflammation of the stomach and those with Helicobacter spp. infections. It is useful for those conditions because of its ability to block stomach acid production.
How does it work?
Some antacids work by making stomach acid less acidic. For example, the calcium carbonate in Tums® is very alkaline while stomach acid is very acidic. (Think back to the pH scale you learned about in high school chemistry). When the alkaline calcium carbonate meets the acidic stomach acid, the pH of the fluid in the stomach becomes closer to neutral. This is helpful because it can make an upset stomach feel better.
Omeprazole takes it one step further though. Instead of just neutralizing stomach acid like some antacids, omeprazole can suppress acid production altogether. It comes from a class of drugs called proton pump inhibitors (PPIs). These drugs directly affect the parietal cells in the stomach that produce hydrochloric acid (i.e. stomach acid).
Normally, the parietal cells exchange protons (i.e. hydrogen ions or H+) for potassium ions (K+) through a proton pump. An enzyme called hydrogen/potassium ATPase (or H+/K+ ATPase) facilitates this exchange, and the end result is hydrochloric acid production.
After a dog takes omeprazole, it enters the bloodstream then diffuses into the stomach's parietal cells. Next, it accumulates in a little fold in the cell and becomes activated. Finally, the active form (tetracyclic sulfenamide) irreversibly binds to H+/K+ ATPase, inhibiting the proton pump.
Because this binding cannot be undone, the parietal cell must make more proton pumps to be able to keep making stomach acid. This takes time, so omeprazole administration results in prolonged gastric acid suppression.
What is omeprazole used for in dogs?
This reduction in acid production is helpful for several conditions in veterinary medicine:
Stomach and intestinal ulcers
Veterinarians will primarily prescribe omeprazole to treat ulcers in the stomach and small intestines. Sometimes they will also use the combination of omeprazole and sucralfate for dogs with ulcers. Sucralfate is a great short-term addition because it acts like a band-aid to help protect and heal the ulcerated areas. And the omeprazole decreases acid production to help prevent further ulceration.
Omeprazole can also be a great choice for dogs who are prone to stomach ulcers. For example, dogs who take certain medications like non-steroidal anti-inflammatory drugs (NSAIDs) may be more likely to form ulcers.
This is because NSAIDs can inhibit the lipid molecules called prostaglandins that form the mucus barrier that lines the stomach. When this protective barrier is lessened, the stomach acid can eat away at the inside of the stomach. Also, NSAIDs themselves can be slightly irritating to this protective lining. The combination of these two effects leads to erosion or ulceration in the stomach wall.
Sometimes dogs on steroids such as prednisone for dogs may also be at a higher risk of stomach ulcers. For this reason, the vet may decide to use omeprazole and prednisone for dogs in certain situations.
Acid reflux or esophagitis
Omeprazole can also be useful for patients who have acid reflux in dogs or esophagitis (i.e. inflammation of the esophagus). The esophagus (i.e. the tube that connects the mouth to the stomach) can be susceptible to erosions and ulcers. This is especially the case when the valve between the esophagus and stomach (called the cardiac sphincter) leaks stomach acid up into the esophagus. Suppressing acid secretion in the stomach will help prevent further irritation to the esophagus.
Helicobacter spp. treatment
Even though the stomach is a very acidic environment, some bacteria can flourish in these conditions. One such bacteria is Helicobacter spp.. Infected dogs may be asymptomatic, but they could also experience symptoms such as vomiting and inappetence. This bacteria can cause inflammation of the lining of the stomach (i.e. gastritis) too.
By giving omeprazole, the inside of the stomach becomes less habitable for Helicobacter. This makes antibiotics more effective.
Gastritis
Omeprazole may also be helpful for cases of gastritis that are related to other factors such as:
Exercise— Exercise-induced gastritis has been described in sled dogs and dogs who race professionally.
Stress— For dogs with chronic stress, the protective mucosal layer inside the stomach becomes compromised.
Tumors—If the dog has an acid-producing stomach tumor (i.e. gastrinoma), the excess acid can also lead to gastritis.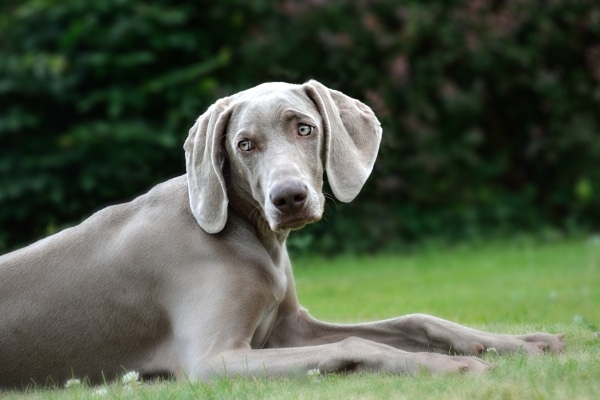 Omeprazole for hydrocephalus in dogs
Interestingly enough, omeprazole may also decrease the production of cerebrospinal fluid (CSF). This can be helpful as an adjunctive treatment for hydrocephalus in dogs (i.e. an abnormal build up of CSF in the brain). It may also be useful for dogs with syringohydromyelia, a condition where abnormal CSF-filled cavities develop in the spinal cord.
How long will omeprazole take to work?
When your dog is experiencing tummy troubles, you understandably want him or her to feel better as soon as possible. For some dogs, it might only take 24 to 48 hours to get some relief from gastritis or esophagitis. However, it can take two to four consecutive days of omeprazole usage to see maximal effects. This is because it takes a few days to inhibit enough proton pumps to see a big difference.
When aiming for maximal efficacy, it is also important to know that omeprazole always works better on an empty stomach. Ideally, you would give the omeprazole to your dog about one hour prior to breakfast. The reason for this is that the longer the fast (such as overnight), the more H+/K+ ATPase that is present in parietal cells. This means more targets for the omeprazole to inhibit, which in turn means better reduction of acid production.
What is the omeprazole dose for dogs?
As you can imagine, it is also important to give your dog the right amount of omeprazole. Typically, veterinarians will calculate the dose for omeprazole (in milligrams or mg) based on the dog's bodyweight (in kilograms or kg). This is accomplished by multiplying the omeprazole dose (in mg/kg) by the dog's weight (in kg).
Different conditions may require a different dose of omeprazole. So it is always best to consult your veterinarian to find the dose that is right for your dog.
Your vet will also advise you on the best dosing frequency. Usually, he or she will recommend giving your dog omeprazole every 24 hours on an empty stomach for five to seven days to start out. Administering it an hour before breakfast is ideal. If your dog isn't doing well at that dose, your vet may recommend switching to twice daily dosing (i.e. every 12 hours).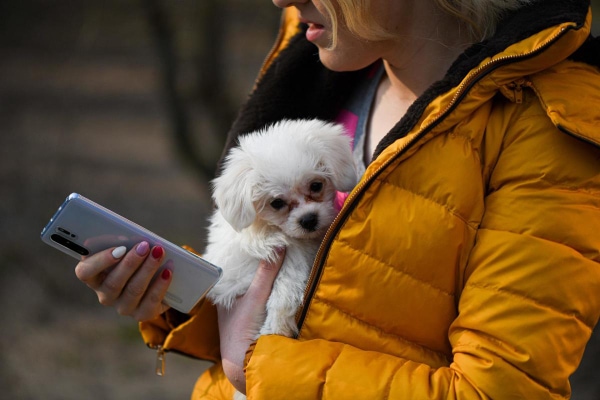 What dosage forms does omeprazole come in?
Additionally, the vet will often suggest the form of omeprazole that would work best for your dog. Omeprazole labeled for humans comes in capsules, tablets, and a liquid formulation. These tend to be the options that vets pick for dogs as well. The most commonly available dosage form is the over-the-counter omeprazole 20 mg tablet or caplet, which is given orally. However, omeprazole is also available in 10 mg and 40 mg sizes. For tiny dogs, there is also the option of an omeprazole liquid.
There are granule formulations and oral pastes available but these are made for horses specifically so they have a higher concentration of omeprazole. This makes sense since horses weigh so much more than dogs. However, it also makes these dosage forms fairly impractical to use for most dogs.
Unfortunately, there is no injectable form of omeprazole. However, a cousin of omeprazole called pantoprazole is available in an intravenous formula. This is useful for patients in a hospital setting.
A word of warning: Although you can buy omeprazole over-the-counter, it is always best to talk to your vet before giving it to your dog. Omeprazole isn't right for every dog or every situation and it is important to give your dog the correct dose for best efficacy.
What are the omeprazole side effects in dogs?
In addition to knowing how much omeprazole to give your dog and how often, it is also important to know about any side effect to watch for. Luckily, omeprazole is safe for dogs and adverse effects are very rare. Some dogs who take omeprazole may experience the following side effects:
Vomiting
Diarrhea
Gas and mild bloating
Decreased appetite
If your dog does exhibit side effects, they should be short-lived. In most dogs, omeprazole stops working about 24 hours after the last dose. However, the effects may linger for a little longer if the dog has liver disease in dogs or kidney failure in dogs. This is because the kidneys and liver are responsible for removing omeprazole from the body.
Thankfully, the safe dosing range is quite wide, and overdosing is extremely rare. In fact, the long-term use of very high doses of omeprazole has been studied in dogs over a period of seven years with no adverse effects.
This study is important because recent lab animal studies suggest that longer term omeprazole use in humans may increase the risk of certain stomach cancers. Understandably, this raised concerns among vets about the long-term use of omeprazole in dogs. However, the 7-year study mentioned previously did not show any evidence of stomach cancer development in any of the study dogs.
It is worth remembering though that long-term acid suppression might make it easier for certain bacteria to invade the stomach. If the dog vomits, then aspirates stomach contents, this could lead to a severe lung infection.
Are there dogs who should not take omeprazole?
We have just established that overall omeprazole is well tolerated by most dogs. But that doesn't mean that it is right for every dog. Dogs who are sensitive to the effects of omeprazole or medications like it (e.g., pantoprazole) should not take omeprazole or any other proton pump inhibitor.
Also, dogs with liver disease or kidney disease should take very low doses of omeprazole. Safety has not been evaluated in pregnant or lactating dogs, so it is best to avoid giving it to them too.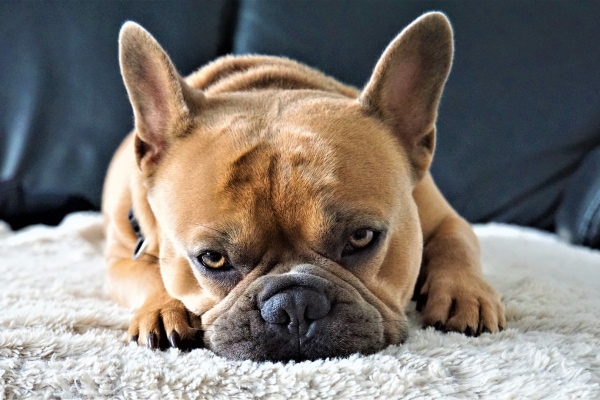 For dogs taking certain medications, concurrent use of omeprazole may decrease medication absorption or increase the amount of medication present in the body. Before giving omeprazole to your dog, be sure to ask your vet about possible drug interactions. This is primarily a concern if your pup is taking any of the following:
Benzodiazepines (like diazepam or alprazolam)
Clarithromycin
Clopidogrel
Cyclosporine
Digoxin
Ketoconazole
Levothyroxine
Phenytoin
Rifampin
Warfarin
In the same way, if your pup takes any supplements, senior dog supplements, or vitamins (especially B vitamins), omeprazole may decrease their absorption.
What are some alternatives to omeprazole for dogs?
As you can see, there may be times when a dog can't take omeprazole due to the above contraindications. Or maybe your large or giant breed's omeprazole is getting a bit pricey so you are looking for other options. The good news is that there are some alternative antacids and other therapies that can help dogs who have or are prone to ulcers, vomiting, or other GI issues. However, as always, your vet is the best person to decide which, if any, of these options is best.
Omeprazole vs famotidine for dogs
Famotidine (which is sold under the brand name Pepcid®) is another popular antacid. It falls into a slightly different category than omeprazole. You see, besides harboring proton pumps, parietal cells also have histamine receptors. These receptors bind histamine (H2) and are utilized in the production of stomach acid. H2-receptor antagonists (i.e. blockers) like famotidine can reversibly bind to these receptors, effectively keeping them from producing acid.
In short, omeprazole and famotidine work to create the same effect—blocking acid production. However, omeprazole tends to be the more effective antacid because it has longer-lasting effects. Omeprazole can be given every 24 hours while famotidine is typically repeated every 12 hours in dogs.
Antacids to avoid
There are some antacids you are better off skipping, though. Other popular antacids such as Tums (calcium carbonate) and Pepto Bismol (bismuth subsalicylate) can be problematic.
Some Tums formulations contain an artificial sugar known as xylitol for sweetening and flavoring. Xylitol can be deadly for dogs due to sharp drops in blood sugar, and it can last in their bodies for a few days.
And Pepto Bismol for dogs isn't a great idea either. It can turn your dog's stool a scary black color, and the subsalicylate ingredient may worsen GI upset or occasionally lead to ulcers.
Options other than antacids
Even though there are relatively safe antacids like omeprazole and famotidine, you should still consult your vet before giving them to your dog. While waiting to hear back from your vet, there are a few things you can do to help your dog's stomach upset.
Bland diet
If your dog is vomiting, skip giving any more food or treats in case more vomiting is to come. The more vomiting that occurs, the more irritated the esophagus will become. If several hours go by and there hasn't been any more vomiting, it may be safe to give a small amount of a bland diet for dogs. A little cooked rice and cooked chicken is a great option because these food items are bland yet easy to digest. However, remember to avoid any oils or seasonings when preparing the chicken and rice.
Probiotics
Another option is trying one of the many probiotic supplements available over the counter for dogs. Probiotics are live cultures of bacteria. They promote a healthy digestive tract, primarily because they compete with harmful bacteria for space in your dog's intestines.
Probiotics for dogs may come in a powdered or tablet form. However, unlike for people, probiotic yogurt isn't a great idea for dogs. Most dogs are intolerant to the sugars (lactose) found in dairy products, which means yogurt may make GI distress worse.
Other home remedies
Most people have their favorite home remedies for stomach upset, some of which might be safe and helpful for dogs. Unfortunately, there are few studies to prove their efficacy. But anecdotal evidence suggests that ginger root products for dogs may help settle an upset tummy. There are also anecdotes implying that giving a few slices of banana might soothe a sour stomach.
Ask your vet about omeprazole for dogs
As you have learned, omeprazole has some great benefits for dogs. It is useful for stomach ulcers, acid reflux, gastritis or other GI issues. Plus, it may only need to be given once a day, is safe for dogs, and effectively suppresses stomach acid secretion.
If your dog is having some tummy troubles and you are wondering if omeprazole would be a good idea, give your vet a call. He or she can examine your dog, give you an idea of what is wrong, and then create a treatment plan. Perhaps omeprazole might be just what your dog needs to get back to feeling great again.
Has your dog taken Omeprazole?
Please share your experiences in the comments.