You want your dear old dog's journey through the "golden years" to be just that—golden. But how do you help your grey-muzzled companion enjoy senior status? As a veterinarian with over 20 years of experience caring for older dogs, Dr. Julie Buzby shares her ultimate guide to helping your senior dog live the happiest, healthiest life possible. Hope and help are here.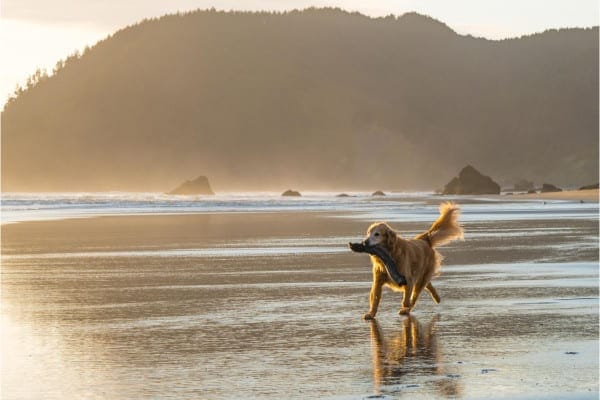 When is a dog considered a senior?
So when is a dog considered a senior? By most veterinary standards, canines who are age seven or over have reached "senior status." But that's just a rule of thumb. Generally, large breeds (and certainly giant breeds) tend to have a shorter lifespan and small breeds tend to live longer. A new study shows that calculating a dog's age is much more complicated than multiplying by seven. To learn the latest, please read this Smithsonian article, Calculate Your Dog's Age With This New, Improved Formula.
It's important to point out that aging itself is not a disease. However, as many of us can attest to, the effects of aging take a toll on the body.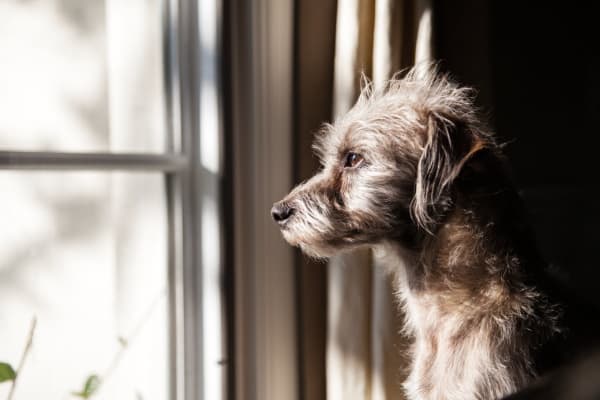 Often in those golden years, we depart from the simplicity of our dog's Plan A wellness journey and move to Plan B, where we address and make adaptations for health issues. The biological definition of that word—adaptions—is the process of change by which an organism, in this case a canine, becomes better suited to its environment. So our dogs are inherently adapting to their changing needs and abilities as they age, and we need to support them in this.
As their caretakers, we need to be proactive in helping them thrive in their environment at whatever stage of health and mobility they may be…yielding the best quality of life possible. Here is my ultimate guide to helping your senior dog navigate the golden years.
Maintain your dog's weight.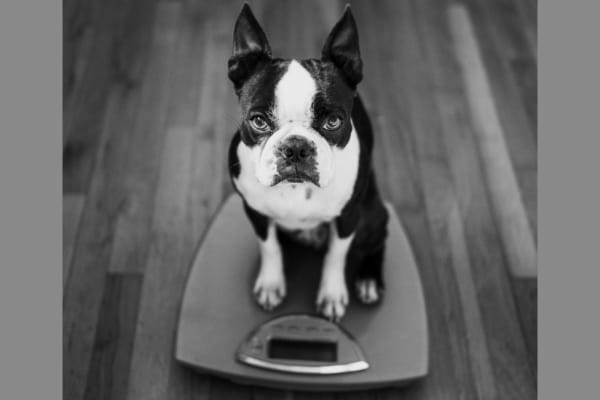 Did you know that 56% of all the dogs in the USA have a weight problem? Keeping your canine companion at a healthy weight is one of the best gifts you can give him or her. But how do you determine the optimum weight for your furry friend? Rather than judging a dog's optimal size in pounds alone, I prefer to consider a dog's body condition score. As opposed to looking at straight body mass, it's a hands-on way to gauge body condition based on a dog's frame. To learn your dog's score, please check out my article and video: Canine Body Condition Score—Find Your Dog's Number.
Ensure that your senior dog engages in age-appropriate activities.
Your senior dog's activity level goes hand-in-hand with weight management. I can't stress enough the importance of mobility to your companion's overall health. While walks or games of fetch may be shorter, your grey-muzzled companion's mind, body, and spirit will benefit greatly from daily activities or outings with you. To learn the science behind why movement is key to a dog's life, please read my article, Move It or Lose It: Know the Health of Your Dog's Spine.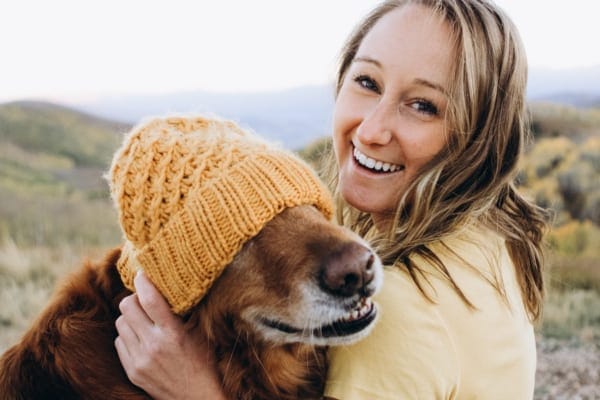 Know the difference between aging and arthritis.
Is your older dog slowing down? Before you attribute this to "aging," check with your veterinarian. It could be a sign of arthritis, a painful but treatable condition.
According to the Veterinary Information Network, up to 25% of canines will be diagnosed with arthritis in their lifetime, and as many as 60% have evidence of arthritis on X-rays. Arthritis in dogs can be primary (related to old age and wear and tear on joints) or secondary (related to a previous injury to a joint, birth deformity, or prior orthopedic surgery).
The good news is that there are solutions that can relieve arthritis pain in dogs. The first step begins with speaking to your veterinarian and learning more about this condition.
Help your old dog manage changes in sleep patterns.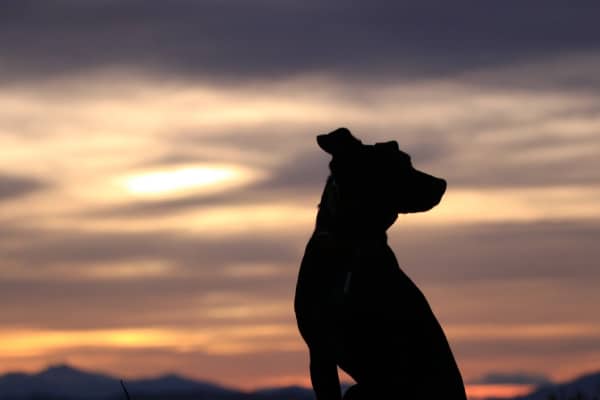 Is your aging pup up at night? If you notice that your beloved senior is struggling to get a good night's rest, it could be a sign of canine cognitive dysfunction (aka CCD, dog dementia).
A relatively common disease, it is estimated that CCD symptoms occur in 68% of canines by the age of 16.6. Additionally, many cases of CCD go undiagnosed.
Recognizing the signs of cognitive dysfunction is the first step. Your next step is speaking with your vet. One of the solutions that I recommend to my patients with CCD is melatonin for dogs. It can help manage the sleep disturbances that are associated with this medical condition.
Don't overlook your older dog's dribbling.
Let's talk about your senior dog's pee. There is a difference between accidents and incontinence. Urinary incontinence is the involuntary leaking or dribbling of urine. INVOLUNTARY is the keyword. Your older dog may have an "accident" in the house, which may seem like the same thing. However, the two are very different. Add urinary tract infections into the mix and there's a steady stream of medical conditions that impact your senior dog's bladder. It's important to note that urinary tract infections in dogs can be very hard to detect but are serious business.
Whether your dog is dribbling, having accidents, or you suspect a UTI, it's important that you speak with your veterinarian. Also, having your furry friend's urine tested at regularly scheduled veterinary appointments is a good practice.
Watch for changes in your older dog's vision.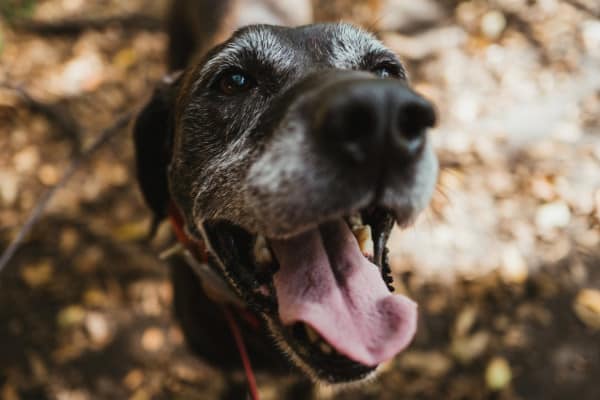 Dogs can lose their sight due to a variety of reasons, but because vision is their third most important sense (smell is first and hearing is second), most dogs and their families adjust well to the situation with a few simple lifestyle changes. The most important goal behind these changes is to create an atmosphere that builds a dog's confidence. For tips for living with a blind dog, along with an understanding of why some blind dogs may lose confidence, please read my article: 7 Tips for Living with a Blind Dog.
Cancer risk increases with age. Know the myths and misconceptions.
Cancer is an intimidating diagnosis. However, the good news is that dogs diagnosed with cancer can often lead full, happy lives. In my podcast, The Myths and Misconceptions of Cancer in Dogs, I spoke with board-certified veterinary oncologist Dr. Sue Ettinger. Along with dispelling many myths, Dr. Sue shared that 60% to 80% of dogs with skin masses are benign, which means about 20% to 40% are malignant. The critical piece is to find the malignant masses early. If you notice a lump on your dog, don't wait to speak with your vet. And if your grey-muzzled companion has been diagnosed with cancer and you're searching for accurate information, I recommend visiting Dr. Sue Ettinger's website or reading her book, The Dog Cancer Survival Guide.
Speak with your veterinarian about supplements and other products specifically for senior dogs.
Many innovative tools and products for older dogs are available to help you care for your grey-muzzled canine companion. Plus, it seems new solutions are coming on the market daily. 
I have a list of essentials for senior dogs that I recommend to my aging canine patients— ToeGrips® dog nail grips, dog ramps, orthopedic beds, and Encore Mobility supplement, just to name a few.
Save 10% on Encore Mobility™ Joint Supplement for Dogs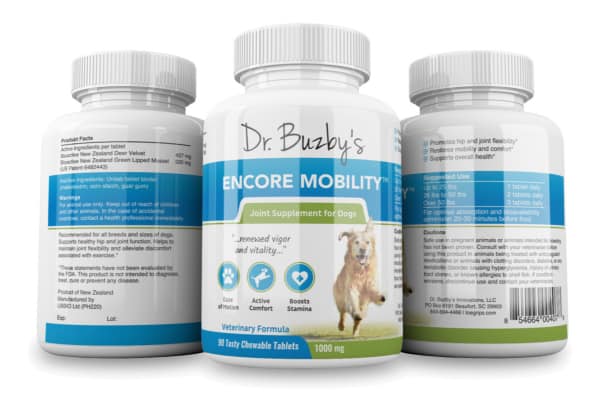 Give your dog more good days.
Use promo code HAPPY to save 10% on Encore Mobility.
Also, I start my own dogs on glucosamine and chondroitin when they are middle-aged to help protect their joints. But these supplements are even more important for aging dogs with degenerative joint disease.
Every single one of my veterinary patients with arthritis is on a joint supplement because there is potential for significant gain with very little risk. Talk to your vet about supplements and products for senior dogs that will help support them through the golden years. And for the rest of my list of products that I recommend to my senior patients, please check out my article: These Are a Few of My Favorite Things…For Senior Dogs.
Schedule regular well check visits for your older dog.
Renal disease, hip dysplasia, periodontal disease…the list of medical conditions for our senior companions goes on and on. That's why I recommend upping veterinary well-check visits from one time a year to every six months. (Remember, six months is roughly three human years.) Early detection of health problems improves the chance for a positive outcome. But successful management begins with early diagnosis.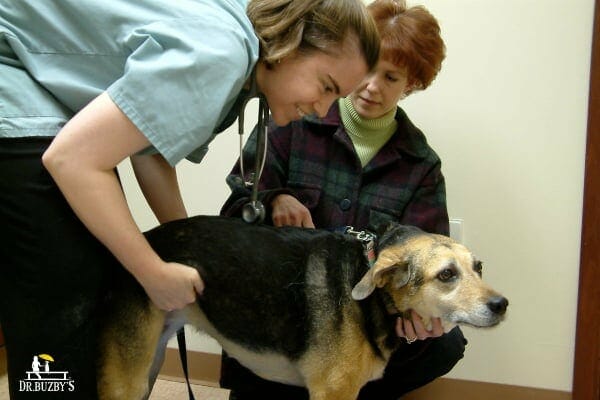 Most importantly you, your dog, and your veterinarian make a great team and can support each other through the golden years for the best quality of care for your four-legged friend.
Talk with other family members about end of life care for your older dog before "the time."
Euthanasia is not an easy topic to broach. But talking with your family members and having a plan in place will ease some of the fears and reduce some of the stress should the day come when you have to make a hard decision. Here are a few additional resources for managing end-of-life care for your senior dog:
Conclusion
Whether your dog is just beginning the grey-muzzled journey or has reached full-fledged senior status, I leave you with one more thought:
Be curious. Be informed. Be proactive in speaking with your veterinarian if you notice a change in your dog. You are an esteemed member of your dog's healthcare team and, by working in partnership with your veterinarian, you're giving your dog the best gift…more golden years with you.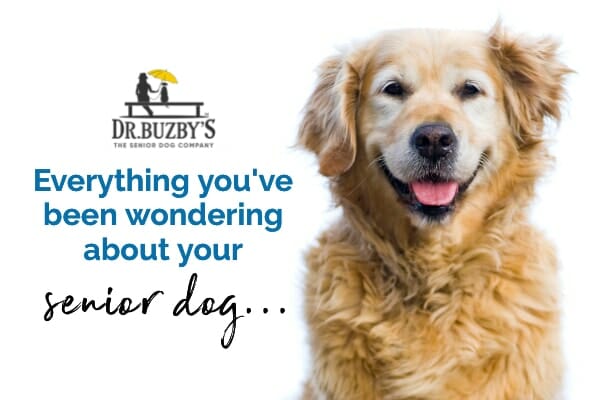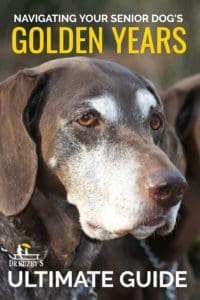 What questions do you have about caring for your grey-muzzled companion?
Please comment below. We can all learn from each other.