Finding out your senior dog's blood work showed a high ALP can be confusing and concerning. Thankfully integrative veterinarian Dr. Julie Buzby is here to help you make sense of high ALP in dogs. She explains, what it is, why it can sometimes be elevated, and what the next steps might be.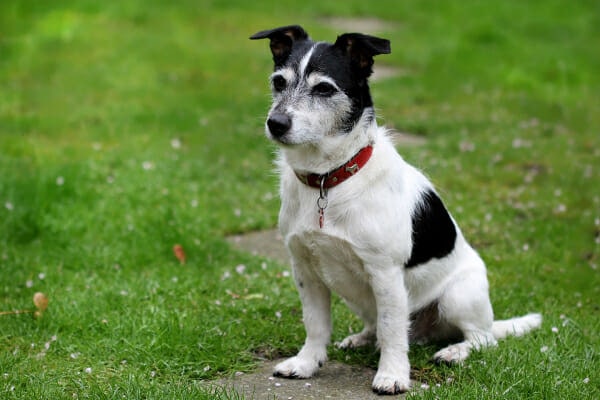 Sampson, a 12-year-old Jack Russell Terrier mix with a zest for chewing sticks and chasing squirrels, was in to visit me recently. During a particularly vigorous stick chewing session he had cracked a tooth. As a result, he needed a dental procedure under anesthesia to remove the damaged tooth and clean the rest of his teeth.
I always recommend some basic bloodwork prior to any of my older doggy patients going under general anesthesia. Pre-anesthetic lab work helps ensure a dog isn't at an increased risk for complications with anesthesia or the specific procedure. It also has the added benefit of occasionally picking up on medical issues before they become a bigger problem. That was how we found that Sampson's ALP, while normal on his last yearly bloodwork, was now moderately high.
Sampson's dog mom, Sarah, was the proactive type and had many questions about ALP. I answered her questions in detail before we formulated a plan.
What is ALP in dogs?
The abbreviation "ALP" stands for alkaline phosphatase, which is an enzyme many routine blood panels may measure. Primarily, the liver produces ALP, though there are other sources too. We will come back to this later in the article because it is important.
Within the liver, ALP is found along the outer layer of the liver cells. Even more specifically, it is associated with the liver cells that line the bile ducts. Alkaline Phosphatase's normal job in the body is complicated, and actually isn't critical to understand here. But what is important to understand about ALP is that it is a sensitive indicator of liver or gallbladder dysfunction.
A brief physiology lesson
The liver is an amazing organ that has, by many estimates, over 500 critical jobs in the body. To name a few, the liver is responsible for:
Removing toxins from the bloodstream
Regulating blood sugar (along with the pancreas)
Taking old red blood cells out of circulation
Releasing clotting factors
The liver is also responsible for making bile, which flows through ducts in the liver to the gallbladder. Bile is then released from the gallbladder into the GI tract where it helps with digestion.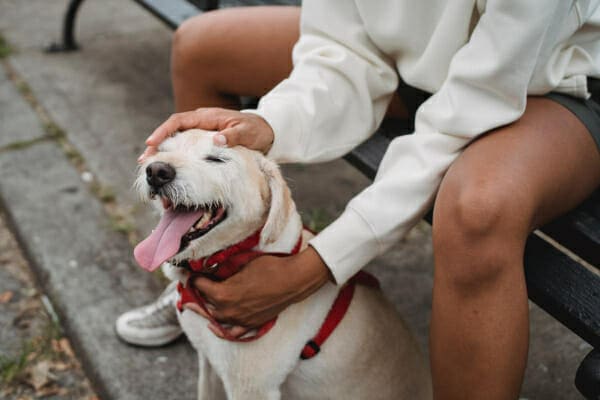 With all these important functions, it would only make sense that keeping tabs on your dog's liver is an important part of keeping him or her healthy. This is where ALP liver enzymes (among other liver enzymes) comes in.
How would the vet detect high ALP levels in dogs?
When your veterinarian performs general wellness blood work on your dog, either as part of a yearly exam or as part of a pre-anesthetic check-up, chances are the blood work will include a chemistry panel. This test measures protein and electrolyte levels. It also includes values that can offer clues about the function of the liver, kidneys, and pancreas.
For a chemistry panel, the vet or vet nurse will draw a small amount of blood from your dog and place in a test tube. Then, your veterinarian may sometimes perform the blood tests with an in-house laboratory machine. Alternatively, he or she can send your dog's blood to an outside veterinary diagnostic lab. If your veterinarian runs these tests in-house, your results may be ready the same day. But if your vet sends the blood out, it can take several days for the final results to be available.
Liver values
The markers related to the liver on a chemistry panel include ALP, ALT, GGT, and total bilirubin. The liver also makes glucose, cholesterol, albumin, and BUN. These levels can give clues to how well the liver is functioning.
ALT, or alanine transferase, is what is known as a "hepatocellular" liver enzyme. When the cells of the liver are damaged, this enzyme leaks out into the blood. Elevated ALT is often more worrisome than high ALP to veterinarians since it indicates ongoing damage to the liver cells.
ALP and GGT are what are known as "cholestatic" enzymes. This means that elevations predominantly occur if there are issues with the flow of bile, either within the liver, or as it leaves the gallbladder.
Forms of ALP
Earlier we touched on the fact that the liver makes alkaline phosphatase (ALP), but other places in the body make it too. The three most important forms are ALP from the liver (L-ALP), ALP made in the bone (B-ALP), and ALP that is released in response to excess levels of corticosteroids (C-ALP). A chemistry panel measures all three of these forms together as ALP. Therefore, based on the chemistry panel alone, it is not possible to determine which form is contributing most to an elevated ALP.
Liver ALP
As the name implies, L-ALP elevations are often related to issues with the liver. This is the focus of much of the rest of the article.
Bone ALP
Increased ALP activity is common in young dogs who are growing rapidly because normal bone growth releases B-ALP. Generally, these dogs are less than a year old. In a young dog, a mild elevation in ALP is not a worrisome finding if the remainder of the liver values are normal and the dog is otherwise feeling well. However, conditions that cause ongoing damage to the bones, such as bone cancer (i.e. osteosarcoma) or infections within the bone (i.e. osteomyelitis), can also cause elevations in B-ALP levels.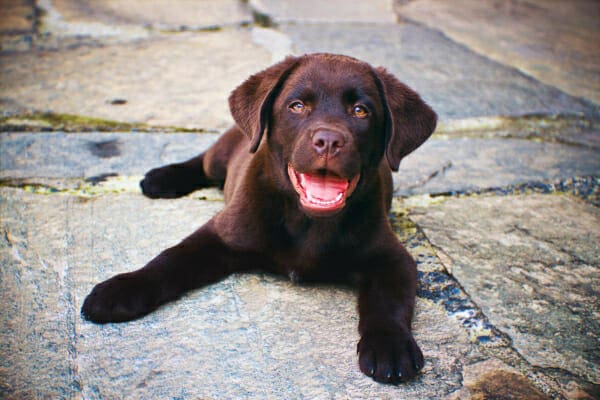 Corticosteroid ALP
The liver produces corticosteroid-induced ALP in response to elevated blood steroid levels. These high C-ALP levels can either be due to the body producing increased amounts of steroids, as with Cushing's Disease in dogs, or they can be from oral or topical steroid-containing medications.
What causes high ALP in dogs?
Many times, a vet will find high ALP in senior dogs. In fact, it is one of the most common lab work abnormalities in older dogs. An elevated ALP is very sensitive in its ability to assess for hepatobiliary disease (i.e. diseases affecting the liver, gallbladder, or bile ducts) in dogs and cats.
This means that most dogs with significant liver disease will have an elevated ALP. That sounds like great news, right? If that's the case, an ALP blood test should be the perfect way to help decide if your dog has liver disease.
Unfortunately, it is not quite that simple. While a high alkaline phosphatase level is very sensitive, it is not also a non-specific finding. This means that lots of other conditions aside from liver disease can cause an elevation in ALP. The list of conditions that can cause an elevated ALP includes:
Liver or gallbladder conditions
Any disease that causes a back-up of the flow of bile (i.e. cholestasis) will cause increased serum ALP levels in dogs. Cholestasis can be due to primary liver disease in dogs. Structural problems that block the flow of bile out of the liver, into the gallbladder, or from the gallbladder into the intestinal tract, can also cause a high ALP in dogs. Finally, secondary liver diseases (i.e. other conditions that cause ongoing damage to the liver) also will cause an elevated ALP level.
Primary liver diseases include:
Infectious hepatitis due to ascending bacterial infections, Leptospirosis, etc.
Chronic active hepatitis
Copper storage disease
Benign nodular hyperplasia
Hepatocellular carcinoma (i.e. a type of liver cancer)
Gallbladder diseases include:
Cholelithiasis (i.e. gallstones)
Cholecystitis (i.e. gallbladder infection)
Gallbladder mucocele in dogs
Bile duct carcinoma (i.e. cancer of bile ducts)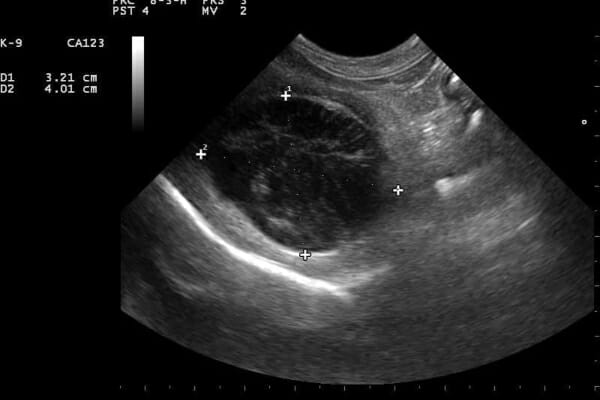 Other medical conditions
Many medical conditions that are unrelated to the liver itself can also cause a high ALP. They range from non-worrisome to very concerning. Some of these include:
Endocrine diseases:
Diabetes mellitus
Cushing's disease
Hyperparathyroidism
Non-liver cancers:
Pancreatic carcinoma
Osteosarcoma (i.e. bone cancer)
Other diseases:
Gastroenteritis (I.e. inflammation of the stomach and intestines from various causes)
Osteomyelitis (i.e. bone infection)
Toxins
Any toxins that cause substantial liver damage can also cause a high ALP in dogs. However, these elevations will not normally be as significant as the increases in ALT levels. Some toxins that cause liver damage are:
Cycad palms (i.e. sago palms)
Zinc
Aflatoxin
Amanita mushrooms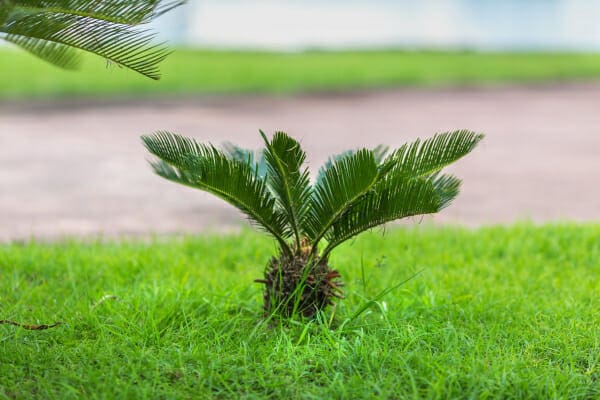 Breed-related elevations
Certain dog breeds can have increased ALP levels without it being a problem. The most common breed-related cause of increased ALP is Benign Familial Hyperphosphatasemia in Siberian Huskies. Scottish Terriers can also have a similar condition.
Medications
Some medications also are connected with elevated ALP in dogs. Two of the most common are:
Phenobarbital
This is a common medication vets use to treat dog seizures that can benignly increase L-ALP levels. However, phenobarbital can also occasionally cause damage to the liver. This means that if a dog taking phenobarbital has a high ALP, it can be hard to determine if the ALP elevation is no big deal, or if it might indicate a bad reaction to this medication.
If you find your dear dog in this situation, your veterinarian will likely start by evaluating how your dog is feeling. He or she will also look at the levels of the other liver values on the chemistry panel. In cases where the ALP elevation is severe, your dog is feeling poorly, or your dog has other liver enzyme elevations, then your veterinarian may recommend additional liver function testing.
In some cases, dogs will need to stop phenobarbital due to concerns about liver damage. The good news is that in most dogs, the liver values quickly go back to normal when the vet weans them off phenobarbital and onto one of the other medications available to help control seizures.
Steroids
Oral steroids, like prednisone for dogs, commonly cause moderate to severe elevations in ALP. Higher doses of steroids, such as those used for immunosuppression in cases of IMHA in dogs or other immune-mediated conditions, tend to cause higher ALP elevations.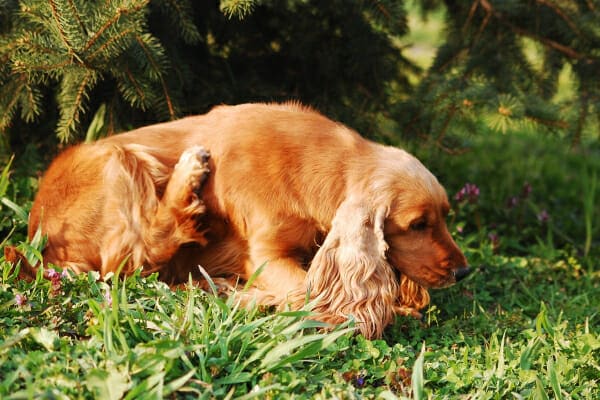 Luckily, the increase in ALP from steroids does not generally correlate with long-term liver damage or liver dysfunction. However, it is important to know that once the dog stops taking steroids, it can take much longer—up to several months—for the ALP levels to normalize.
If your dog has an elevated ALP level, ensure you tell your veterinarian about all the medications your dog is taking or has recently taken. Some eye and ear medications and skin sprays or ointments contain steroids. Even these topical steroids can lead to ALP elevations during or after treatment.
Is a higher ALP automatically worse for dogs?
You may be wondering if you can use the degree of ALP elevation to tell you how bad the underlying problem might be. It would be easy to think that if a dog has a very severely elevated ALP, her or she might have a worse prognosis. Happily, this is not always the case.
Some benign and completely reversible issues, like taking high doses of steroids, can cause very severe elevations in ALP. However, if there is not an obvious reason for the high ALP (like taking a course of steroids), then your veterinarian may use the degree of elevation to help decide how aggressive to be with additional diagnostic testing.
What are the next steps for a dog with a high ALP?
If your dog has a high ALP, your veterinarian will start with a detailed medical history and thorough physical examination. In many cases, clues from the exam and history can help point your veterinarian to the next best diagnostic test to perform.
Every case is different, but the most common and least invasive next step is often to perform full lab work. This typically includes a CBC (i.e. complete blood count), full chemistry panel (if the ALP elevation was found on a "short" panel), T4 level, and urinalysis. If the remainder of your dog's lab work is normal, he or she is otherwise feeling well, and the physical exam reveals no major concerning changes, then your veterinarian may elect for the "watchful waiting" approach.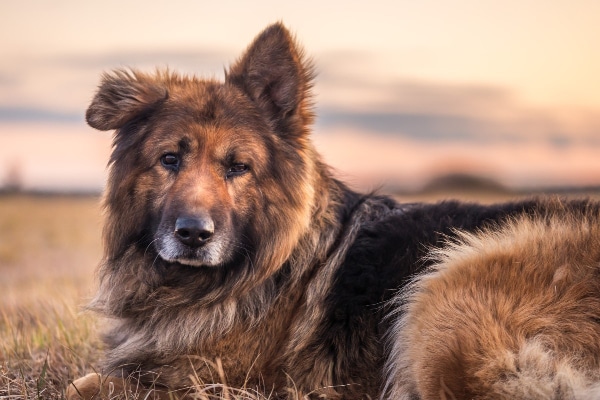 With this approach, your veterinarian would hold off on performing any additional diagnostic testing right now. He or she will repeat lab work periodically to monitor trends in the ALP and other liver values. If the ALP improves or remains mildly elevated, then together you may elect for continued "watchful waiting." If the ALP elevation gets worse, repeat bloodwork shows other abnormalities, or your dog develops any new medical symptoms, then your veterinarian will likely recommend additional diagnostic testing.
Liver function testing
One additional non-invasive lab test that your veterinarian might recommend is a liver function test which measures bile acid levels. Bile acids are made in the liver, stored in the gallbladder, and released into the intestines to help digest fat after you, or your dog, eats a meal. If the liver is working well, these bile acids are pulled back out of the bloodstream to be recycled and used again. However, if the liver is not functioning well, it is unable to remove the bile acids from the bloodstream and the bile acid levels will be high.
Your veterinarian can measure bile acid levels by taking two blood samples and sending them to an outside veterinary diagnostic lab. Your dog must have fasted for 12 hours prior to the first blood draw. Then your veterinarian will feed your dog a small snack, which should cause the gallbladder to release bile acids. Next, the vet will take another blood sample two hours later to see if the liver was able to remove the released bile acids from the bloodstream.
Elevated bile acid levels tell your veterinarian that your dog has a significant problem with his or her liver. But it does not provide any information about the underlying cause of the liver problem. If your dog has elevated bile acid levels, your veterinarian will likely recommend additional testing or referral to an internal medicine specialist.
Imaging
Your veterinarian may also recommend some liver imaging. In general, X-rays and ultrasound are the two most common types of imaging offered in veterinary medicine. While X-rays are a useful tool for many issues, they have limited ability to evaluate the liver.
An abdominal ultrasound is much more useful in this regard. An ultrasound can evaluate for masses or nodules in the liver and can also assess the gallbladder for signs of infection, gallstones, or a mucocele. Plus, ultrasound can help determine if there might be other medical conditions like pancreatitis or Cushing's disease that are causing a high ALP.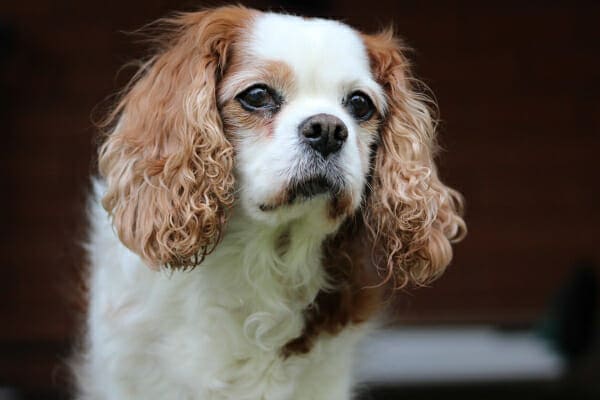 Liver sampling
One limitation to ultrasound is that while it can determine if the liver looks abnormal, it cannot definitively pinpoint the underlying cause of masses, nodules, or other abnormalities. Some nodules are benign changes, while others represent cancer. There may be clues on ultrasound that a mass or nodule is benign or malignant. But to know for sure the vet must take a sample of the liver. The two ways to sample the liver are fine needle aspiration or biopsy.
Fine needle aspirate
If your veterinarian finds nodules, masses, or other liver abnormalities, he or she may recommend a fine needle aspirate as the next diagnostic step. To perform an aspirate, your veterinarian will use an ultrasound probe to guide a small needle into the area of concern in the liver. Once the vet gathers the cells in the hub of the needle, he or she will squirt them onto a glass microscope slide. Then your vet will submit the slide to a veterinary pathologist for review.
In veterinary medicine we often start with fine needle aspirates over biopsies. This is because this testing is less expensive, less invasive, and the vet can do it while your dog is awake or with just mild sedation. The drawback of aspirates is that they do not always yield a diagnosis. If results are inconclusive, the vet may still recommend a liver biopsy.
Liver biopsy
A liver biopsy is the most definitive way to determine the underlying cause of liver enzyme elevations. However, it is more invasive than many of the other tests. To perform a liver biopsy, the vet will remove a small piece of the liver and submit it to a veterinary pathologist. Your vet may obtain the sample through an open abdominal surgery or laparoscopic surgery. Alternatively, your vet may use a large needle tool (i.e. the Tru-cut biopsy technique) which is significantly bigger than the needle for a fine needle aspirate.
Unlike a fine needle aspirate, which your vet can do on an awake dog, the vet will always perform the biopsy under general anesthesia. Although it may raise the question in some dog parents' minds of "Is my dog too old for anesthesia," a biopsy can be a very useful tool. It allows the vet to submit an actual chunk of liver tissue for evaluation. This can give a clearer idea of what is going on in the liver than a fine needle aspirate can.
Since biopsies are a more aggressive test, they may not be warranted in cases of mild or even moderate ALP elevations where the dog isn't symptomatic and/or doesn't have elevations in other liver enzymes. However, every dog and every case is unique. Your veterinarian will take your furry family member's medical history, exam findings, and full lab work results into account when making his or her recommendations.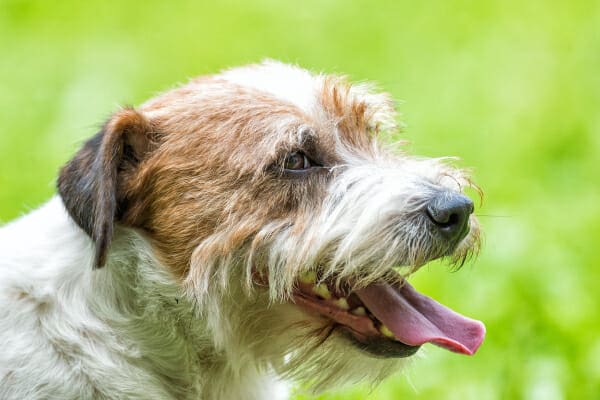 Back to my patient, Sampson
I am sure at this point you are wondering what happened to Sampson. We did perform full lab work, which aside from the ALP elevation, was beautifully normal. Apart from his sore tooth, Sampson was his normal squirrel-chasing self. He was energetic and had a great appetite.
We knew that his tooth was uncomfortable. Together his mom, Sarah, and I decided it was best to go ahead with his dental procedure. I am happy to report that the procedure went great. Sampson recovered uneventfully and is back to enjoying his crunchy dog biscuits and even the occasional stick (although sticks are not on my list of safe chew toys for dogs).
We rechecked lab work a month after his procedure and the ALP elevation was still there. Since Sarah is the proactive type, we decided to schedule an ultrasound for Sampson. The radiologist reported changes in the appearance of his liver that looked consistent with benign nodular hyperplasia, which was good news
I let Sarah know that benign nodular hyperplasia is very common condition in many senior dogs. It causes benign nodules to form in the liver and a mild to moderate ALP elevation without an elevation in the ALT. Changes on ultrasound can make the radiologist suspect this condition. But ultimately it would take a liver biopsy to rule out more nefarious causes of nodules.
After weighing the pros and cons, Sarah decided to continue monitoring for now. Sampson will come back in a month to monitor his ALP value. And then in a few more months he will have another ultrasound. I have a hunch that this is just going to be a blip on the radar for good old Sampson, and that the local squirrels won't be able to rest anytime soon.
Talk to your vet
If like Sampson, your dog's blood work showed a high ALP level, the best thing you can do is have an in-depth conversation with your veterinarian. Sometime being presented with all the different diagnostic options can feel a bit overwhelming. But at the end of the day, you and your trusted vet should be able to work together to create a plan for your dog—be it a "watchful waiting" approach or further diagnostics—that you feel confident about.
Hopefully, the elevated ALP will turn out to be nothing significant for your senior dog. But even if it does indicate a more serious problem, remember that your dog has a great ally in you and your veterinarian. Together, you can tackle whatever the future brings and keep making memories in the process.
Has the vet ever found a high ALP level in your senior dog's blood work?
Please comment below to share your dog's story.