TPLO surgery for dogs can be a great way to stabilize the knee joint and reduce pain after a cruciate ligament tear. Integrative veterinarian Dr. Julie Buzby invites her friend and veterinary editor of the blog, Dr. Andrea Gibbs, to tell her dog's TPLO story. Along the way you will get all the facts to help you make an informed decision on whether TPLO surgery is right for your dog.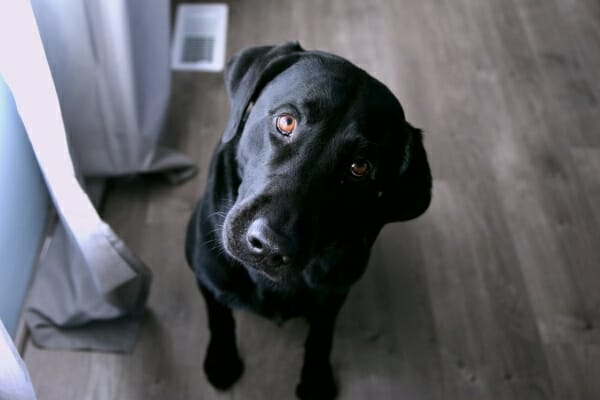 It was a beautiful fall day, so I decided to take my big, goofy, 18-month-old Great Dane, Oliver, to play in the dog park. He happily cavorted in the falling leaves with a few of his doggie friends without a care in the world. Nothing seemed out of the ordinary when we got home. He flopped on the couch and I sat down beside him with my giant binder of vet school class notes.
However, when Oliver hopped off the couch for his evening bathroom trip, he was holding his left leg up. As I examined his leg, I ran through the potential causes. Bone cancer? Torn cruciate ligament? Fracture? Paw injury? Being a worried dog mom, I took him to the orthopedic surgeon at school the next day. As it turned out, he had torn his cranial cruciate ligament.
What is the cranial cruciate ligament (CCL)?
A dog's stifle joint (i.e. knee joint) is stabilized by several structures, including the cranial and caudal cruciate ligaments. These bands of fibrous connective tissue form an "X" shape between the bottom of the femur (thigh bone) and the top of the tibia (shin bone).
Dogs like Oliver who have suffered a cruciate ligament rupture have an unstable knee joint. Normally the cruciate ligament helps keep the top of the tibia from sliding forward beneath the bottom of the femur when the dog puts weight on the leg. Without a functional cruciate ligament, this constant sliding motion causes pain, inflammation, and damage in the knee joint.
What causes a cruciate ligament tear?
Humans tend to traumatically tear their anterior cruciate ligament (ACL)— the human equivalent of a dog's cranial cruciate ligament. When the person jumps, twists, or lands wrong, their ACL tears. However, cruciate ligament ruptures in dogs are a bit different.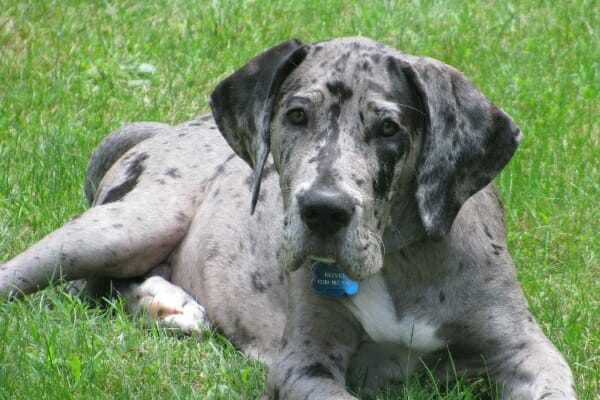 Often, a dog's cruciate ligament begins to slowly degenerate. Over time, it frays like a well-used rope. Eventually, just like that worn out rope, the cruciate ligament will break. It may appear that the rupture was sudden, as in Oliver's case, but in reality, it is usually a long time in coming.
After the orthopedic surgeon diagnosed Oliver's cruciate ligament rupture, she recommended the TPLO (tibial plateau leveling osteotomy) surgery. I was a bit apprehensive because it was expensive (even with the vet student discount). But, I knew it was his best chance to have more pain-free romps in the dog park. So a few days later, I stood in the operating room, watching as Oliver had a TPLO.
What is TPLO surgery for dogs?
The goal of surgical repair is to stabilize the knee. A TPLO procedure accomplishes that by changing the angle of the top of the tibia (i.e. tibial plateau). Imagine setting a toy car (i.e. the bottom of the femur) at the edge of a hill (i.e tibial plateau) and letting go. It rolls down, right? What if that hill (i.e. tibial plateau) was almost completely flat instead. The car (i.e bottom of the femur) wouldn't go far, if it went anywhere at all.
For a TPLO, the orthopedic surgeon uses a special saw blade to make a semicircular cut in the back part of the tibia. This frees the tibial plateau from the rest of the tibia. Then the orthopedic surgeon rotates that cut piece to a pre-calculated position that will provide the optimal tibial plateau angle.
After achieving the proper angle, the surgeon will use a specially designed bone plate and screws to hold the cut portion of the tibia in the new orientation. Over time, the bone will heal together again.
While the knee joint is open, the surgeon typically also removes the torn portion of the cruciate ligament and inspects the other structures in the joint. Dogs who tear their cruciate ligament are at risk for also injuring their meniscus. Thus, the veterinary surgeon may need to remove a portion of the meniscus.
Alternatively, he or she may decide to do a meniscal release procedure which allows the meniscus to move more freely. This may reduce the chances of further meniscal injury down the road. The surgeon will decide on a case-by-case basis if anything needs to be done with the meniscus.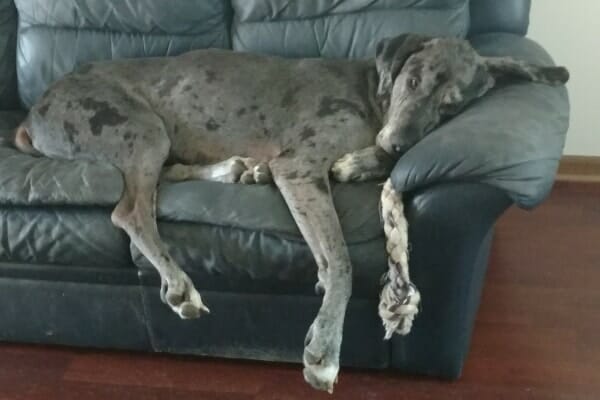 What does preparation for TPLO surgery involve?
Typically, your dog would be evaluated by the surgeon first to determine if he or she would be a good candidate for TPLO surgery. Then, the surgeon will use carefully positioned X-rays to calculate your dog's current tibial plateau angle and take other measurements. This allows the surgeon to plan the surgery, including:
The size of saw blade,
The amount of rotation of the cut piece of the tibia
The size of the bone plate.
It is important to note that even if your vet took X-rays of your dog's stifle when he or she diagnosed the cruciate ligament rupture, the surgeon may want to take more X-rays. Planning a TPLO surgery requires careful precision with exact positioning of the leg on the X-rays. This is best accomplished using X-rays taken expressly for that purpose.
Which dogs are good candidates for TPLO surgery?
The great news about TPLO surgery is that it is very versatile. The saw blades and bone plates come in a range of sizes that work for an array of patient sizes. Plus, it has excellent outcomes (more on that in a bit). It is a great choice for:
Giant breed dogs—Dogs like Oliver may be too big for other repair techniques such as an extracapsular lateral suture stabilization (ELSS) or tibial tuberosity advancement (TTA) but do well with a TPLO.
Smaller breed dogs—They are prone to having a higher tibial plateau angle which makes it more difficult to successfully perform a TTA. However, they are a group where ELSS also can be a good, and sometimes more cost effective, solution.
Medium to large breed dogs—This tends to be the group who experiences cruciate ruptures most frequently and TPLOs are highly successful for them.
Working and agility dogs— TPLO surgery is thought to offer the best chances of returning to previous athletic function. A study of agility dogs who underwent TPLO surgery indicated a good prognosis for return to competition, which is great news for doggy athletes.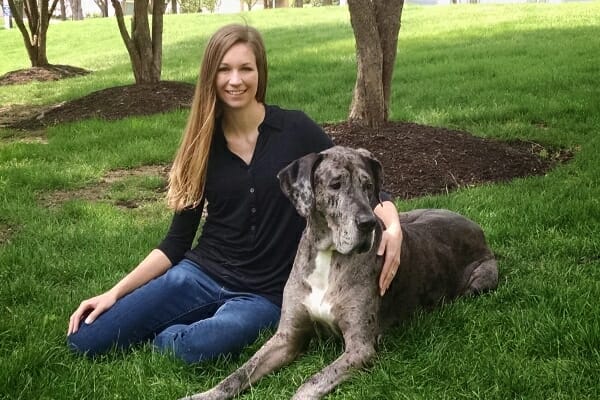 Where can I have a TPLO surgery performed on my dog?
Generally, board certified veterinary orthopedic surgeons perform TPLOs. This is because TPLO surgery involves a high level of surgical expertise as well as specialized saw blades and plates. Thus, the cost of TPLO surgery may be higher than the cost of some other cruciate stabilization options. Procedures such as ELSS do not require special tools and can be more easily mastered by a general practice vet with an interest in surgery. Thus, ELSS may be less expensive.
What is the outlook for dogs who have TPLO surgery?
When evaluating the results of any surgical procedure, it makes sense to compare it to other procedures created to fix the same problem. Also, it can be helpful to look at the long outcomes in terms of arthritis and lameness scoring.
TPLO vs ELSS
When compared to ELSS, two studies indicated that dogs with a TPLO surgery consistently had higher force-plate readings (bearing more weight) for the operated limb. One of these studies also indicated that dogs who underwent TPLO surgery had limb function that was indistinguishable from a normal dog at one year post-op. Additionally, the study found that 93% of owners were satisfied with the outcome of their dog's TPLO. This is in contrast to the 73% of dog parents who were happy with the ELSS procedure.
TPLO vs TTA
The same research group performed a similar study to compare the TPLO to the TTA. They determined that when walking, dogs with both surgical procedures showed normal limb function. However, dogs who had a TTA had inferior limb function when trotting compared to TPLO dogs. This may be significant because subtle lameness is easier to notice in a trotting dog.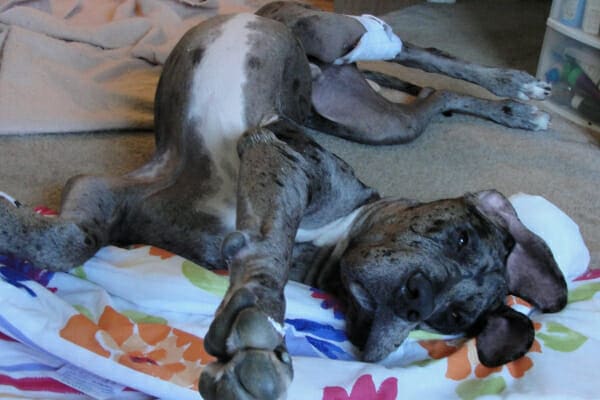 Arthritis development
Dogs who have a ruptured cruciate ligament are bound to develop canine arthritis as they age. It is an unavoidable consequence of altered joint mechanics. So the goal is to minimize the arthritic changes that occur in the joint. Any of the three surgical repair techniques will decrease arthritis formation compared to no repair.
However, a 2019 study in Veterinary Surgery indicated that at three or more years after surgery, arthritis on X-rays was more significant after a TTA than a TPLO. As part of that study, dog parents also filled out questionnaires to evaluate their dog's pain and mobility. The results indicated that dogs who had a TPLO had less morning stiffness, better jumping and climbing, less limping during mild activities, less interference with walking, and better overall quality of life.
A different study compared osteoarthritis development between dogs with a TPLO and ELSS 12 or more months after surgery. The researchers determined that dogs with a larger increase in arthritis score were 5.78 times more likely to have had an ELSS than a TPLO.
These studies would seem to indicate that TPLO is the superior procedure for decreasing arthritis formation. However, it is also worth noting that in dogs who underwent a TPLO, arthritis progressed slower in those with a partial cruciate ligament rupture compared to those with a complete tear. Factors such as underlying damage to the joint cartilage or meniscus prior to surgery and the type of meniscal surgery may also contribute to the degree of arthritis. So it isn't always a simple comparison.
Long-term lameness scoring
Another study used a combination of X-rays, examinations, and/or client questionnaires to evaluate long-term outcomes of dogs who had TPLO surgery. The study showed that up to 6.8 years post-op, 90.4% of cases had lameness results that were judged to be "excellent" or "good." This is good news because it demonstrates that TPLO surgery can give good functional results for years to come.
What are the common complications of TPLO surgery?
Whenever you are considering surgery for your dog, it make sense to also look at the potential complications of the surgery. Some dog parents may understandably be concerned about whether their dog is too old for surgery or too old for anesthesia. This is where a conversation with your trusted vet and/or orthopedic surgeon can help ease your mind.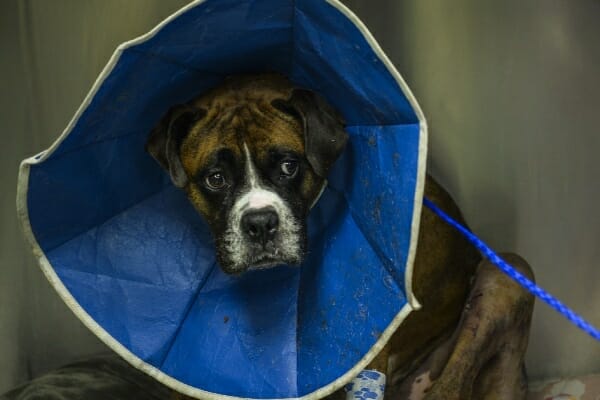 In a study of 1,519 TPLO procedures, major complications were seen in 3.1% of cases and minor complications in 8.3% of cases. The more common major complications included:
Medial or lateral patellar luxation requiring surgical correction
Joint infection
Fracture of tibia/implant (plate and screws) failure
Need for plate removal due to loosening or exposure, discharge from surgical site, abnormal X-ray appearance, or lameness
The more common minor complications included:
Incisional swelling, inflammation, drainage, and bruising
Tibial crest/patella fracture (noted on X-rays, but usually not symptomatic)
Pin removal/migration
Patellar tendon thickening
Other factors to consider
Depending on which study you read, somewhere between 1.9% and 28% of dogs who undergo one of the cruciate repair surgeries may develop a tear in the meniscus at some point after surgery. The study referenced above had a 0.8% rate of subsequent meniscal tears after TPLO. However, it is not clear yet if this is truly a complication of TPLO surgery. It may also just be a consequence of abnormal joint dynamics. More research is needed.
While it isn't a complication of TPLO surgery, dog parents should also be aware of the fact that approximately 50% of dogs will tear the cruciate ligament in the other leg. This is actually a good reason to move forward with a TPLO or other surgery sooner rather than later. The quicker the dog goes back to using the injured leg, the less weight he or she will be shifting to the other leg. This puts less stress on the other potentially degenerating cruciate ligament.
What does TPLO surgery recovery look like?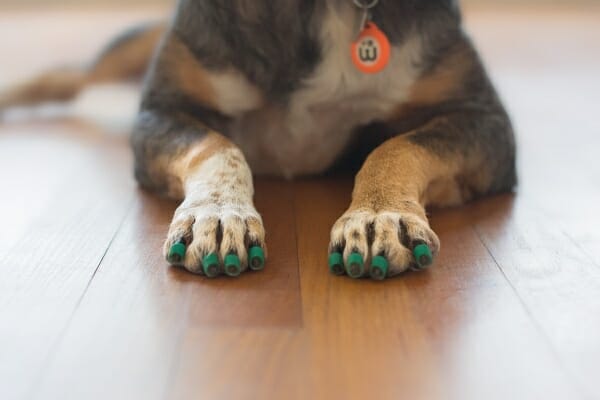 Your vet will give you a detailed list of instructions for your dog's recovery. This list can vary some, but in general, you may be instructed to:
Keep your dog confined to a crate or small room. Initially, take him or her outside on a six-foot leash only long enough to go to the bathroom. Your orthopedic surgeon will let you know when you can start increasing the length of the walks. Keep your dog from running, jumping, climbing stairs, and roughhousing.
Administer pain medications on a regular schedule as advised by your vet. These may include non-steroidal anti-inflammatory drugs (NSAIDs), tramadol for dogs, gabapentin for dogs, or other medications.
Use heat or cold therapy on the affected leg.
Talk to a veterinary rehabilitation practitioner or follow a provided rehab program.
Consider laser therapy for dogs to reduce pain and inflammation.
Keep your dog's E-collar on to prevent him or her from licking the sutures.
Prevent your dog from sliding on slippery floors. Dr. Buzby's ToeGrips® dog nail grips work great for this. Alternatively you can lay down non-slip rugs or mats for your dog to walk on.
The orthopedic surgeon will want to recheck your dog at preset times during the recovery period. Anytime you notice your dog seems to be suddenly more painful, the incision looks abnormal, or you have any concerns contact the surgeon. He or she may want to see your dog to ensure no complications have occurred.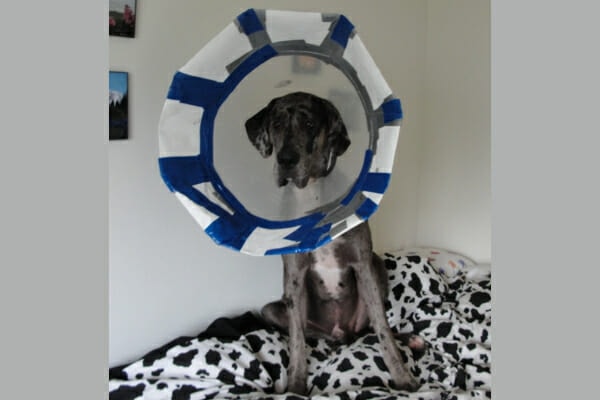 Oliver's recovery
Thankfully, Oliver recovered well from his TPLO. I gated him in our tiny apartment kitchen with a thick cushy bed to lay on while I was at classes. During lunch break, I would pop home to check on him, take him out, and give him pain meds. My roommate (who is now my sister-in-law) also did a great job of helping me take care of Oliver and made sure to follow all the post-op instructions, too.
Being a 155 pound Great Dane, he was too big for even the biggest E-collar the clinic had. So I resorted to duct taping old plastic placemats around the edge of his E-collar to make the sides longer. He was definitely a sight, but it worked.
I lived in a very dog-friendly apartment complex at the time, and Oliver would literally leap for joy whenever he saw other dogs. Normally this was cute, but it was definitely not ok while he was recovering from TPLO surgery. Whenever I took him outside for a bathroom break, I would have to scout the area of other dogs first then cross my fingers that none would walk by. We were both happy when he was able to be a bit more active again!
Final thoughts on TPLO surgery for dogs
Looking back, I don't regret having the TPLO surgery done for one second. Oliver was able to go on long walks and hikes and continue his romps in the dog park with minimal pain. Without the TPLO, this probably would not have been possible. Thankfully, he didn't ever completely tear his other cruciate ligament, although I suspect he may have had a partial tear near the end of his life.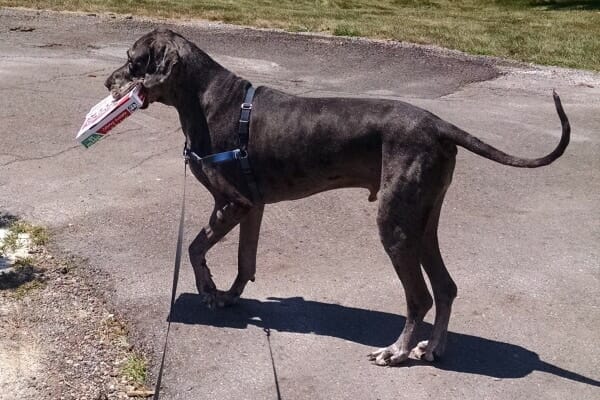 My goal was to do what I could to give him a pain-free life for as long as possible. I made sure he stayed at a ideal dog body condition score to put less stress on his joints. He willingly ate joint supplements for dogs to help keep his joints healthy. I hadn't heard of Dr. Buzby's Encore Mobility™ hip and joint supplement at the time, or I probably would have tried it for him too.
As he aged, arthritis did eventually take its toll. But he had eight more wonderful years with me after his TPLO. Oliver helped me meet my husband. He supported me through the challenges and triumphs of being a new vet. And he welcomed my first two children to our family. My sweet Oliver Pickles will forever be part of our circle of family.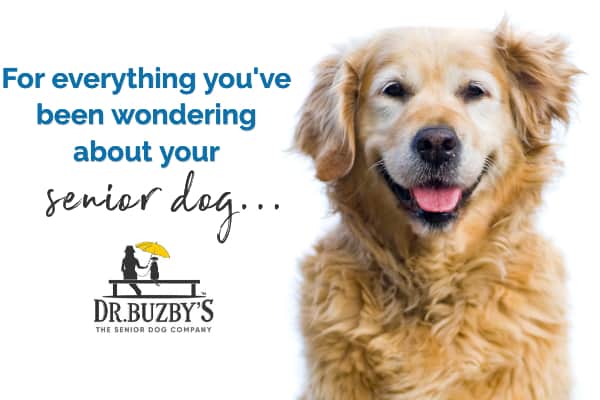 Did your dog have a TPLO? Are you trying to decide if a TPLO is right for your dog?
Please comment below.