Tramadol for dogs—does it still have a place in veterinary medicine for treating pain in dogs? Discover the answer to this question as well as everything you need to know about the uses, side effects, benefits, and drawbacks of tramadol for dogs from integrative veterinarian Dr. Julie Buzby.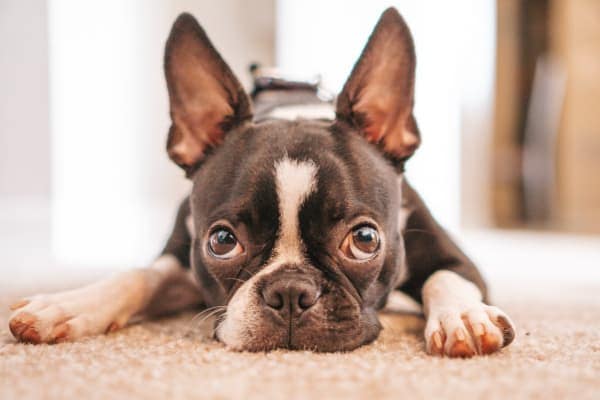 For the first decade of my career, I prescribed tramadol for dogs liberally. And why not? It was inexpensive, it was safe, and it was effective.
But was it?
Unfortunately, current research has thrown shade on tramadol as a pain reliever for dogs, which is a tough pill to swallow. I've long considered this drug as a go-to for my senior dog patients. However, veterinary medicine has begun to cast it aside.
Despite this movement away from tramadol, there are plenty of veterinarians who echo my sentiments about tramadol for dogs. For years, we saw it help our patients in tangible ways. Thus, we are still on the tramadol bandwagon.
So why do veterinarians and scientists report varying degrees of success with tramadol for dogs? That is the million-dollar question!
If your dog has been prescribed tramadol in the past, if your dog is taking tramadol in the present, or if you just love a good mystery…read on to learn everything you need to know about tramadol for dogs.
What is tramadol?
More properly known as tramadol hydrochloride, tramadol is a synthetic (man-made) opioid. It works on opioid receptors in the brain (just like endorphins, morphine, and codeine). However, unlike some other opioids, it's not directly derived from the opium plant.
In addition to its role as an opioid analgesic (i.e. painkiller), it also affects the way cells use two important hormones—norepinephrine and serotonin. I'll explain this concept in detail when we look at tramadol safety for dogs. It's also the key to unraveling our mystery!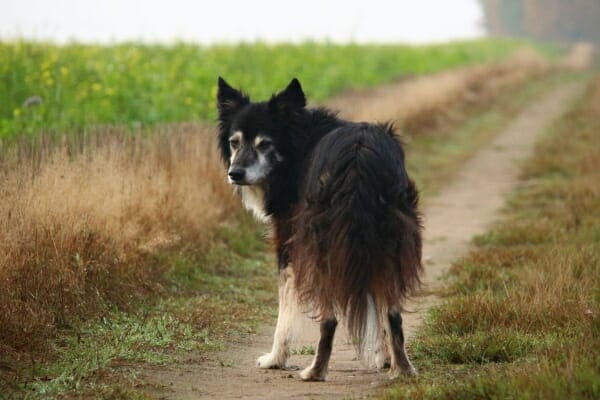 Can dogs take tramadol?
Yes, they can! In fact, tramadol is one of the few human pain medications that does not raise red flags about toxicity in dogs. Remember—you should never give your dog Advil or other human NSAIDs.
In the United Kingdom, there are veterinary-approved tramadol formulations. However in the U.S., we use the human product in an "off label" fashion for dogs. This in and of itself isn't a cause for concern because many drugs are safely used "off label" in animals. As you will discover shortly, the fact that it is a human drug with abuse potential does create some problems.
Tramadol comes in a variety of strengths and formulations. However, in my experience, most veterinary hospitals carry or script tramadol 50 mg tablets—a common dosage form used for humans.
What are the implications of tramadol being a human drug?
For the first decade of my veterinary career, tramadol lived in my pharmacy next to my antibiotics and eye ointments. Sadly, human abuse and misuse of the drug became rampant in the early 2000s. This led to the U.S. Department of Justice Drug Enforcement Administration (DEA) placing tramadol into schedule IV of the Controlled Substances Act on July 2, 2014.
This completely changed veterinarians' relationship with tramadol. Don't get me wrong, it is still prescribed. But the amount of legal red tape involved and the ethical concern about inadvertently causing harm for humans has contributed to tramadol falling out of favor in veterinary medicine.
How does tramadol work?
In humans, tramadol is almost entirely absorbed and bioavailable. This means that most of it is in a form that the body can use. Once it enters the bloodstream, the liver converts it into a "metabolite" called OM1. Then OM1 binds to the opioid receptors to affect the nervous system's perception of pain. OM1 is a much more powerful pain-relieving compound than tramadol in its original form.
Tramadol also works by blocking the "hormone of happy," serotonin, from coming back into the cell. This means a higher concentration of the hormone remains active in the blood stream for a longer time. Thus, tramadol works in two ways in people.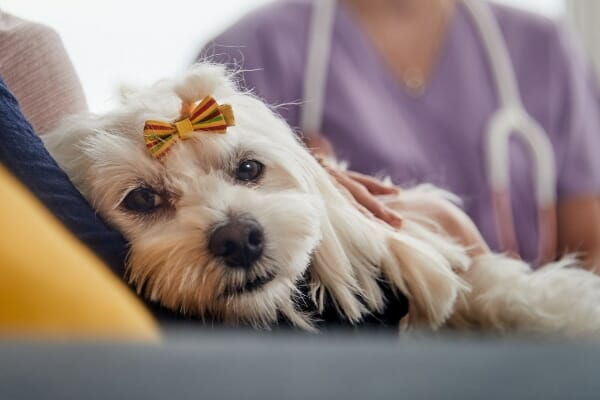 What about tramadol for dogs?
There are a couple of major differences we must consider when talking about tramadol for people versus tramadol for dogs. And these differences are another reason tramadol has fallen out of favor as a pain medication for dogs.
Tramadol is only about 65% absorbed and bioavailable in dogs—much less than in humans.
Dogs don't have the same ability to create the OM1 metabolite as humans do. Simply put, tramadol metabolizes differently in the dog's liver.
Since OM1 is the metabolite that interacts with the opioid receptors to relieve pain, this would indicate that tramadol would theoretically be less effective at relieving pain in dogs. Interestingly, some dogs seem to have more of an ability to convert tramadol to OM1. For these dogs, tramadol works better as a true "pain reliever."
Since tramadol is great at relieving arthritis pain in people, it only makes sense that dog parents commonly ask me, "What about tramadol for my dog's arthritis?" Well, based on the research alone, tramadol is not a great choice to relieve arthritis pain in dogs. In a 2018 study from the University of Georgia College of Veterinary Medicine, researchers concluded that tramadol is ineffective in alleviating signs of pain associated with osteoarthritis.
So does tramadol work for dogs?
Well, as we established above, it may not work well as an analgesic (i.e. pain reliever). However, that doesn't mean it doesn't work at all. I will go to my grave swearing that tramadol works for many dogs.
So we're left to define the term "works." Keep in mind that the research studies veterinary medicine is now citing to say tramadol doesn't work looked strictly at tramadol for pain control…and in a "research setting." The studies didn't take into account the emotional component of pain—because realistically, how would you measure that in research on dogs?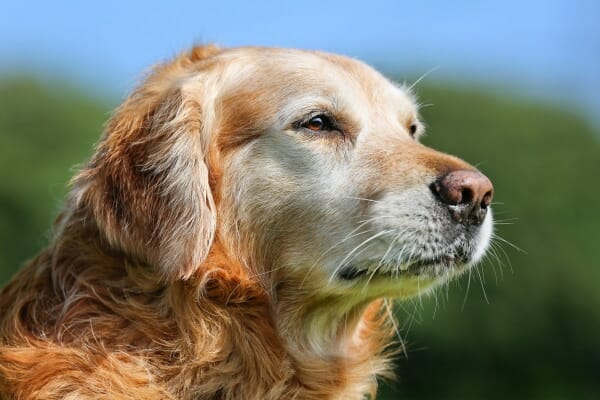 But in clinical practice, we're not evaluating our patients in a laboratory. We're out running "field tests." We don't just look at scientifically designed measures of pain control but evaluate the whole dog!
And because of the way tramadol affects certain hormones in the body—like serotonin and norepinephrine—it seems plausible that tramadol can help dogs feel better. Biochemically, it's totally possible that it's functioning to elevate their mood and reduce stress and tension. This is a really nice property for my senior dog patients who are struggling physically and psychologically with aches, pains, and reduced mobility. And it likely explains my belief that tramadol is a valid and helpful drug for dogs.
How might tramadol affect the psychological aspects of pain?
Turns out it's not just lawyers who need to be thinking about "pain and suffering." A few years back, I was privileged to interview Dr. Ralph Harvey, DVM, MS, DACVA, who taught anesthesiology and pain management at the University of Tennessee College of Veterinary Medicine for decades. To hear the full interview, check out my podcast, Pain in Dogs: An Expert Interview with Dr. Harvey.
He explains tramadol's effect on "pain and suffering" in dogs better than I ever could:
Tramadol works differently in dogs and cats and humans, and [most] dogs do not effectively convert tramadol to an active metabolite that is produced in cats and humans. But tramadol has a second, and I believe far more important mechanism, and that is to interfere with the reuptake of two neurochemicals that are important in the brain and spinal cord—the body's own ability to control the suffering component of pain—and that is norepinephrine and serotonin…That second mechanism of action of tramadol by interfering with the reuptake of those two neurotransmitters is very powerful, and it's perhaps more useful to think about that action almost as we might think about an antidepressant medication that would keep an animal engaged in life…in spite of the presence of pathology and disease."

Ralph Harvey DVM, MS, DACVA
What about combining tramadol with other drugs?
One thing that veterinarians seem to agree on is that tramadol is never going to win an Academy Award for the best actor. It's much more likely to get a nomination for the best supporting actor. Very few veterinarians use tramadol alone for pain (or should I say "suffering") in dogs. We almost always use it in combination with other medications. One thought is that tramadol might actually potentiate (i.e. make more effective) the effect of other pain medications when they are combined.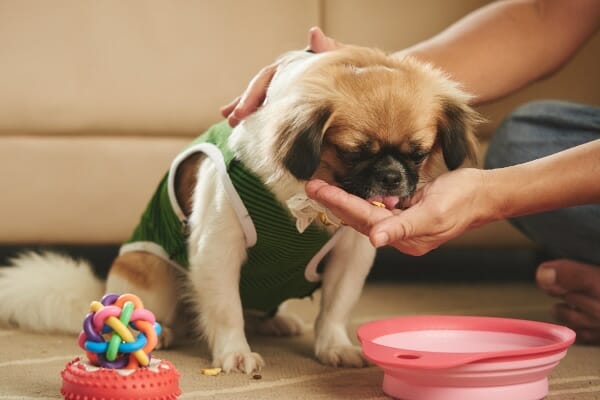 In fact, humans may also take tramadol in combination with another drug for pain control. For example, there is a combination of tramadol plus acetaminophen on the market. This is one of the many reasons you should never give your dog tramadol which you have been prescribed personally.
Can I give my dog Galliprant (or other NSAIDs) and tramadol?
This is one of tramadol's strengths. It is safe to combine it with Galliprant, Rimadyl, Metacam, or other non-steroidal anti-inflammatory drugs (NSAIDs) that veterinarians so commonly prescribe for senior dogs. Tramadol is also fine to use along with joint supplements for dogs such as glucosamine, deer antler velvet for dogs, and green lipped mussel for dogs.
What about gabapentin and tramadol for dogs?
Traditionally, both tramadol and gabapentin are pain medications we use in that supporting actor role. This means we should probably use them with other drugs that can take the lead in pain control. However, tramadol can be safely combined with gabapentin.
The great news about these two team players—gabapentin and tramadol for dogs—is they have minimal side effects and are relatively inexpensive.
We are limited in veterinary medicine to a short list of oral medications for treating pain in our patients. Sometimes NSAIDs are contraindicated for one of many reasons. Then gabapentin and tramadol may be an appropriate and reasonable tag team.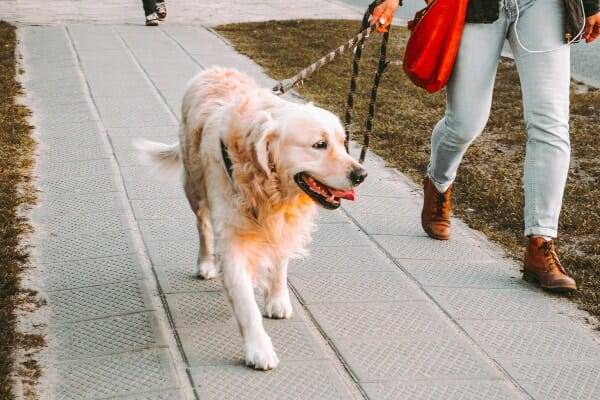 Can tramadol and methocarbamol for dogs be used together?
I will often prescribe tramadol and methocarbamol for dogs together for IVDD in dogs. In my experience they work synergistically and safely with the other drugs I've prescribed to help my patients "feel better."
Is there any merit in using tramadol for anxiety?
Tramadol would not be a medication I'd choose to treat a dog whose sole issue was anxiety. There are several great options today to calm anxiety in dogs. However, pain and anxiety often go hand in hand. And tramadol's ability to increase serotonin levels means it may be helpful in relieving anxiety for dogs in pain. Since anxiety heightens pain perception, this may explain one way tramadol appears to help dogs who are in pain.
I can personally attest to this. My own dog Jake, was adopted years ago as a stray puppy (as told in my blog Bringing a Stray Puppy Into Your Home). He recently had a mass removed from his eyelid. My colleague who did the surgery suggested I give him an NSAID for pain, which I did. However, Jake was unsettled. I added tramadol and the difference was night and day. I'll never know if it was related to pain control or anxiety about the whole ordeal or a combination. However it worked, tramadol made a night and day difference in his well-being as he recovered.
Recently, I had a conversation with a colleague about the brouhaha surrounding tramadol in dogs. She mentioned she remains a believer in it after observing her own dog, Ella, following her spay surgery. Even on NSAIDs, Ella was still shaking, whining, and acting painful. However, after a dose of Tramadol, Ella was back to her normal, happy self. No matter the exact mechanism, the bottom line was, it worked!
A word of caution
However, it's worth noting that the opposite effect has also been reported. I've heard anecdotally from colleagues that dogs can become aggressive on tramadol. I've never witnessed this, but any serotonin-altering drug can affect mood and lead to behavior changes.
Does tramadol make dogs sleepy?
Some dogs do get a bit more sleepy or sedated on tramadol. However, this varies from dog to dog. It does seem like higher doses of tramadol are more likely to result in some sleepiness. When Jake had his eyelid surgery, I was hoping the tramadol would also make him sleepy. That way he could get some relief from his eye frustration. It is hard to say for sure, but I think it did work this way for him.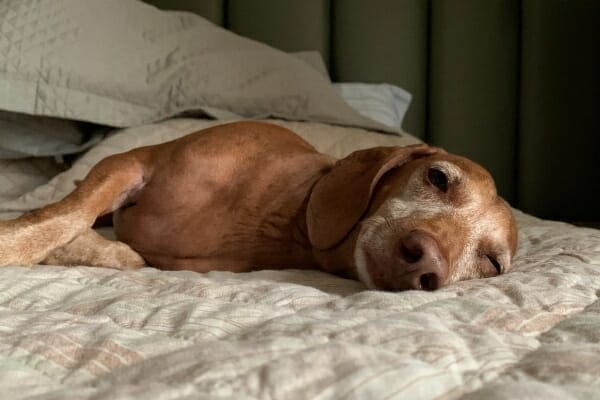 What are tramadol's side effects in dogs?
From a practical standpoint, the #1 thing I think about when prescribing tramadol to my patients is its notorious bitter taste. For owners who struggle to get pills into their dog, it could be quite a battle. However, my five solutions for dogs who won't take pills may help them be successful.
But side effects like vomiting, diarrhea, kidney failure, or gastrointestinal ulceration, which I DO worry about when prescribing NSAIDs are not really on my radar when prescribing tramadol. So when I'm asked by a conscientious client, "Is tramadol safe for dogs?" my answer is a qualified yes.
My drug formulary says "side effects are considered rare." However, in the interest of being complete, I will tell you that tramadol's side effects in dogs could include:
Sedation (as discussed above)
Upset stomach (possibly related to the bitter taste but uncommon)
Constipation (which is relevant for my senior patients who struggle to posture to defecate)
Panting
Pupil dilation
Mildly decreased heart rate
Tramadol is also associated with seizure activity in humans. If your dog has a history of seizures in dogs, tramadol is not recommended.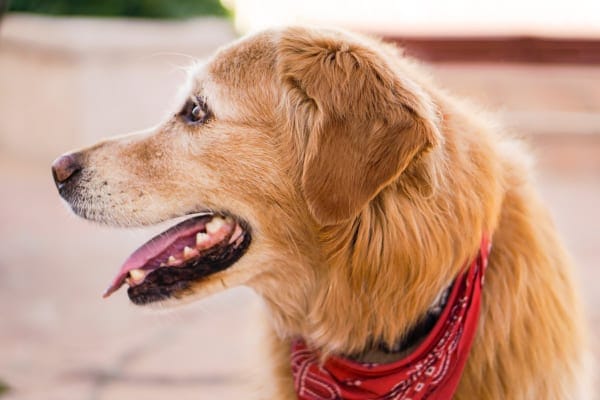 Serotonin syndrome in dogs
As we consider tramadol's side effects in dogs, we must talk about one that is very rare but super serious. It can even result in death. It's called serotonin syndrome, and it happens in people too. I have never seen this in my career, but it's the stuff nightmares are made of.
Remember all our talk about tramadol impacting serotonin availability? While we said that was a good thing, like everything in life, too much of a good thing is a bad thing.
Too much circulating serotonin causes a condition called serotonin syndrome. This may occur if the dog is also taking another drug or supplement that increases serotonin concentration in the brain. Alternatively, taking other drugs that alter the way tramadol is metabolized in the body along with tramadol can lead to serotonin syndrome.
Therefore, tramadol should be used very cautiously with:
SAMe
Milk thistle
St. John's Wort
Mirtazapine (an appetite stimulant)
Fluoxetine (Prozac for behavioral issues)
Amitriptyline (used for behavioral disorders and also as an allergy medication for dogs)
Selegiline (once used to treat Cushing's Disease in dogs )
Ketoconazole (an antifungal medication)
Erythromycin (an antibiotic)
Trazodone (an anti-anxiety medication)
Serotonin syndrome manifests as excitation or agitation which can progress to tremors and seizures. Treatment is aimed at supporting the dog while the drugs clear the system. If you think your dog could be showing signs of serotonin syndrome, contact your vet immediately.
So what is the tramadol dosage for dogs?
I certainly understand why readers would want to know the dosage of tramadol for their dogs, but I never provide doses for prescription medications in our blogs. For good reason, how much tramadol to give your dog needs to come from your veterinarian's lips.
In general, the tramadol dosage for dogs is much higher than it is for people for three reasons:
In people, virtually all of the drug is absorbed and bioavailable after being swallowed. Remember, with dogs, this is not the case. They absorb a much lower amount of the drug after oral ingestion.
Tramadol has a significantly shorter half life in dogs than it does in people—meaning the body clears it out of the bloodstream faster so it doesn't stick around to have a lasting effect.
Research supports that there is a progressive decline in effect with long-term use. In other words, the body seems to develop some tolerance to the drug. This may mean a dog taking the medication for chronic pain and suffering would require higher doses to get a similar effect.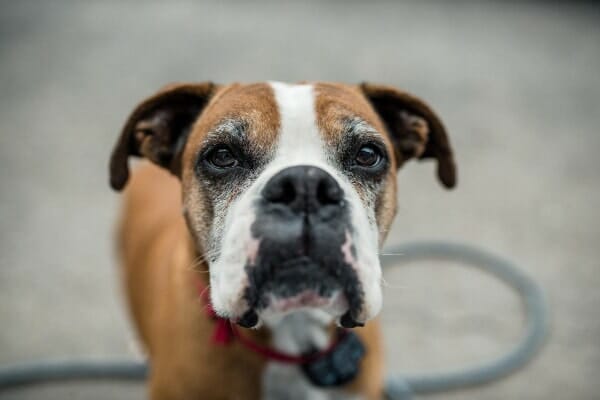 It's worth noting that the liver clears 70% of the tramadol dose from the body. The kidneys excrete the remaining 30%. Thus, veterinarians use caution when dosing dogs with significant renal (kidney) dysfunction or liver disease.
Tramadol in dogs—both sides of the coin
If you collected one hundred vets in a room and asked them their feelings on tramadol, you would probably get 107 different answers! Some would roll their eyes. Others would proclaim undying love. And some would likely abstain from voting.
On one hand, tramadol has some "cons". It will probably always be a supporting actor, at best, for pain relief in dogs. Not to mention, it is quite literally a "bitter pill to swallow", so getting some dogs to take it is a challenge.
Plus, tramadol carries a legitimate concern among veterinarians about being misused or abused if it falls into the wrong hands. It is classified by the DEA as a controlled drug, in the same class as Valium®, Xanax®, and Ativan®. This classification relates to the care that should be exercised in prescribing, storing, and using this medication. When a veterinarian prescribes this drug they must do it with special caution and documentation.
On the other hand, there are "pros". It appears to have efficacy in relieving the "suffering" aspect of pain. Plus, it has minimal side effects. Since we are limited to a short list of oral medications for treating pain in dogs, tramadol can be a valuable option for dogs who can't take NSAIDs or need multimodal pain relief.
Ultimately, I come back to the potential benefit for my senior patients, who are often grey muzzled and arthritic. If tramadol can help them feel better, engage more readily in family life, and reduce the anxiety associated with chronic pain, I'm all in.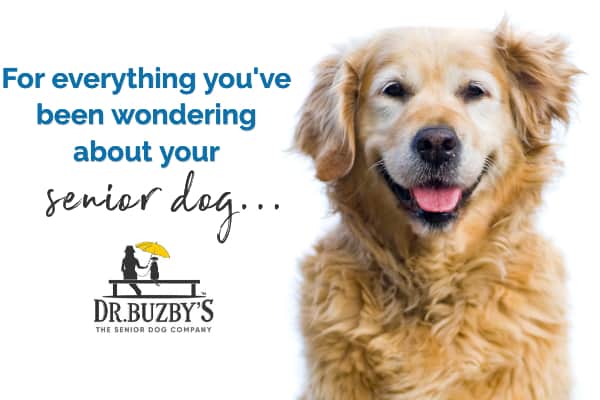 Has your dog taken tramadol?
Please comment below with your thoughts on how it worked for your dog. It is always helpful to learn from the experiences of others.