If your vet has recently prescribed amantadine for dogs for your painful pup, you may have some questions about how this medication works, side effects to watch for, and its safety. Integrative veterinarian, Dr. Julie Buzby, is here to help with an in-depth review of amantadine—a great tool in the "pain management toolbox."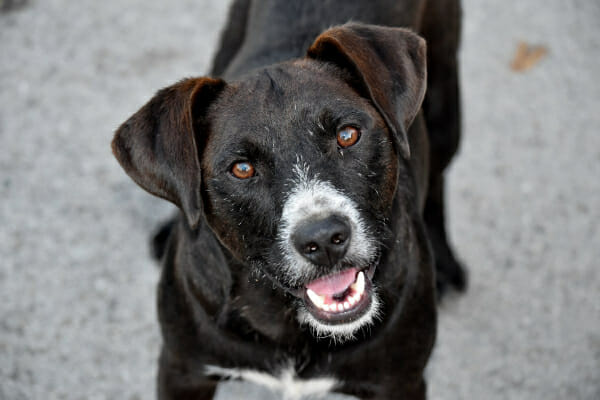 Sometimes managing chronic pain in dogs requires a vet to think beyond the common medications such as NSAIDs, tramadol for dogs, and gabapentin for dogs. Perhaps the patient has an underlying condition that means an NSAID might not be safe or effective. Or in other situations it's because those popular medications simply aren't doing the trick anymore. This second scenario was the case for my sweet patient, Ella.
Meet Ella
Usually, Ella, a 10-year-old Newfoundland with arthritis in her elbows and knees, loved to go for long walks in the woods with her mom. For several years, Ella's mom gave Ella gabapentin twice a day each day. On days when Ella had more discomfort than the gabapentin could handle, her mom would give her an NSAID, too.
As time went on, her mom found herself needing to give Ella the NSAID more more. Eventually, even that wasn't enough to keep Ella comfortable. When they would head to her favorite spot in the woods, she'd just lie down, unwilling to tackle the trail. This was a clear sign to Ella's mom that her current medications weren't relieving her pain. So she brought Ella in to see me.
When I looked at Ella, I didn't find anything too different from the exams I'd done on her in the past. I even repeated her X-rays to see if there were worsening arthritic changes in her joints. However, the X-rays didn't explain why she was no longer comfortable on her current medications either. Since I was beginning to suspect Ella's chronic arthritis pain was causing nervous system changes that may make her hypersensitive to pain, I decided to try adding amantadine to her list of medications.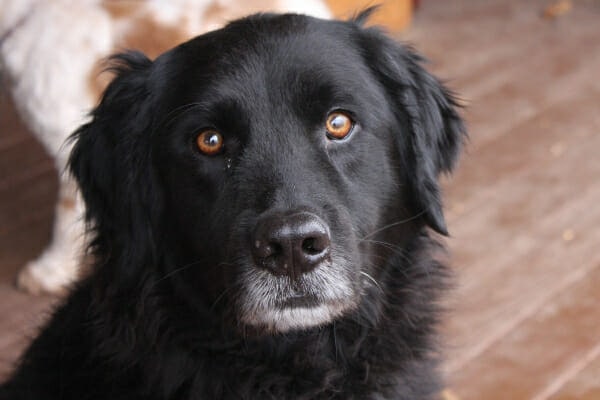 What is amantadine?
Better known by its brand name, Symmetrel®, amantadine hydrochloride is a medication used for the treatment of pain. It antagonizes (i.e. inhibits) N-methyl-D-aspartate (NMDA) receptors in the nervous system. These receptors normally transmit pain signals. By temporarily inactivating the NMDA receptors, amantadine can prevent the pain signals generated in the body from reaching the brain. If the brain never gets the pain signal, it doesn't perceive the pain.
Amantadine is especially helpful in cases of chronic pain, such as osteoarthritis in dogs. In these cases, repeated stimulation of pain pathways in the spinal cord and brain can cause harmful changes in the nervous system. The end result is that the nervous system becomes hypersensitive to painful stimuli.
This type of chronic pain stimulation can even lead to the nervous system interpreting non-painful stimuli (i.e. cold, light touch, or brushing) as painful. Amantadine can help "reset" that sensitivity to more normal levels.
Amantadine for dogs
The FDA has approved the use of amantadine in humans. Like many other medications labeled for humans, veterinarians used it "off-label" in dogs. This is nothing to be concerned about as off-label drug use is a fairly common occurrence in veterinary medicine. However, it is important to note that deciding which human medications are safe for use in dogs is best left to your veterinarian.
Many other human pain relievers are not safe for dogs, especially over-the-counter NSAIDs (which is why the answer to "Can I Give My Dog Advil?" is a resounding "No!") But amantadine passes the safety test.
What is the amantadine dosage for dogs?
Your veterinarian will determine the best dosage of amantadine for your dog's particular situation. Dogs can take it once or twice daily for treatment of chronic pain. Based on a study in Greyhounds, twice daily dosing is probably more effective than once daily dosing.
Common dosage forms include Amantadine 100 mg tablets or capsules, 68.5 mg capsules, 129 mg tablets, and a 10 mg/ml liquid. Having the option of tablets, capsules, and liquid gives several options for dogs who aren't always cooperative for their medication. (As an aside, check out my article Your Dog Won't Take Pills? for five helpful tips. Plus, the comments section below the article includes even more ideas.)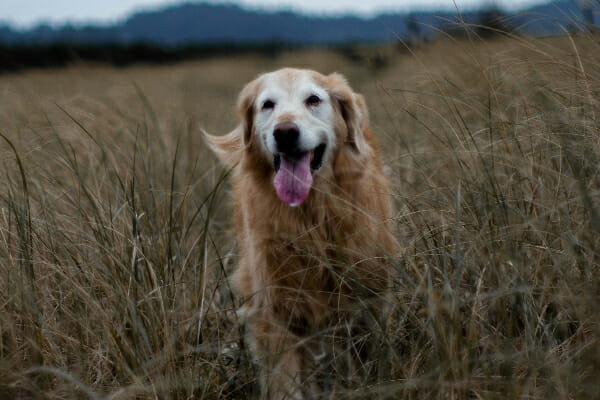 What is amantadine used for in dogs?
As mentioned earlier, veterinarians most often prescribe amantadine to manage chronic pain in dogs. Like in Ella's story, your vet will usually use it in conjunction with other pain relievers. This is because it doesn't seem to be as effective when used alone. However, when used together with an NSAID or gabapentin, it can be a valuable tool for pain relief.
I tend to reach for it in patients whose chronic pain has become worse over time without an obvious cause for the worsening. Often, that increased pain response indicates the dog's nervous system has undergone changes making it abnormally sensitized to pain. In those situations, amantadine can prevent (and even reverse!) those changes, which improves pain management.
Amantadine and arthritis in dogs
Managing signs of arthritis in dogs may be the most common application of amantadine in veterinary medicine. A study in the Journal of Veterinary Internal Medicine compared the effectiveness of an NSAID alone with the combination of an NSAID and amantadine in dogs with arthritis. The researchers found that dogs given both medications together engaged in significantly more physical activity. This suggests that the combination of both medications managed their pain better than using an NSAID alone.
Amantadine is not known to have significant anti-inflammatory effects. However, arthritis has a significant inflammatory component. This, and the fact that amantadine doesn't work as well by itself, mean that when treating arthritis, vets almost always use in conjunction with another medication. An NSAID is a common choice due to its anti-inflammatory properties.
How long does it take for amantadine to work?
Amantadine is absorbed from the GI tract and starts to take effect fairly quickly in dogs. In one Greyhound study, peak blood levels occurred about one to four hours after oral administration.
Despite this, veterinarians usually recommend giving the amantadine for two to three weeks before deciding how well it is working. This is especially important if your vet prescribed amantadine for your dog for chronic pain. It can take some time for the nervous system changes (i.e. increased sensitivity to pain) to start responding to treatment.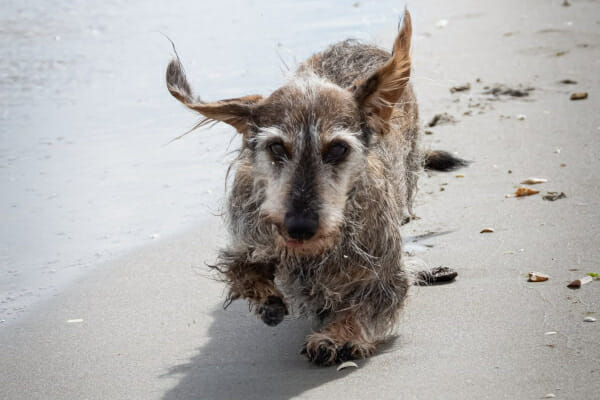 Prior to starting the amantadine, it may be helpful to take a video of your dog walking or doing whatever actions seem to be painful. Also, you could write down some observations or rate your dog's pain on a scale of 1 to 10 over several days. This gives you concrete data points to compare to how your dog is moving and acting after the two to three weeks of amantadine. Sometimes, the improvement is remarkable and you don't need those observations to notice it. However, having the ability to do a comparison can be a good way to notice more subtle changes in pain control.
Is amantadine safe for dogs?
Besides being a good option in our tool box for pain management, another plus is that amantadine is generally safe for most dogs. At this point, vets should use it with caution in patients with kidney or liver disease, congestive heart failure, or seizure disorders. This recommendation could change, however, once there are more studies characterizing its uses in dogs.
What are the side effects of amantadine?
When dogs first start taking amantadine, some may experience side effects such as:
Mild GI upset such as diarrhea or flatulence
Agitation
Restlessness
Dry mouth
Often, dogs will adjust to the medication within a couple of weeks and those adverse effects of amantadine will subside. If your veterinarian has prescribed amantadine for your dog, and you're seeing side effects that concern you, please reach out to him or her. That way he or she knows what is going on and can help guide you on how to proceed.
Are there medications Amantadine should not be given with?
Overall, amantadine would get an "A" for getting along with other medications. There is a very short list of significant drug interactions with amantadine, and in most cases, the interaction is mild. These drugs that interact with amantadine include:
Trimethoprim/sulfa—This antibiotic (often prescribed by vets for skin infections and urinary tract infections) can cause higher blood levels of amantadine. When using both medications together, the vet may need to adjust the dose of amantadine accordingly.
Thiazide diuretics—Medications such as hydrochlorothiazide, which vets occasionally may use to treat high blood pressure (i.e. hypertension in dogs) or heart disease in dogs, can also raise blood levels of amantadine.
Selegiline (Anipryl®)— This medication, which is sometimes recommended to treat canine cognitive dysfunction in dogs, can cause more stimulation or excitement when used with amantadine.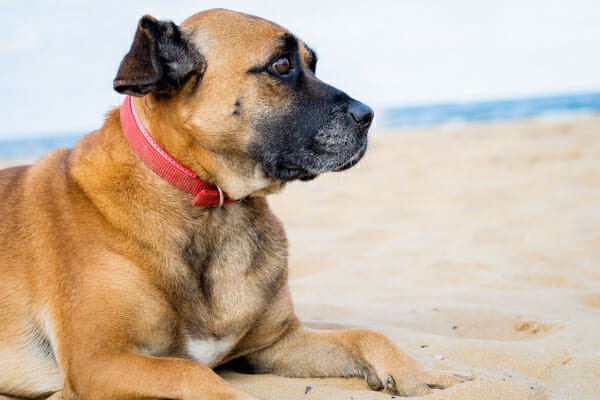 Other than that, amantadine is not known to have significant interactions with other commonly used veterinary medications. This allows vets to feel confident prescribing it for patients they are also treating for other problems.
Back to Ella
You may be wondering how Ella did on the amantadine. I am happy to report that although It took a few weeks to start seeing a difference, soon Ella was jumping out of the car and leading the way down the trail again. She was overjoyed to be back in her favorite place, and her mom was thrilled to see her best friend feeling good again! 
Talk to your vet about amantadine for dogs
In the end, even though amantadine may not work this well for every patient experiencing pain, it can be a great tool in a veterinarian's toolbox. This has great potential for keeping your furry friend active and enjoying life.
If you have questions about whether amantadine could be helpful for your pup or concerns about your dog who is currently taking amantadine, please don't hesitate to talk to your vet. Even if your vet doesn't think amantadine is the right solution for your dog's situation, chances are he or she will be able to offer some other helpful pain management options.
There are a plethora of ways to control signs your dog is in pain such as other medications, laser therapy for dogs, dog chiropractic care, acupuncture for dogs, supplements for dogs, working with a rehabilitation vet, or making modifications to help your senior dog with arthritis at home.
Together, you and your vet can ensure your dog has the best quality of life possible. For some dogs who suffer from chronic pain, amantadine is exactly the solution needed to be able to hit the trail, fetch the ball, go for a swim, or do whatever it is that makes their tail wag.
Has your dog ever taken amantadine?
Please comment to share his or her story.