Summary: In part II of this series on IVDD in dogs, a miniature Dachshund named Tango receives conservative medical management to treat intervertebral disc disease. Integrative veterinarian Dr. Julie Buzby recounts Tango's non-surgical treatment plan and shares why surgery for IVDD correlates to the severity of IVDD symptoms. For Part 1 in this series, please read, "IVDD in Dogs: Why it Happens." The answer may surprise you.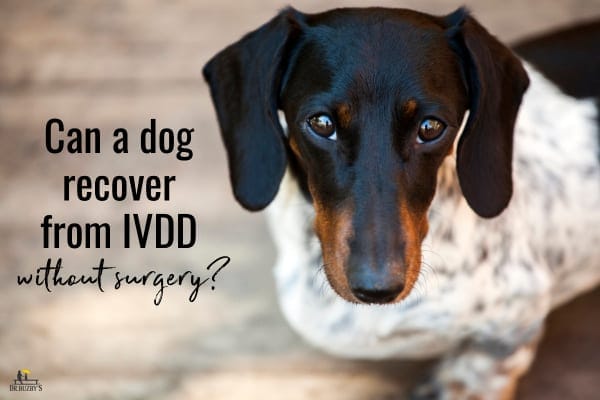 Can a dog recover from IVDD without surgery?
The answer is a conditional "yes."
IVDD (intervertebral disc disease) is graded on a scale of 1 through 5, based on symptoms. In grade 1, the dog is painful but has no change in gait and no neurologic deficits. In grade 2, the dog experiences pain, weakness, and decreased conscious proprioception (sense of body position). Grades 3, 4, and 5 worsen incrementally. By grade 5, the dog can no longer move the back legs (and front legs too if the disc is located in the neck), cannot urinate normally, and does not feel his back legs. (Note: If your dog has lost the ability to walk, do not wait. Seek make an emergency vet visit immediately. Time is of the essence.)

As an integrative veterinarian, whether I recommend conservative medical management or surgery for treatment of IVDD, directly correlates to the severity of symptoms a dog is displaying.

The best way for me to illustrate this decision is by continuing the story of Tango, a 4-year-old miniature Dachshund whom I diagnosed with Grade 2 IVDD. (In Part I of this series, IVDD in Dogs: Why it Happens, I introduced Tango, shared why IVDD occurs, and explained the neurologic examination that led me to an IVDD diagnosis.)
Tango's IVDD treatment plan: 3 critical non-surgical solutions
Tango's mom sat in my exam room trying to hold it together. Understandably so! Her dog was in a lot of pain, and, as a Dachshund owner, she knew back surgery might be in Tango's future. Not only is surgical treatment of IVDD invasive with a long recovery period, but it also costs $3,000 to $8,000.

"Can a dog recover from IVDD without surgery?" Tango's mom asked.

"Yes," I replied encouragingly. "And I would not recommend surgery for Tango at this point. Since this is Tango's first IVDD episode and since it is a grade 2, I think medical management is reasonable."
Tango's mom looked visibly relieved.
But I needed to create realistic expectations, so I continued, "However, if Tango worsens, then we will talk about the next step, which would be surgery."
She nodded solemnly. Having provided that disclaimer, I proceeded to explain how we would treat Tango.
Treatment of IVDD without surgery involves three critical components:
Strict rest
Pain management
Supportive nursing care/physical therapy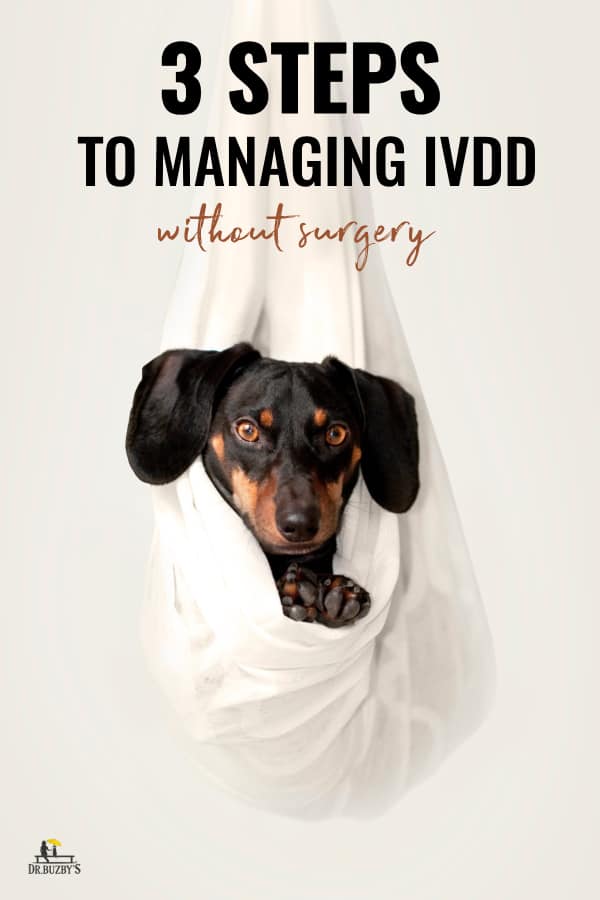 1. Strict crate rest is critical to managing IVDD
My plan to treat Tango was simple. The most important aspect was REST. In my experience as a veterinarian AND a pet owner, I have come to appreciate how hard it can be to crate rest a dog. Some dogs do fine in a crate, and some dogs enjoy lying around sleeping all day.
Tango was NOT one of those dogs.
He'd never been crated, and he was super active. He typically spent his days chasing squirrels in the yard and dashing through the house barking like a madman as the guardian of his home.
Crate rest with a herniated disc is absolutely the single most important aspect of home care. Without rest, the disc can cause more trauma to the spinal cord, leading to paralysis and a need for emergency surgery.
As a result, Tango's mom and I had a long conversation about Tango's lifestyle. Since he was so used to being active and he'd never been crated, we decided to treat him with a combination of gabapentin and trazodone.
Medications to promote relaxation and sedation
Gabapentin for dogs is a drug used in humans for seizure control. It also has anxiety relieving, sedative, and analgesic (pain relieving) effects. It seems to particularly help relieve pain associated with the nervous system (neuropathic pain), which is much of where the pain of a slipped disc originates. The disc is compressing the spinal cord, resulting in pain. Gabapentin is a perfect choice for treatment of IVDD since it helps an anxious, active patient rest, and it relieves nerve pain.
Trazodone for dogs is another drug used in humans, mostly as an antidepressant and anxiety-relieving medication. Used in combination with gabapentin, the additional sedation and relaxation can help keep an active dog still and calm.
That took care of the most important aspect—strict crate rest (for at least one month).
3. Medications to treat the pain of IVDD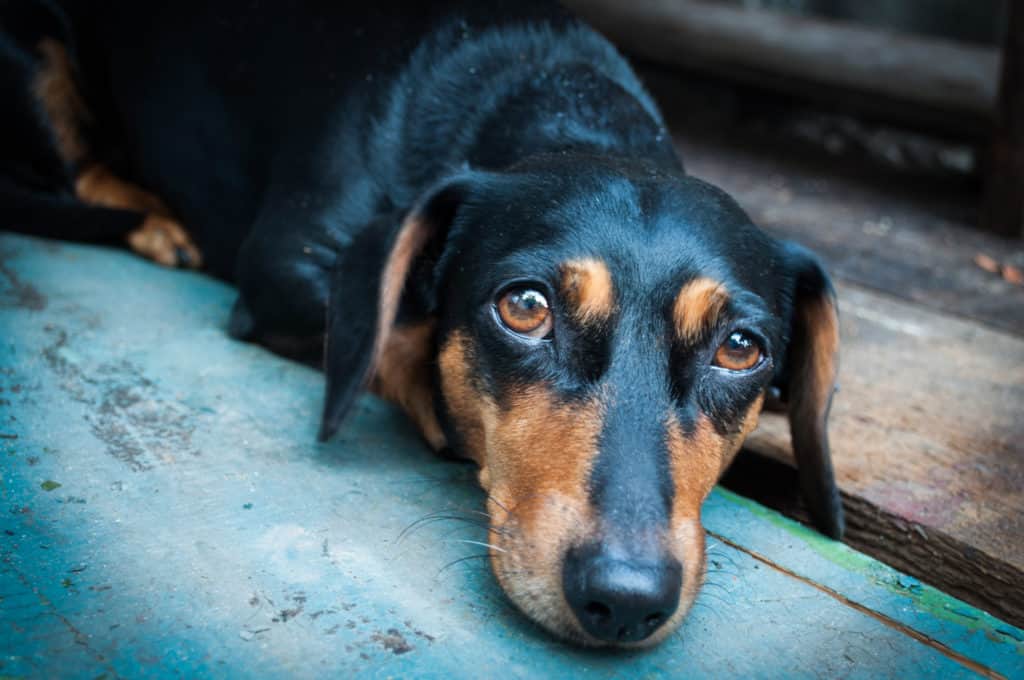 But I wanted to make sure that Tango's pain was well controlled too. To manage the pain associated with IVDD, I prescribed a non-steroidal anti-inflammatory medication (NSAID). This class of drugs decreases inflammation and relieves pain. NSAIDs are similar to aspirin and ibuprofen for humans (which should NOT be used in dogs). Drugs in this category include carprofen, meloxicam, firocoxib, and piroxicam. I chose carprofen for Tango.
As an aside, when I graduated from veterinary school 20 years ago, the popular treatment for IVDD dogs was steroids. Older editions of veterinary pharmacology manuals advise doses of dexamethasone for IVDD. However, this information is outdated. There is no scientific evidence that steroid dosing improves outcomes for dogs with IVDD. Thus, because of lack of efficacy plus potentially serious gastrointestinal side effects, steroids like prednisone for dogs are no longer recommended for dogs with intervertebral disc disease.
Muscle spasms often contribute to the pain associated with IVDD in dogs. So I added a muscle relaxant—Robaxin (methocarbamol for dogsl )—to Tango's treatment plan. In my experience, this is one of the most valuable drugs for managing IVDD in dogs, especially for IVDD in the cervical region (neck).
3. Supportive care
Tango's mom was ready to do whatever she needed to do to help him. I explained to her the importance of the following instructions: he could not be on furniture, he could not run and chase squirrels, and he needed crate rest—to stay in his crate at all times except for potty breaks on a leash.
Post-recovery for IVDD dogs: Putting a plan in place for lifestyle modifications
We discussed adding ramps to the house for when Tango was recovered—up to the porch, onto the couch, and into the bed. This would help him avoid jumping and further injury. We also revisited his weight problem, which I'd discussed with her at previous visits. I hoped that this would now make Tango's plight clear, and we could follow weight management tips to get the extra pounds off.
The last thing I did was apply ToeGrips® dog nail grips, to help give him traction on hardwood floors. It would prevent him from slipping and falling, possibly worsening the herniated disc.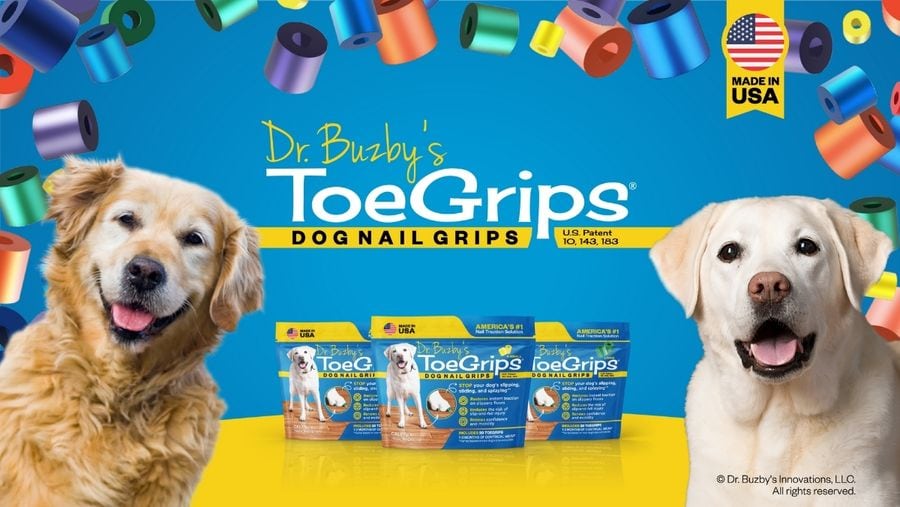 Tango's mom left that day with a bag of medications and two pages of instructions. As I watched her go, carefully carrying Tango in her arms, I hoped very much that I wouldn't be seeing them back any time soon.
How can a dog recover from IVDD without surgery?
You may be wondering, how can a dog recover from IVDD without surgery? How can the disc just get better? Why didn't Tango need surgery to remove it?
In some cases, the body will break down the herniated material by a process called phagocytosis, relieving the compression on the spinal cord. Additionally, as the inflammatory process resolves over time, healing occurs.
Exciting new research in non-surgical IVDD treatment
Interestingly, this concept of breaking down the disc to resolve IVDD is the basis for a clinical trial being conducted at Texas A&M Small Animal Teaching Hospital. The trial involves injecting a specialized enzyme into the disc of small breed dogs who, due to IVDD, have been unable to walk without support for less than 48 hours. This enzyme effectively dissolves the disc in a matter of hours, relieving the spinal cord compression.
It has already been successful in one dog, a dachshund named Oscar (whose story is told in the article linked above). I'm excited to see where this leads in the future! Hopefully it provides a less expensive and less invasive alternative to surgery with comparable results, but it is too early to know for sure.
Hyperbaric oxygen treatment for IVDD
Though I have no personal experience with it, I also want to mention that hyperbaric oxygen treatment is reportedly quite helpful for dogs with IVDD. Oxygen therapy has a long history of success in treating neurologic conditions.
Teri Swanson, CEO of All Creatures Hyperbaric Care in Salado, Texas, reports dramatic success with hyperbaric oxygen and conservative medical management for IVDD—almost 200 successful outcomes, six partial recoveries, and only two "failures."
To learn more about hyperbaric oxygen treatment, please watch this before-and-after video of Bristol, a dog who suffered a spinal injury and was paralyzed. With no time to spare, Bristol was rushed to All Creatures Hyperbaric Care for treatment as recommended by his veterinarian. The amazing results in this video were seen after only five treatments.
Success rates for IVDD surgery and medical management
I want to stress again that the reason my answer was affirmative to Tango's mom's question, "Can a dog recover from IVDD without surgery?" was because he was grade 2 on the IVDD scale and it was his first episode. Since Tango was only suffering pain and weakness—but could still walk and control his bladder—he was a good candidate for conservative management.

Had Tango been a grade 5, I guess the answer might technically still have been yes, but a full recovery without surgery would be statistically much less likely. Surgery would have been my recommendation, and here's why:
Studies have shown that with surgery for Grade 1-4 cases, more than 90% of dogs recover successfully. However, with Grade 5 IVDD, success drops to only 50-60% if the surgery occurs within 24 hours of symptoms. Additionally, if surgery is performed after that initial 24-hour window, the success rate drops dramatically.
Contrast that with medical management for cases where dogs have Grade 1 IVDD (ie. pain only). Studies suggest a 50% success rate, a 30% rate of recurrence down the road, and a 20% "failure" rate.
Tango's return to the exam table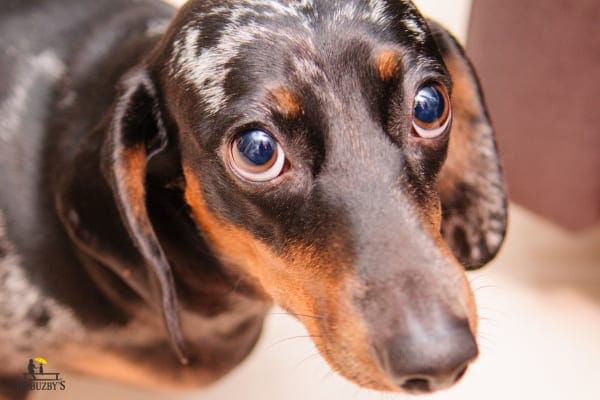 Sadly, we will see the latter in Tango's story. Despite the best intentions, Tango's parents were unsuccessful at confining Tango to strict rest.
In part III of our series on IVDD in dogs, Tango returns to my exam table unable to move his hind legs and we explore surgical management of IVDD. Don't miss out! Please sign up for Dr. Buzby's Barkworthy, my weekly dog health email, so you're sure to receive "the rest of the story" delivered to your inbox. Plus, when you sign up now, you'll receive my free e-book, Seven Ways to Love Your Senior Dog.
What questions do you have about non-surgical treatment of IVDD in dogs?
Please comment below. We can all learn from each other.