If you are searching for a canine cognitive dysfunction checklist, then look no further. Integrative veterinarian, Dr. Julie Buzby, explains a bit about canine cognitive dysfunction (i.e. doggie dementia). She also provides an easy to use checklist that can help you determine if your dog is experiencing signs of canine cognitive dysfunction. Finally, she explains how you can help your pup after a dementia diagnosis.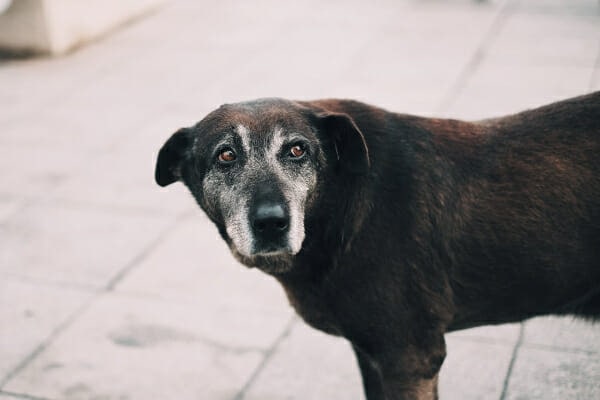 If you have a senior dog in your home, you may have noticed some behavioral changes as the years go by. It is common for older pups to be a little less active than when they were younger. Some may also seem to get a bit confused at times or forget things they used to know. Unfortunately, brain aging is a part of getting older. But that doesn't mean you should dismiss signs of cognitive decline as normal.
As our beloved pets are living longer, more and more of them are being diagnosed with canine cognitive dysfunction (CCD), otherwise known as doggie dementia. In fact it is believed that 28% of 11 to 12 year old dogs already have CCD. By 15 to 16 years old, that number jumps to an alarming 68%.
With other old dog afflictions like arthritis, the signs of decreasing mobility can be pretty obvious. However, the signs of dementia in dogs are often much more subtle. This is where having a canine cognitive dysfunction checklist, like the one I will share with you soon, can come in handy.
What is canine cognitive dysfunction?
This is a disease that affects the brain in older dogs. It is very similar to Alzheimer's disease in humans. Over time, beta-amyloid protein is laid down in the brain. These protein plaques cause inflammation which leads to the death of nerve cells. Unfortunately, unlike some other cells in the body, once a brain cell dies, the body can't replace it with a new one.
These permanent brain changes may alter your dog's physical and mental state. While we tend to focus more on the metal side of CCD in this article, it is important to remember that there are also physical signs of canine cognitive dysfunction, as explained in a 2019 article in the Journal of Veterinary Medical Science.
Sometimes your pup may adopt new behaviors or even experience a complete personality change. Other times he or she may seem lost in space or forget the location of the door to outside or the food dish. Senior dog anxiety at night tends to be another one of the common manifestations of CCD. This is because CCD is known to negatively impact a dog's sleep-wake cycles. As a result, your furry friend may wake up multiple times a night.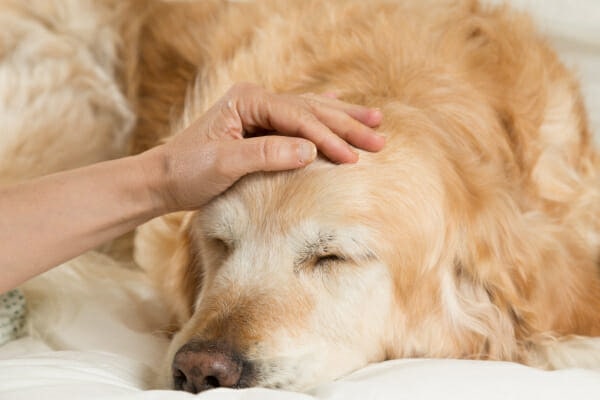 How do I know if my dog has canine cognitive dysfunction?
Unfortunately CCD is a diagnosis of exclusion. This means that there is no test available that can give you a definitive "yes" or "no." Instead, your veterinarian will need to rule out other conditions that may cause behavior changes first. Typically, the vet will start with a comprehensive nose-to-tail physical exam and some lab work like blood and urine testing. This can help rule out:
If your vet doesn't find any physical problems that could account for the behavior changes and your dog's symptoms fit with CCD then the vet will make a dementia diagnosis.
You can help the process by filling out a symptom checklist such as the one below. Keep in mind that some dogs with CCD may only show one or two clinical signs of cognitive dysfunction while other dogs display many different signs.
Canine cognitive dysfunction checklist
When thinking about your senior dog,
do any of these scenarios sound familiar?
YES ✅
NO ✅
My dog has started pacing around the house at night.
◻️
◻️
My dog appears confused or disoriented at times.
◻️
◻️
My dog doesn't seem to hear me when I call him.
◻️
◻️
My dog isn't seeing things as well as he used to.
◻️
◻️
My dog is hearing and seeing things that aren't there.
◻️
◻️
My dog gets lost in the house or in the yard sometimes.
◻️
◻️
My dog gets "stuck" in places like in between furniture.
◻️
◻️
My dog seems a little emotionally distant or
doesn't interact with me like before.
◻️
◻️
My dog seems more anxious and is panting a lot.
◻️
◻️
My dog never used to be aggressive but now
growls more than he used to do.
◻️
◻️
My dog is having accidents inside of the house.
◻️
◻️
My dog barks at things that didn't cause barking before.
◻️
◻️
My dog is having trouble finding
his or her food and water bowls without assistance.
◻️
◻️
This checklist is a good place to start and can be handy to print off and bring to the vet visit. However, it is not an exhaustive list. Anytime you have concerns about your dog's mental state, please make an appointment with your vet, even if your dog isn't showing a lot of the signs on this list.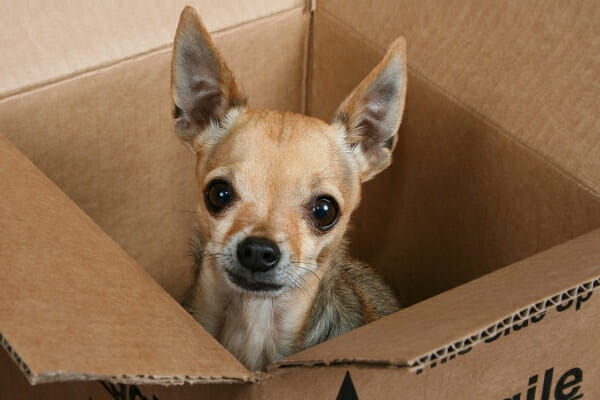 How can I help my dog who has CCD?
Like with Alzheimer's disease, there is no cure for CCD. However, by focusing on management and working with your veterinarian, you can help your furry old friend enjoy his or her golden years despite CCD.
Keep a journal
One easy thing you can do is to keep a daily journal of your dog's activities, including sleep and bathroom accidents. This will provide a way for you to identify the changes associated with CCD. Then you can use that list to pinpoint how to address them. For example, if your dog tends to have accidents at night, you could try taking him or her out more frequently in the evening. This may help him or her have an empty bladder and bowels before bedtime.
Consider medications or supplements
Some dogs may benefit from melatonin for dogs to help them sleep at night, anti-anxiety meds or supplements to keep them calm, or medications or supplements created specifically for dogs with CCD. There are also some diets that are supplemented with antioxidants to may help with CCD. Ask your vet what might be right for your dog.
Play brain games with your dog
Use a puzzle feeder, play hide and seek, teach your dog new tricks, explore new places, or do other activities that help stimulate your dog's brain. You can get more ideas from my blog 7 Tips To Keep Your Aging Dog's Mind Fit.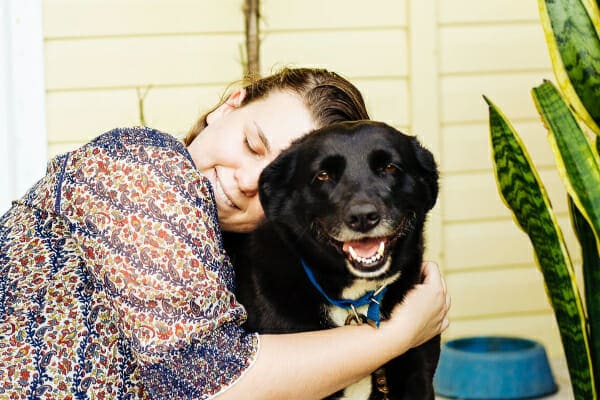 Adapt to your dog's needs
There are a variety of ways that you can help address some of your dog's specific CCD manifestations. As mentioned earlier, you might need to take your dog out more often if he or she is having accidents inside. Alternatively, you could provide potty pads or another acceptable indoor elimination area. Consider using high value rewards to mark the behavior you want to encourage (i.e. going potty outside or laying down calmly) like you did when your dog was a puppy.
Dogs who have trouble sleeping at night may benefit from more exercise (physical or mental) during the day. You could also consider using anxiety-reducing pheromones or compression garments to help your dog stay calm if anxiety is an issue. When possible, try to keep your daily routine as consistent as possible to avoid confusing or upsetting your dog. It may also help to have a designated quiet, comfortable, and peaceful area where your dog can spend time if the hubbub of daily life (or kids, company, other pets, etc.) gets overwhelming.
What does a CCD diagnosis mean for me and my dog?
Canine cognitive dysfunction can be difficult for you and for your senior dog. At first, CCD may just cause a few minor behavioral alterations. But over time, the number or severity of the changes may increase. Eventually they can become problematic enough to negatively impact your pup's overall quality of life (and your quality of life too). This is especially the case when no one can get a good night's rest or your dog becomes fearful or anxious most of the time.
It is important to identify these changes early on, which is where this canine cognitive dysfunction checklist comes into play. That way you have a better understanding of what is happening in your dog's brain and how you can help him or her. It is also important to give yourself and your dog some grace. There might be times when you or your dog are feeling frustrated by the effects of CCD, and that is ok. Some days are sure to be better than others. But you can get through it together.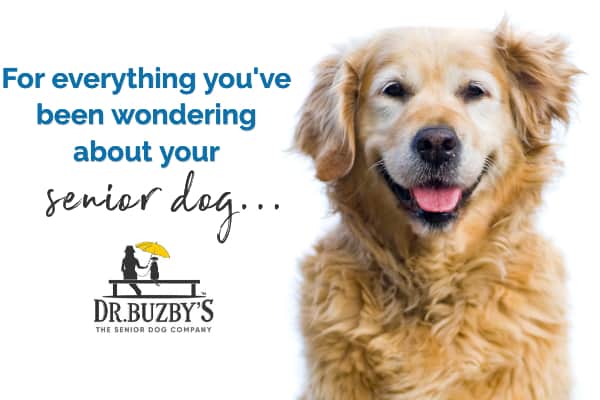 Is your dog showing any of the CCD signs on this checklist?
Please comment below.